National Measles Immunization Day in Zambia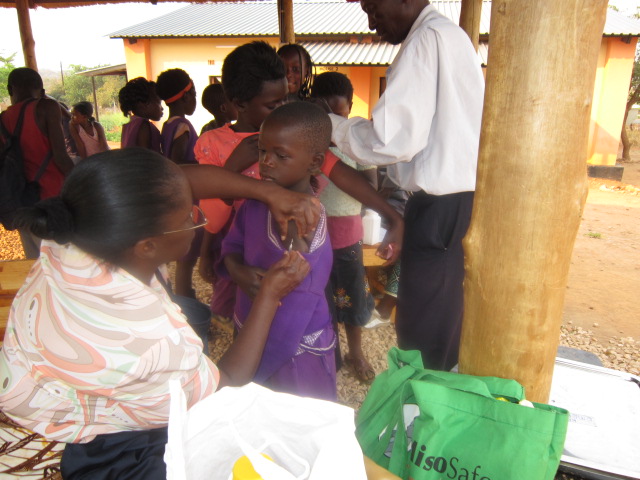 Zambia experienced an outbreak of Measles this week, so the government ordered that every child aged 6 months to 15 years be vaccinated. VOH-Chongwe was very thankful that the local hospital came and vaccinated all of the children at the Village!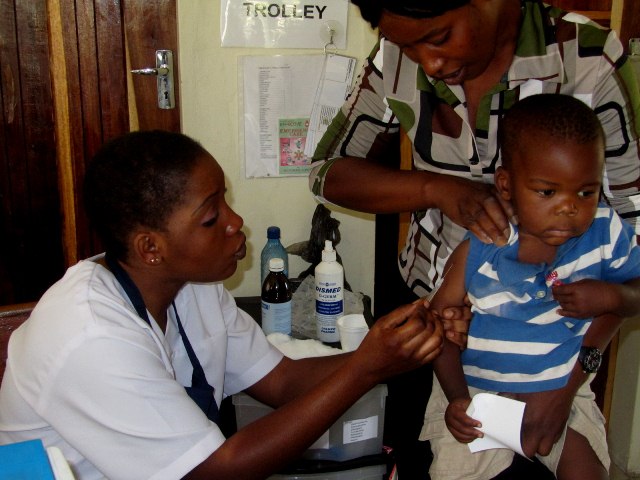 Here is Baby Isaiah from the childrens' home receiving in VOH-Chongwe getting his Measles Vaccination. Isaiah is being held by Ivy –  the co-ordinator of the house mother at the Save A Life Centre.
Isaiah didn't cry and was very happy with his big candy he got after the injection. All the children in the home and all 200 children in the school received their Measles Vacinations and deworming tablets. In addition, all children under 5 received Vitamin A supplements.
***
VOH-Zimbabwe Receives Local Donation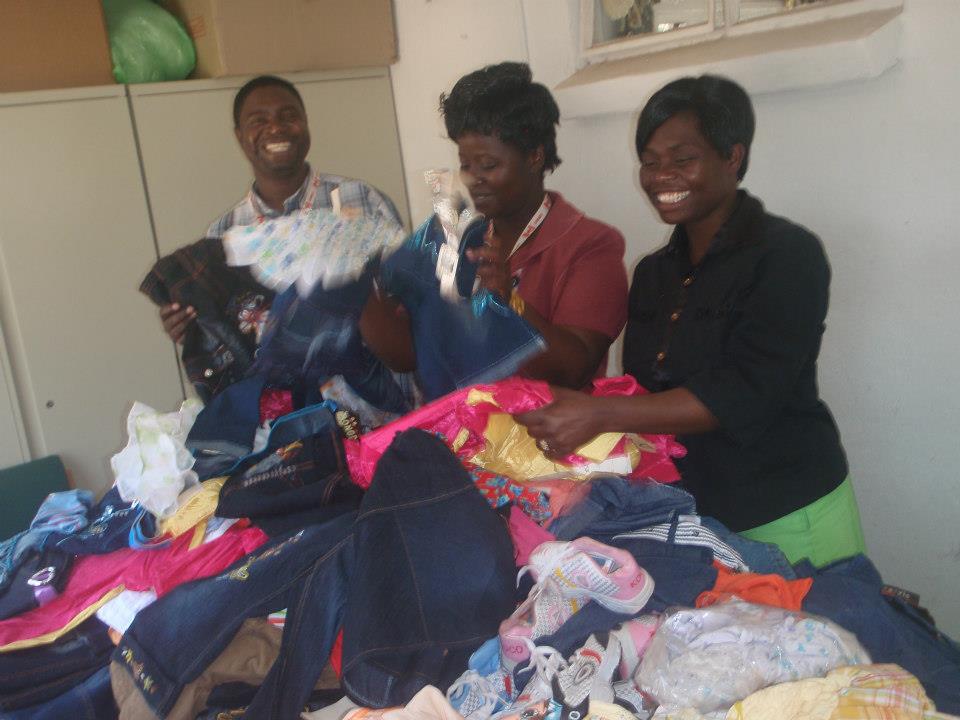 VOH-Zimbabwe was blessed by a local church who donated all of this clothing!
***
The Second Cluster of Homes at VOH-Kenya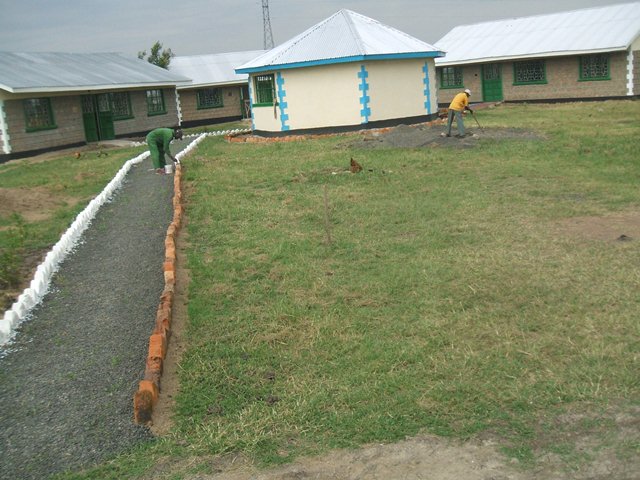 Take a look at the second cluster of children's homes at VOH-Kenya!
***
VOH-Burundi Students Enjoying their Uniforms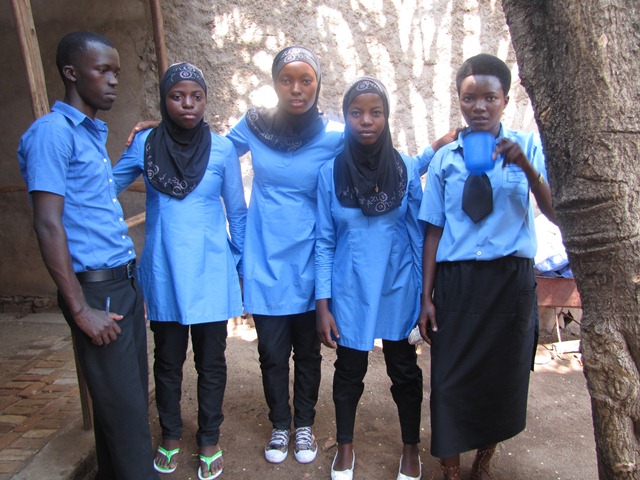 Here are some of the VOH Burundi students coming from their school. They all look beautiful wearing their school uniforms!
***
VOH-Kitwe Children Sing in Church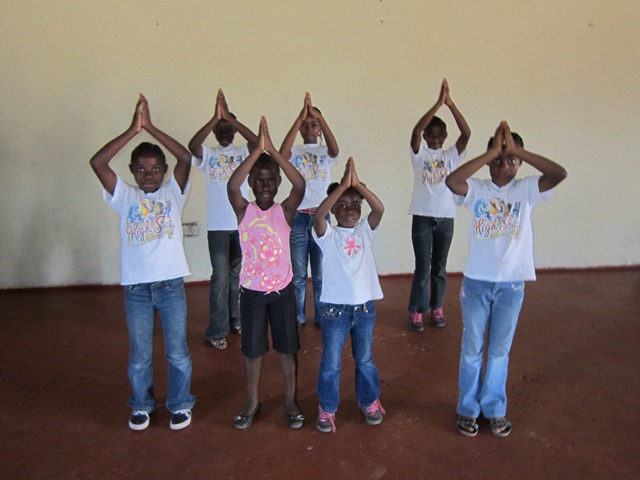 The children of VOH-Kitwe got the chance to prepare a song and then sing it in church this past Sunday – they had lots of fun!
________________________
Stay Connected with us!