Expanding the VOH Family in Burundi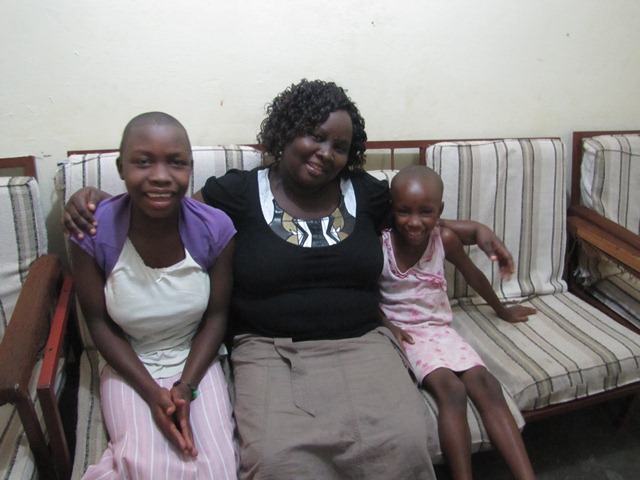 VOH-Burundi opened its first children's home this past week! Here is a picture of Donavine – the House Mother – and two of the children in the home: Vanessa(left) & Rachel(right). The plan is to have four children move in this week. We are so excited to have them as new members of the VOH-Africa family!
***
Seedlings Comes to VOH-Chongwe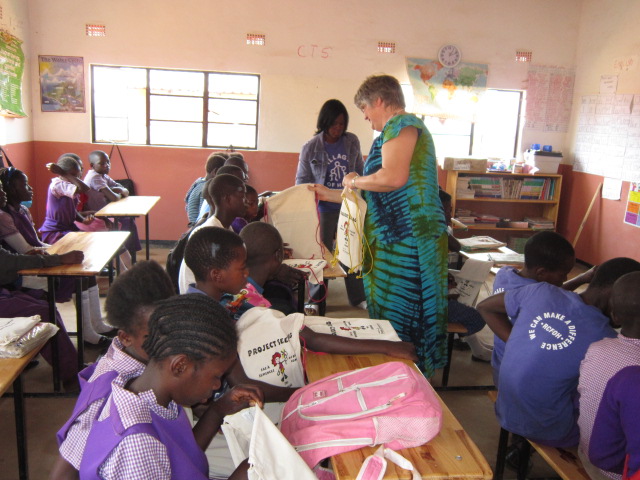 The grade 5 students at VOH Chongwe had the "Seedlings" program introduced to them this week by Cheryl Ann Johnson.  The program includes lessons about God's love for each child and also has age appropriate AIDS Awareness teaching with the help of "Edward the Elephant".  The students really enjoyed the lessons!
***
VOH-Kitw
e Children Celebrate the New Notice Board!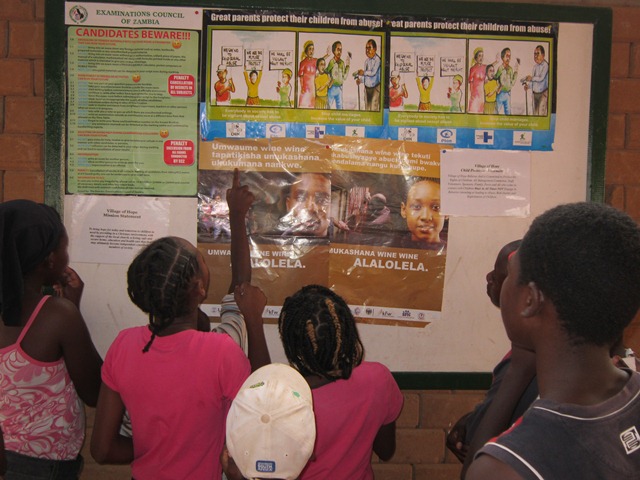 VOH Kitwe mounted a new notice board in the Chapel. The children were thrilled to see and find out about upcoming events!
***
VOH-Malawi Welcomes Faison to the Family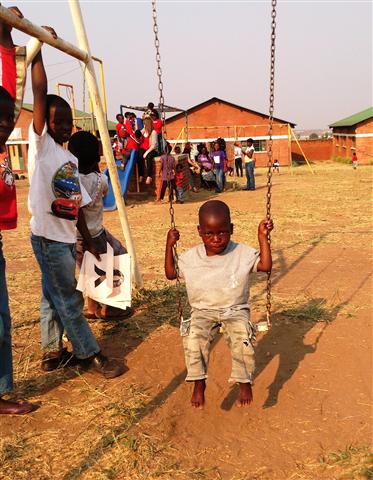 Faison, 4 yrs old, had to try out the swing as soon as he arrived at Village of Hope.  He was abandoned on the streets of Lilongwe and VOH was able to take him into a children's home and and show him Jesus' love and care.  Now Faison has a house mother and brothers & sisters!
***
Support VOH-Africa in this Year's Ride4Refuge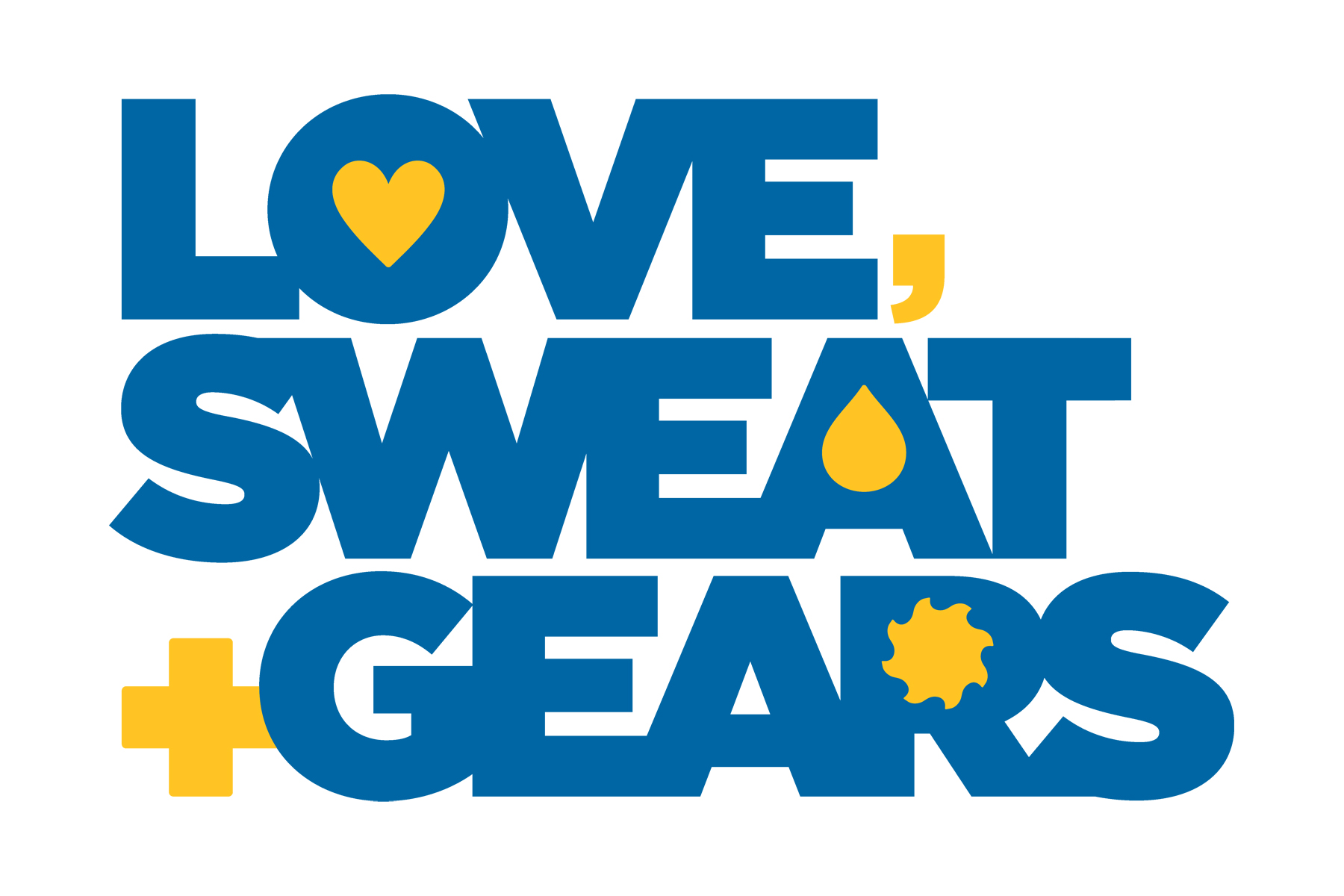 We are looking for people to Ride in support of Villages of Hope Africa in this year's Ride for Refuge Bike-a-thon.  Check out this video to learn more about how riding as an individual or forming a team and riding together can help VOH continue to care for children and youth in Burundi, Kenya, Malawi, Zambia & Zimbabwe!
Learn more by visiting the VOH page on the Ride for Refuge website:  http://rideforrefuge.org/partner/vohafrica
***
New Blog Post: Saving Lives at VOH-Mongu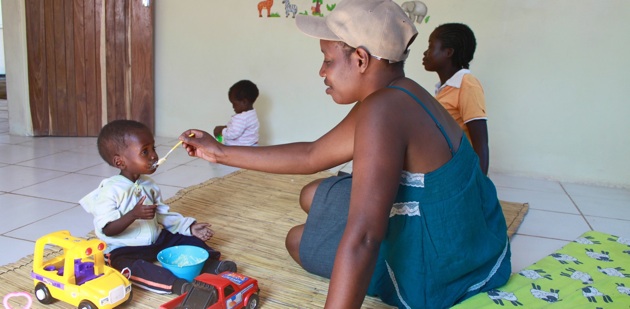 All of these children have recently been discharged from the program. Their guardians have also been educated in running a small business and are now earning a small income every month. -Matthew Mackie (Director VOH-Mongu)
Malnutrition in Mongu
Malnutrition continues to be the cause of death to many small children living in Western Zambia. In most cases, the children's parents have died from HIV/AIDS and their caregivers simply do not have the means to adequately feed them or they do not have access to the right nutrition for these little ones to survive…Click here to Read this Blog Post
_________________________________
And don't forget!
Stay connected with us on: