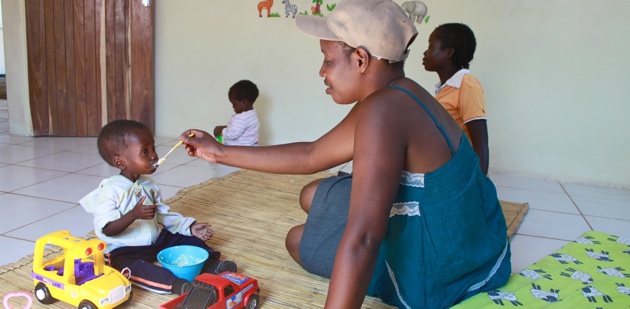 All of these children have recently been discharged from the program. Their guardians have also been educated in running a small business and are now earning a small income every month. -Matthew Mackie (Director VOH-Mongu)
Malnutrition in Mongu
Malnutrition continues to be the cause of death to many small children living in Western Zambia. In most cases, the children's parents have died from HIV/AIDS and their caregivers simply do not have the means to adequately feed them or they do not have access to the right nutrition for these little ones to survive. The environment that malnourished children live in is rife with physical, emotional, and substance abuse. Most families have no clean running water, no electricity, and no toilets. In addition, babies are either infected or affected by HIV/AIDS as well as a high incidence of malaria. They have a very little chance of survival or a better life without help.
About Save a Life
As part of Village of Hope, we run a rehabilitation centre in Mongu where malnourished children and babies are cared for called 'Save a Life Centre'. The Centre is a haven and a place of recovery for many children all over Western Zambia. Severely malnourished children are admitted at the centre where they receive the medical care and food they need to fully recover.
Training for Caregivers
Funds are donated to each caregiver, mainly widows, so that they can start their own micro-business, like baking and selling fritters and maize meal. We guide them through the process of starting and running a small business, and they in turn support the children with the money they make. Usually within a period of 6 months, the caregivers are able to leave the program with a well-fed child, income from their business, and a sense of self worth.
Find out how you can support Villages of Hope-Africa & the Save a Life Centre by visiting: https://vohafrica.com/donate
Success Stories
Find out how you can support Villages of Hope-Africa & the Save a Life Centre by visiting: https://vohafrica.com/donate