This week we held school ceremonies, welcomed new students, and had an inspiring guest stop by.
VOH Bwiza (Burundi) Update: Ready for the Term Ahead!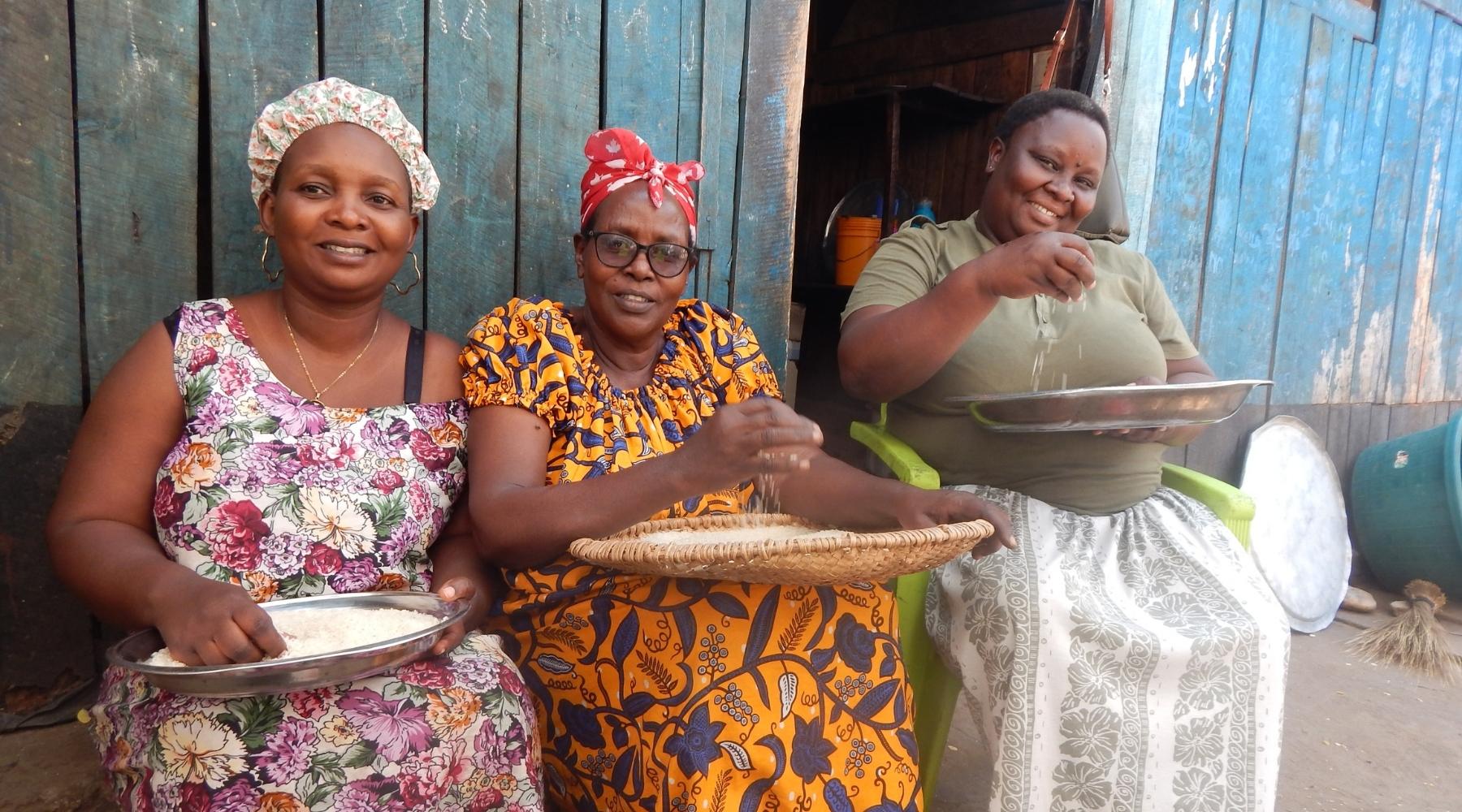 At VOH Bwiza, the school holidays are over, and the children are back in school. Our devoted teaching staff are well prepared for the upcoming term and ready to ensure the academic well-being of our children. Our feeding program aunties always put their hearts and souls into preparing nutritious lunches for the children. A healthy lunch energizes the kids and allows them to focus in class. As we kick off this new term, all of us at VOH Bwiza want to express our deep gratitude to our sponsors for your faithful love and support! Your contribution is essential to helping our children feel loved, cared for, and hopeful about the future.
VOH Chongwe (Zambia) Update: New School Shoes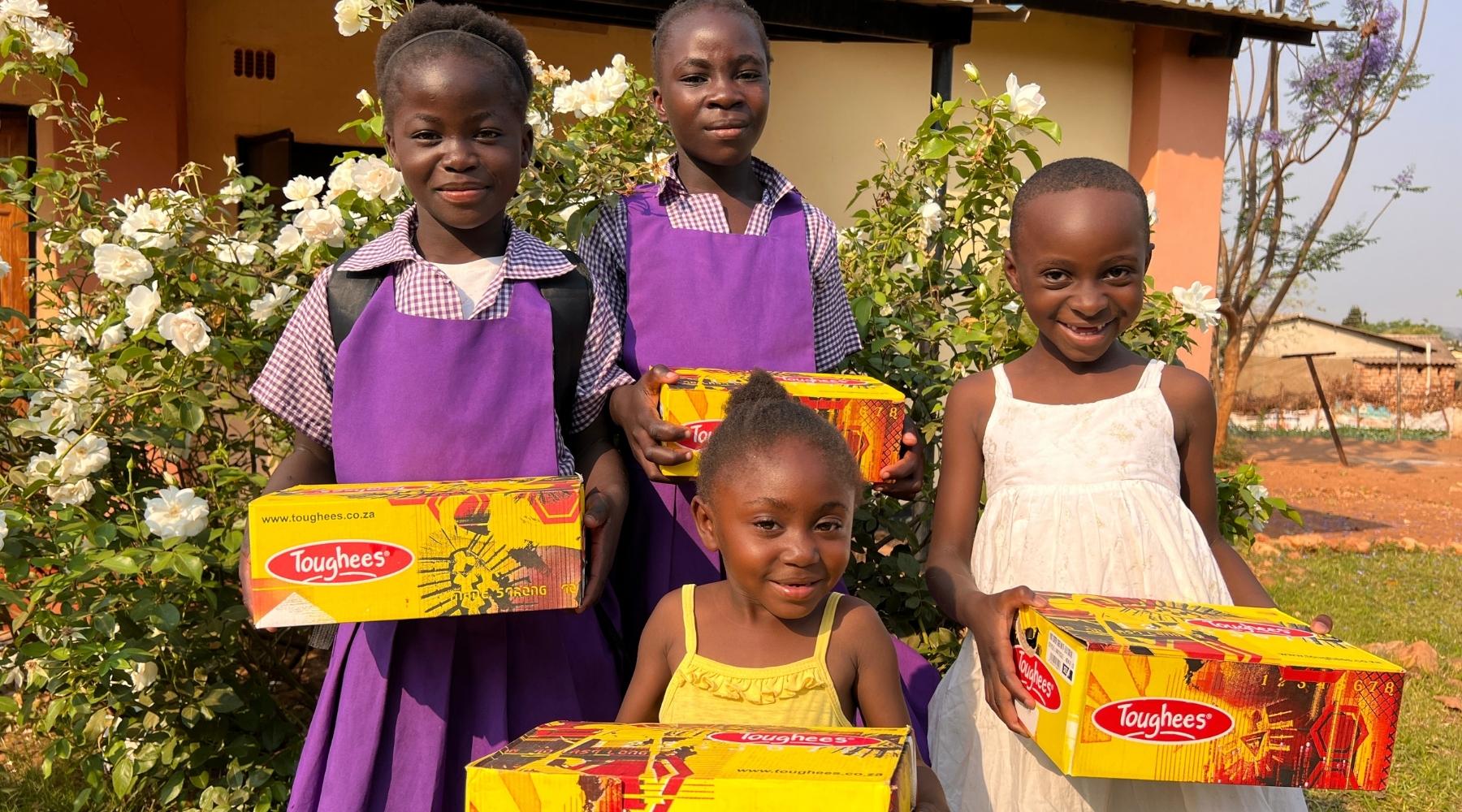 VOH Chongwe's school has opened for our second term, and the children are excited to be back with their friends and teachers. This week was particularly special because the children each received a new pair of school shoes. They were so proud to begin the new term wearing new shoes! We look forward to a great school term and wish our students all the best. A special thanks to our faithful supporters Reliable Charitable Foundation of Hope, who made these new shoes possible!
VOH Kitwe (Zambia) Update: New Art Room!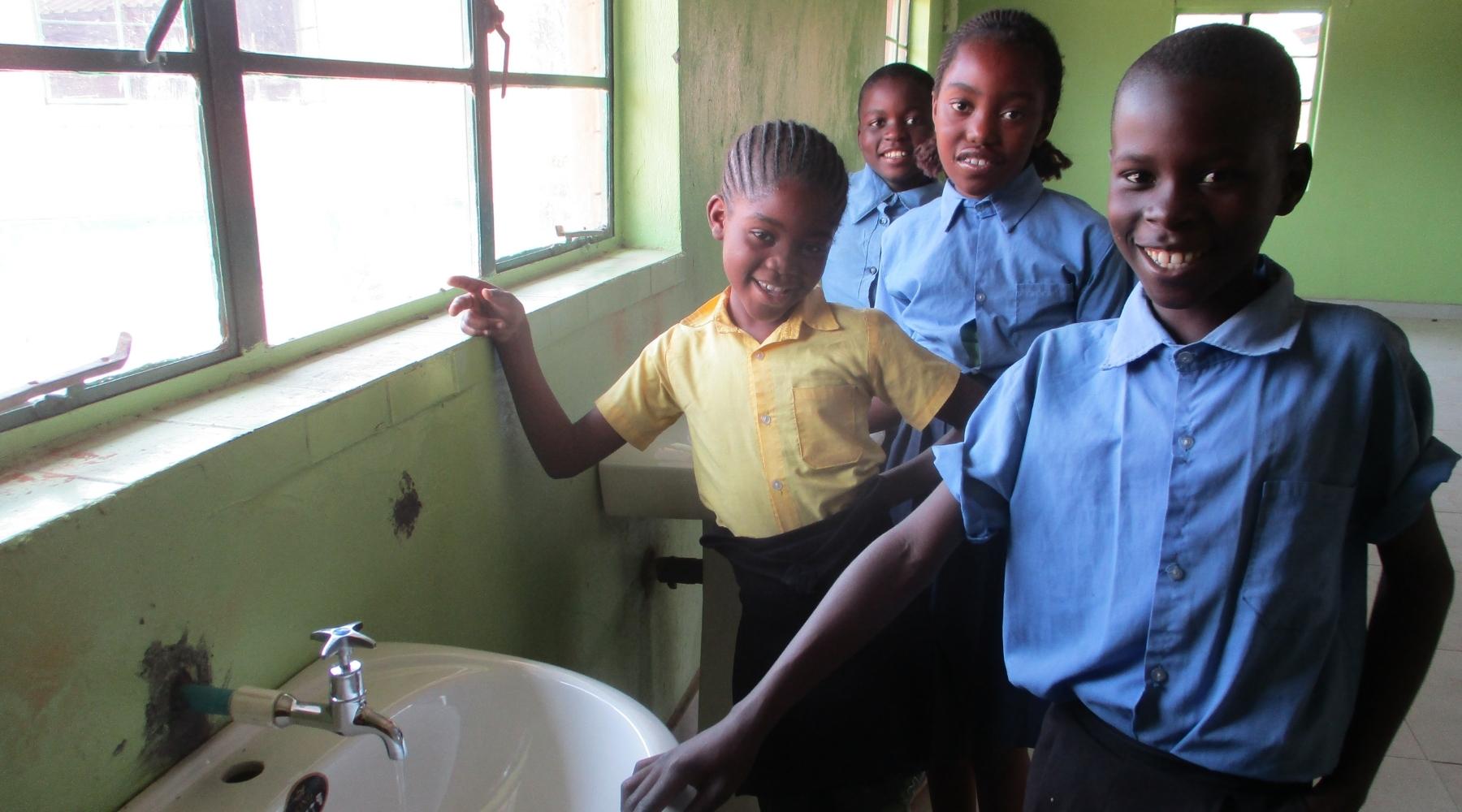 VOH Kitwe is excited to share how our new art room is progressing! We have transformed an unused building into an art room, and it's now 75% complete. All that's left is painting and furnishing. Many of our children are talented artists and love exploring art and having fun creating. We have not had a building designated for art until now, and we are thrilled with this new addition to our Centre! Some of our children viewed the room for the first time and were thrilled by the progress. The plumbing work is almost complete, and the floor is fully tiled, which will be perfect for the students as they are busy working on various types of artwork, including painting and pottery. We are very thankful for the funds raised to make this a reality. We believe exploring and expressing their creative side is crucial for a child's development.
VOH Malawi Update: End of Term Ceremony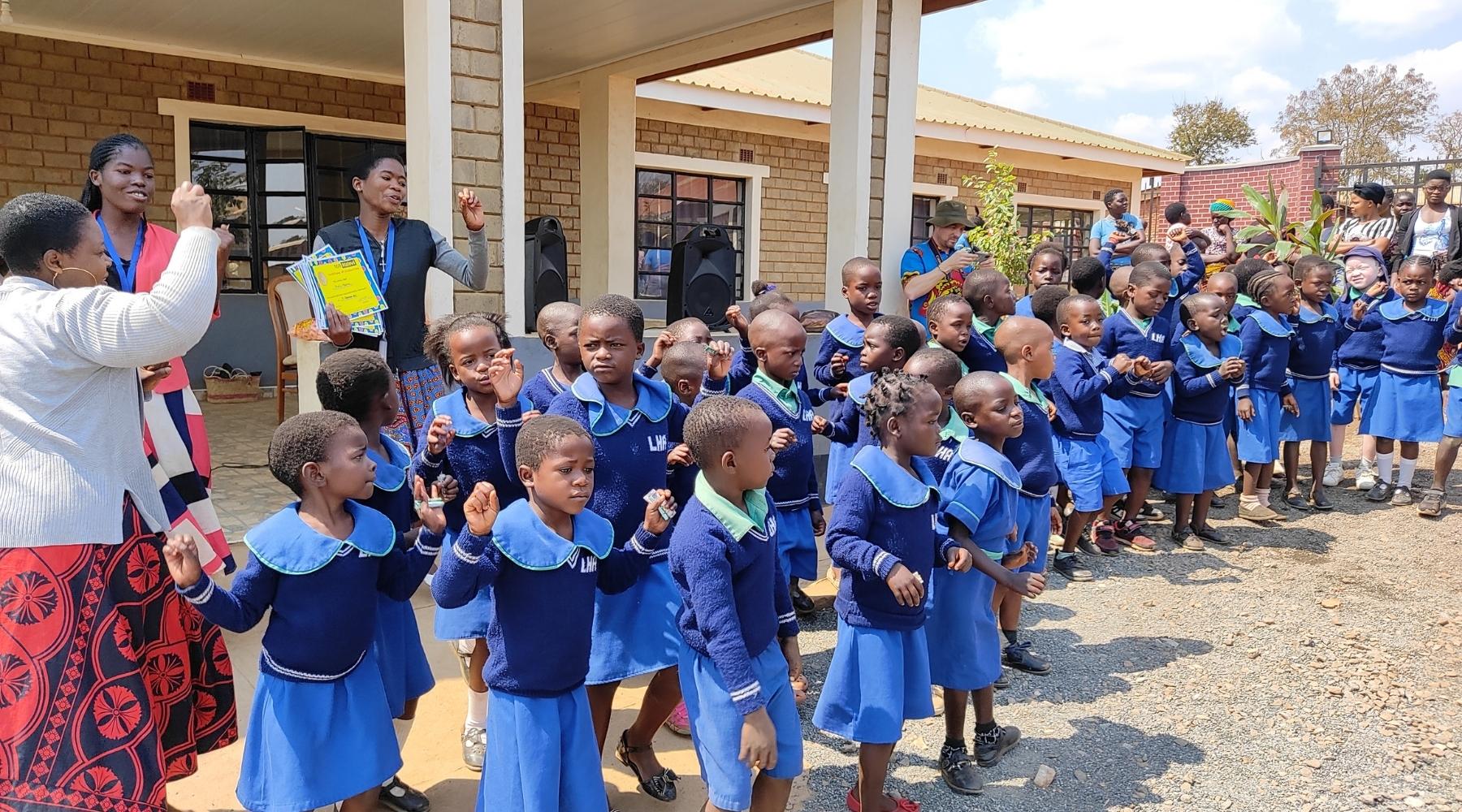 At VOH Malawi, at the end of every school term, we hold a special ceremony on the final day. This third term is particularly important because it is the last term of the school year, and students advance to the next grade. During the ceremony, the students were excited to hear their results after working hard throughout the term. Students that were top in their class academically received gifts. We also gave gifts to students for other non-academic achievements in different categories, including recognition of good character and attitude. The ceremony also involved preschool and kindergarten kids promoted to the primary school level. Many of them, including their parents, cried tears of joy, as moving to primary school is a huge milestone. We are so thankful for the opportunity to be a positive presence in the community of Kauma. We also want to say a big thank you to every VOH Malawi child sponsor; your faithful love and support helps make celebrations like this possible!
VOH Maramvya (Burundi) Update: Welcoming New Students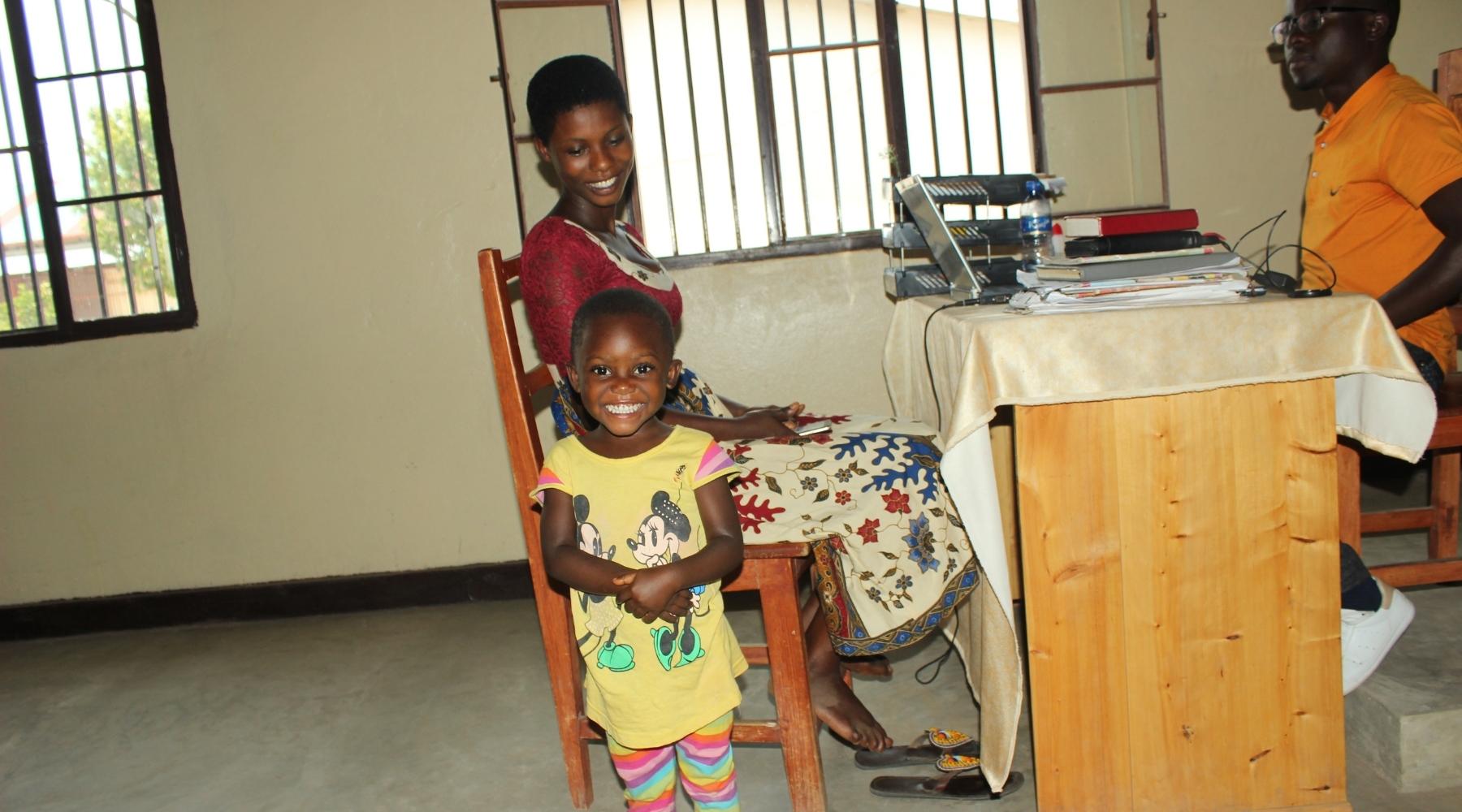 At VOH Maramvya and throughout the nation of Burundi, we are about to start the new 2022-2023 school year. Since VOH Maramvya opened in 2018, many parents from the neighbouring community have asked if there is room for their children to attend. The community of Maramvya is impoverished, and many people cannot afford the fees and other costs related to sending their children to public school. Our VOH school provides free education, and we are thankful for the opportunity to make a difference in the lives of the children and the community of Maramvya. Working closely with community leaders, we identify and enroll those who most need our help. Please join us in welcoming our new students and wishing all students success in the upcoming school year!
VOH Mongu (Zambia) Update: Creating Loving Homes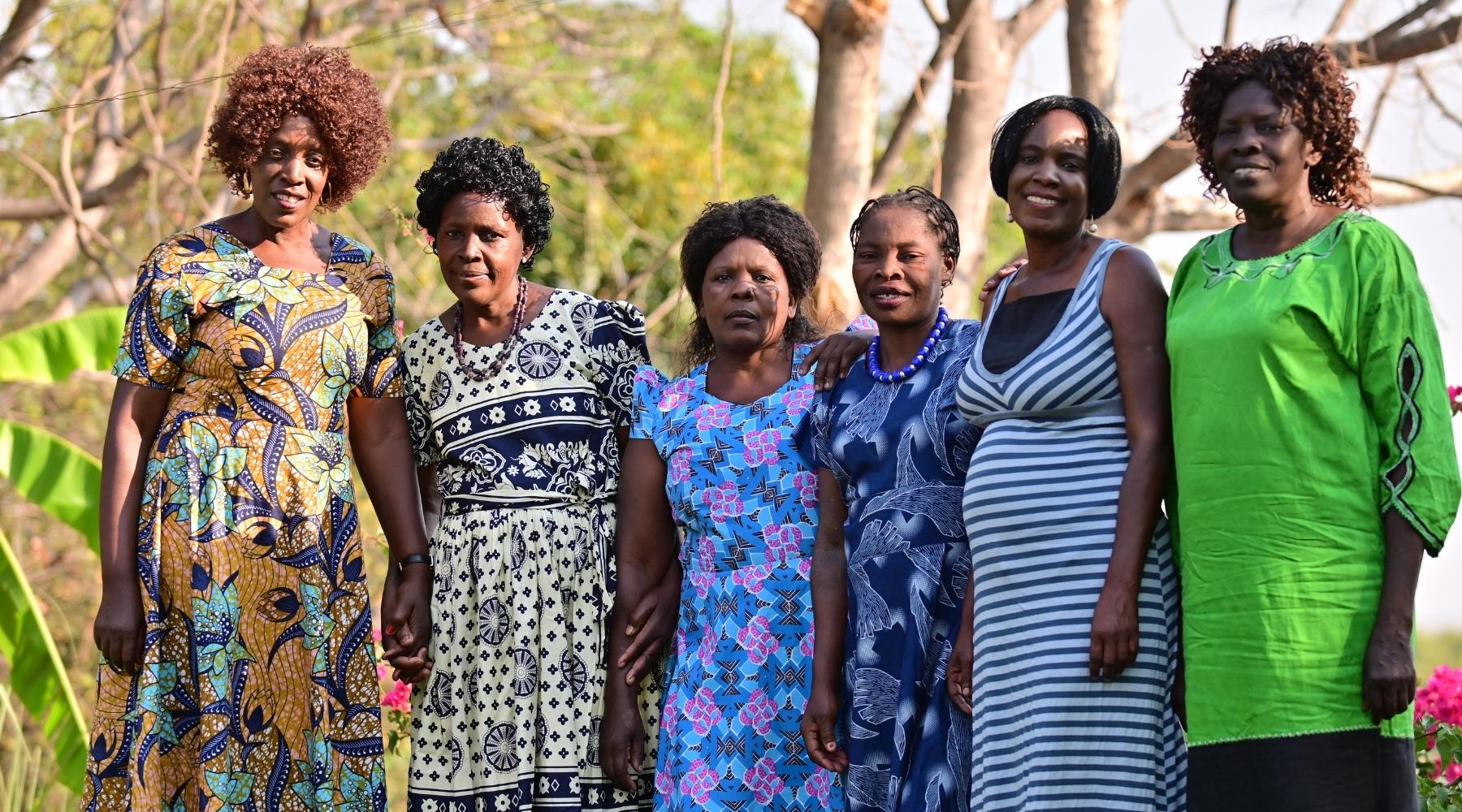 Every child deserves to know the love and security of growing up in a safe and loving home. Here at VOH Mongu, we have six children's homes for children without a safe place to live. We are proud to have some of the best housemothers. Our mothers ensure the kids in their home receive everything they need to grow up healthy and whole. We are incredibly grateful to them for making a difference in our kids' lives. We rejoice as we see the children growing up and becoming more confident as individuals, knowing they are loved!
VOH Mwanza (Tanzania) Update: Graduation Ceremony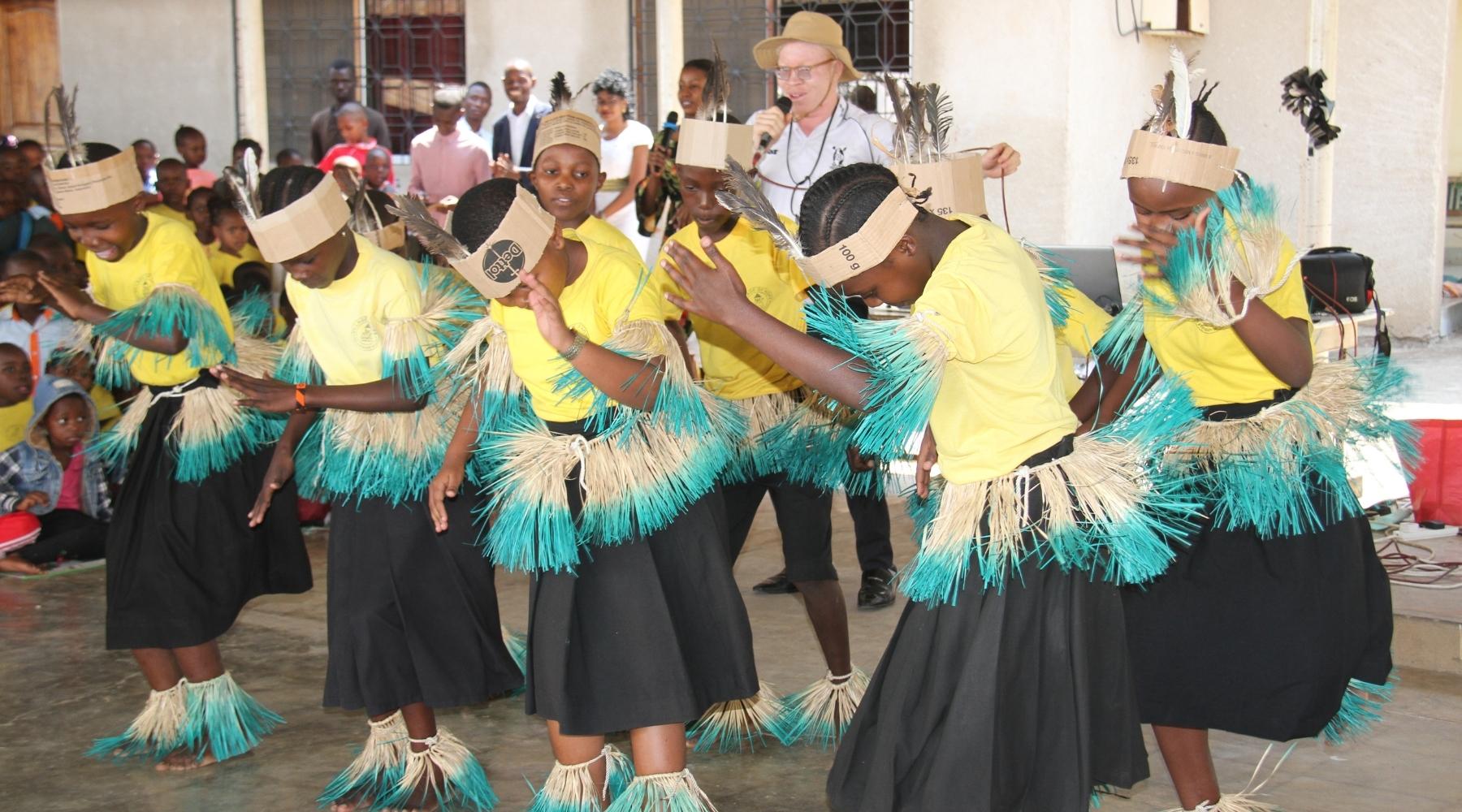 This past week at VOH Mwanza, we held our grade seven graduation ceremony. We had a great time together as we celebrated our Grade 7 grads! Students with outstanding academic results even received special certificates of excellence. Fellow students prepared special presentations for their graduating friends, including traditional dances by our grade 5 students and Bible verse recitations by our Grade 2 and 3 students. Those who presented spent lots of time preparing for the ceremony; they were excited to be a part of making this a special day for their graduating friends! The graduation ceremony was a great success and motivated the younger students to continue working hard!
VOH Zimbabwe Update: An Inspiring Testimony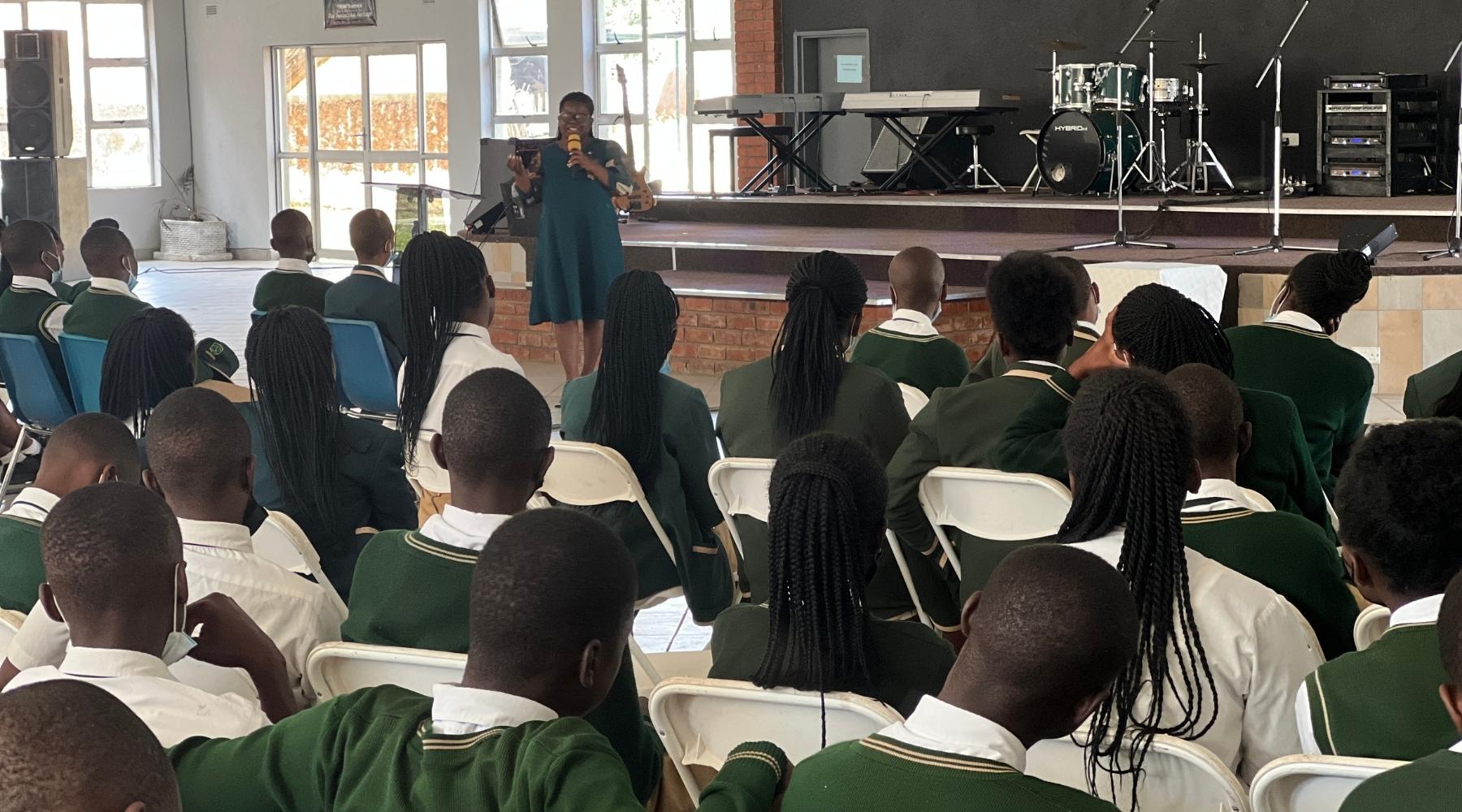 This week VOH Zimbabwe was thrilled to welcome a special guest, Maud. As a young girl, Maud's life was very challenging. She was born and lived in extreme poverty, but despite her circumstances, she took a positive attitude and decided to dream big and work hard. Back in 2012, at 14, Maud was accepted to the University of Zimbabwe to study accounting. She was the youngest university student in all of Africa! As Maud shared her inspiring testimony with our students, she told them that our experiences as we grow up significantly affect who we become as adults. You can achieve your goals if you choose to work hard despite life's challenges. Our kids were very encouraged and inspired to see proof that even when things seem to be against you, it is crucial to work hard and take full advantage of the opportunities you have been given.