This week we received support from the Ministry of Health, celebrated the end of term, and ate sweet potatoes!
VOH Bwiza (Burundi) Update: Washing Dishes!
At VOH Bwiza, we teach our children simple chores like washing dishes. They learn these tasks when they return to our centre after school for their daily tutoring and feeding program meal. Despite the cultural tendency to leave many of these tasks to only girls, here at VOH, we do not discriminate based on gender; instead, girls and boys are equally responsible for washing their dishes. This simple task is just one more way that we equip our children for life as adults!
VOH Chongwe (Zambia) Update: Support from the Ministry of Health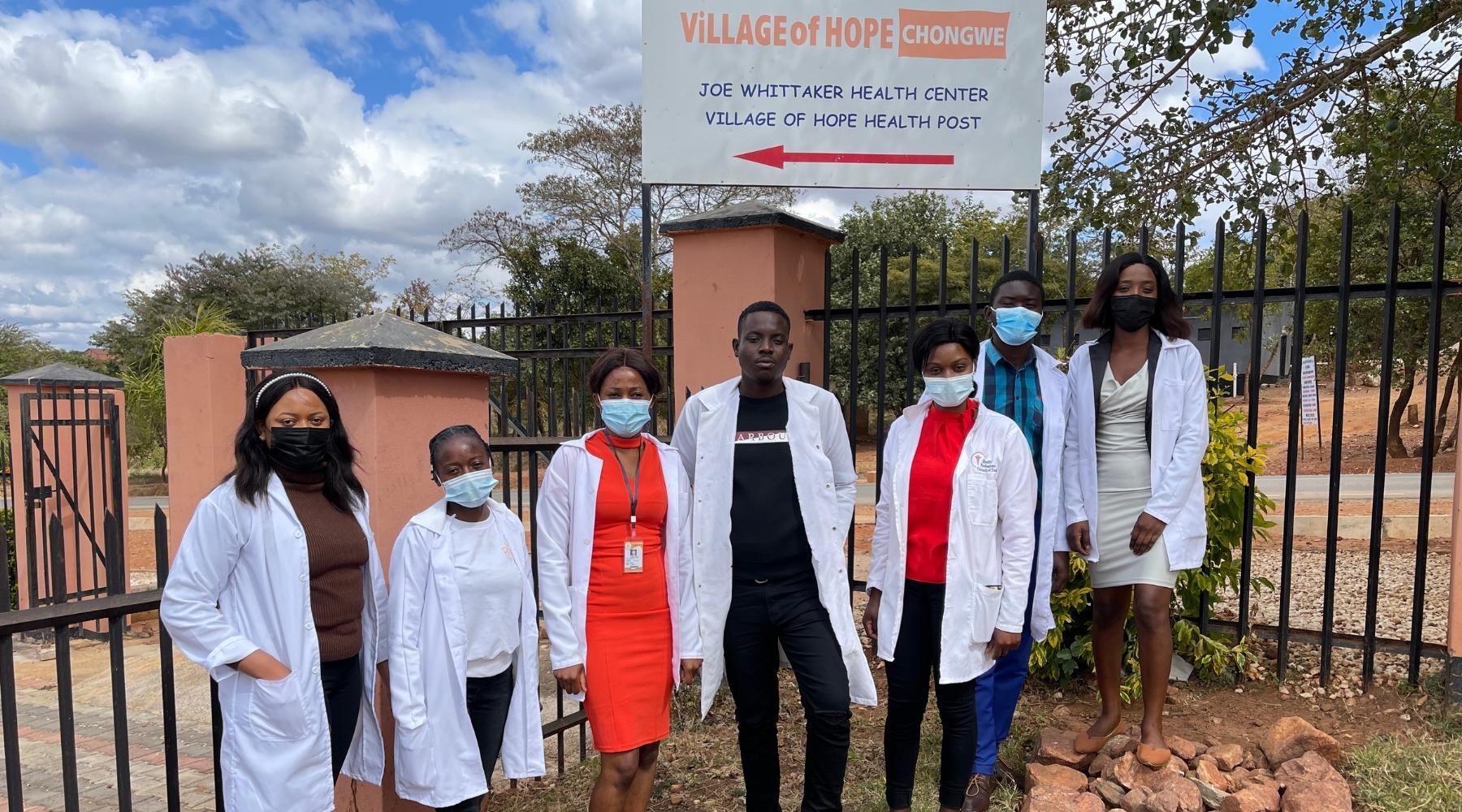 VOH Chongwe is so thankful to the Ministry of Health for their continued support of our clinic. We are grateful that they continue to recognize and appreciate the way we look after our children, staff, and the surrounding community. Recently, we received a group of new nurses trained by the government. They will be with us for a month. We are thankful to the Ministry of Health for working and partnering with us and for the confidence they have in our centre by sending this group to serve at our clinic!
VOH Kitwe (Zambia) Update: New Maps!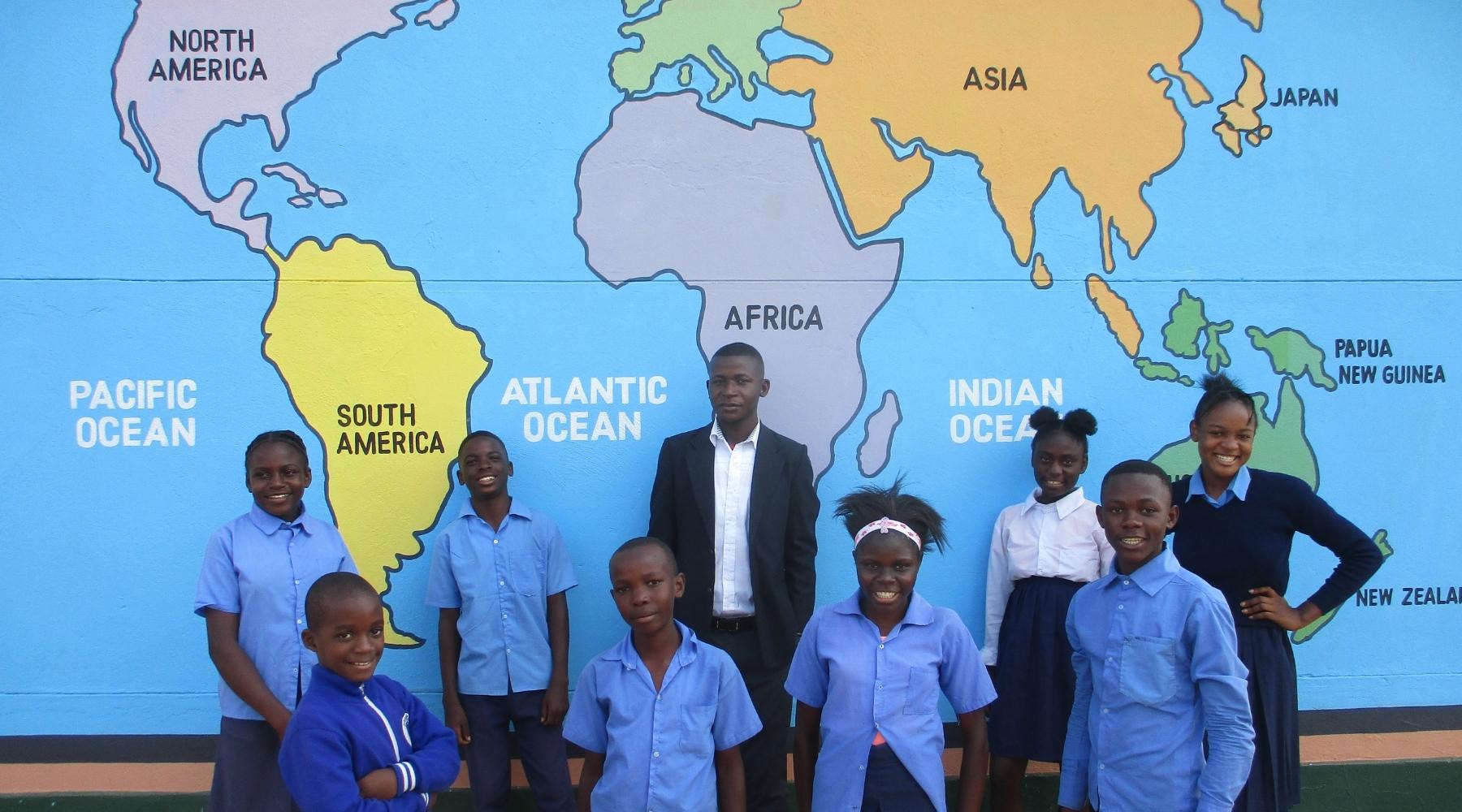 This week at VOH Kitwe, our students are celebrating the new maps painted on the classroom walls. There is the world map, a map of Africa, and a map of Zambia. These three maps are already enhancing the students' learning, particularly in geography, history, and social studies. Our teachers are also thrilled with the maps because they know they will help bring their lessons to life for years to come!
VOH Luongo (Zambia) Update: Providing Food for Families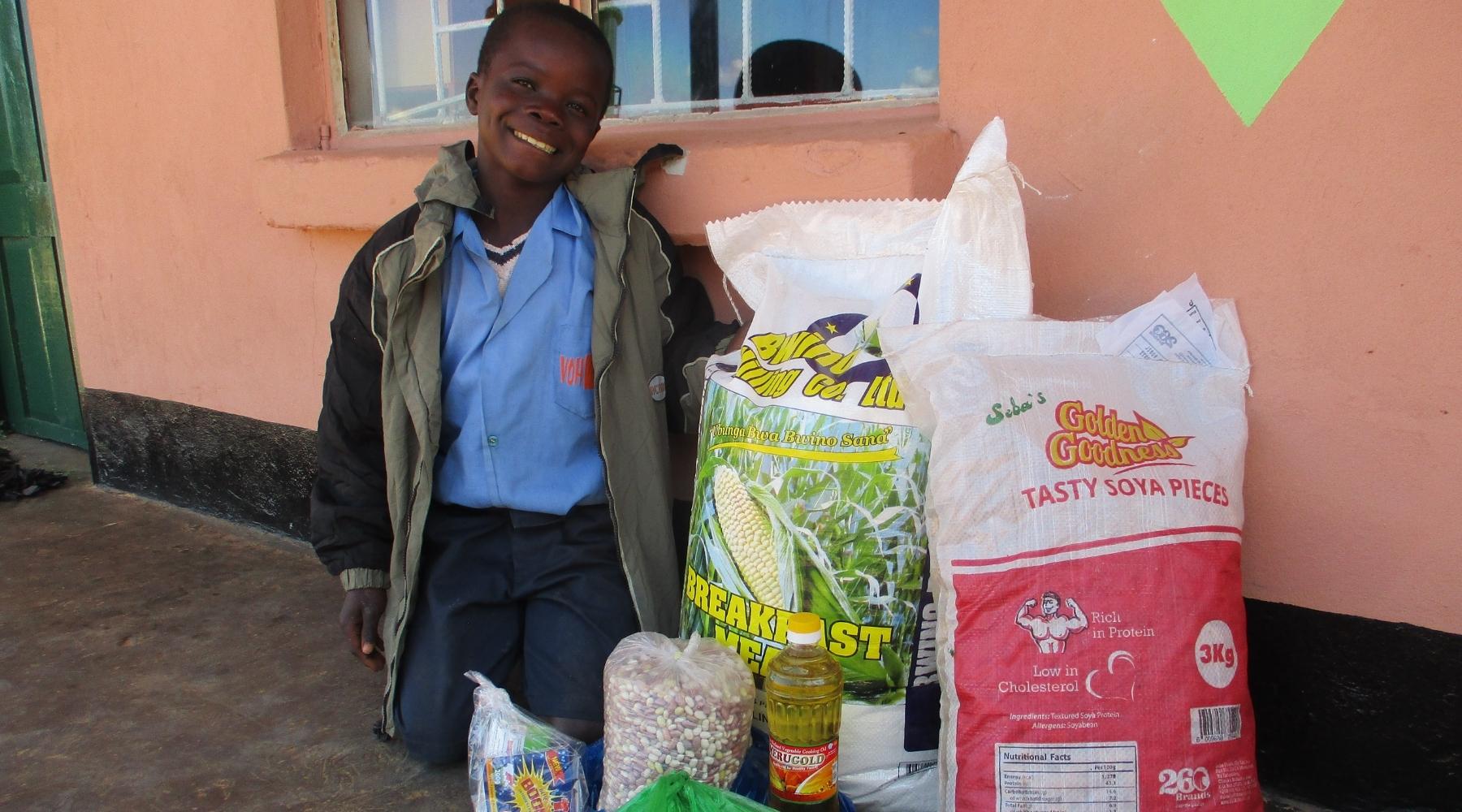 Due to inflation here in Zambia, poverty levels continue to rise for the children in our care and their families. VOH Luongo is happy to share how our extension care program positively impacts the most vulnerable children in the area. Through this program, we provide families that we've identified as most in need with basic food supplies such as a mealie meal, cooking oil, and salt. The children are so happy to receive these blessings for their families. Their guardians couldn't believe it when they came to collect the items. Some said these were the only groceries they've had in a long time. They shared how very grateful they are to VOH Luongo for these blessings and for putting a smile on the faces of their children!
VOH Malawi Update: End of Term Celebration!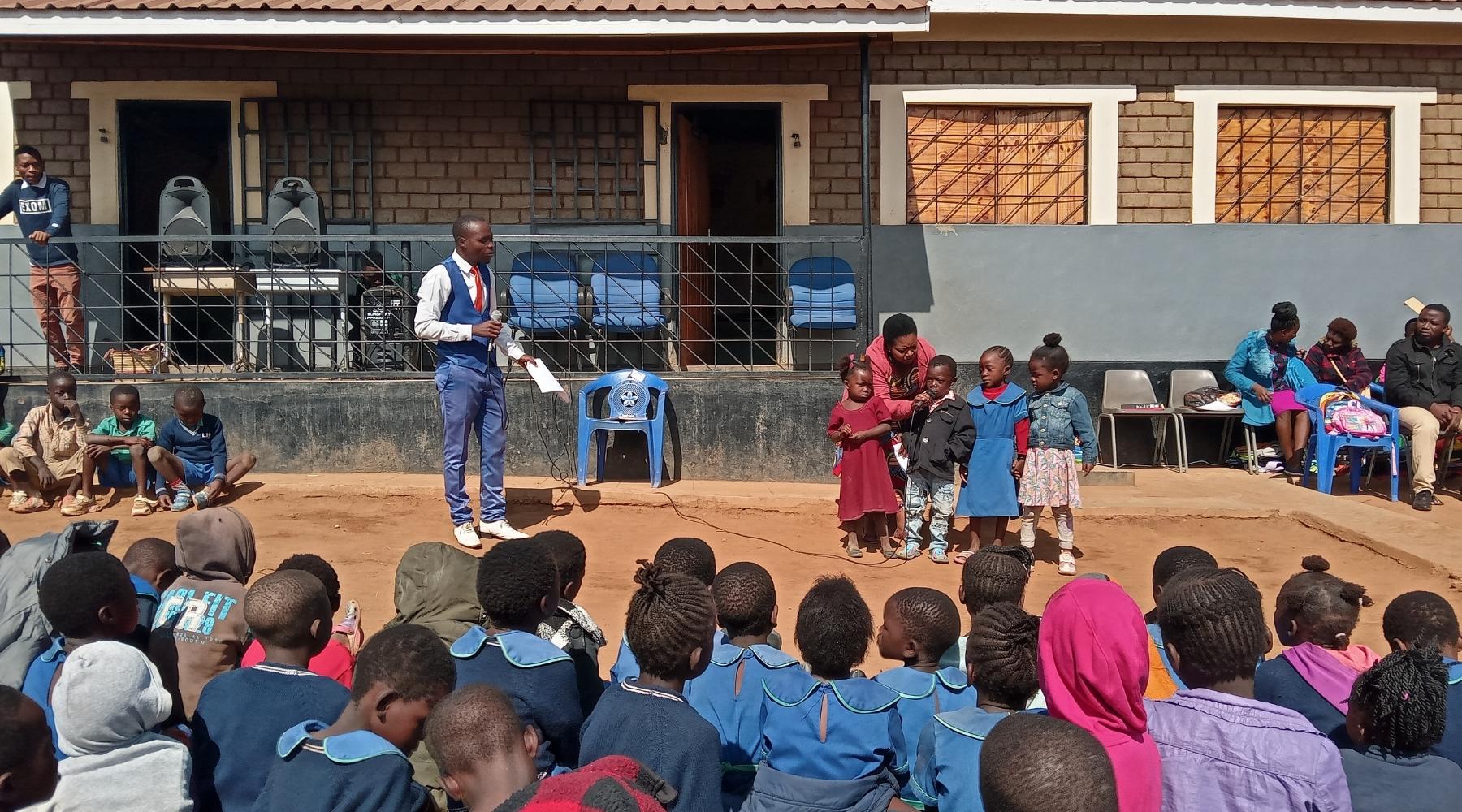 We've had a great end-of-term here at VOH Malawi! We brought all of the classes together along with the children's guardians for the closing ceremony. We had a variety of performances and group activities, including traditional dances, quizzes, skits, and even a spelling bee. It was wonderful to see our students' and teachers' hard work celebrated. Many of the children's guardians took this opportunity to share their appreciation for how VOH Malawi is serving the community through their kids. At the end of the celebration, we gave certificates of achievement to students for their accomplishments. We also included our staff by recognizing them for things like punctuality and going above and beyond their job requirements. We hope this event inspires all of our kids and staff to continue working hard!
VOH Maramvya (Burundi) Update: Sweet Potato Day!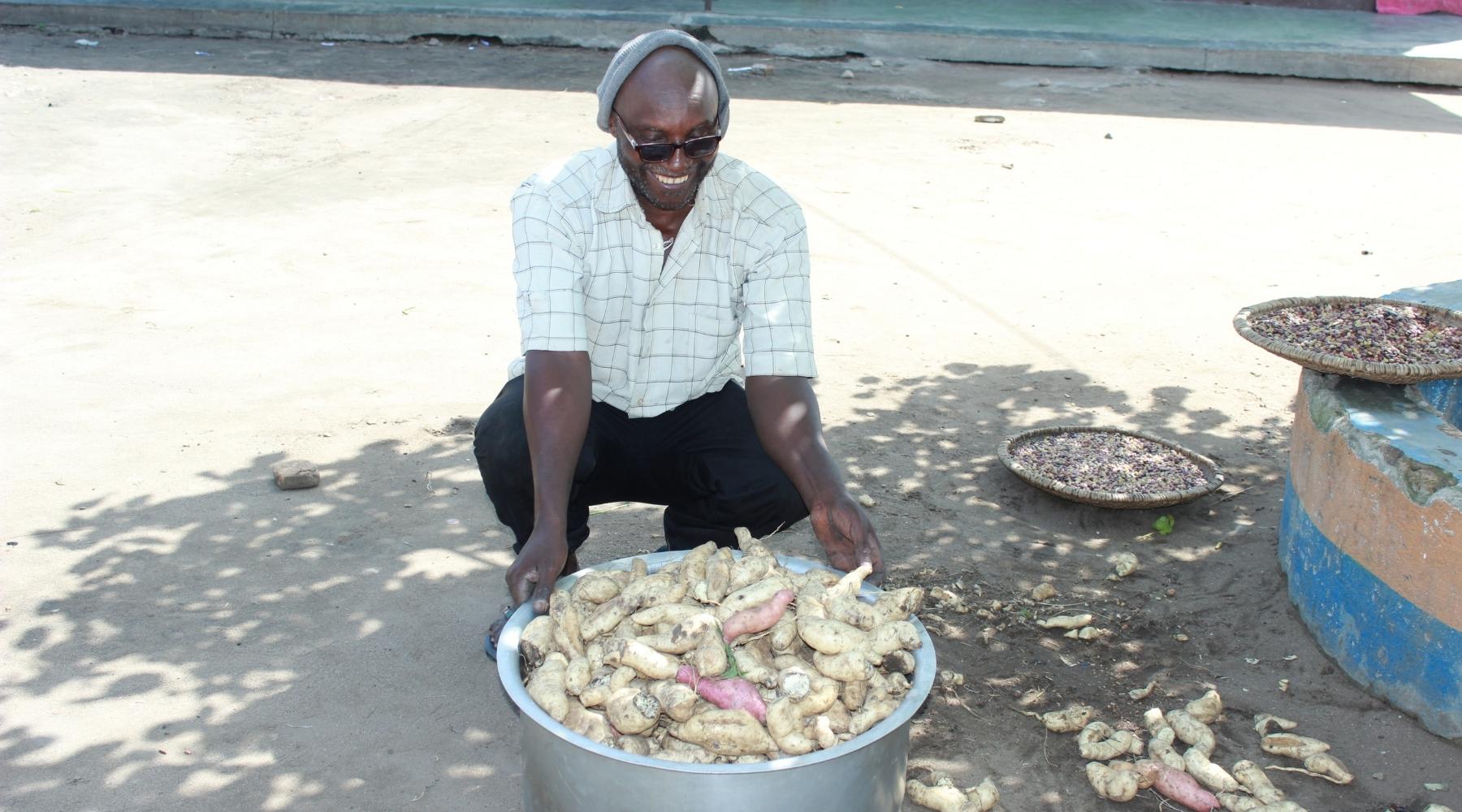 Once a week at VOH Maramvya, it's sweet potato day! The kids love sweet potatoes because they are so flavorful and sweet, and we love them because they are a healthy choice for our kids. The children look forward to having them for lunch each week and are always excited when they discover it's sweet potato day! Because our children love them so much and we know they are very nutritious, we decided to plant sweet potatoes in our school garden. This year for the first time, we had two full harvests, the first in March and the second just now. We are thrilled with our crops! Instead of going to the market and hoping to find good sweet potatoes at a fair price, we can get them from our own fields!
VOH Mongu (Zambia) Update: Donated Winter Clothes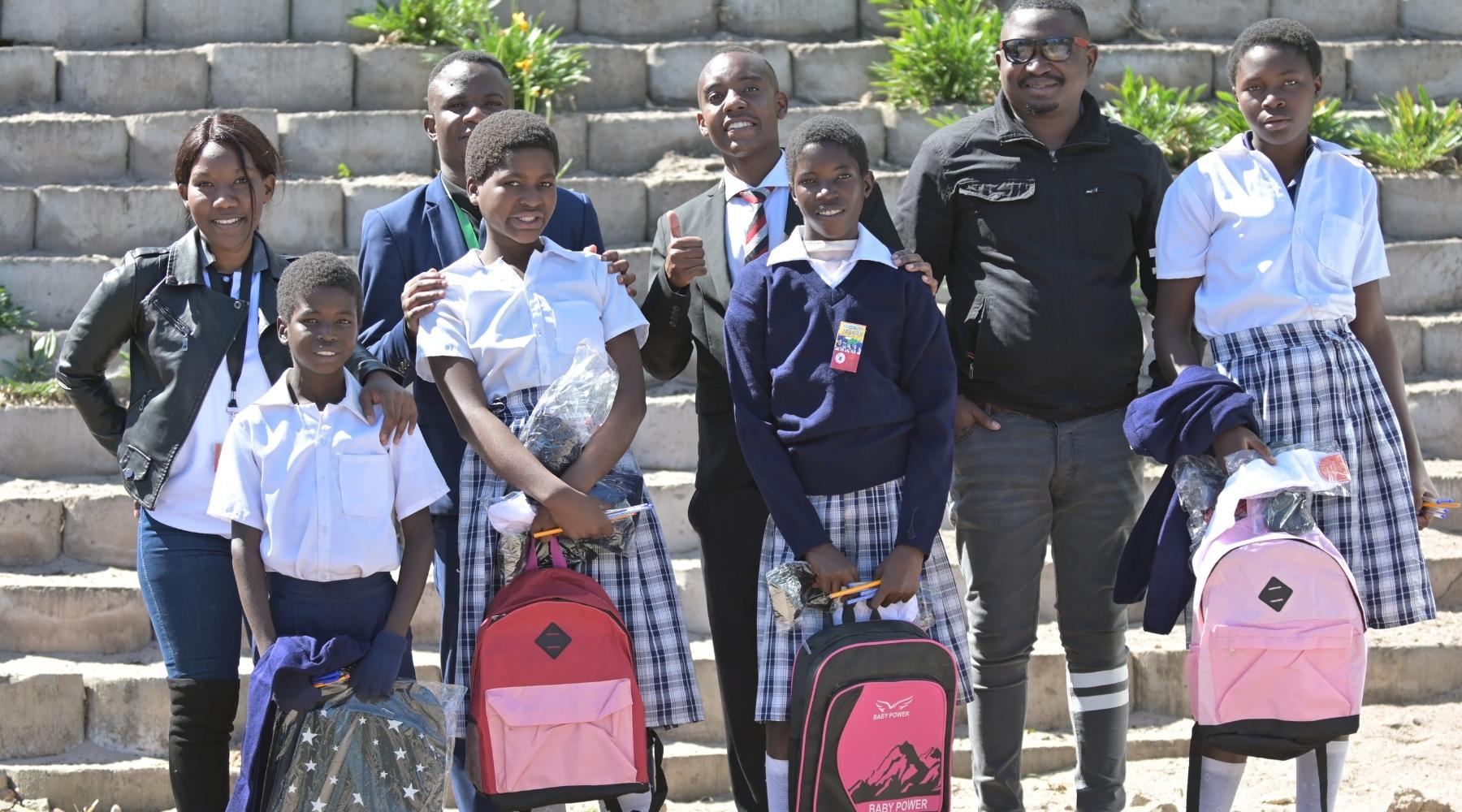 We've hit the cold winter months in Zambia, and this week at VOH Mongu, we had the great privilege of having Whence Financial Services visit our school. They extended their kindness towards our school kids by providing them with winter jerseys, stockings, gloves, school bags, and stationery. We are so glad to have people in our community who gladly support the younger generation. We have seen God use many such people to be a blessing to our kids. Thank you, Whence Financial, for your kindness and generosity!
VOH Mwanza (Tanzania) Update: Youth Barbeque!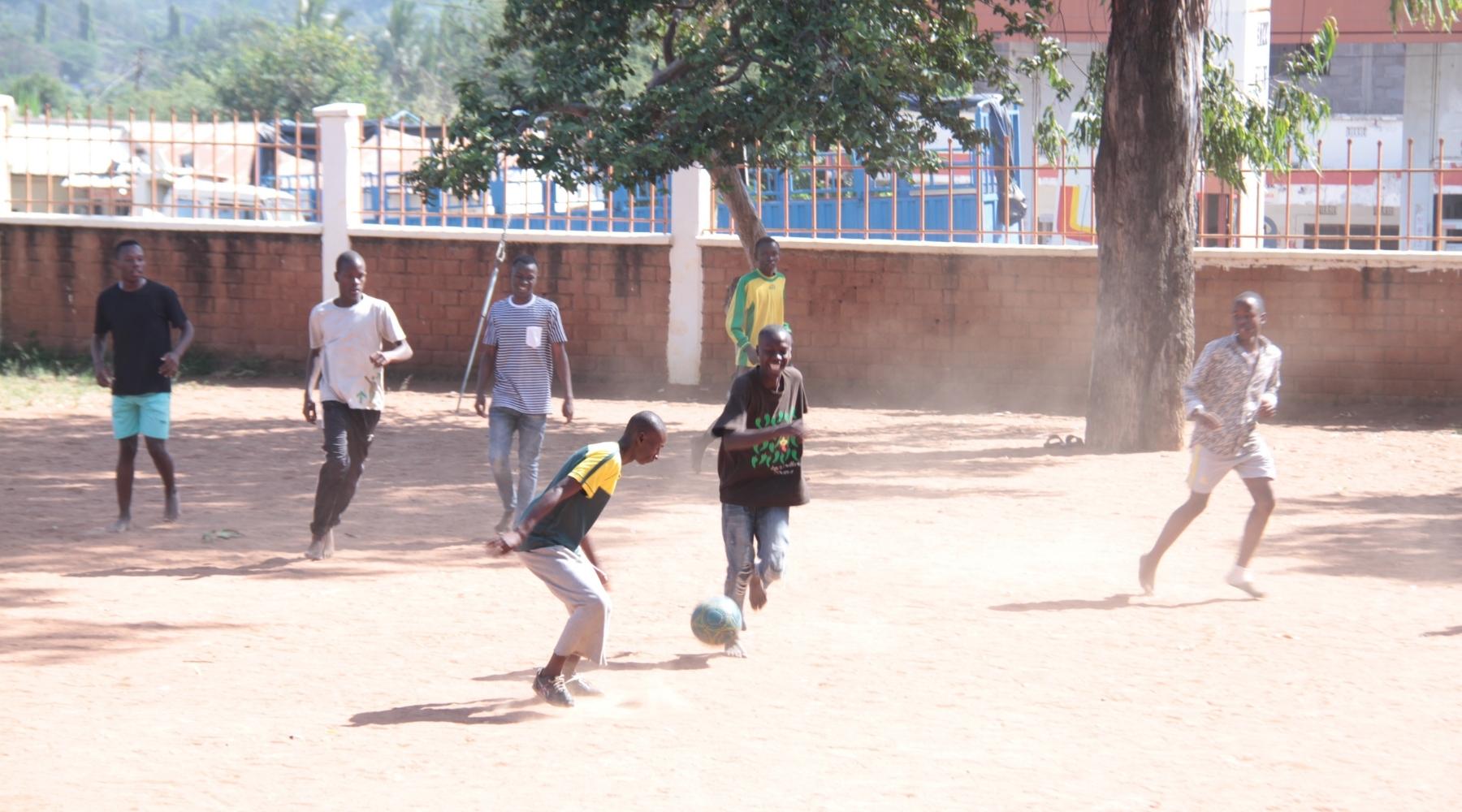 This past week at VOH Mwanza, we had a youth barbeque and games weekend and invited kids from the surrounding community to join us. Everyone had lots of fun together playing sports and cheering each other on. Events like this provide opportunities for our kids to strengthen their friendships and learn how to interact with new children and make them feel welcome. The delicious meal was a highlight of the weekend for everyone!