Welcome to our weekly news roundup! Here we share stories from each of our Villages about our Programs, celebrations, children, and staff. If you'd like to receive these updates via email, please subscribe to our newsletter.
This week our executive director, sergio bersaglio, visited several of our villages, including our new satellite location in luongo, zambia!
Don't forget to scroll all the way to the bottom to see our photo of the week!
Evenings of Hope are coming your way!
Get your tickets now via Eventbrite: https://eveningsofhope.eventbrite.ca
Join us for dinner, testimonies from VOH alumni, stories from special guests, music, and more!
Kelowna: Friday, September 27
Winnipeg: Friday, October 4th
Ladner: Saturday, October 5
Toronto: Saturday, October 19
Vancouver: Friday, October 25
Langley: Saturday, October 26
Comox: Friday, November 1
Latest Blog "Where Are They Now: Joyce"
Bulale (Tanzania): New Soccer Field!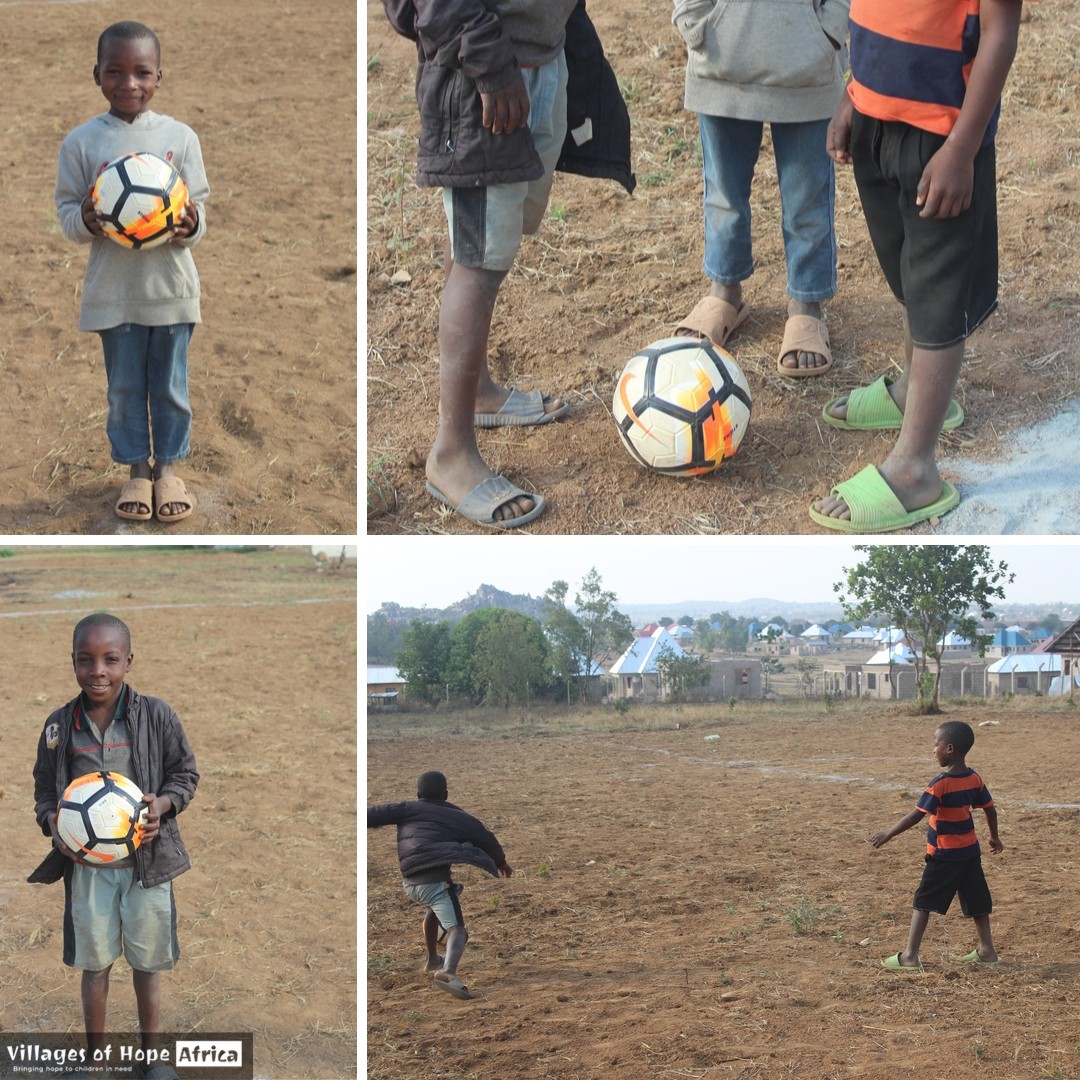 Recently at VOH Bulale, we were excited to start using our soccer field. All of our community parents and guardians came together with staff to help level the field and it's now ready to be used.
The children are excited to play soccer and have already played several matches with teachers and staff.
We're grateful to have this field for the children to have fun, improve their skills, and get some exercise!
Bwiza (Burundi): Starting the New School Year!
At VOH Bwiza, we are excited to start the 2019-2020 school year! All the children are filled with joy and gratitude to receive everything they need for a successful year.
With the support of our supporters, we were able to give them bags, books, pens, shoes, and uniforms.
We are so thankful for all who donated towards the education and care for these little ones!
Chongwe (Zambia): Youth Graduation
VOH Chongwe is excited to celebrate the graduation of our first group of youth from our new Youth Homes.
In our Youth Homes, the youth are responsible for more things than in our children's homes. They buy their groceries, maintain the homes, do their own gardening, and generally learn to live more independently.
The goal of these Homes is to prepare these young adults for their transition into society as fully independent adults.
We are happy and proud to see the development and success of these young adults who first came to the Village when they were small children.
Kitwe (Zambia): Visit from Broadway Church
Recently VOH Kitwe welcomed a team from Broadway Church in Vancouver, BC. Upon arrival, our school put together a welcome program for them and gave them a tour of the Village.
During their stay, they participated in various programs, including our Feeding Program. They also offered their knowledge and skills to those in our Youth Empowerment Program and even helped paint some of our buildings!
Luongo (Zambia): VOH Director Visits Our New Campus
VOH Luongo (a satellite of VOH Kitwe) was excited to have our Executive Director, Sergio Bersaglio, come for a visit. The children and the staff made him feel very welcome with big smiles and special songs they prepared.
During his visit, Uncle Serge visited the land where the school structure will be built this November. He also shared words of encouragement with the children and staff.
He was happy to meet some of our newly enrolled children. The total number of children being cared for at VOH Luongo has grown to 40!
Maramvya (Burundi): New Primary School!
We are excited to announce we are opening a Primary School at VOH Maramvya!
This new school will allow our recent preschool graduates to stay at our VOH school rather than being forced to attend one of the local public schools (which require paying school fees and tend to be overcrowded and understaffed).
We are grateful that the Burundi Ministry of Education has permitted us to officially open for the 2019-2020 school year.
We are so happy to be able to welcome more children into our VOH family and to continue educating those who have already been with us!
Mongu (Zambia): Visit from Uncle Serge
We loved having the VOH Africa Executive Director, Uncle Serge, come to VOH Mongu for the week! Our Lead Team had some amazing meetings with him as he shared the joined vision for all VOH Villages for the next few years.
During his stay, we brainstormed new ideas and ways to continue improving our programs. The highlight for everyone was hearing about our new discipleship programs for the students at VOH. We are so excited to begin new discipleship initiatives as we find new ways of connecting the students with the word of God.
Uncle Serge also spent time with our preschool and kindergarten, teaching them about Shema and how to show God's love to others. The kids had an absolute blast and learned so much through this time with him.
We are so grateful to Uncle Serge for always coming and investing so much into the staff and kids at VOH Mongu!
Mwanza (Tanzania): Primary School Graduation!
Recently at VOH Mwanza, we celebrated our second annual primary school graduation! We were grateful to celebrate with twelve grade seven graduates as they have now completed their primary education and look forward to secondary school in the new year.
Our whole VOH community joined together to share stories, speeches, and words of encouragement for the graduates. We are very proud of all they have accomplished and know they will continue to study hard and succeed in secondary school.
We're so grateful for our hard-working teachers who play such a key role in each child's success. We are proud of our graduates and excited to see all the will accomplish in the future!
Zimbabwe: Uncle Serge Pays a Visit
At VOH Zimbabwe it was an honour to host VOH Director, Sergio Bersaglio, during a recent visit.
During his stay, Uncle Serge took part in planning sessions. These sessions included assessing our programs and coming up with ways to continue to best care for the VOH children.
In the week that he was around he had the opportunity to teach the little ones in the preschool and kindergarten the Lord's Prayer and the Shema. The goal is to ensure each child knows God's love for them and that they are loved by their VOH caregivers.
It was a fruitful and productive week!