Welcome to our weekly news roundup! Here we share stories from each of our Villages about our Programs, celebrations, children, and staff. If you'd like to receive these updates via email, please subscribe to our newsletter.
This week we prepared for exams and offered support to those affected by Cyclone Idai.
Don't forget to scroll all the way to the bottom to see our photo of the week!
Don't miss our latest blog:
Read: https://vohafrica.com/blog/2019-04-01/watn-fredrick
Bwiza (Burundi): Term 2 Exams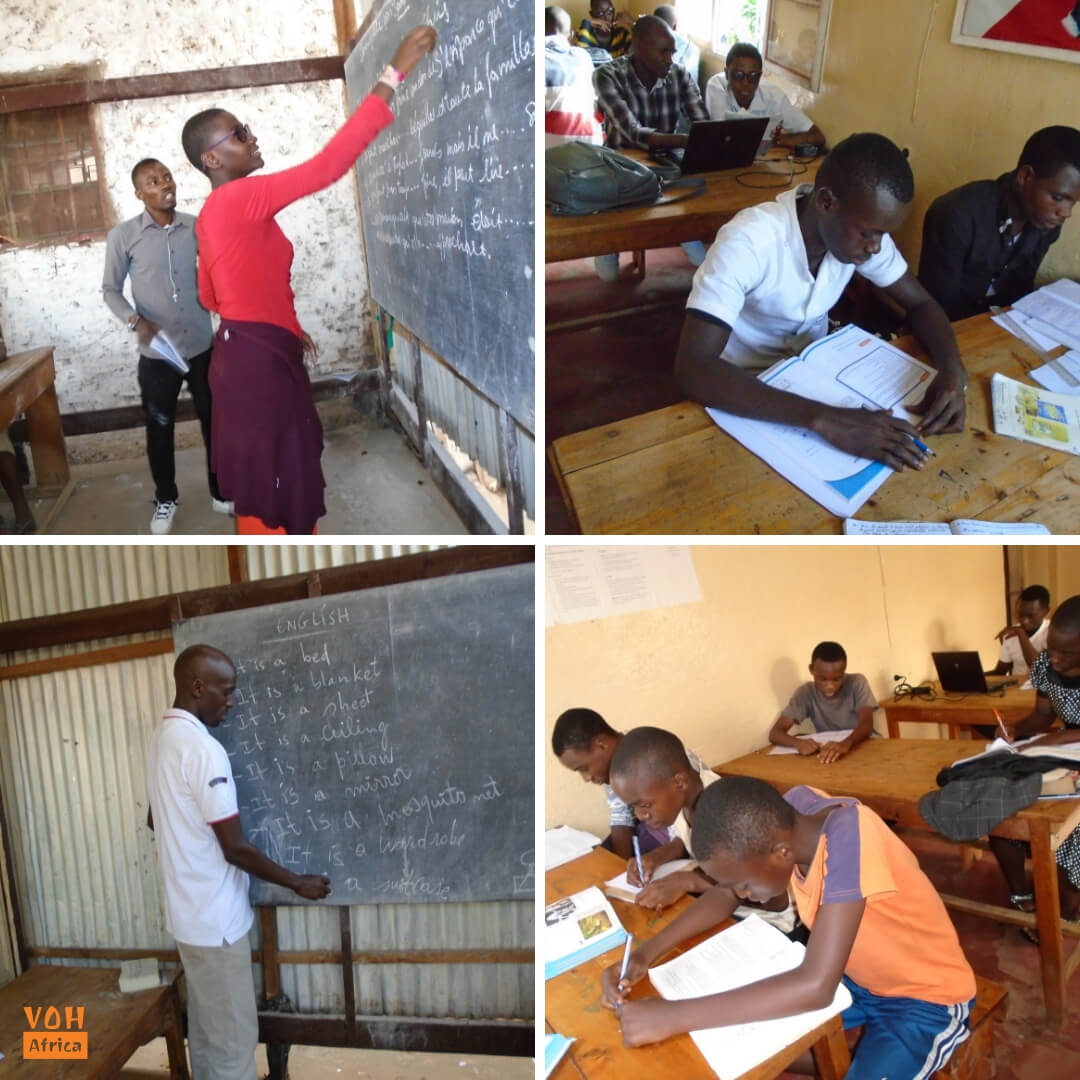 At VOH Burundi's Bwiza location, the children are busy preparing for their Term 2 exams. We are thankful to our teachers, who are committed to supporting our children during this important study time.
The children are also doing their part by staying focused and working hard to ensure they are prepared for the upcoming tests.
We are so proud of both our teachers and our children!
Chongwe (Zambia): End of Term Celebration!
What a wonderful first school term we had at VOH Chongwe! Our students just finished writing their end of the term tests and everyone is feeling good about the results.
The term was full of exciting new things for the students because they were all in a new grade for the start of the new school year.
We appreciate our staff for their dedicated and passionate commitment, making a difference in the lives of our children.
We would also like to thank our faithful sponsors and partners for supporting this ministry!
Kitwe (Zambia): Visitors Bring Blessings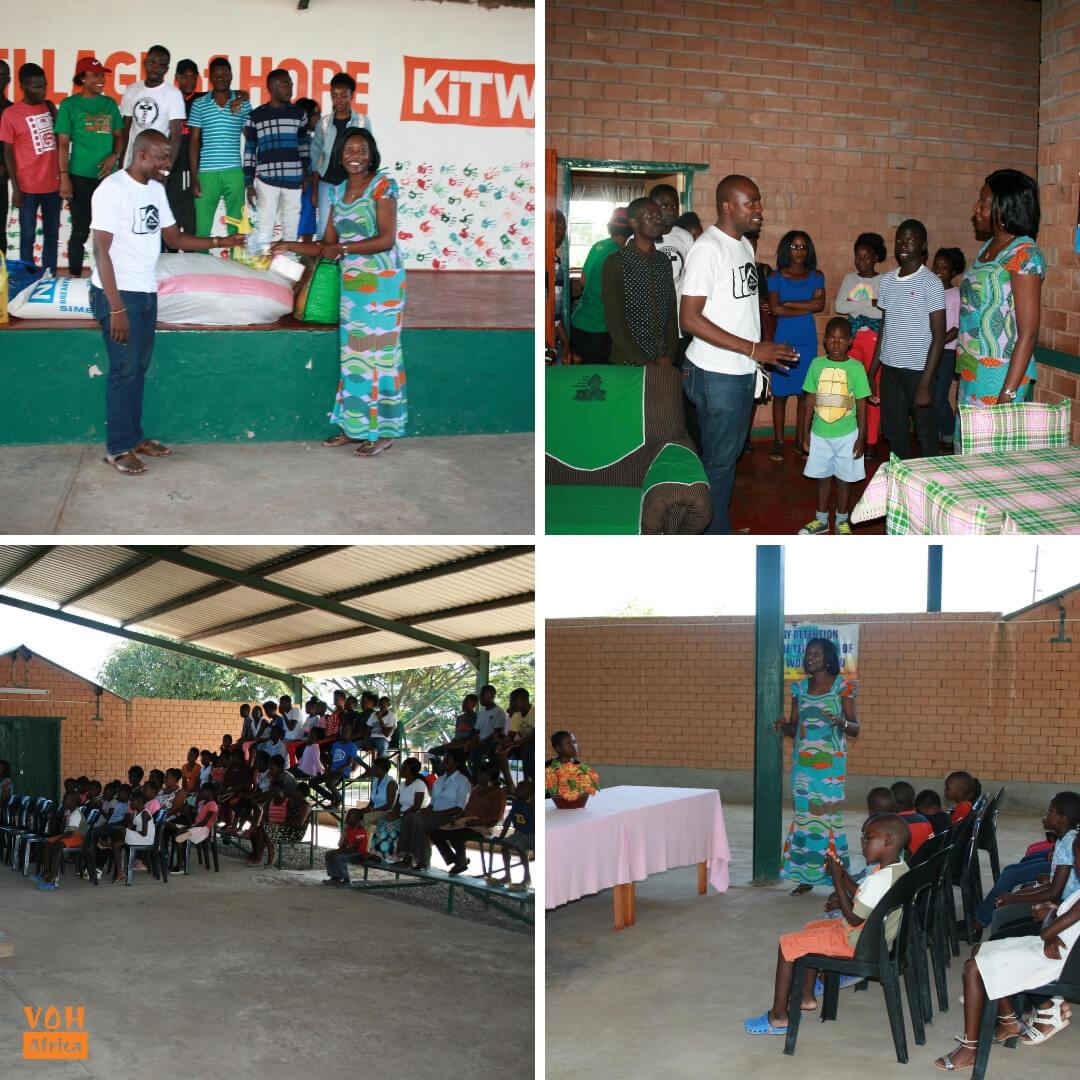 This week, VOH Kitwe welcomed visitors from Liberty Christian Centre, based at Mindolo Ecumenical College here in Kitwe. They heard of the work VOH is doing from others who visited us in the past and they wanted to come and bless the children.
They met the kids and visited one of the children's homes. Everlyn, our Village Director, and some of the housemothers welcomed them and thanked them for supporting our work.
Malawi: Visitors from Waterloo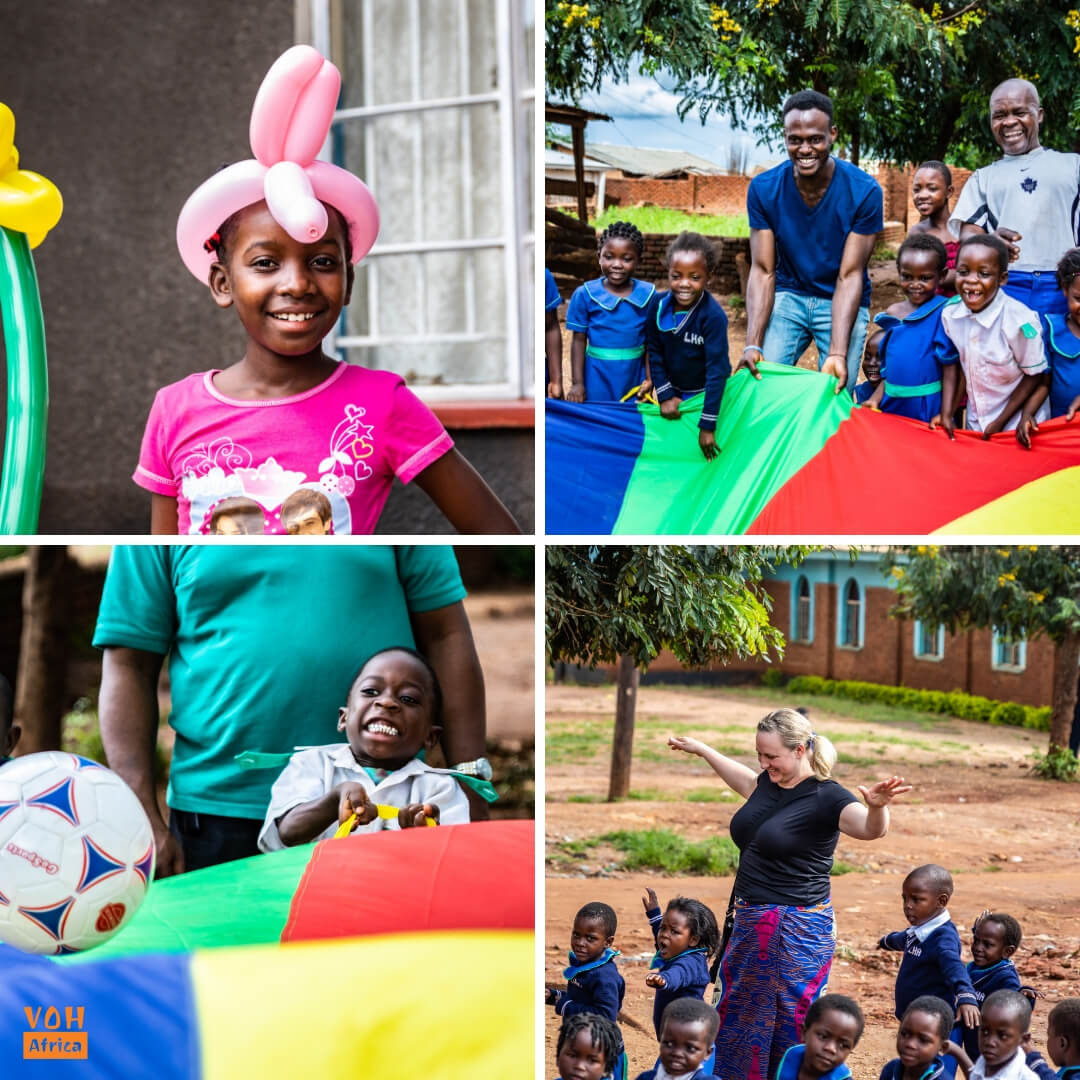 At VOH Malawi we were pleased to host a Canadian team from Waterloo Pentecostal Assembly in Waterloo, Ontario. Each day was full of fun activities including a colourful parachute, which was a highlight!
Included in their ministry was after school Bible clubs for the kids where the parachute made its debut.
What a great time we had!
Maramvya (Burundi): Meet Mercine and Olivier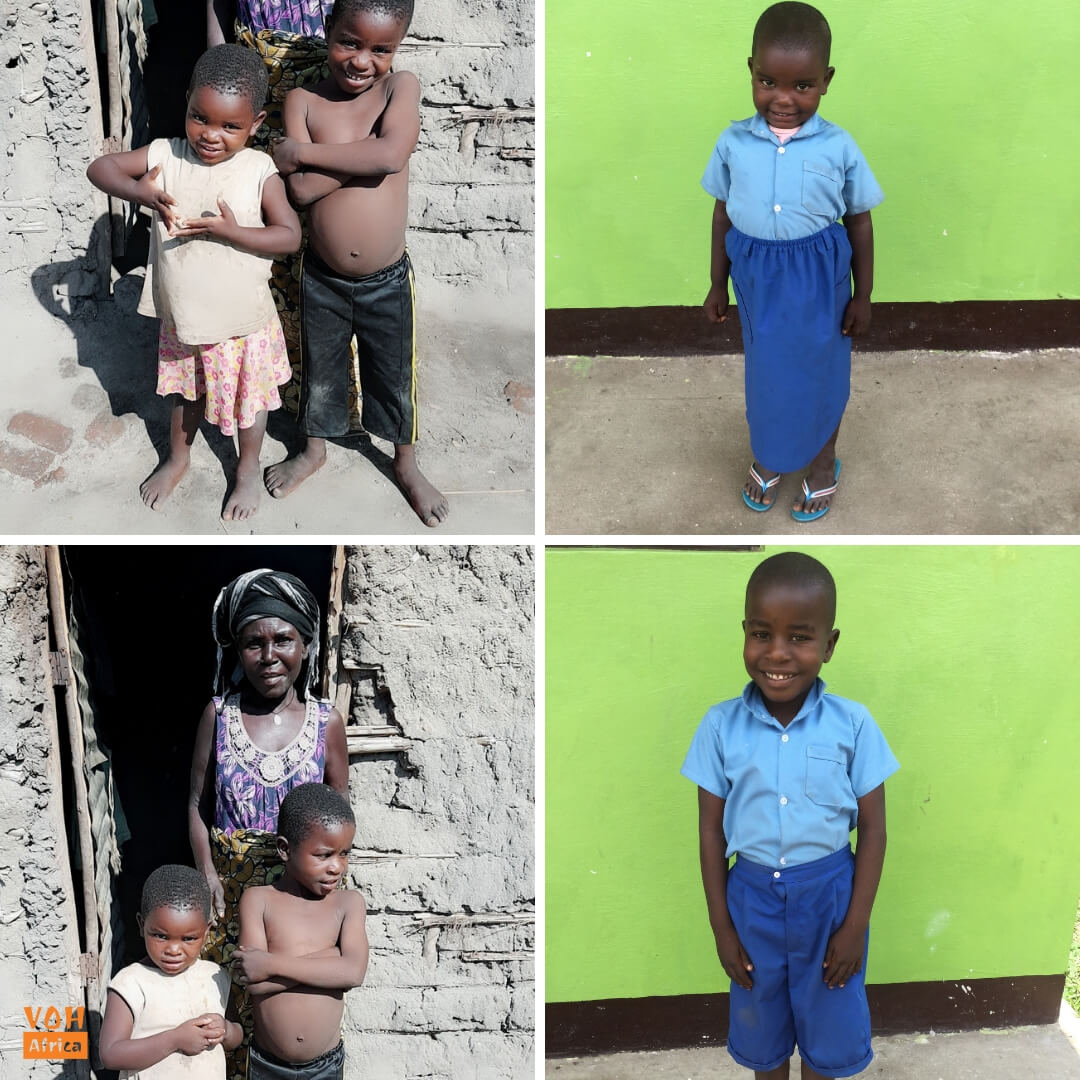 Mercine and her brother Olivier are two orphans from Maramvya. Their mother passed away when Olivier was only four years old and Mercine was only three.
They have been raised by their grandmother who was living in very difficult conditions and without any source of income. Both, sadly, were suffering from malnutrition.
Now that they have joined the VOH family, they are thankful to attend school and our daily feeding program. The children and their Grandma never dreamed that someday they would be able to attend school!
Thanks to VOH Maramvya, the door to education has been opened and hope for the future has been restored!
Mongu (Zambia): Pumulo Graduates!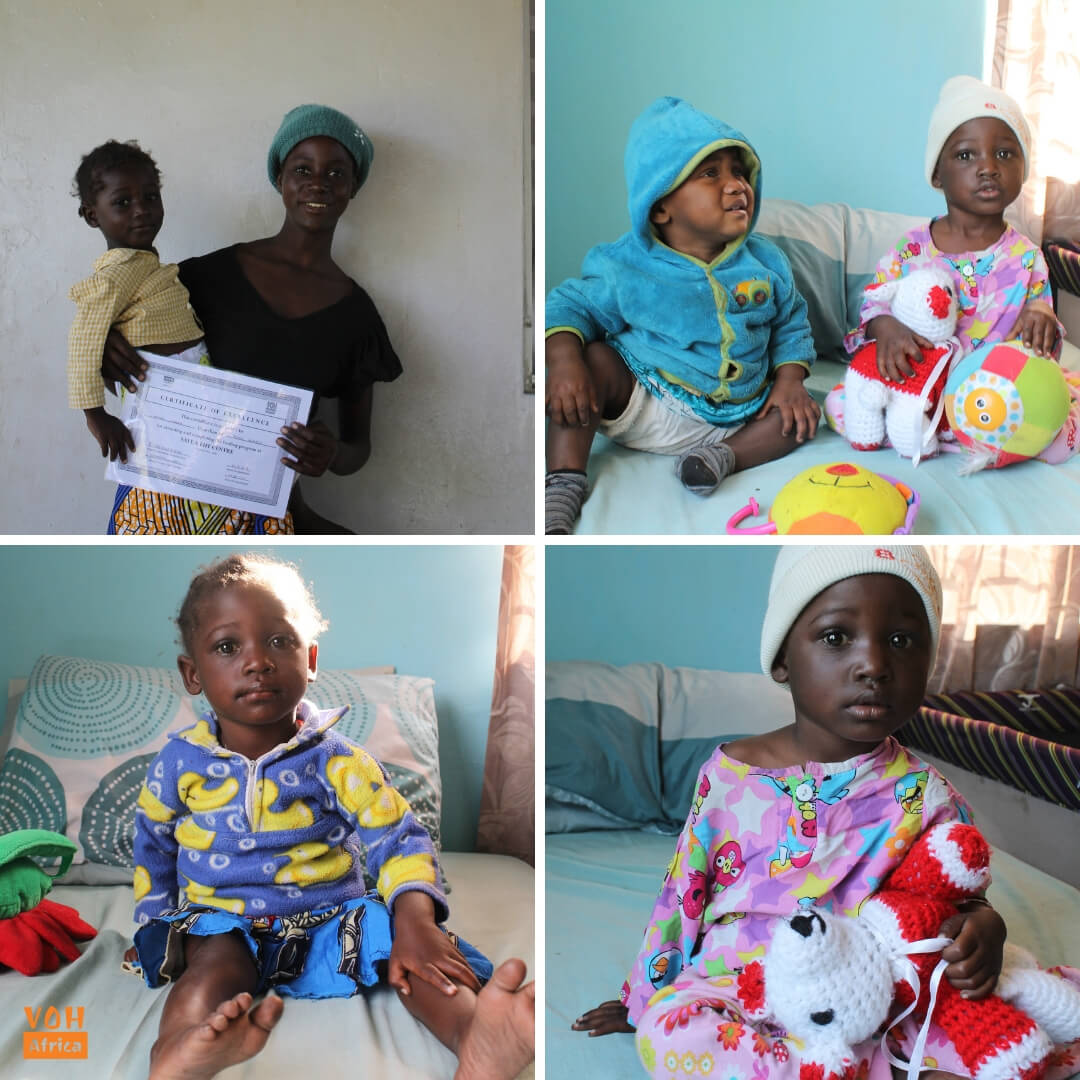 We are so excited to see Pumulo graduate from the Save A Life feeding program at VOH Mongu!
She is a beautiful 4-year-old girl who was brought by her mother to the feeding program in August 2018. Pumulo's mom brought her to the program because Pumulo was very underweight and she was struggling to provide food for this sweet girl.
Unfortunately, Pumulo took a bit longer to get to full health, so she was with us for 9 months instead of the normal 6. This extra time ensured she could get on track with her fine and gross motor development and get up to proper weight for her age.
Pumulo is a really wonderful girl and we absolutely loved having her with us on the program! We are so sad to see her go but are so excited that she and her mom are able to go and live an empowered, healthy life together.
Here are some pictures of Pumulo along her journey with us, with her best friend at the clinic, Joshua, and of her and her mom at their discharge ceremony!
Mwanza (Tanzania): New Greenhouse!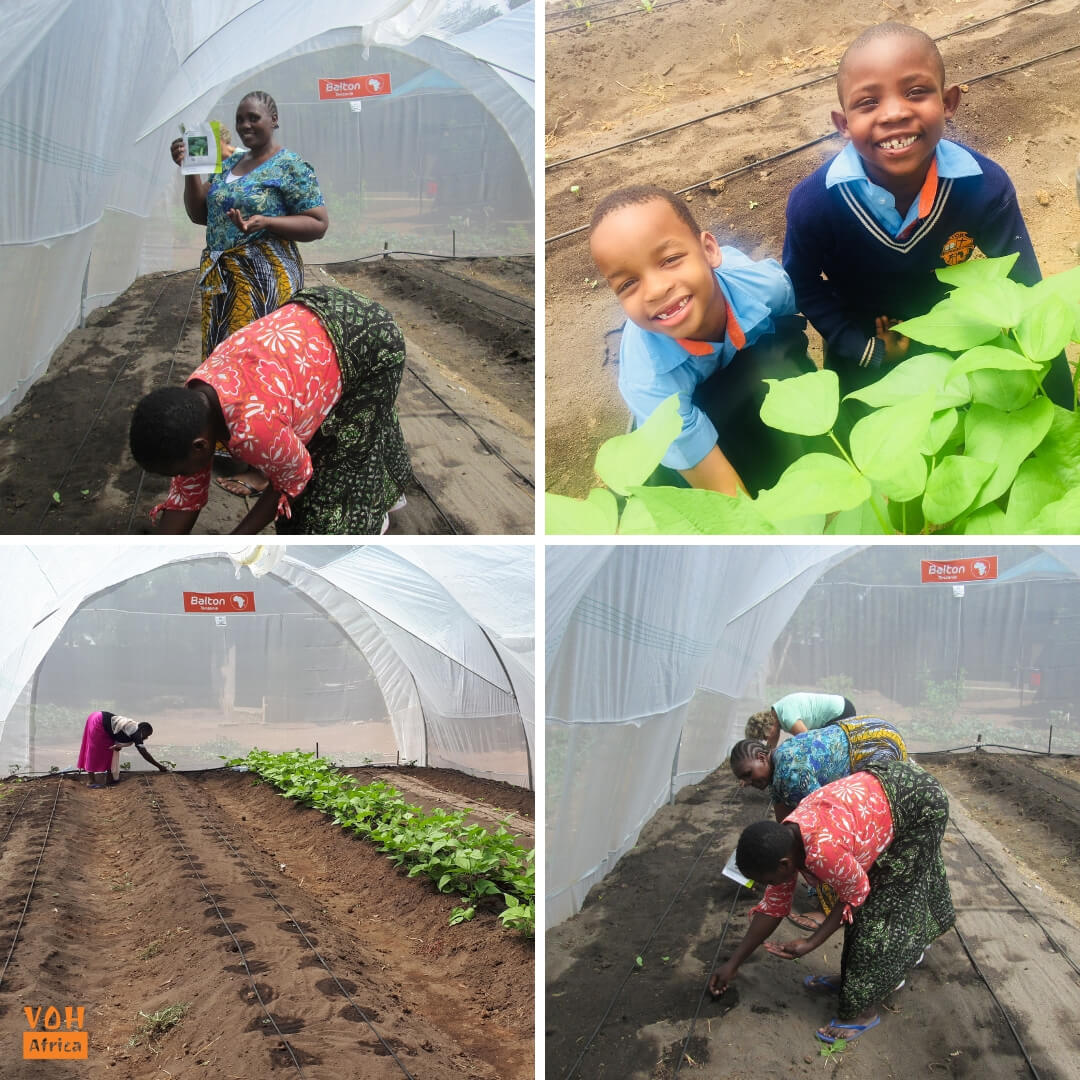 VOH Mwanza was recently able to purchase and set up a greenhouse! All of our housemothers received training about it and the new drip irrigation system.
Our mamas are very excited to use the greenhouse to grow some vegetables and fruits for the children's homes. They have even shown our children how to take care of the plants, so they can help out as well.
So far we have planted several different types of leafy green vegetables, strawberries, and beans. We can't wait to see the results!
Zimbabwe: Donating to Cyclone Idai Victims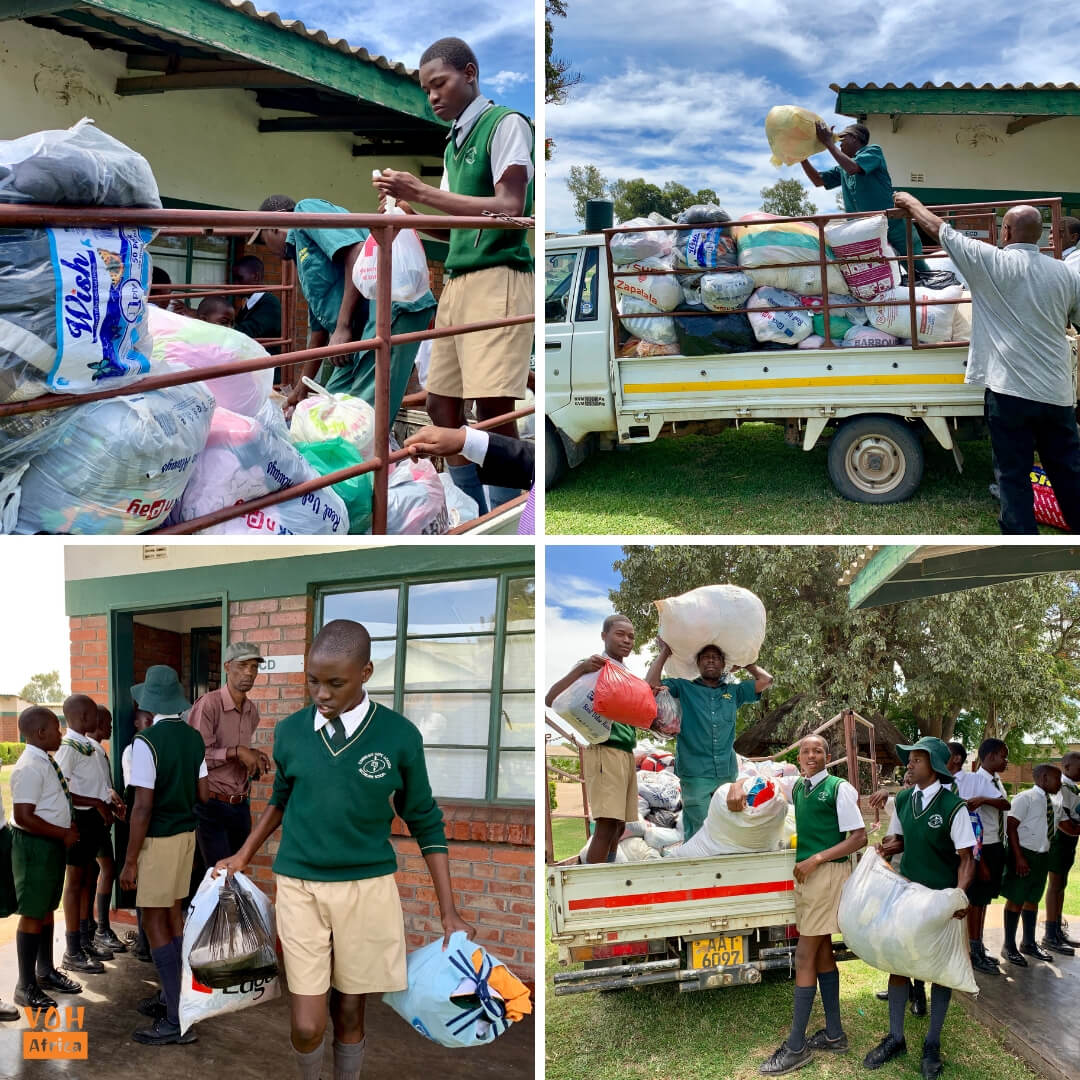 In Zimbabwe, there was a devastating cyclone a short while ago that left the greater part of Manicaland province severely damaged. Close to 400 people lost their lives and many homes were destroyed, leaving many homeless.
Several schools were destroyed by the cyclone, shattering the dreams and hopes of the young in those communities. Touched by the plight of fellow students and their families, the VOH Zimbabwe school gathered resources to donate to the affected areas.
Clothes, blankets, and kitchen utensils are some of the items that were donated for this cause. Due to the overwhelming generosity, the truck was overloaded and some of the items had to be collected the next day! It was good to see the children getting involved and extending a hand to help those in need.