Welcome to our weekly news roundup! Here we share stories from each of our Villages about our Programs, celebrations, children, and staff. If you'd like to receive these updates via email, please subscribe to our newsletter.
This week we gave out awards, distributed food, and had a visit from our Executive Director!
Don't forget to scroll all the way to the bottom to see our photo of the week!
Don't miss our latest blog:
Read: https://vohafrica.com/blog/2019-04-01/watn-fredrick
Bulale (Tanzania): Meet Emmanuel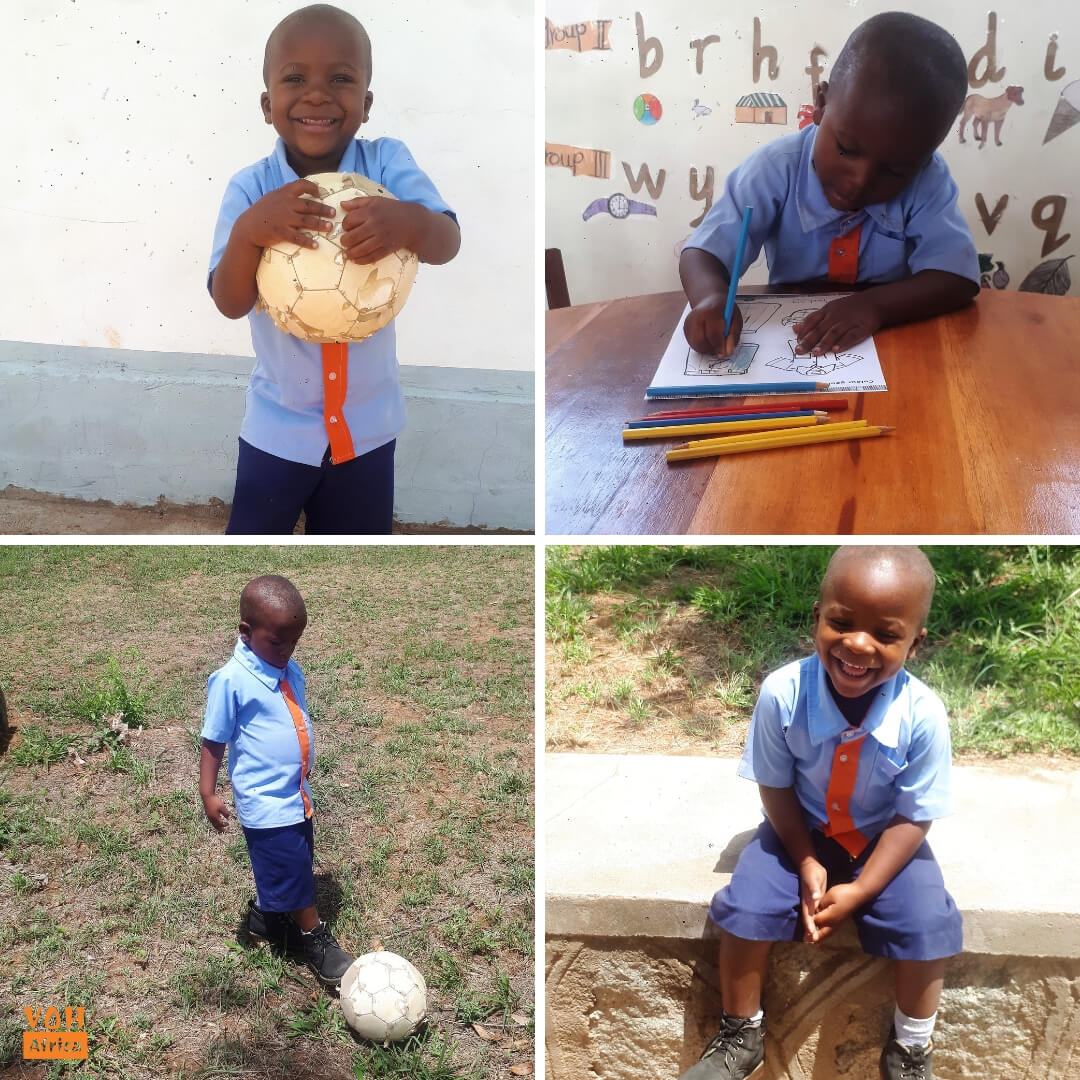 Meet Emmanuel. He is a 4-year-old boy attending school in VOH Bulale's nursery class. He loves playing soccer and is very happy to be coming to school and learning English.
Emmanuel lives with his single mother who finds it hard to make enough money to support the needs of her family. She sells vegetables to support her children. She also cares for her 75-year-old mother and 95-year-old grandmother who all live in the home.
With Emmanuel attending VOH Bulale, some of that burden is relieved and we are able to give this family hope for the future!
Sponsor a child like Emmanuel by visiting vohafrica.com/child-sponsorship
Bwiza (Burundi): Welcome Home, Dyson!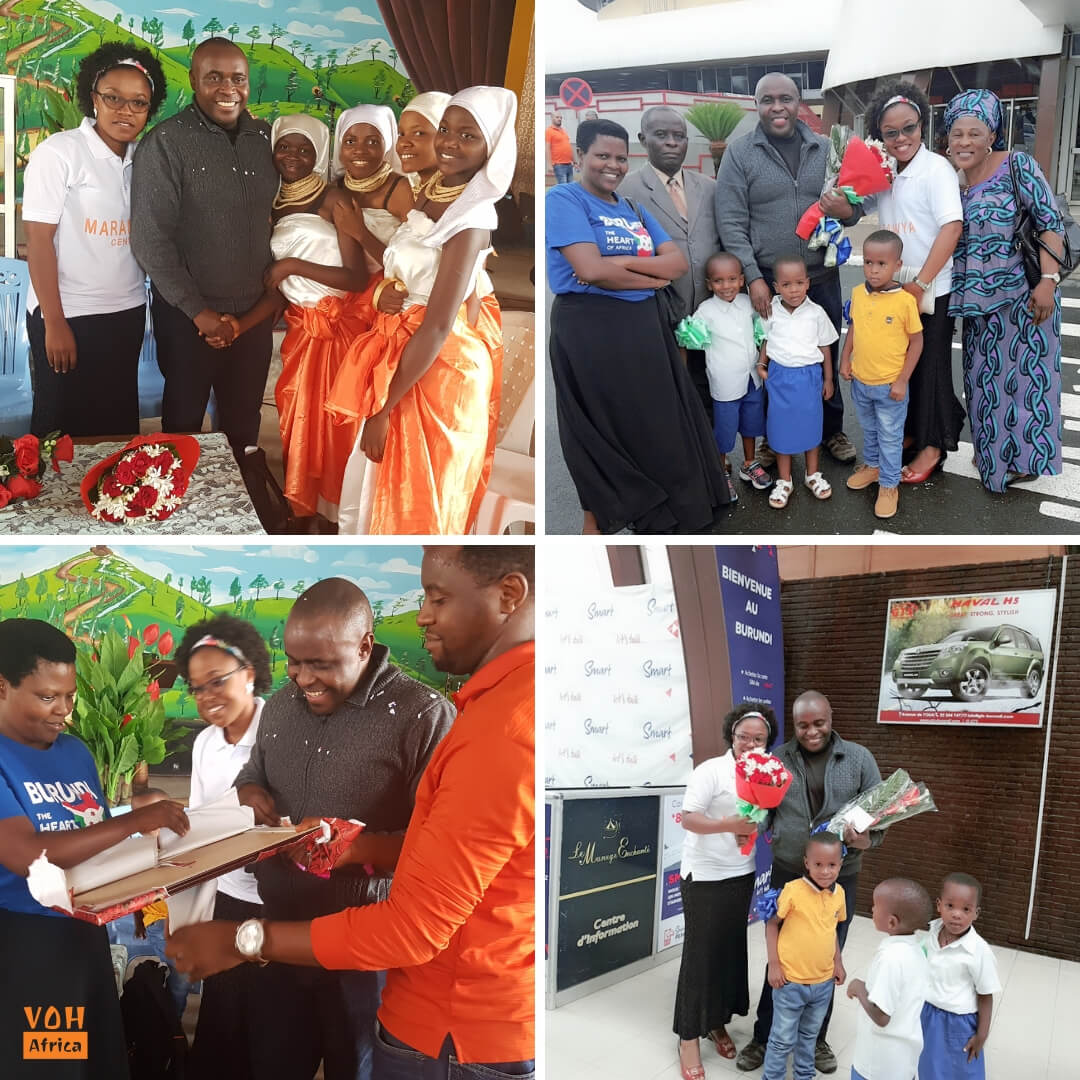 VOH Burundi was excited to welcome our Director, Delson, back home after a six-week visit to Canada!
He was invited by a supporting church to share about our two Burundi locations: VOH Bwiza and VOH Maramvya. While in Canada, Delson spoke at churches and met with many ministry friends and sponsors.
The highlight of his time in Canada was two fundraising banquets at Cross Church, where attendees signed up for 73 new child sponsorships!
We at VOH are so thankful for the love and support received during Delson's visit and we are very happy to welcome him back home this week.
Chongwe (Zambia): End of Term Tests
As we come to the end of the first term of the 2019 school year at VOH Chongwe, we are thankful for the good start to the new year!
Our children are currently writing their end of term tests, which are designed to assess their progress and understanding of the subjects covered in the first term.
The teachers use the tests to determine where our students may need some additional help in the coming term. We are very thankful for our committed teachers for their additional help.
It is great to see students who are so happy and thankful to be in school!
Kitwe (Zambia): Satellite Program in Luongo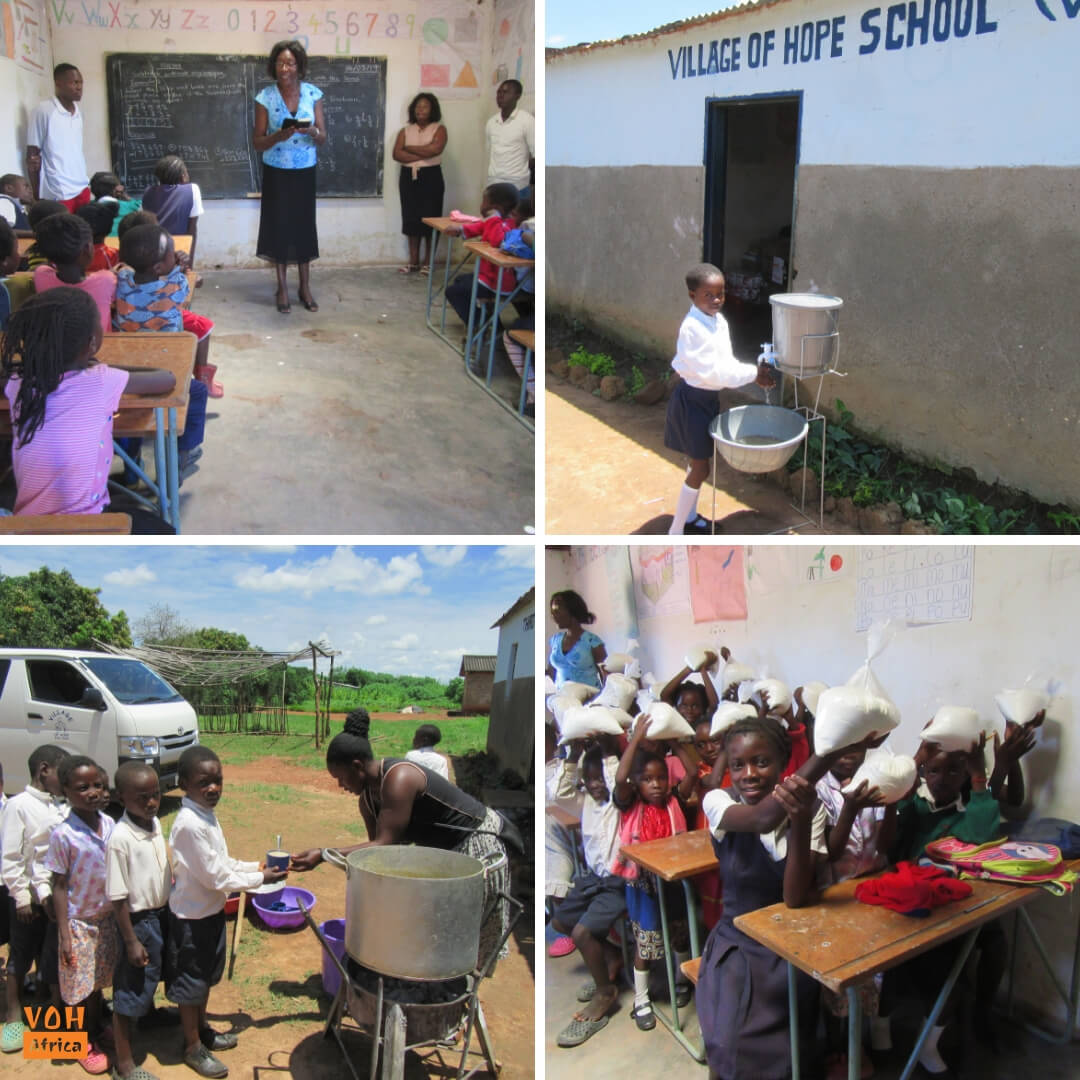 VOH Kitwe runs a satellite program in Luongo, a community about 45 minutes away from where VOH Kitwe is located. At the Luongo location, we provide education and a daily meal of HEPS (high energy protein supplement).
We have taught the children the importance of cleaning their hands before eating. This impoverished community is very thankful to receive these services free of charge for their children.
Recently. Everlyn, the Village Director and her team went for a visit and to share at their chapel. They also blessed the children with a donation of mealie meal that was received from Nkana Water and Sewerage Company.
The mealie meal was divided into small packs so that every child received a share of the blessing.
The children were excited to be blessed with this special visit and were thrilled to receive the extra food!
Maramvya (Burundi): Extra Lessons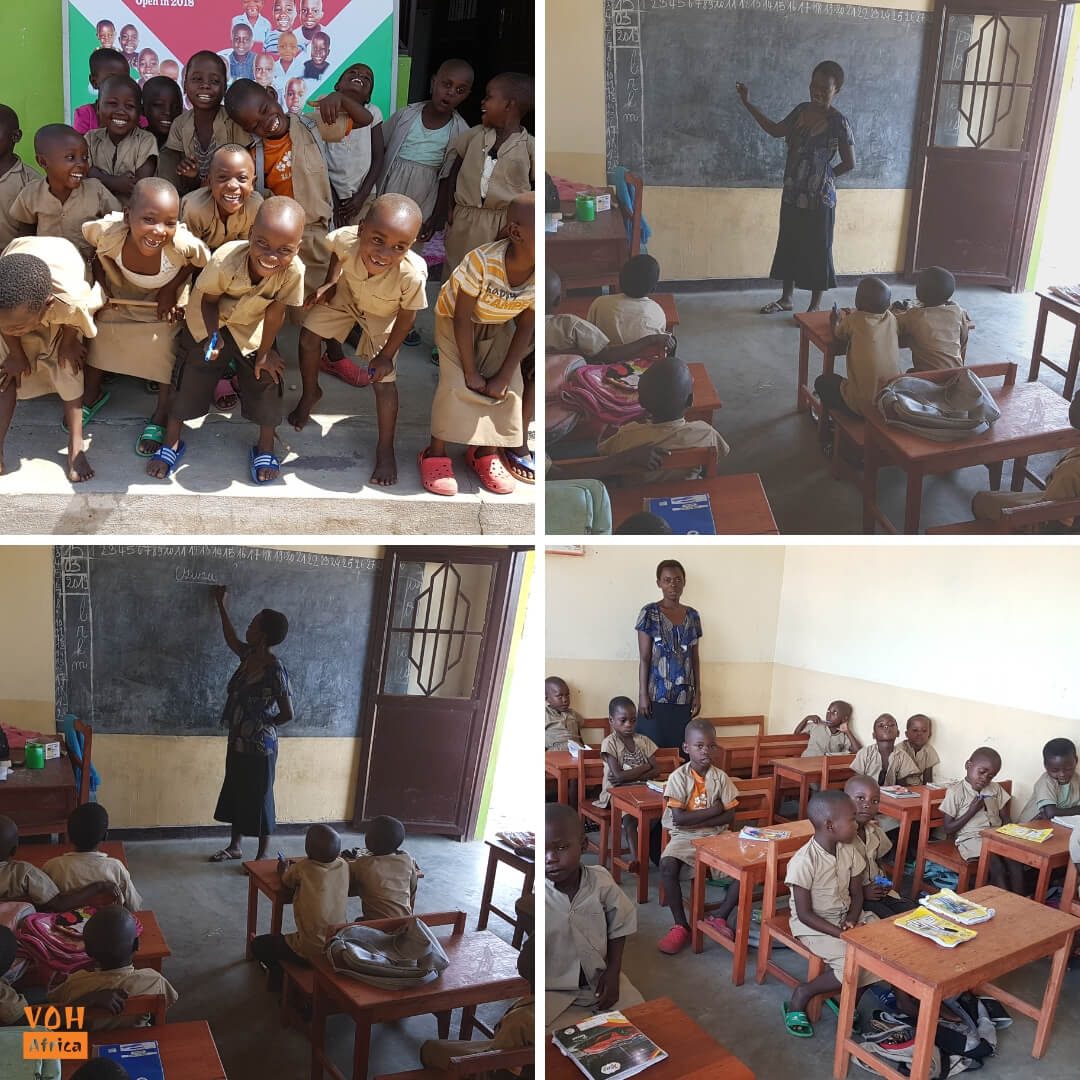 This week, VOH Maramvya started providing extra lessons during the afternoon hours for the children in primary school. These tutoring lessons are important because they improve the children's performance and enjoyment in their lessons.
We are very thankful that we were able to start this new program and all the children are very happy and thankful for this additional blessing!
Mongu (Zambia): Hope Church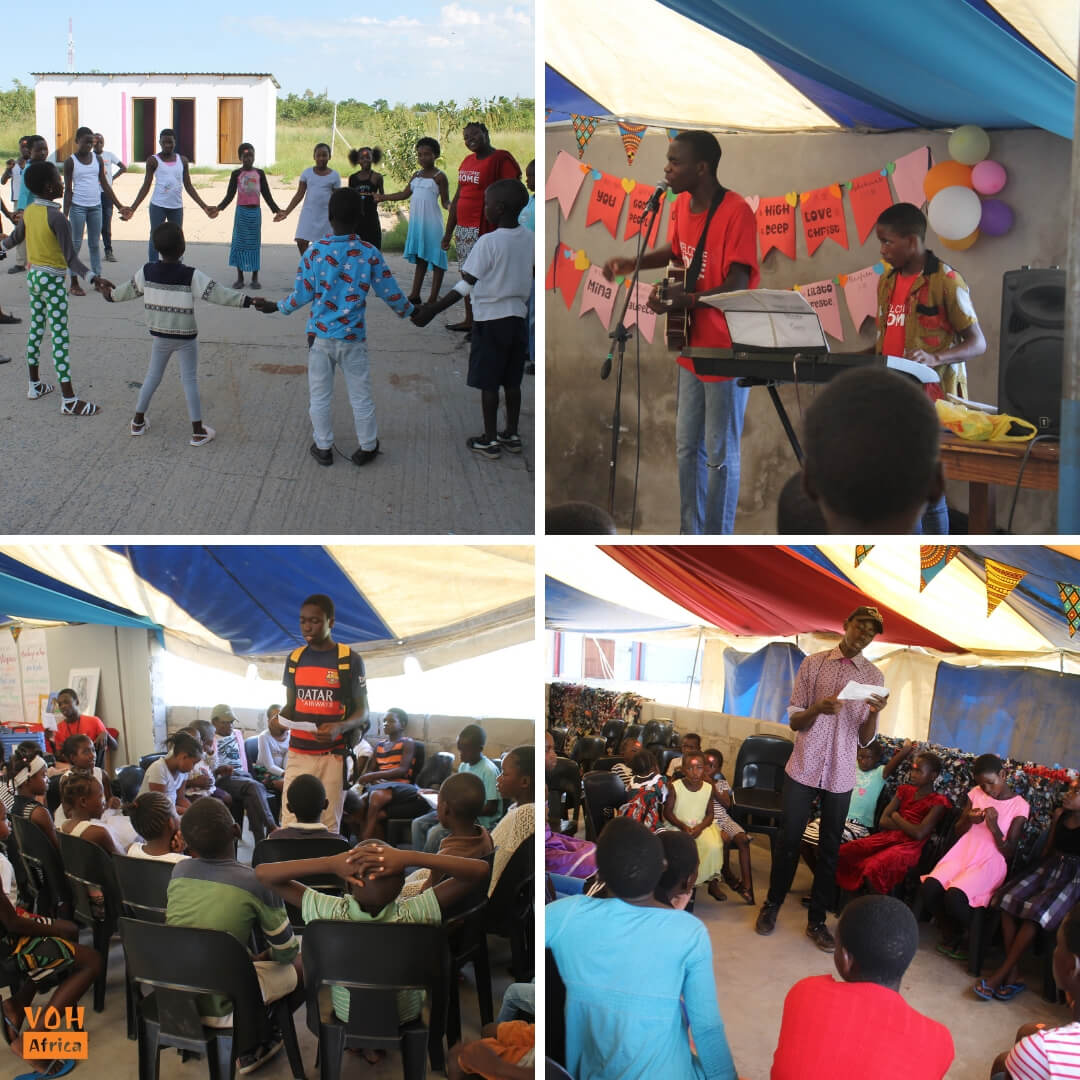 We are so proud of the students that we have at VOH Mongu! Many of our VOH students attend our Mongu partner church, called Hope Church, on Sundays for church service and Wednesday evenings for prayer meeting.
While we have many attending these services, there are also a lot of our students that volunteer in different areas, including our Kids Church!
While volunteering at Kids Church, students like John, Kelvin, Isaac, Chisengo, and Kahilu get to play with the children, lead small groups, and lead the praise and worship on Sundays.
We are so excited to see what God does in and through them because of their willingness and passion for His kingdom!
Mwanza (Tanzania): Visit from the Executive Director!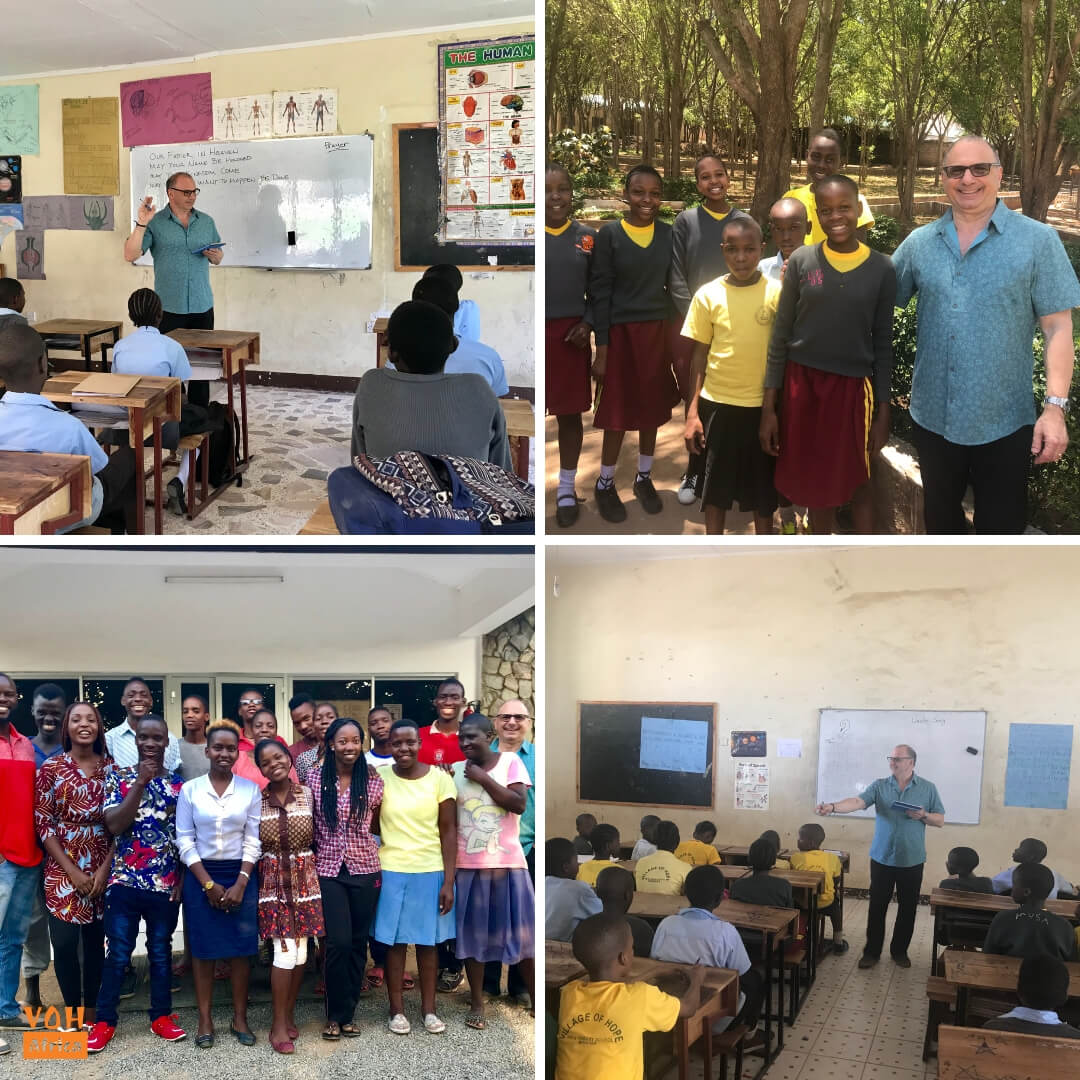 Recently, Uncle Serge (Executive Director of VOH Africa) came to visit us at VOH Mwanza. He had meetings with our director and Lead Team he also got to spend time with our grades 6 and 7 classes.
He shared about the Lord's Prayer with grade 7 and about 'Shema' (Deuteronomy 6:4) with grade 6. The kids really enjoyed these sessions and Uncle Serge was impressed by how sharp they were!
He also was able to meet and spend some time with our VOH Mwanza graduates who are now living out in the community. It was a wonderful time of sharing and connecting with former VOH kids to see what they're up to now and to continue to foster good relationships with each of them.
We're thankful for this visit and the impact we know it had at VOH Mwanza!
Zimbabwe: Awards!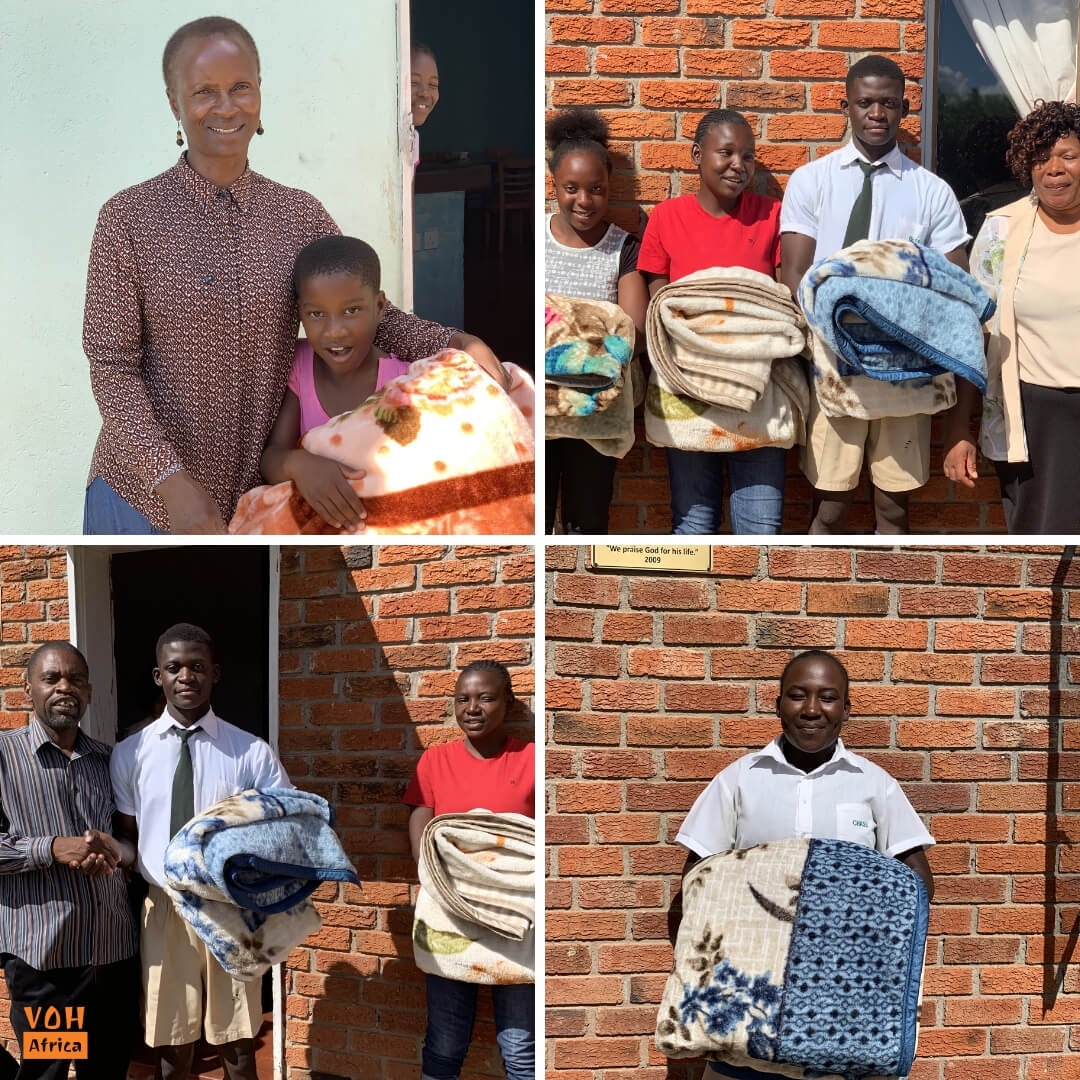 At VOH Zimbabwe we started a new initiative where we give our awards for sports, art, and other activities, rather than just academics.
It is important to encourage our children in the areas that they are gifted, even if they aren't academic. This past week, 10 children were each awarded a new blanket. We believe this will motivate our students to work hard and do their best in all areas of interest and gifting.
We plan to hold these award ceremonies once per term and we consider this another way to give hope and a brighter future to our children!
If you enjoyed these stories, please make a donation to help us continue bringing hope to children in need throughout Africa!
Photo of the Week: