Praise and Worship Event: this week at VOH Africa
Welcome to our weekly news roundup! Here we share stories from each of our Villages about our Programs, celebrations, children, and staff. If you'd like to receive these updates via email, please subscribe to our newsletter.
Mwanza: Praise and Worship Event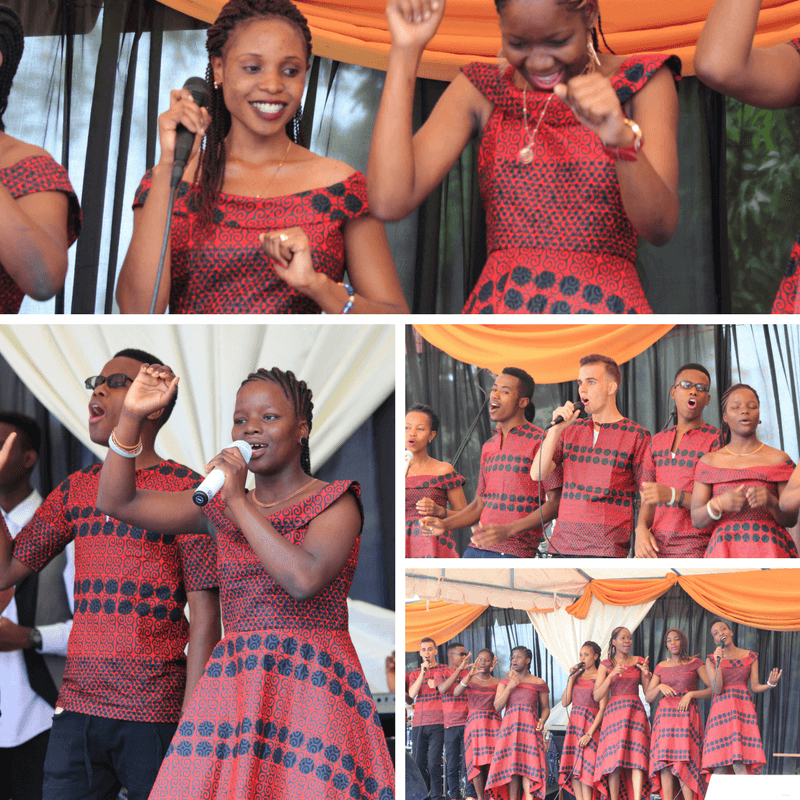 Recently several of our young people from VOH Mwanza had the opportunity to participate in a city-wide praise and worship event hosted by our partner church, Mwanza Pentecostal Church.
The youth who are part of the MPC worship team worked hard, practicing many hours for weeks leading up to the event.
In addition to the fact they sang and led worship beautifully, we know they have grown spiritually and developed more discipline through being a part of this special event.
For most, it was the first time to be part of such a large event; we are very proud of them!
Burundi: Helping Students Succeed!

One way we help our children succeed in school at VOH Burundi is by providing extra lessons for them, taught by our teachers every afternoon when their regular school classes end. Our teachers review with the students what they learnt at school, which really proves to enhance their knowledge.
Teachers also help the students with any questions related to homework they were given. Each grade has a teacher allocated to it so all of our children are well supported.
We are very encouraged to see how both children and teachers are committed to their extra lessons and how this is positively impacting the school's results.
Chongwe: After School Sports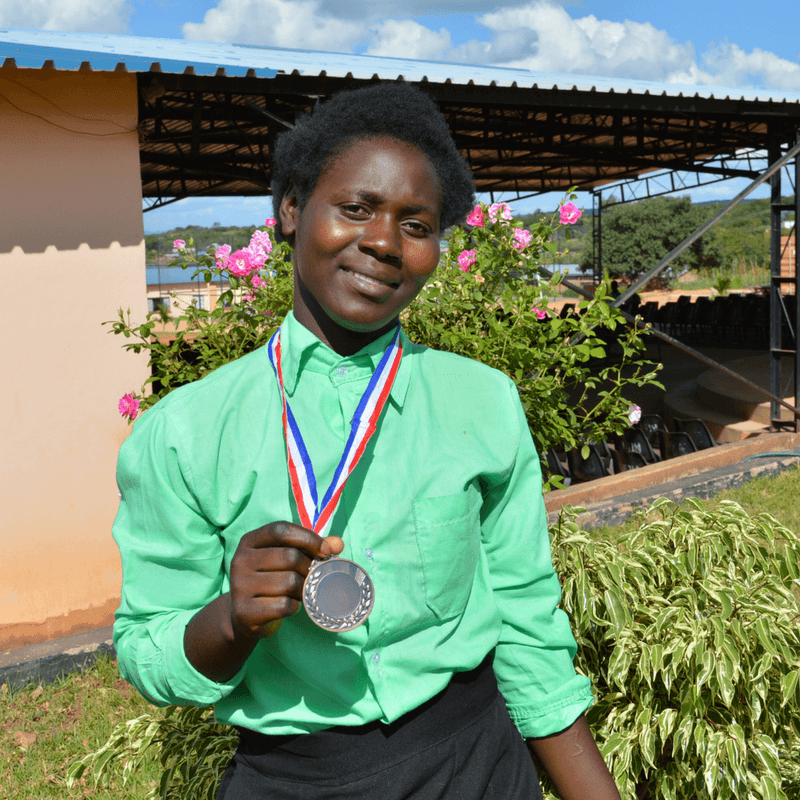 At VOH Chongwe we encourage our children to take part in extracurricular activities.
Our after-school sports program helps with this. Every Friday students take part in different sporting activities, including soccer, basketball, netball, and other fun games.
This past week our school team took part in a competition at the District level, which was organized by our District Education Board. Two of our children that took part in the competition were chosen to represent the District at the provincial competition level.
Mervis (pictured) and Pritchard were so excited to have been awarded medals on behalf VOH!
Kitwe: End of Term Exams

This week at VOH Kitwe our school is busy writing end of term exams. These tests are designed to cover all of the topics learnt during the term in each class to determine the student's strengths and weaknesses and ensure they are prepared to move on to new material in the next term.
We are very proud of how hard our students work and happy to report they were happy with their test results!
Malawi: Team Helps with Renovations

At VOH Malawi we were excited to welcome a team from Life Boat Church in Halifax, Canada. They sent a team of 7 volunteers who served with excellence during their time with us. Pastor Josh and the team worked tirelessly to paint the inside and outside of the church that VOH Malawi occupies.
At our main site, we have a very muddy footpath between our buildings and Team Life Boat poured us a beautiful concrete sidewalk from door to door. No longer will the children muddy their school shoes while attending class.
It looks absolutely marvellous! Thank you, Life Boat Church!
Zimbabwe: Lead Team Meetings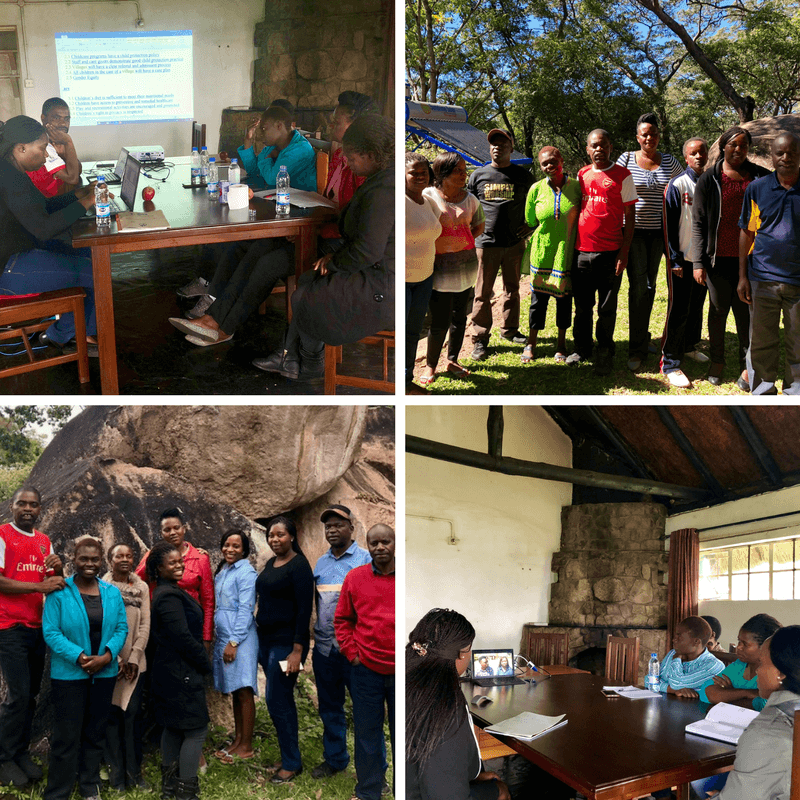 The VOH Zimbabwe Lead Team took time this past week to review our standards and policies and to brainstorm how we can effectively serve the children under our care with excellence.
It is important to keep the team updated on any developments that concern the care of our children. It was good to see that everyone was on board with the conversations and appreciated the efforts taken to ensure we are all working together and fully aware of the standards being followed.
These meetings are always a huge encouragement and go a long way to sustain our team spirit so together we continue to effectively carry out our responsibility of bringing hope to children in need.
Don't forget to follow us on social media for more stories and pictures: