Staff Appreciation: this week at VOH Africa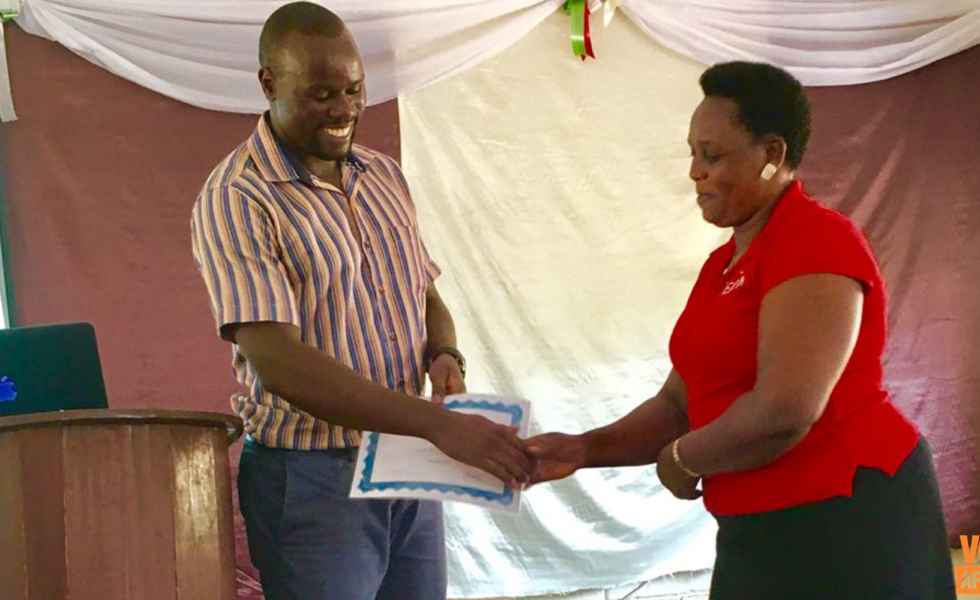 Here's what's happening this week at Villages of Hope-Africa…
*
Mwanza: Appreciating Staff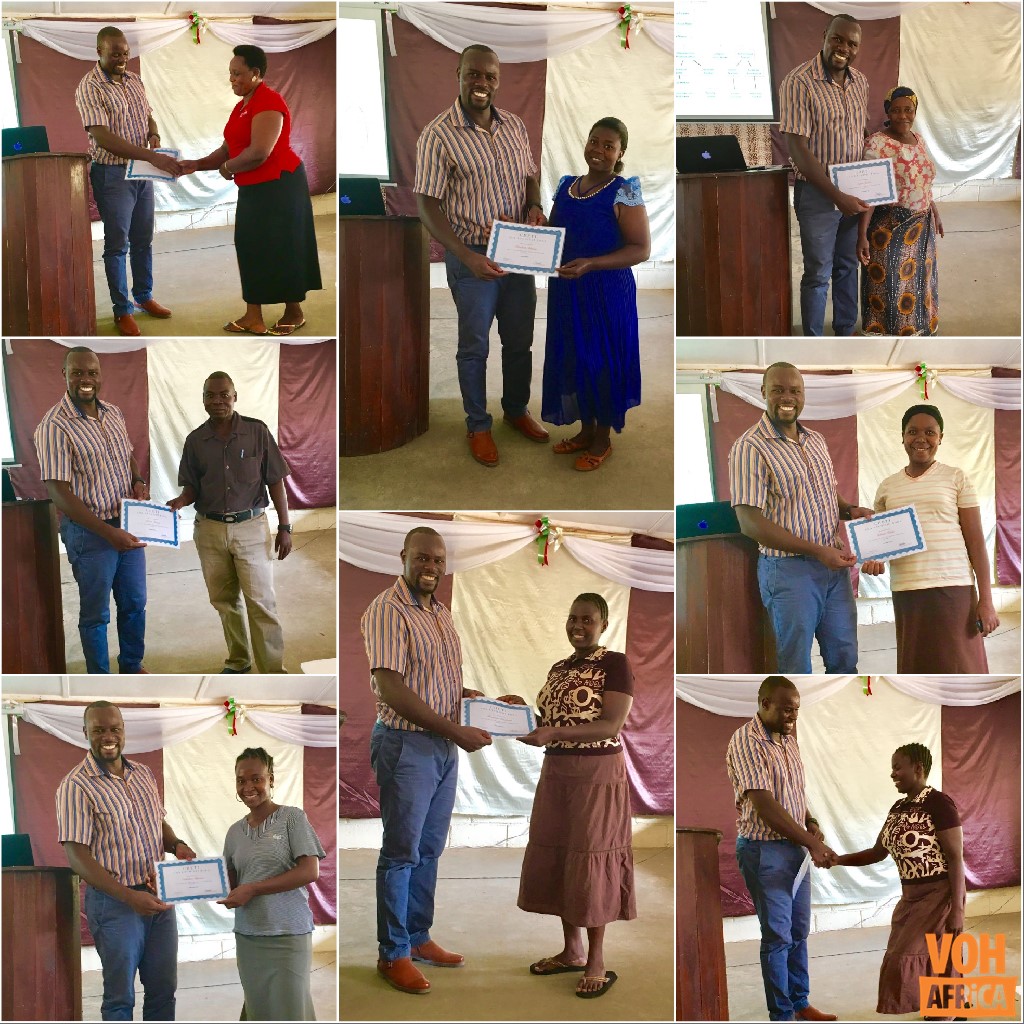 At VOH Mwanza it's important to us that we recognize and appreciate our loyal staff. At the beginning of this year, we had several staff members reach the 10-year mark! They each received a bonus and a certificate of appreciation during our first staff meeting of the year. We're so thankful for their faithful service and their love for all the children at VOH Mwanza.

---
Burundi: Team from Winnipeg Visits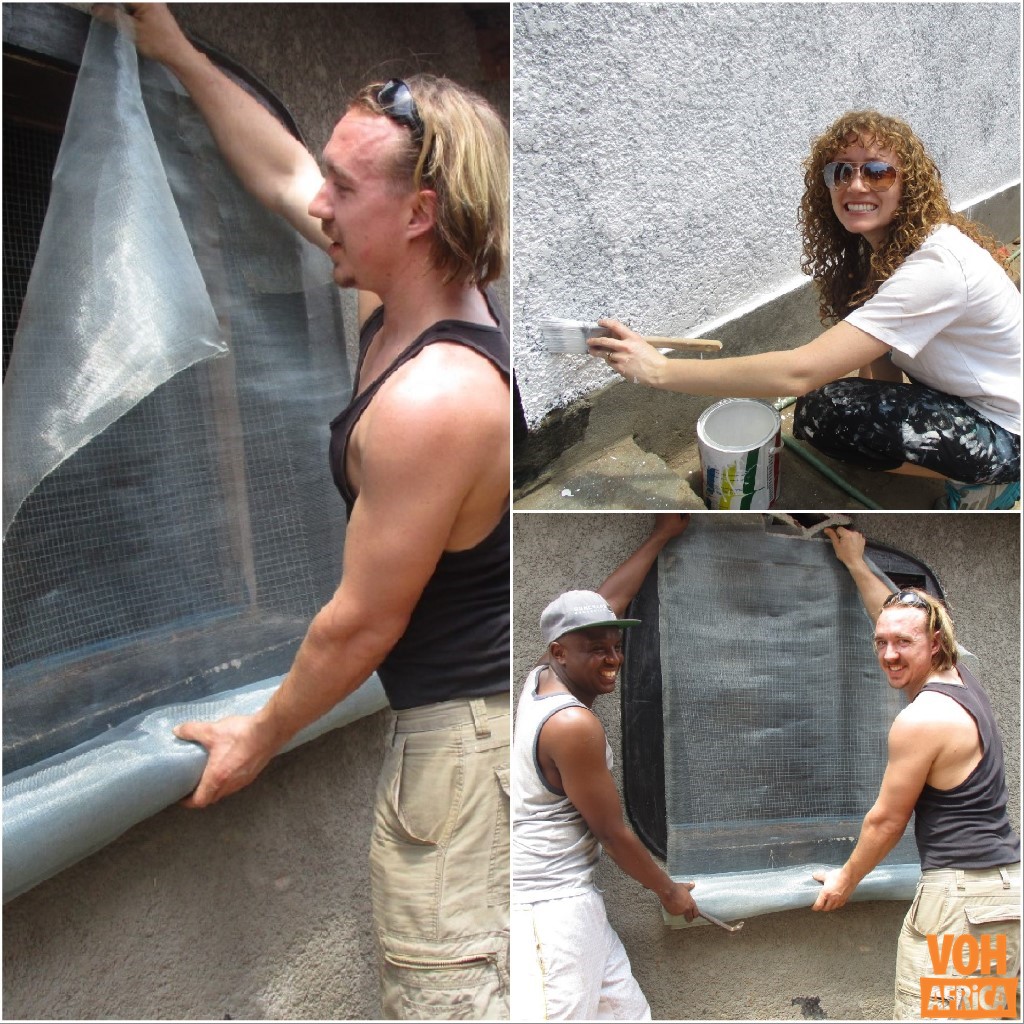 VOH Burundi is blessed to have a team from Cross Church in Winnipeg Canada visiting with us. They are busily working to repair and paint the children's homes at Bwiza Center. We are truly thankful to our visitors and we are all looking forward to the fresh new look!
---
Chongwe: New shoes!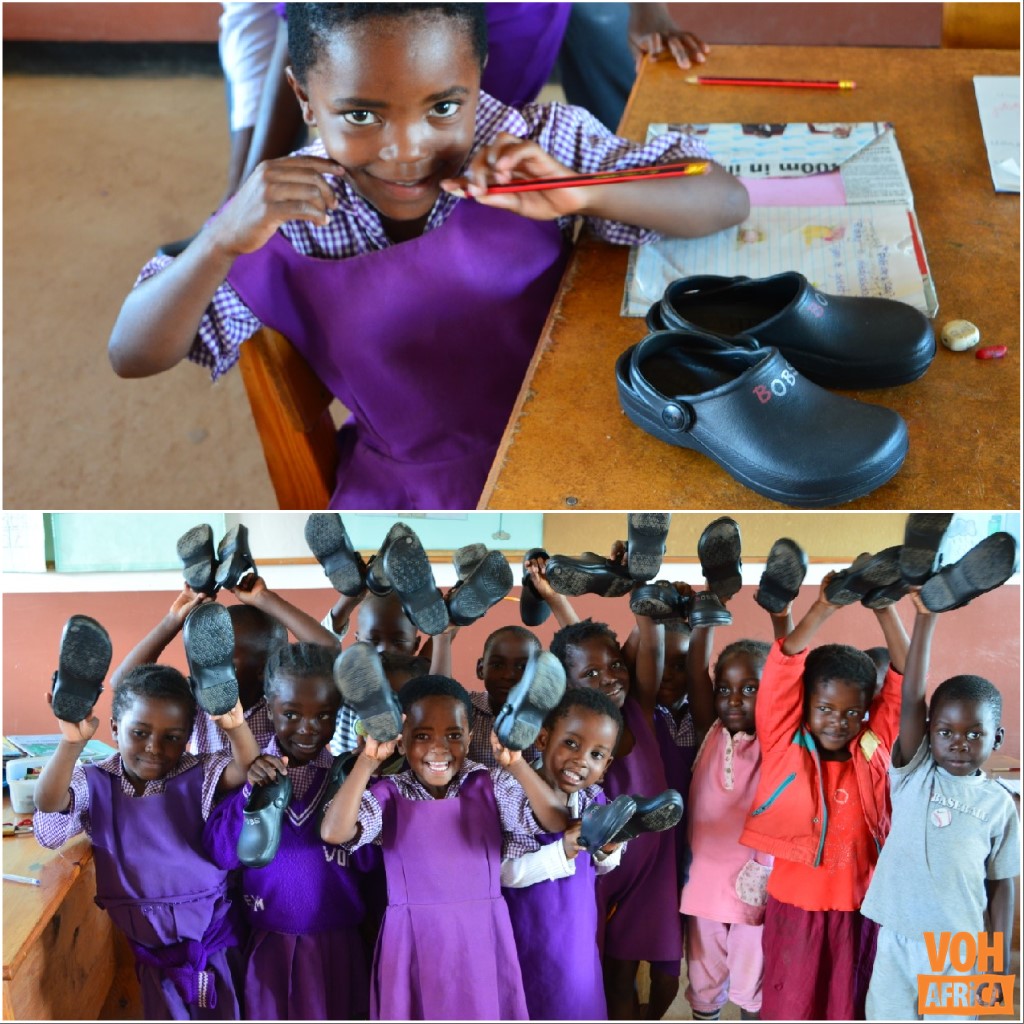 Last week VOH Chongwe was thankful to receive a donation of footwear from one of our local partners. They brought enough for each of our Preschool and Kindergarten children to receive a pair. The kids were so excited!
---
Kenya: Expanding to Grade 11!

At VOH Kenya we are continuing to expand our education program along with the ages of the children as they grow. This January, we started our first year of Grade 11 — Form 3 as we call it in Kenya.
These students are learning in our newly built high school classroom, with new teachers and brand new curriculum. We are so thankful for those who faithfully support the ministry of the VOH, making it possible for us to continue to provide for the children in our care!
---
Kitwe: Sharing Family Meals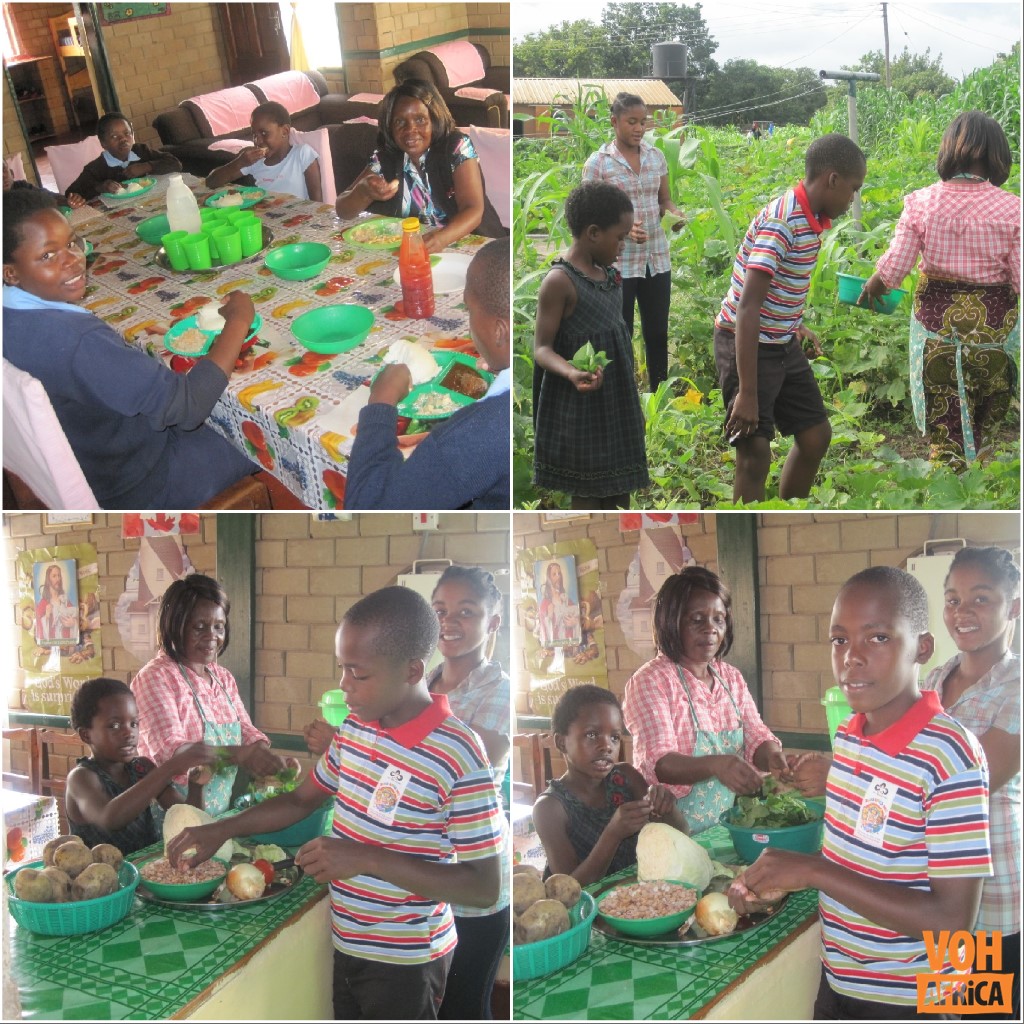 At VOH Kitwe our children are cared for in every area of life. For those living in our children's homes, having a meal with their housemother is one way that we let them know that they are loved. We have a family table in each home and the children sit with their mom and share their meals together. The children participate in growing the vegetables that they eat, which is very rewarding for them. They also participate in preparing the food as part of their life training. Both boys and girls are included in the meal preparation and other house chores.
---
Malawi: Evening of Games!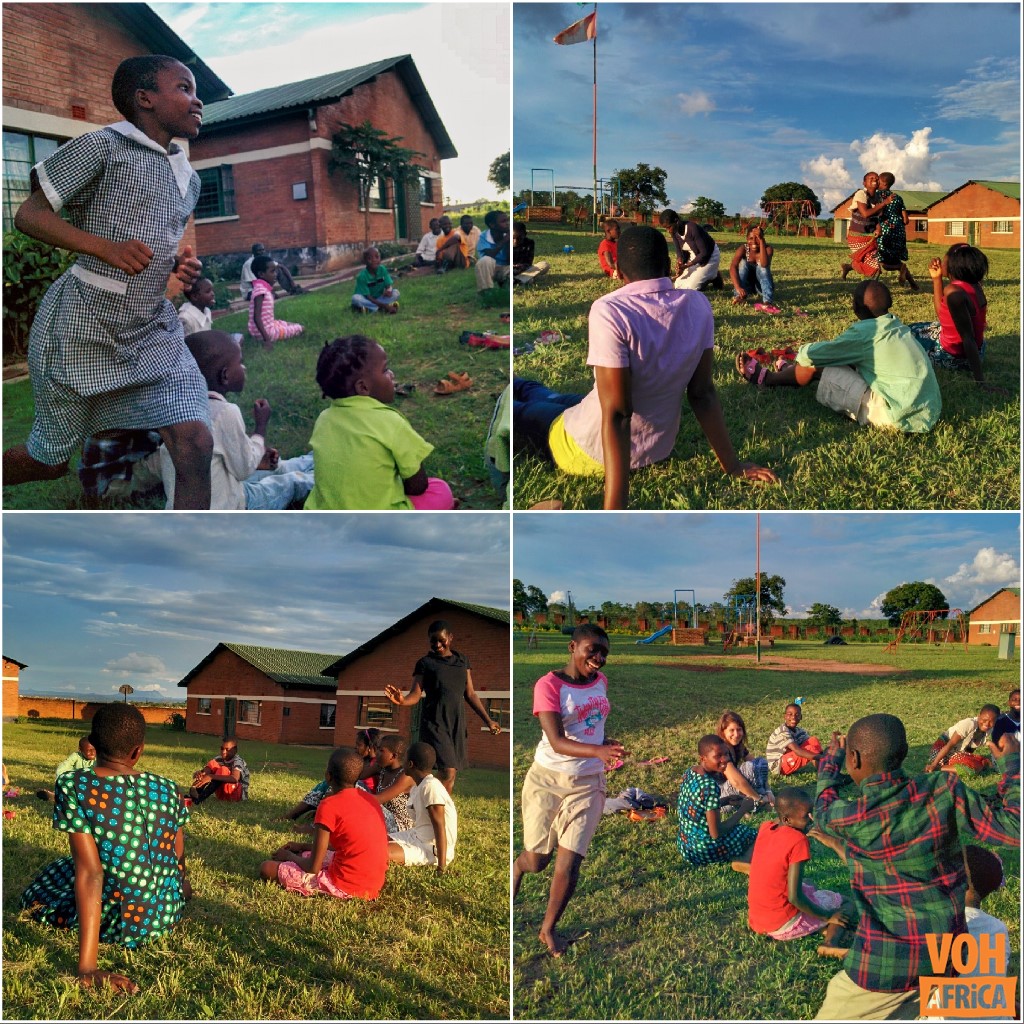 This week at VOH Malawi we gathered together one evening and played some games. "Duck Duck Goose" was a big hit with the children as they raced around the circle laughing the whole way. When we were finished with the game we all enjoyed having dinner together. It was a special treat for the kids to have visitors with us while we played and ate.
---
Mongu: Stationary Donation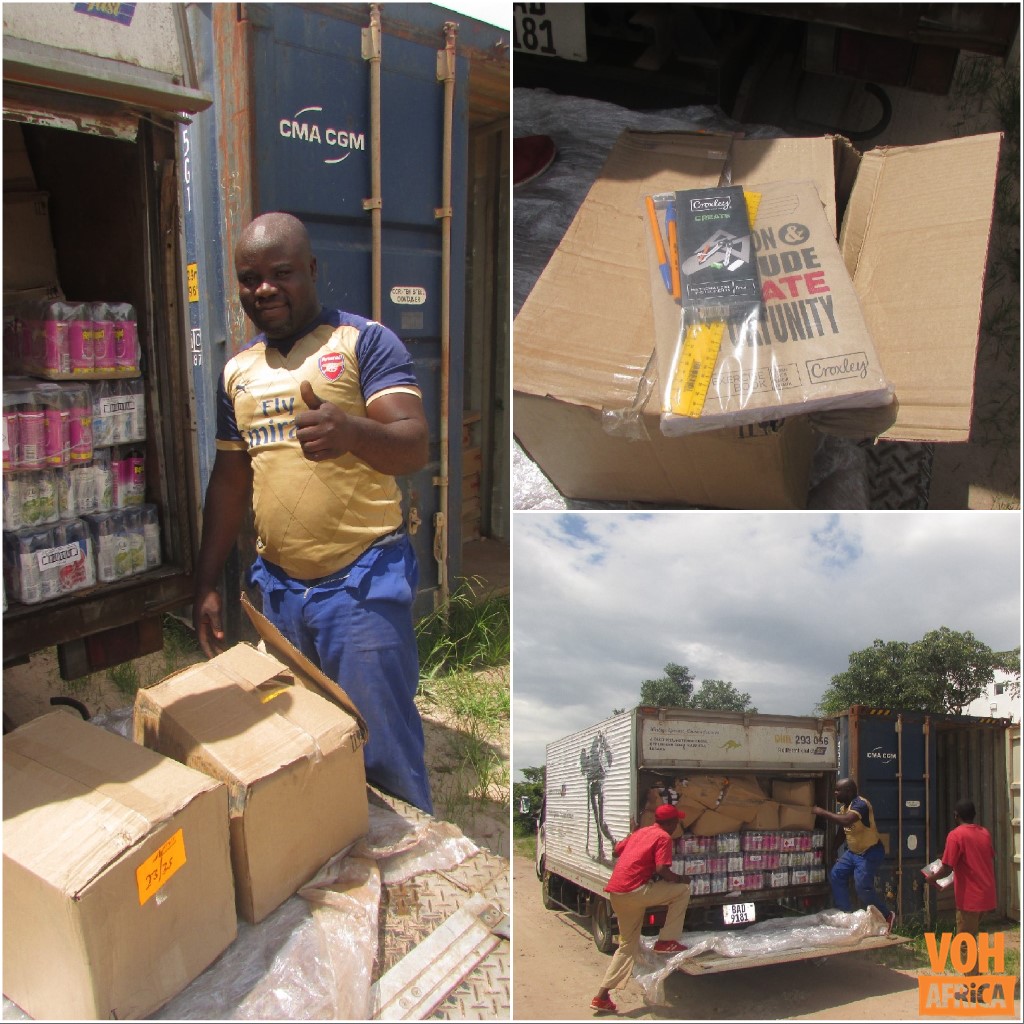 VOH Mongu was so blessed to receive boxes of stationery for all of the children in our school this week! The packs were sent all the way up from Church Alive in Johannesburg, South Africa. We will be handing out a pack to every child to ensure they have everything they need to flourish and succeed this school year.
Thank you so much to Church Alive for the amazing donation and to Net Logistics for providing transport all the way up from South Africa. We love seeing everyone work together to bless these amazing children!
---
Latest Blog: Where Are They Now? Komborerai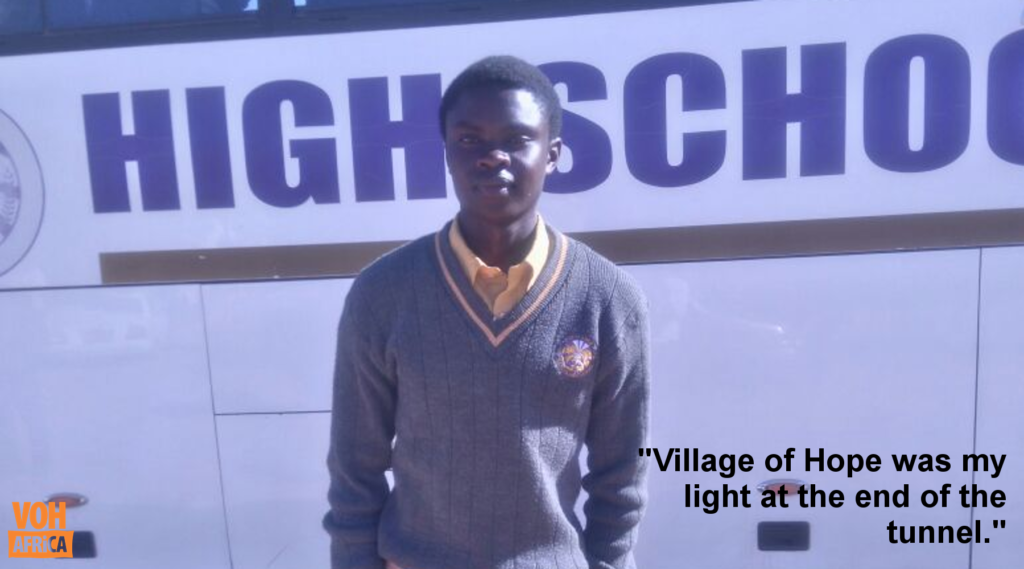 "VOH was my light at the end of the tunnel. I can say with conviction that VOH has helped me be where I am today and become the person I am today…" read more
---
Photo of the week:
---