Check out what's been going on this week at Villages of Hope-Africa...
Back to School!
Kenya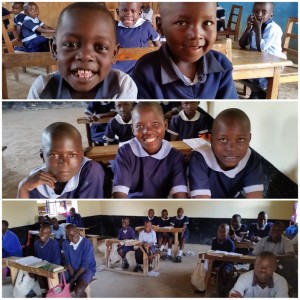 This week at VOH Kenya the children are returning back to school for Term 3 after a break for the month of August. They are excited and ready to return to their classes for more learning. From preschool to Form 1 (Grade 9), the children already work eagerly and diligently on their lessons. From outside the classrooms, happy voices and even some singing can be heard, with everyone happy to be back!
Malawi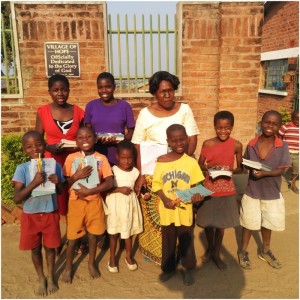 It's back to school at VOH Malawi! Here is Mama Flora returning home after taking her children shopping to buy all of their new school supplies. Everyone is excited to go back to school and start using their new purchases.
Mongu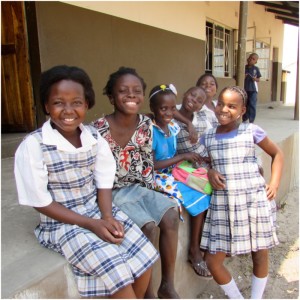 On Monday, school started back for the children at VOH Mongu after their month-long holiday! They were all so glad to be coming back with their friends and were happy to see their teachers again, too. Please continue to pray with us for the children and their teachers as they start the final school term for this school year.
---
It's a Girl!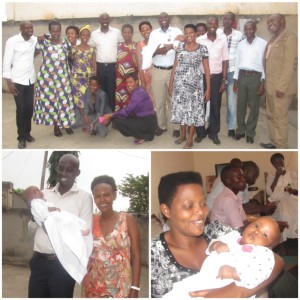 VOH Burundi celebrates with Jean, one of our staff members, and his wife Nadine who are blessed with a new baby girl! All of the staff went to the home of the new parents to congratulate them and to celebrate.
Sharing these times together is so important to us, as they allow us to connect socially and to build stronger relationships with one another. We had a wonderful time celebrating together with Jean and his family!
---
Executive Director Visits VOH Chongwe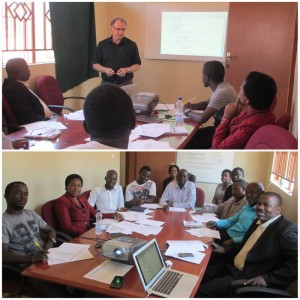 VOH Chongwe management was blessed to have the Executive Director, Uncle Serge, with us giving insight and guidance to our team as we have been busy working on our 2020 Vision for the Village. The Village Director, the Local Board Chairperson, and the Lead Team were excited as we all contributed ideas about what will be best for the children, and how we can take those plans and move from vision into action!
---
Kelvin Finds a Home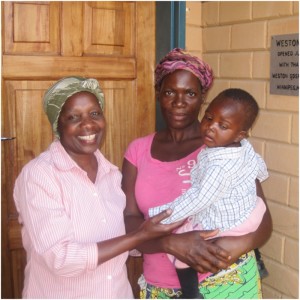 At VOH Kitwe we meet many parents who tell us they don't know what would happen to their children if they were to pass away. Today we would like to introduce you to 22-month-old Kelvin who lost his mother one month ago. She was a widow and the sole breadwinner for their home. The only family member who could possibly take care of Kelvin is also a widow with 5 children to support.
Some nearby neighbors, who happened to know about VOH, gave Kelvin's cousin advice for getting Kelvin registered in one of our children's homes. This week Kelvin was brought to live with housemother Esther and join the Village of Hope family. Kelvin will be just fine, and will find comfort, love, and hope for his future life here at VOH.
---
 Meet Monde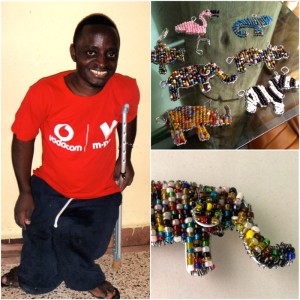 Monda is one of our young adults at VOH Mwanza. He is disabled and walks with a crutch however he is very creative and very good with his hands. He is learning how to make various items of jewelry as well as other things like key chains. He makes them with beads and wire and he is a very quick learner.
Monda has taught himself how to make most of these things just by looking at pictures. We are working to find more places locally to sell his products and help him to be self-supporting. We also plan to have him teach some of the other children how to make these items. We know God has great plans for Monda and his creativity and positive attitude inspires everyone who meets him.
---
 Latest Blog "Director's Blog: VOH Annual Leadership Conference"
Most importantly we discussed how to remain relevant in the area of caring for orphans and vulnerable children… [read more]

---
Photo of the Week:
We are #BringingHope to children in need, so…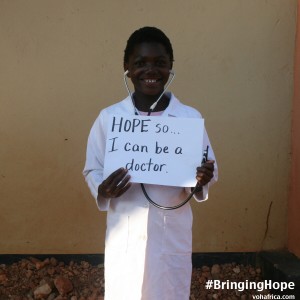 ---
Share this post:
[Tweet "Back to School: This week at Villages of Hope #vohafrica"]
Receive these updates along with our monthly newsletter via email by subscribing  HERE
________________________
Stay Connected with us!