Check out what's been going on this week at Villages of Hope-Africa...
Assisted Learning at VOH Kitwe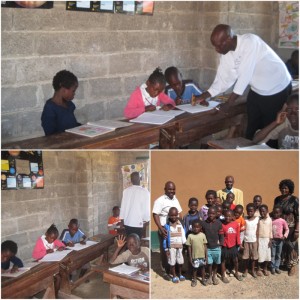 VOH Kitwe is excited to launch the Spark program, which facilitates education for children who were not able to be in school at the normal school going ages of 5 or 6.
Spark is a three-year program that prepares older children to write their grade 7 government exams. Once the children catch up with other children their age, it is much easier for them to continue on into grade 8 and do well.
We are privileged to have this opportunity to give these children a brighter future, with hope for a better tomorrow where they will be able to support themselves thanks to the education that they receive at VOH.
---
Guard Training at VOH Chongwe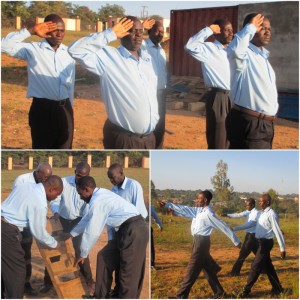 At VOH Chongwe we are thankful that we have enjoyed peace and tranquility right from the day the first child arrived at the Village.
In as much as we appreciate this great blessing, we have still decided it is important to be proactive by introducing a program that gives additional training to our security guards. They are being trained to keep fit and to be vigilant and alert at all times.
The guards are enjoying the program led by one of the guards who was formerly part of the Zambian Military. His skills and experience are a huge asset at the Village. His most recent lesion explained how to react in case of an intrusion.
---
Farewell, Dawn!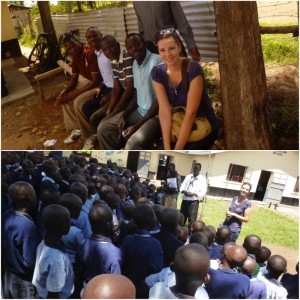 Last week, VOH Kenya said goodbye to PAOC Global Worker Dawn Ellwyn. Dawn came in June 2013 and took the position of Administrative Assistant working very closely with Director John & Administrator Jane Okello.Dawn managed the ChildCare Plus sponsorship program and prepared Child Care Plans for every child at the Village. These plans give us great insight into the background of each child and also how best to care for them and plan for their futures.
Dawn also raised funds and oversaw the building and completion of a new library. She has been a huge blessing to everyone at the Village and she will be dearly missed!
---
Providing Food to Malawi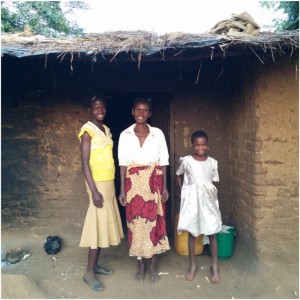 Meet Bridget and Dorica, two orphaned sisters living with their grandmother. Recently, a generous food donation was given to VOH Malawi by the office of the Vice President. Bridget and Dorica received beans, rice and porridge during a time when food is hard to find. Look at their smiling faces and see what a difference Village of Hope is making in their lives!
---
Playtime at VOH Mongu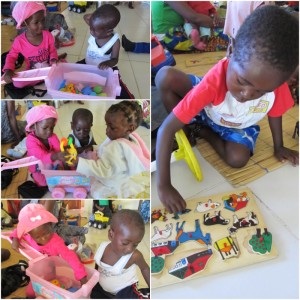 It is always such a joy to see the children in VOH Mongu's Save A Life Feeding Program growing and learning new skills. Many of the children often come in too sick or weak to play, but after some time on the program they begin to gain strength and confidence in their abilities.
It was great to capture the delight as the children enjoyed their playtime and shared the toys with each other, smiling and discovering the different things they could do. We love seeing the children grow and want to thank everyone who has donated toys that bring such great joy.
---
Rain for VOH Mwanza!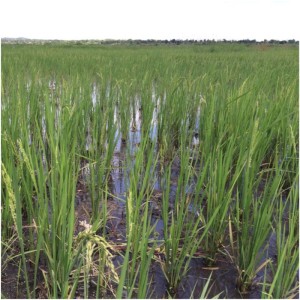 VOH Mwanza is very thankful for the rain we've had lately! When we first planted our rice crop at the farm, there was no rain and we started praying for rain since you need a lot of water for rice to do well. The rains came just in time and continued well and we are happy to see our rice crop growing.
We expect a good harvest in a couple of months time, which will hopefully give VOH Mwanza a good supply of rice for several months after that. God is good!
---
Hanover Visits VOH Zimbabwe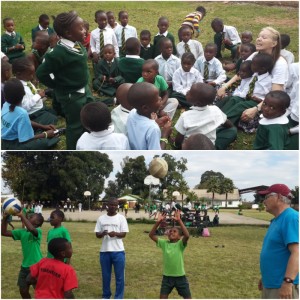 VOH Zimbabwe is very happy to have the Mission Zimbabwe team from Hanover, Ontario with us again. They are busy with a lot of things around the Village and everyone is happy to see them back with us once more.
On May 23rd we will be hosting a volleyball tournament called, "Champions of Hope", and the Mission Zimbabwe team leaders have been training our players. We are expecting great results and we know for sure that everyone is having a lot of fun getting ready for the big tournament!
---
 Latest Blog "Video: The VOH Kitwe Choir"
This week we wanted to share something from the VOH Kitwe Choir. Enjoy! [watch here]
---
Photo of the Week:
#BringingHope to the futures of boys and girls!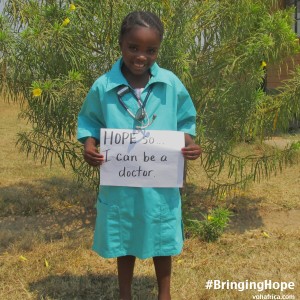 ---
Share this post:
[Tweet "Assisted Learning at VOH Kitwe: This week at Villages of Hope #vohafrica"]
Receive these updates along with our monthly newsletter via email by subscribing  HERE
________________________
Stay Connected with us!