The History of Villages of Hope Africa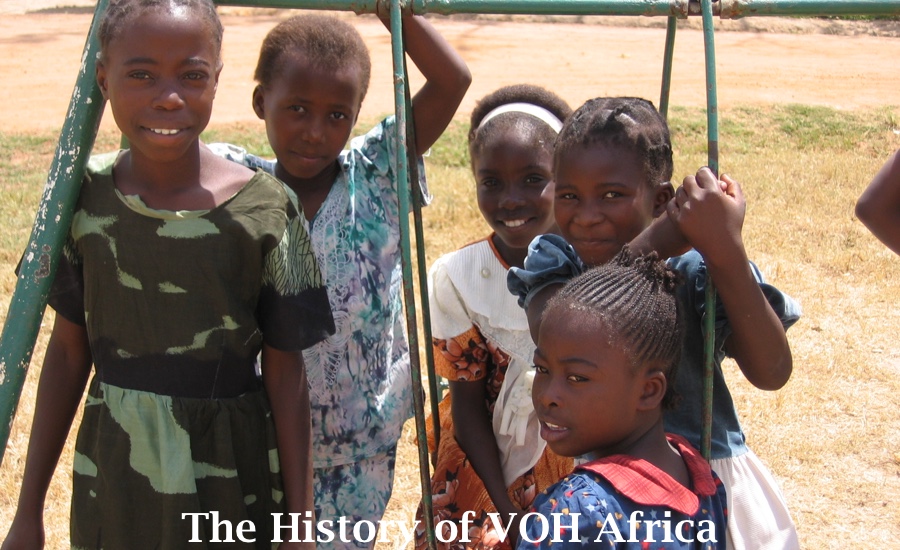 VOH Africa Directors, Sergio and Nancy Bersaglio, celebrate 15 years with PAOC missions this month. In honour of this, we decided it would be fitting to share the history of Villages of Hope as an organization, especially for those of you who may not know much about us. We are so excited to see how far VOH Africa has come, and we are looking forward to another 15 years! 
*
The History of VOH Africa
The first Village of Hope in Kitwe, Zambia was opened in 1999, as a response to the HIV/Aids pandemic that left many children orphaned and vulnerable.
It is located next to Racecourse, a large shanty compound teeming with children. The site began with free education for children of the nearby community who had no other access to education, and a children's home to provide care for orphans.
Over the years, VOH Kitwe grew from one orphan home and a single classroom into a fully functional care facility for children in need in Zambia.
With the success of Kitwe, national and international support for its approach was received. With the growing need for similar Children's Villages in other sub-Saharan countries, the work expanded from Zambia to Zimbabwe, Malawi, Kenya, Burundi and
Tanzania.
Branching out to multiple villages created a need for an umbrella organization under which they would all fall. Thus, in 2004, the Villages of Hope – Africa Society was formed. This organizational union ensures that quality child care standards are established and met at each Village location. It also helps each Villages acquire essential financial and human resources, and it facilitates working partnerships between all VOH locations and their surrounding communities.
A brief timeline:
In 2001 Villages of Hope acquired land in both Malawi and Zimbabwe. Both of these Villages are now caring for children and are in the process of developing and expanding their own child care programs.
In 2007 Villages of Hope acquired a second location in Zambia. The site is located in the Chongwe district, which is 30km outside of the capital city Lusaka.
In 2008 Villages of Hope expanded once again, this time to Kisumu, Kenya.Village of Hope Kenya includes a community school, feeding program, clinic, and children's homes.
In 2010 Village of Hope developed a third Village in Zambia. VOH Mongu is located 600 km west of Lusaka.
In 2010, Village of Hope expanded into the city of Bujumbura, Burundi.
In 2013, Village of Hope expanded into Mwanza, Tanzania. Formerly known as Starehe Children's Home Society, this village joined the VOH family and is now called Village of Hope Mwanza.
*
Thank you for all of your support over the years–we couldn't do it without you! 
Share this post: