Nutrition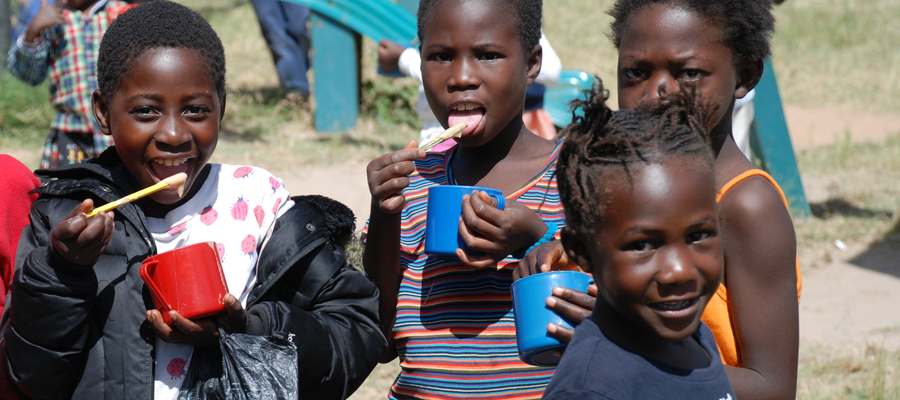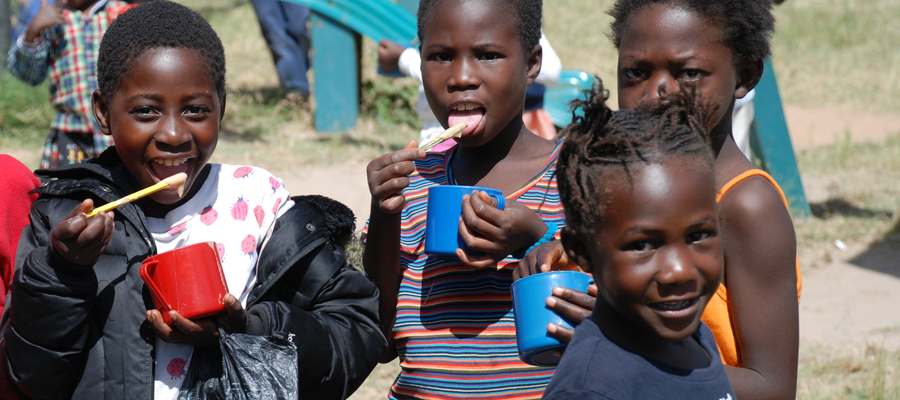 Nutrition:
UNICEF states that "In HIV/AIDS affected households lacking community support, food consumption can drop by more than 40 percent, putting children at higher risk of malnutrition and stunting".
Villages of Hope Africa provides nutrition every day to over 3000 orphaned and vulnerable children through our school programs. Eighty-five percent (85%) of these children come from communities surrounding a Village of Hope location, with the remaining 15% living at a Village of Hope.
By providing either H.E.P.S. (High Energy Protein Supplement) porridge or a comparable nutritious meal, the care givers of these children have the peace of mind knowing that their child is receiving their daily nutritional requirements.
A UNICEF study in Zimbabwe revealed that the proportion of children from households with serious food deficits dropping out of school, related directly to whether or not they were part of a school feeding program during the preceding school year. UNICEF determined that "School feeding programs keep vulnerable children in school".
Through our nutrition program we are able to not only provide children with the nutrition they need, but also prevent malnutrition from inhibiting their education.
How you can help us provide Nutrition:
Feeding Program $30 per child per year
CLICK HERE TO DONATE (donations can be made online or via cheque)