Upcoming Events
Subscribe to our email newsletter so you can be the first to know about any future events!  Scroll down to view all upcoming events along with their dates and locations. Proceeds from each event go to support our work at Villages of Hope.
If you have questions about upcoming events, please contact us.
---
Evenings of Hope 2018
We are excited to announce the dates and locations of Evenings of Hope 2018!
We are looking forward to a great time together with testimonies from Fatuma, who lived in the first children's home at VOH Kitwe, Mwaka (currently living at VOH Chongwe), Shaline Mwenya (Director of VOH Chongwe), and Everlyn Chitente (Director of VOH Kitwe).
The evenings will take place:
All events start at 6:30 pm and tickets are $30 (dinner included)
Mark your calendars now for an Evening close to you! Tickets are available via Eventbrite by clicking the "Get Tickets" button below.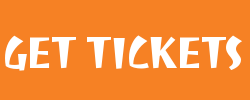 ---
Missionsfest 2019
We will once again be attending Missionsfest Vancouver in 2019. More details to come!