Upcoming Events
Subscribe to our email newsletter so you can be the first to know about any future events!
Scroll down to view all upcoming events along with their dates and locations.
If you have questions about upcoming events, please contact us.
---
Evenings of Hope 2019
We are excited to announce the dates and locations of our Evenings of Hope 2019 tour! Join us for our 2019 Evenings of Hope tour! We will be in Kelowna, Winnipeg, Ladner, Ottawa, Newmarket, Vancouver, Langley, and Comox from September 27 – November 1st. Come and enjoy dinner, fellowship, and testimonies from VOH alumni!
Tickets are $30 and include dinner.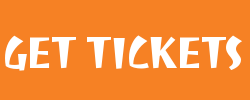 Dates & Locations:
Emmanuel Church, West Kelowna: Friday, Sept. 27
Cross Church, Winnipeg: Friday, Oct 4
Lighthouse Church, Ladner: Saturday, Oct 5
Bethel Pentecostal, Ottawa: Friday, Oct 11
Cedarview Community Church, Newmarket: Saturday, Oct 19
Broadway Church, Vancouver: Friday, Oct 25
Christian Life Assembly, Langley: Saturday, Oct 26
Comox Pentecostal, Comox: Friday, Nov 1
---
Missionsfest 2020
We will see you at Missionsfest Vancouver and Missionsfest Winnipeg in 2020!