This week we met a new local partner, said goodbye to our graduates, and learned some traditional games!
VOH Africa: Give Hope Packs for Giving Tuesday!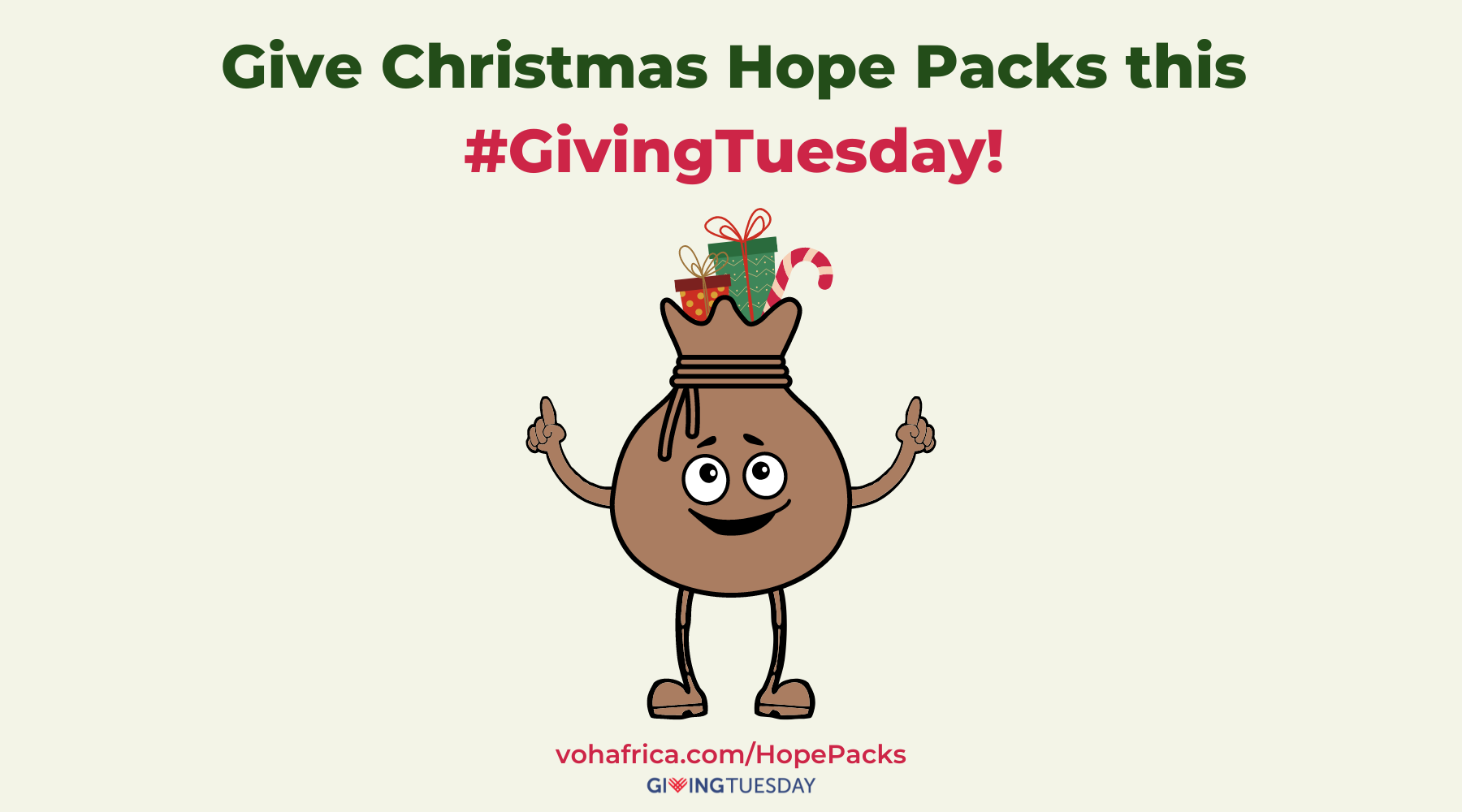 Tuesday, November 29, is #GivingTuesday – a global day of giving following Black Friday and the American Thanksgiving weekend.
This year for Giving Tuesday, we are raising money for Christmas Hope Packs. These packs contain toys, candy, and other items for the VOH children and will be distributed over the holiday season.
Give a Christmas Hope Pack today for only $25 and put a big smile on the face of a VOH child!
VOH Bulale (Tanzania) Update: Meet Isack!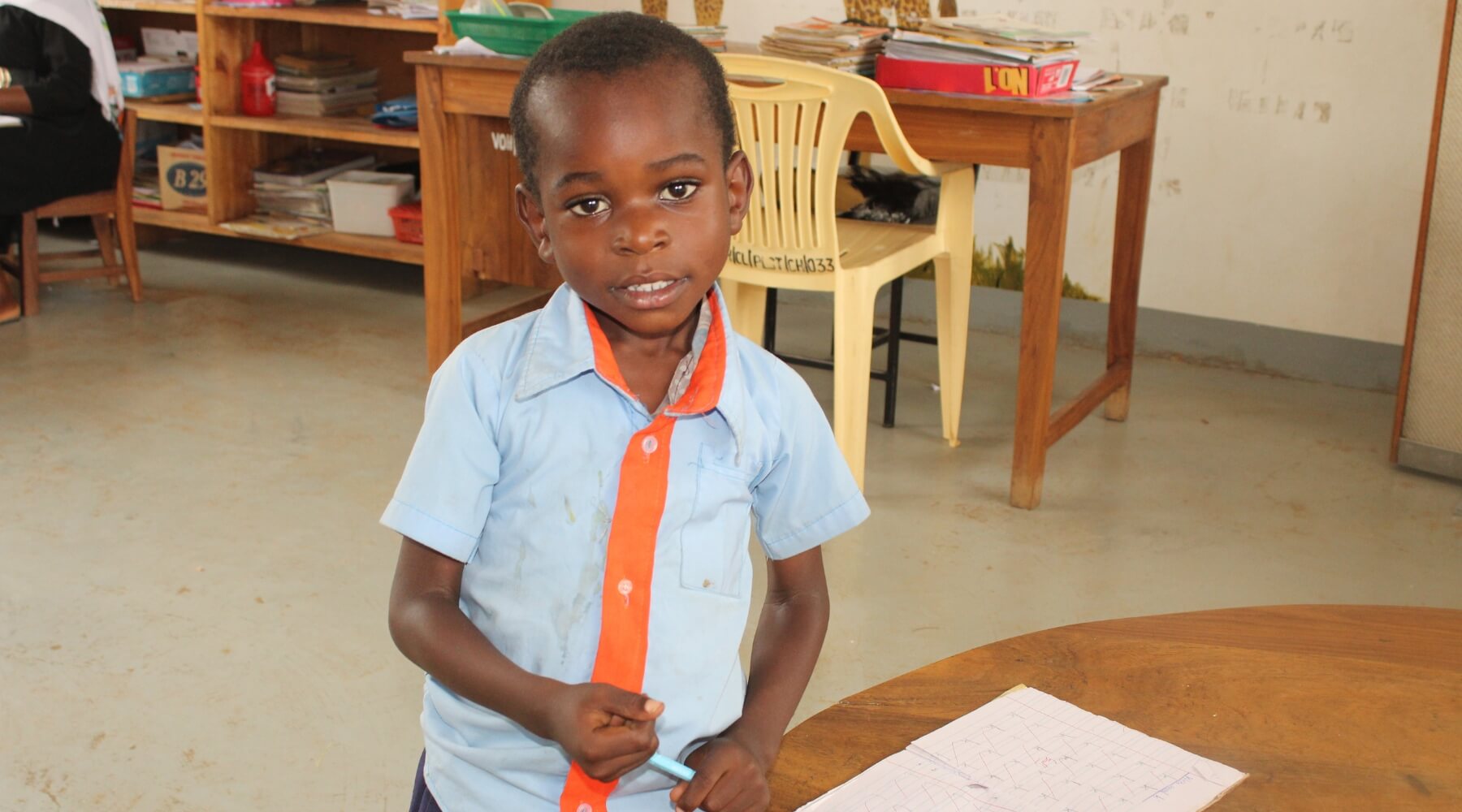 VOH Bulale would like you to meet Isack. Isack is four years old and lives in the community of Bulale with his mother and two siblings.
Sadly, Isack's father, a member of our staff, passed away a year ago. His mother works hard in her small business to meet her family's basic needs. She has told us what a relief it is that VOH has removed the burden of the cost of educating Isack. She is also thankful that we care for his nutritional and medical needs.
Isack joined VOH Bulale's preschool class in January of this year, and his academic performance has been excellent!
In addition to showing signs of being very strong academically, he is also a young boy with excellent football skills.
It is wonderful having Isack as part of our VOH family!
VOH Chongwe (Zambia) Update: New Local Partner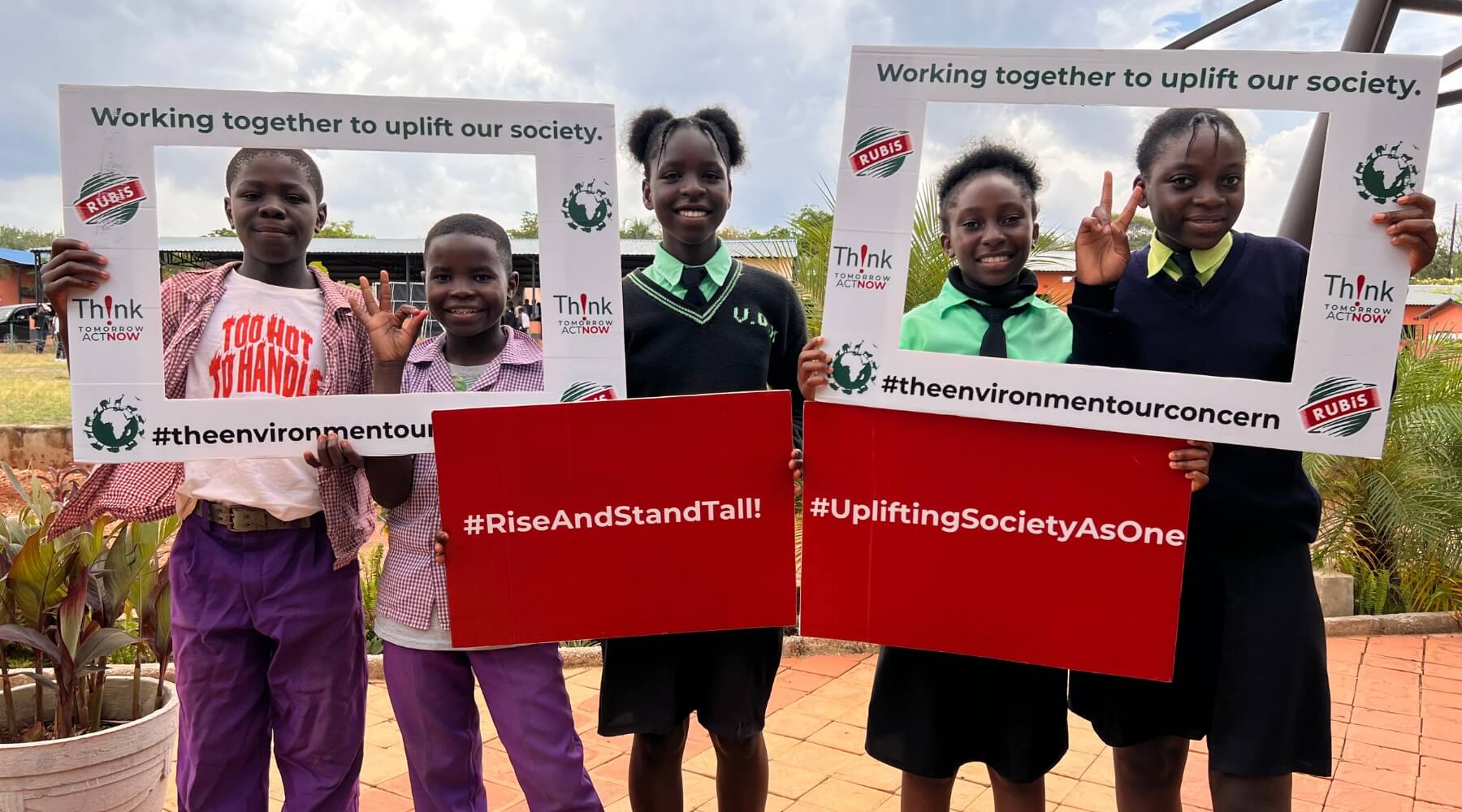 This week, VOH Chongwe is happy to announce our newest local partner: Rubis Filling Station Zambia.
Rubis just opened a new filling station here in Chongwe. Through their social corporate responsibility program, they identified VOH Chongwe and asked if they could come and familiarize themselves with our centre. We were thrilled and happily granted their request!
When they visited, they told us they were impressed with the work we are doing, the level of care and the quality of education given to children.
Later, they returned with sanitary products, toothpaste, toothbrushes, cups, caps, books, drinking bottles, and soccer balls for our school! The children were so happy they couldn't hide their joy!
Rubis promised to continue supporting our work. We are so thankful to the group from Rubis for coming on board to help us put a smile on our children's faces.
VOH Kitwe (Zambia) Update: Martin Wins Best Student Award!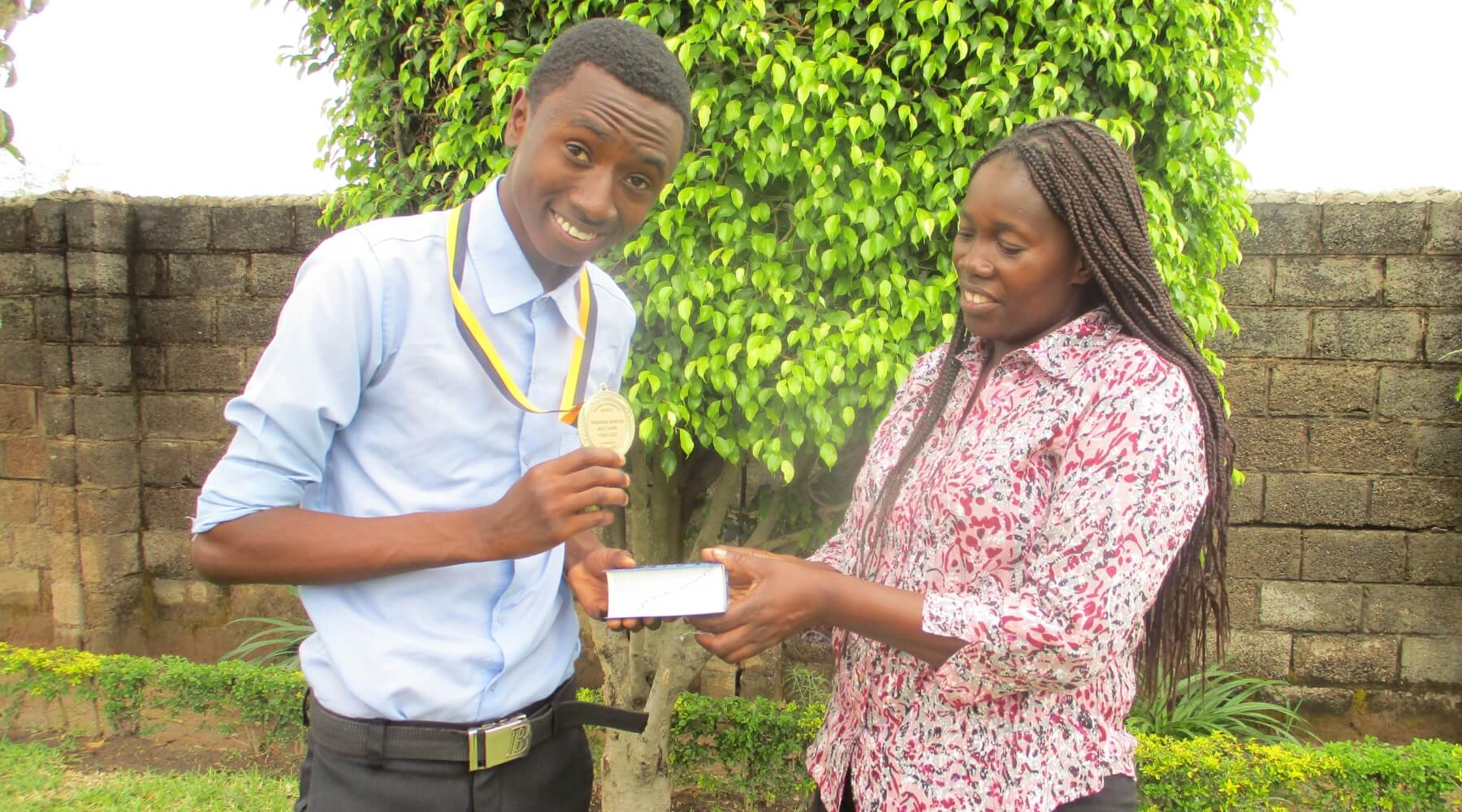 VOH Kitwe would like to share Martin's story. Martin is one of our students. He came to VOH Kitwe in preschool and is now in grade 11!
Recently, Eskyarts, one of our local businesses, selected some schools in Kitwe to receive awards. Our school was one of the ones selected, and Martin received the "best student of 2022′ award! This award recognizes outstanding individual achievements based on clearly defined criteria, which include academic performance, personal reflections on a given topic, and involvement in community service.
As his reward, martin received a medal and an Oxford dictionary.
Many thanks to the teachers who impart knowledge and skill to our children and Eskayarts for organizing this event. This program has encouraged and motivated Martin, along with his fellow students!
VOH Luongo (Zambia) Update: Aunty Nancy Visits!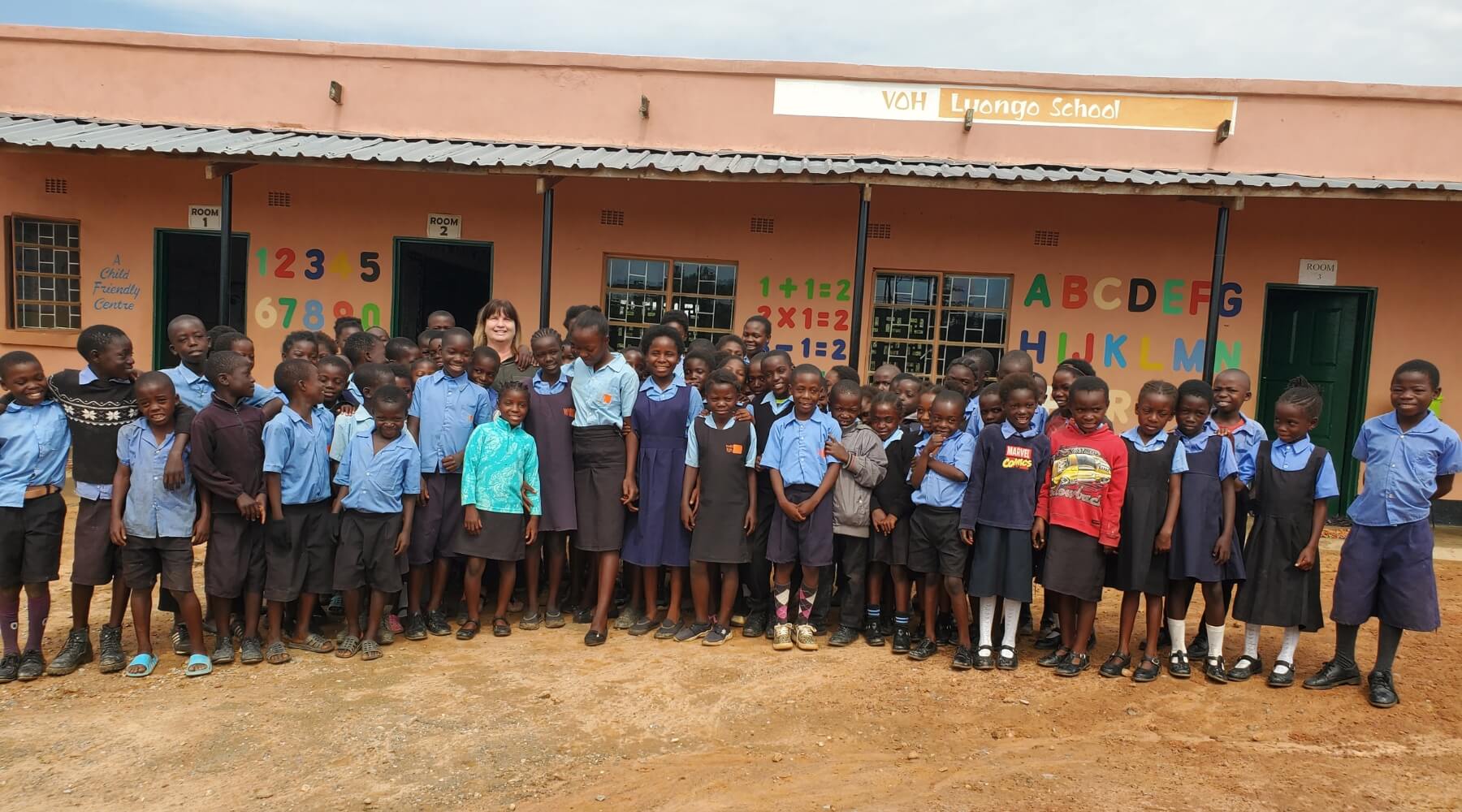 This week, our VOH Director of Development, Aunty Nancy, visited VOH Luongo!
Aunty Nancy encouraged the children to continue working hard in school, but most importantly, she talked with them about the love of God and the importance of being kind to themselves and one another. The children were encouraged by her words.
She later met with the staff and told them how much she appreciates their hard work and commitment to the children at our centre.
Thank you, Aunty Nancy, for taking the time to come and visit VOH Luongo. We are happy that you came!
VOH Maramvya (Burundi) Update: New Wall Paintings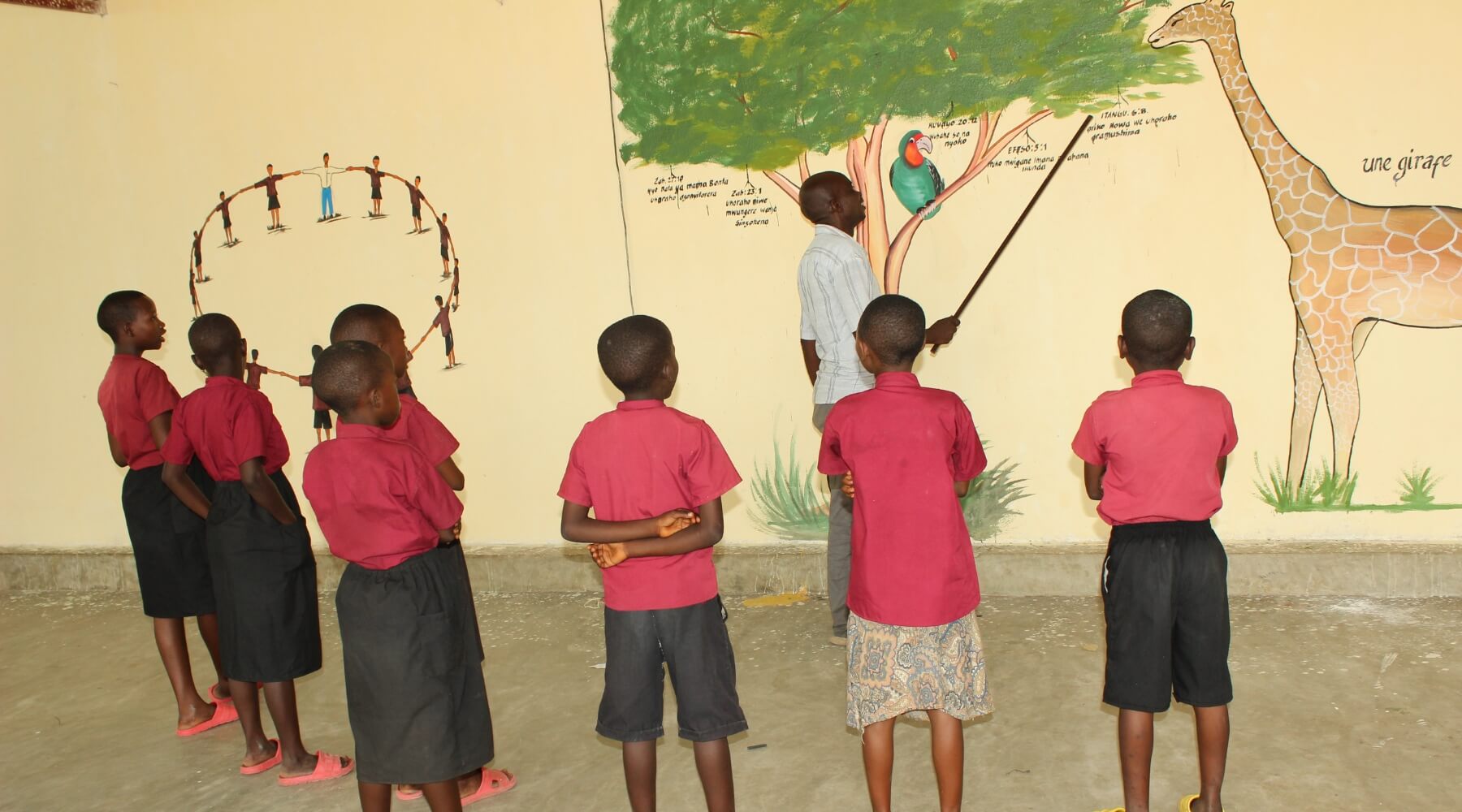 At VOH Maramvya, we had a great time decorating our classrooms and our multi-purpose room by adding artwork to the walls.
We drew and then painted them while the children were off from school, so they were surprised when they came back!
They love the pictures we chose because they are child-oriented. The artwork includes different types of animals along with their species name. We also drew letters and numbers, which they recognized from class.
We are so glad we could add these touches to brighten up our centre, and our children are too!
VOH Mongu (Zambia) Update: Graduation Farewell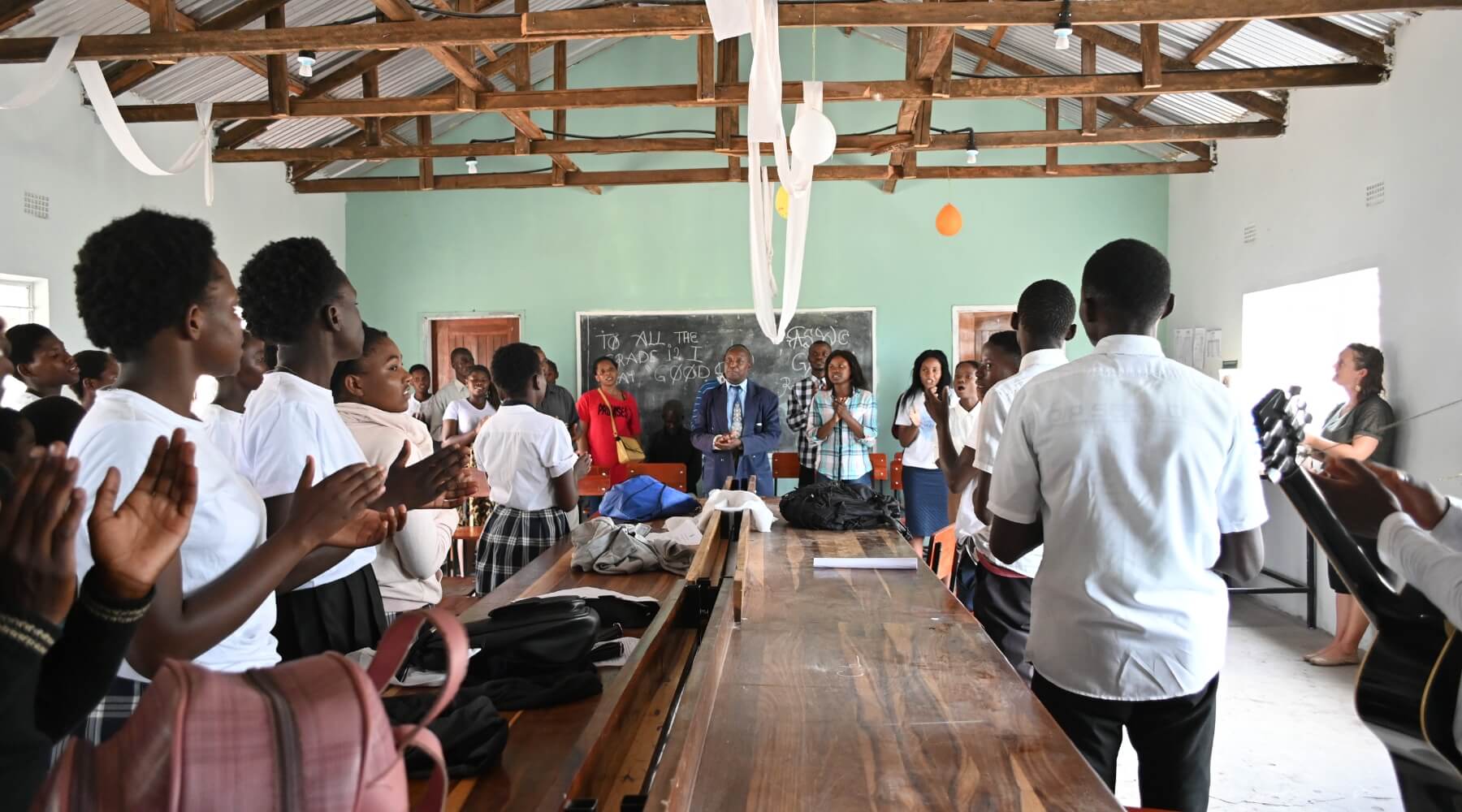 It was another exciting week here at VOH Mongu! Our school was privileged to celebrate a farewell party with our outgoing grade 12 Graduates of 2022.
It was a colourful and joyous event that included words of encouragement from the teachers, along with singing and dancing.
God has blessed us with outstanding, hardworking teachers that have impacted our students with knowledge and wisdom, enabling them to succeed.
We wish our graduates all the very best as they move into their plans for the future!
VOH Mwanza (Tanzania) Update: Learning Traditional Games!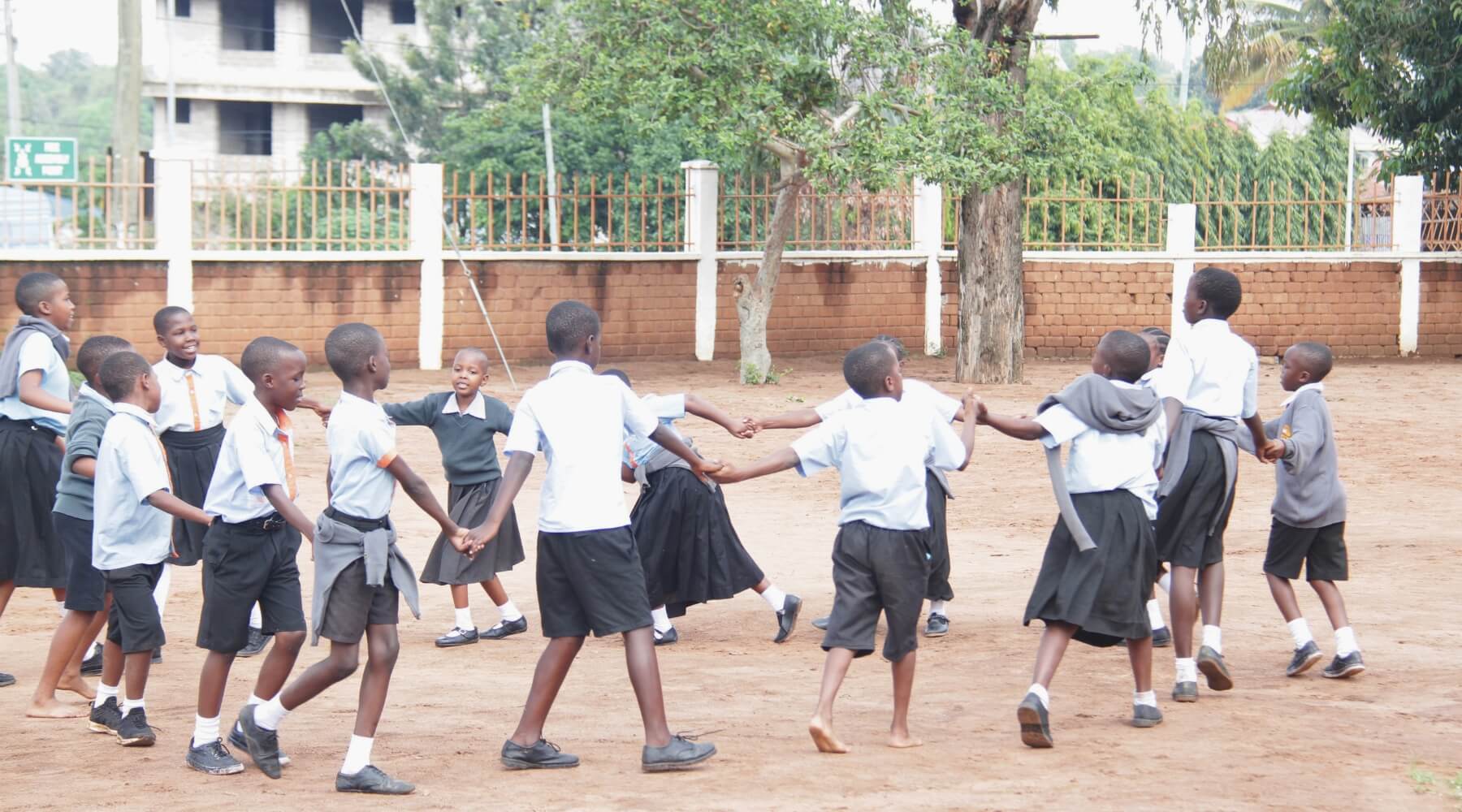 Our grade four class at VOH Mwanza is learning about traditional African games!
They learned that before the growth of cities and the eruption of technology, children interacted through these games. We've explained how the children would gather in their villages after finishing their chores and play these games together. We also taught them the importance of spending time together and having fun.
The students were happy to learn about these old traditional games and to be given time to play some of them together!