COVID-19 in Africa Update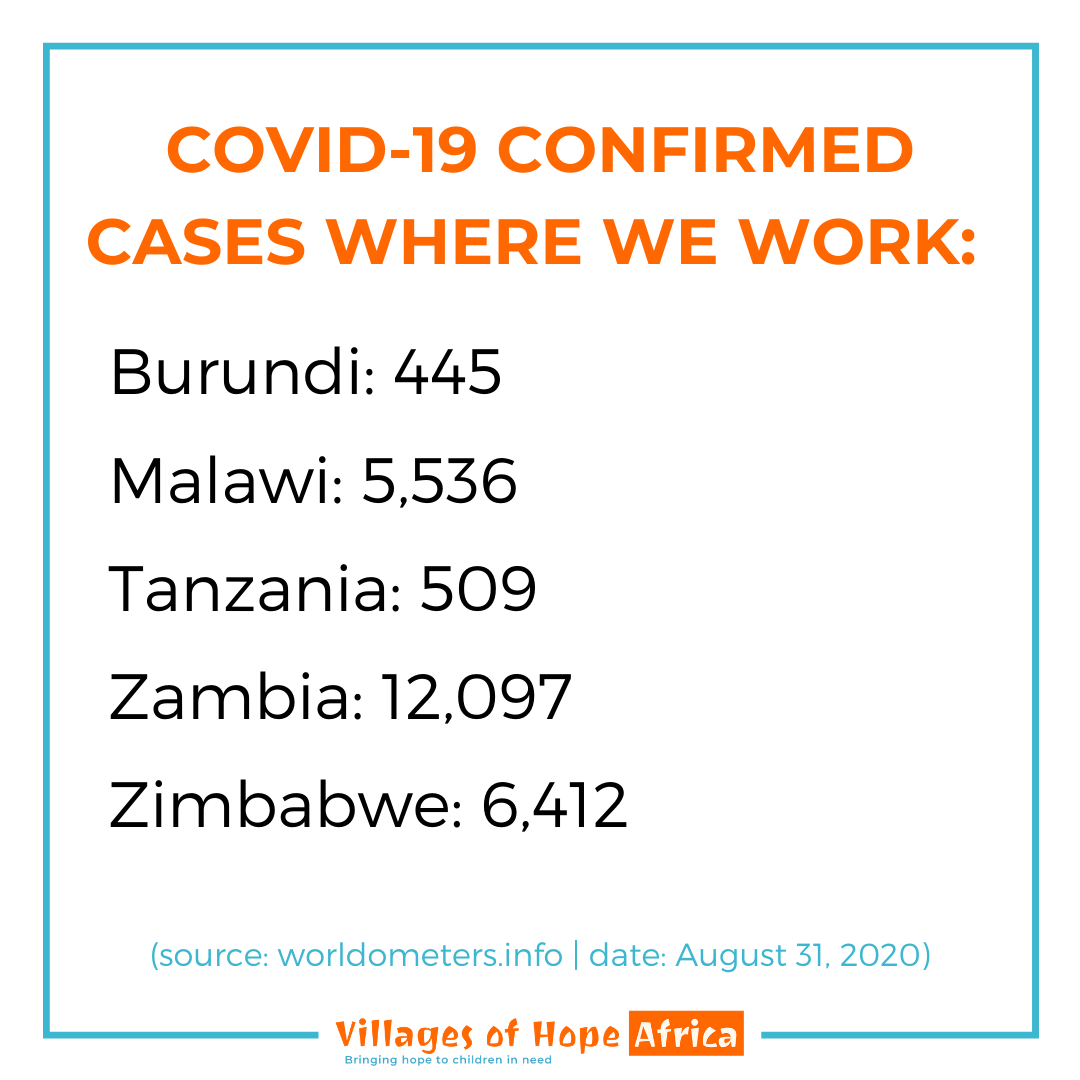 Occasionally, we share updates on Coronavirus in Africa and in the countries where we work. Please keep in mind that it's not always easy to get accurate numbers  as some countries are no longer releasing them. We will always provide a dated source for any information we share.
Support our Work During COVID-19 by Giving Hope Packs!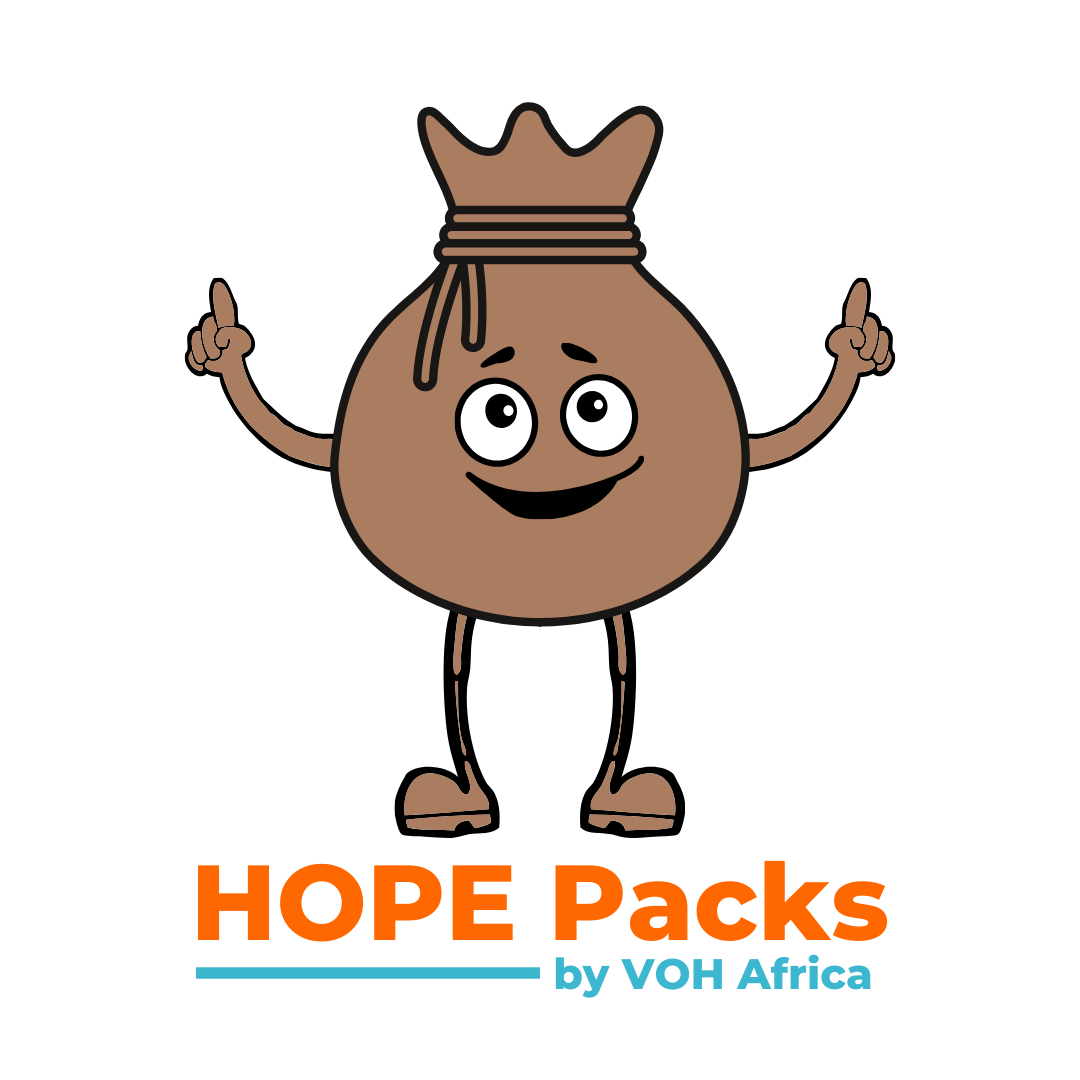 Each package contains:
1 bottle of liquid hand soap
2kgs of nutritious porridge
reusable face masks (with use and care instructions)
children's multi-vitamins
a COVID-19 safety handout
Each HOPE Pack costs $20.
VOH Bwiza (Burundi) Update: Twin Babies!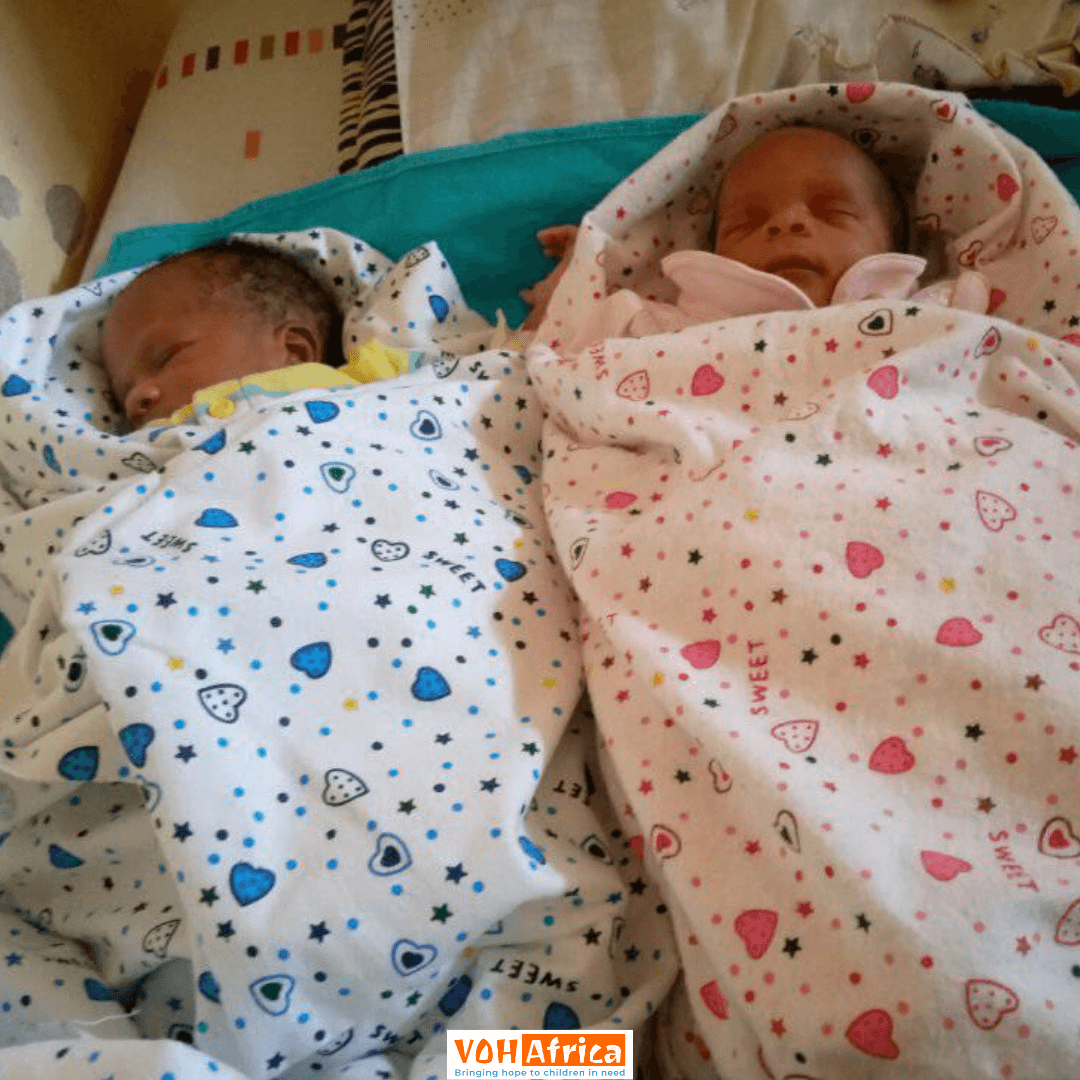 At VOH Bwiza we are celebrating with Leontine, who just had twins! Leontine has been one of our house aunties since 2013. She is in charge of preparing breakfast and lunch for the children at Bwiza center.

She is very kind and friendly to all of the children. They love her so much and enjoy the meals she prepares. They call her "Mama."

We congratulate Leontine and her family and wish them good health!
VOH Chongwe (Zambia) Update: Preparing for Exams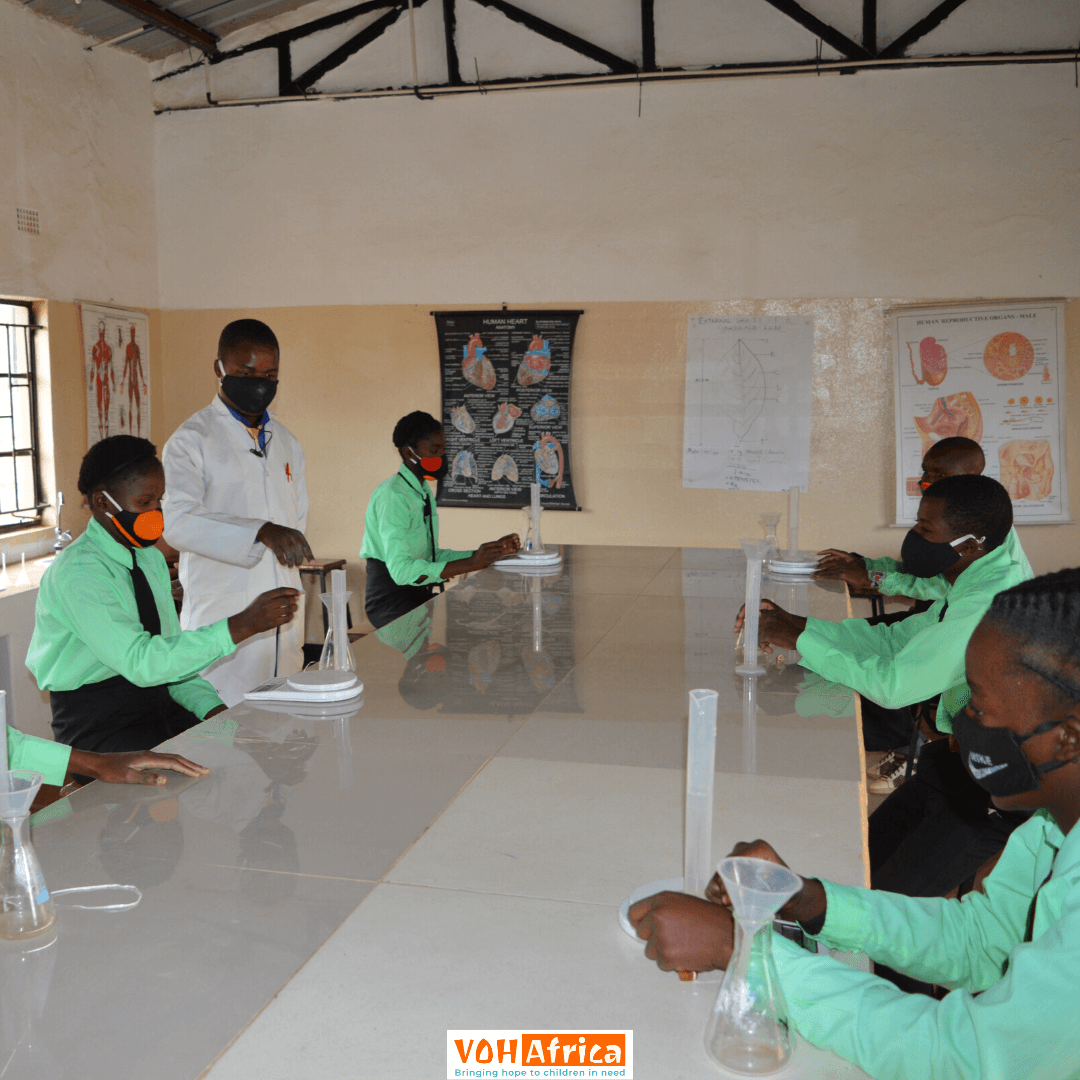 At VOH Chongwe the examination classes (grades 7, 9 and 12) resumed attending class at the Village on June 1st under the national directive of the Ministry of Education and the supervision of the Ministry of Health.

Students have been attending lessons under strict health procedures, which include wearing masks, maintaining social distancing, and washing hands.

This week the students are writing their end of term mock exams, which will help prepare them for the final government exams.

We are so happy that despite the unique challenges faced during the COVID-19, our students have been able to continue to study and prepare. We wish them all the best!
VOH Kitwe (Zambia) Update: Government Exam Prep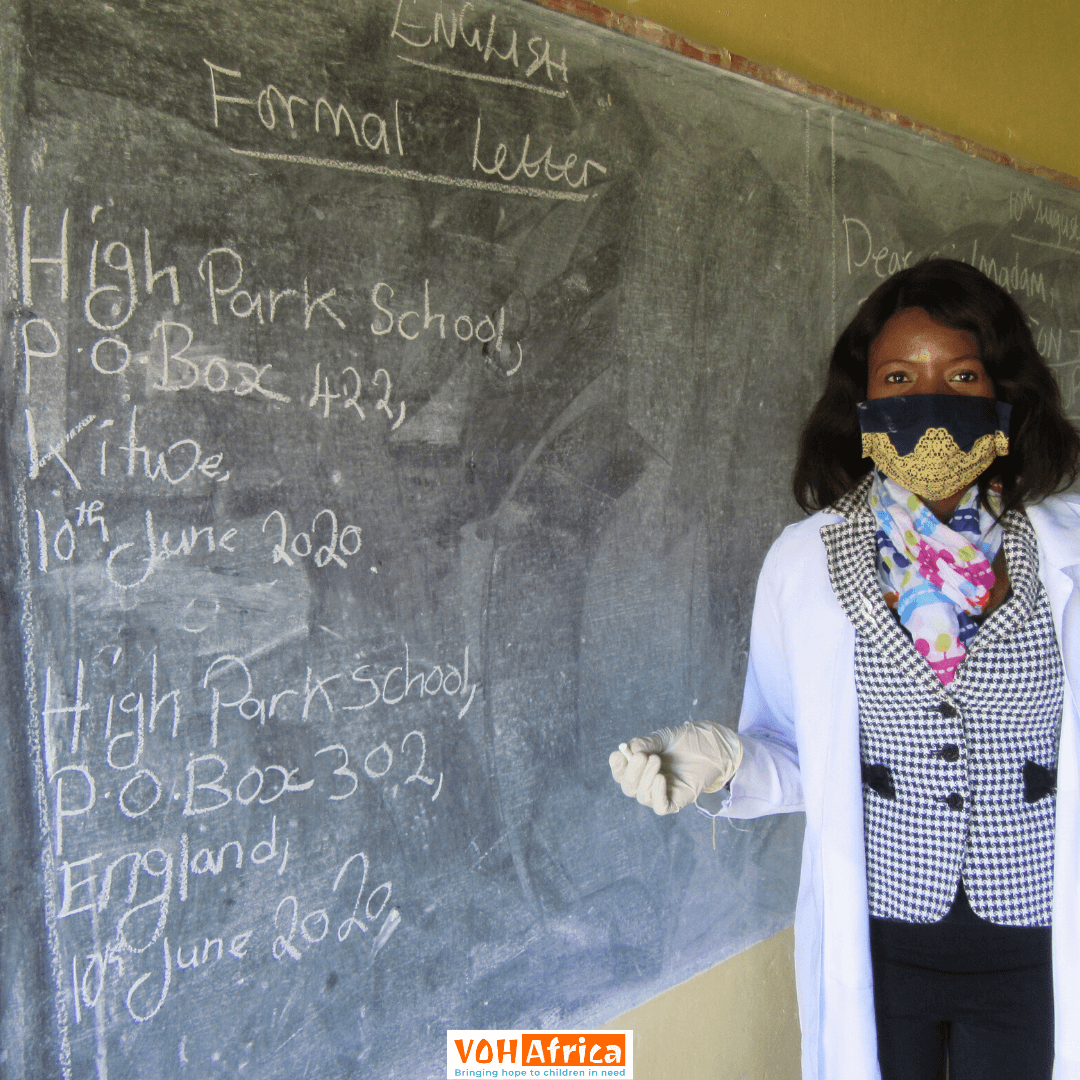 Here in Zambia, the government called for schools to reopen in June for students who will be writing government exams (grades 7, 9, and 12). At VOH Kitwe, our teachers are offering guidance to these students to help them catch up on the lost time due to COVID-19.

We have been dividing the students into smaller learning groups to help with social distancing. Because the classes are smaller, we have more of them and thus need more teachers.

We appreciate that VOH Luongo's senior teacher, Fatuma, is among those that were willing to come and assist with the extra teaching required. Fatuma is teaching English, and her students are very happy with the progress they are making and are feeling confident as they prepare to write their exams!
VOH Luongo (Zambia) Update: Supporting VOH Families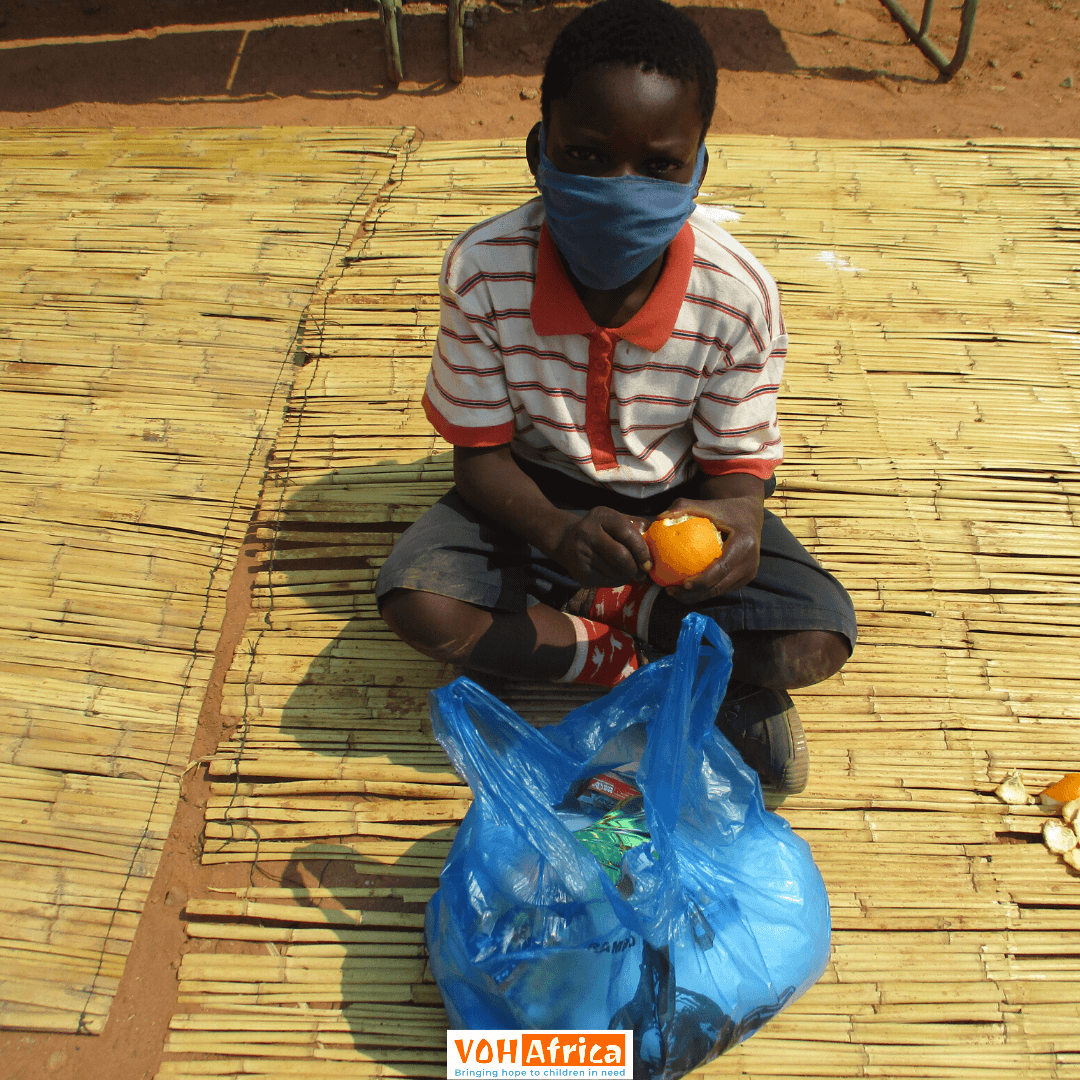 This past week at VOH Luongo our school staff visited the homes of two of our children who had not been feeling well. The staff checked on the children's general health and well-being and delivered a Hope Pack to each of the homes to be shared by the household.

The Hope Packs include oranges for vitamin C, soap, toothpaste, cooking oil, and a 5kg bag of mealie meal.

The families were so delighted and were especially happy to receive the oranges, which are not always easy to obtain.

The caregivers expressed how grateful they are for the love and support received from VOH!
VOH Maramvya (Burundi) Update: Supporting Families Who Relocate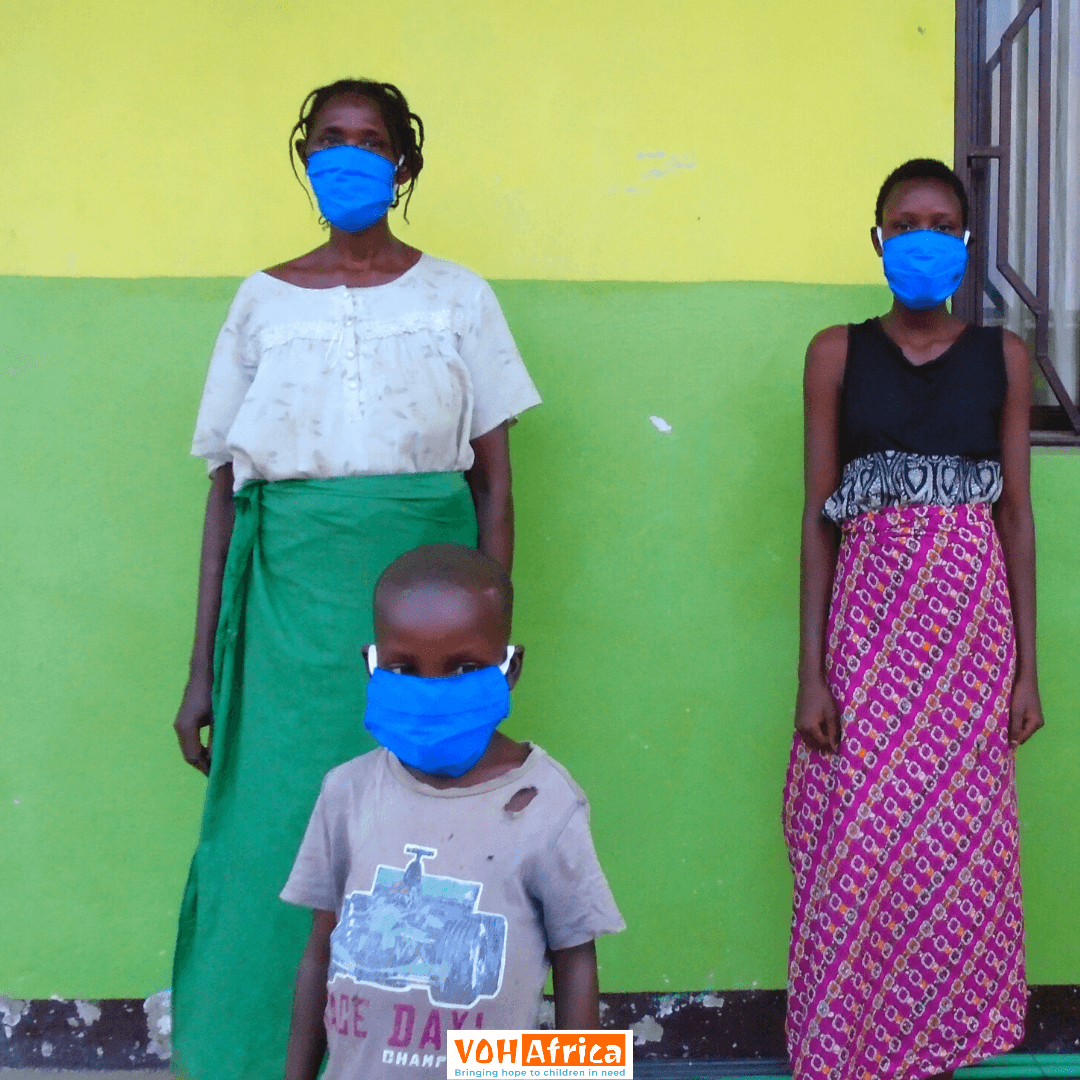 Some of the VOH Bwiza families have decided to move from the capital of Bujumbura (near VOH Bwiza) to Maramvya (where our location is) to seek a better life for their children.

The families know that in Maramvya necessities like rent and groceries are more affordable. It is also more affordable to start a small business in this community compared to the city.

For these families who have relocated away from VOH Bwiza, we are so happy we can continue to look after their children at our VOH Maramvya center.

We pray for God's blessing and protection upon each family as they begin their new lives in Maramvya!
VOH Mongu (Zambia) Update: Celebrating 10 Years!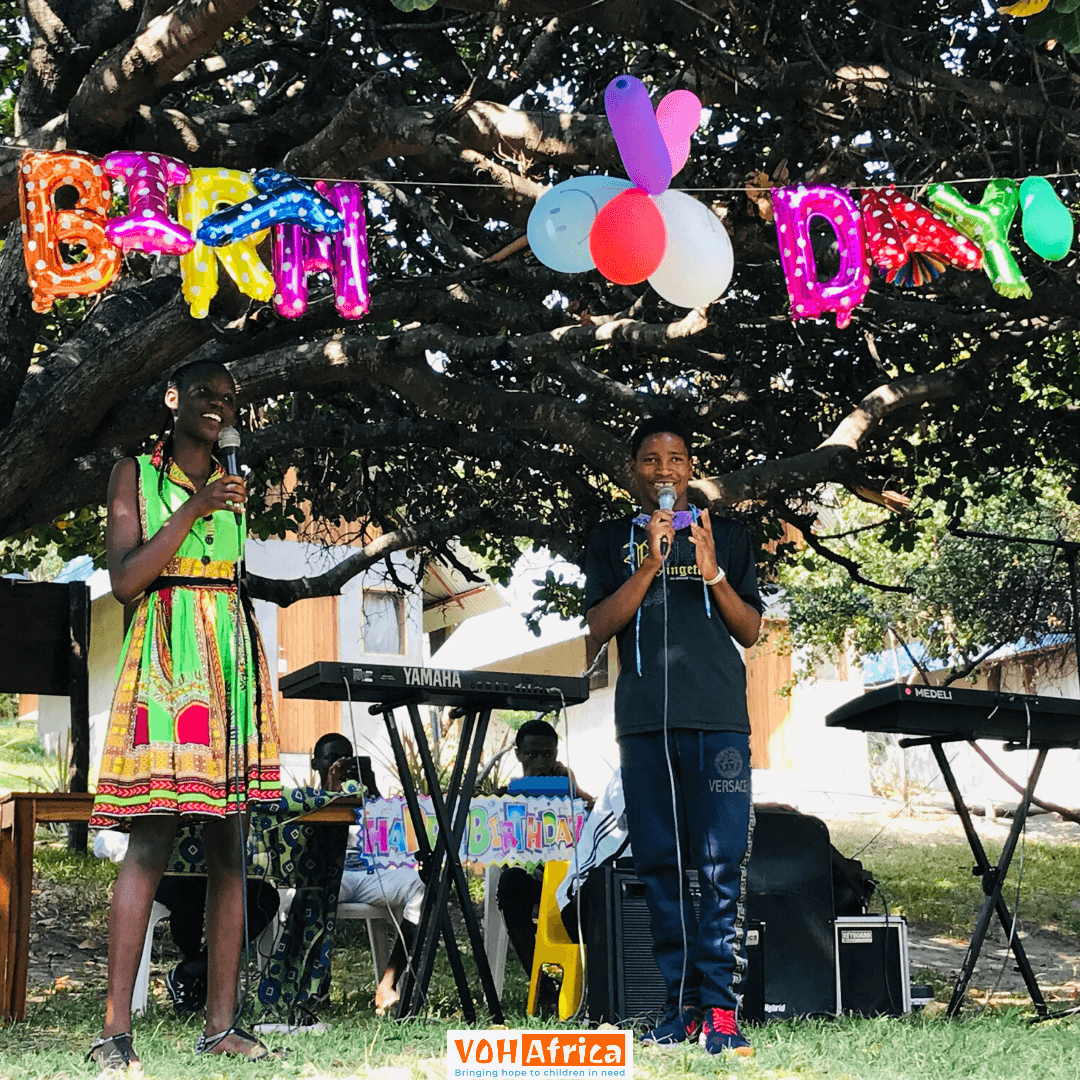 Last week at VOH Mongu we celebrated the 10 year birthday of our VOH Mongu Children's Homes!

The kids in our homes had so much fun putting together a program for the day. They planned the whole event with help from our child protection officer, Clarissa, and the house mothers.

There was dancing, speeches, songs, a memory verse challenge, a skit, and a delicious lunch. We also had a fun quiz and a slideshow presentation featuring old and new pictures of the children. The best part? It was all put together by the kids!

It was such a wonderful day of celebration and we finished it off with a colourful cake.
VOH Mwanza (Tanzania) Update: Opening Our Clinic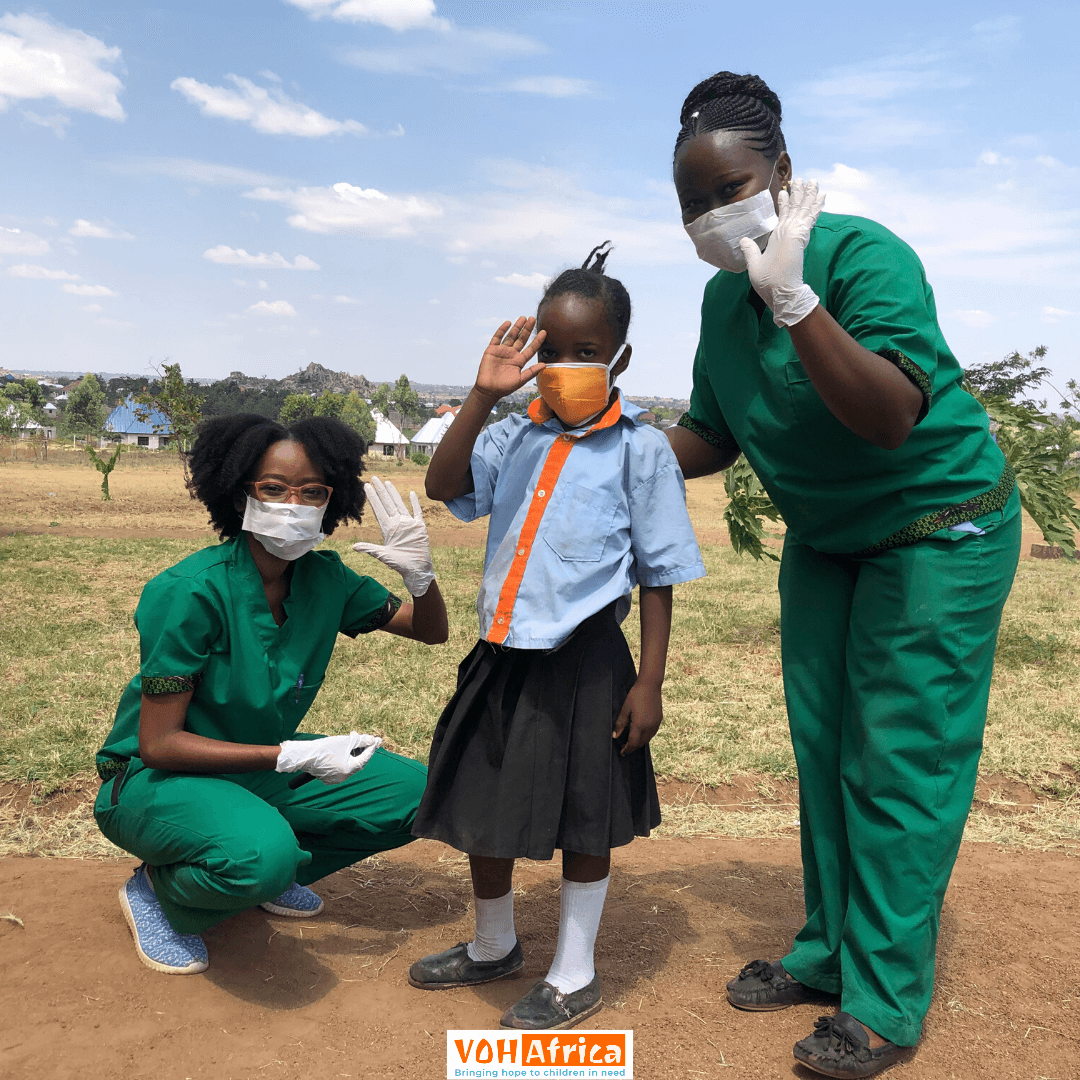 At VOH Mwanza we are always finding ways to improve our healthcare program. We currently have a doctor and a nurse who are both full-time onsite at our Village.

We are happy to report that our clinic is ready to operate fully, we are just waiting on final government registration. While we are unable to open our clinic to the public before we are fully registered, we can treat the VOH children.

Our doctor and nurse conduct regular health screenings and check-ups with the kids from all three of our locations (Bulale, Nyasaka, and Mwanza) to ensure they are growing well. They also are the first point of contact if any child in our program is sick or injured.

We are very grateful for this wonderful medical duo, Dr. Catheryn and Nurse Ruth, who both love and care for our kids so well. We hope to continue to grow our medical and healthcare team as we open our clinic to the public and can serve more vulnerable children in Mwanza!
VOH Zimbabwe Update: Donated Computers!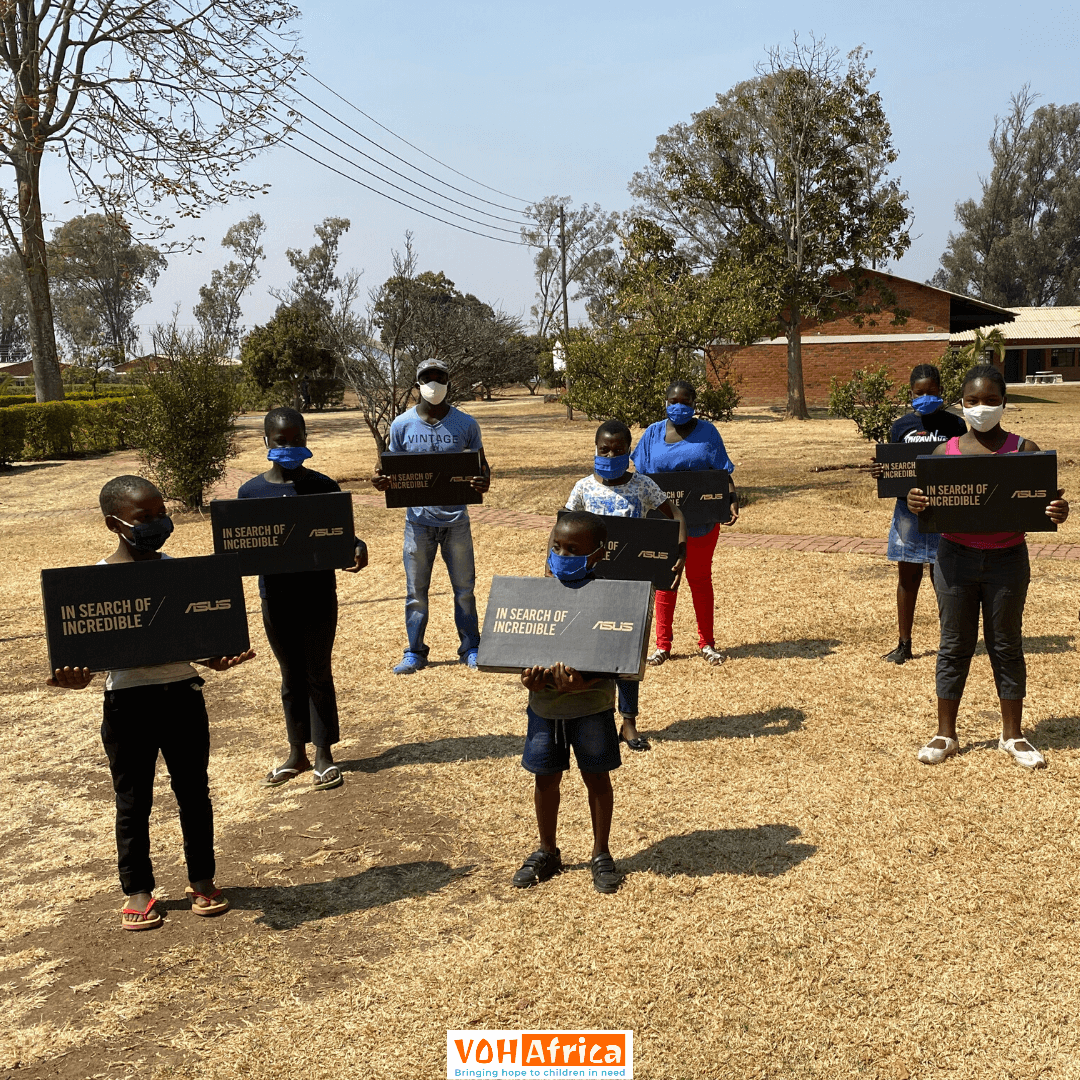 This week at VOH Zimbabwe we are celebrating a donation of new computers!

Due to the lockdown, it has become important that we can conduct online lessons for our children. Seeing the challenge of continuing education during the pandemic, one of our long-standing friends has donated nine computers, one for each of our children's homes.

We are so grateful to those who have come through to help us as we find new creative ways to continue to provide education for our children. This donation will go a long way in assisting our children to stay on top of their school work throughout the pandemic and beyond.