VOH Bulale (Tanzania) Update: Social Work Students Visit
Recently, some social work students from a local college visited our Bulale Village to gain practical insights from our work. They visited some of the children's homes, learning how to conduct home visits. The students also spoke with our staff to learn how we meet the needs of these children through our programs.

We hope the practical insight will help them in their continued studies so one day they will be the ones continuing to care for, develop, and support their communities.
VOH Bwiza (Burundi) Update: Diane's Story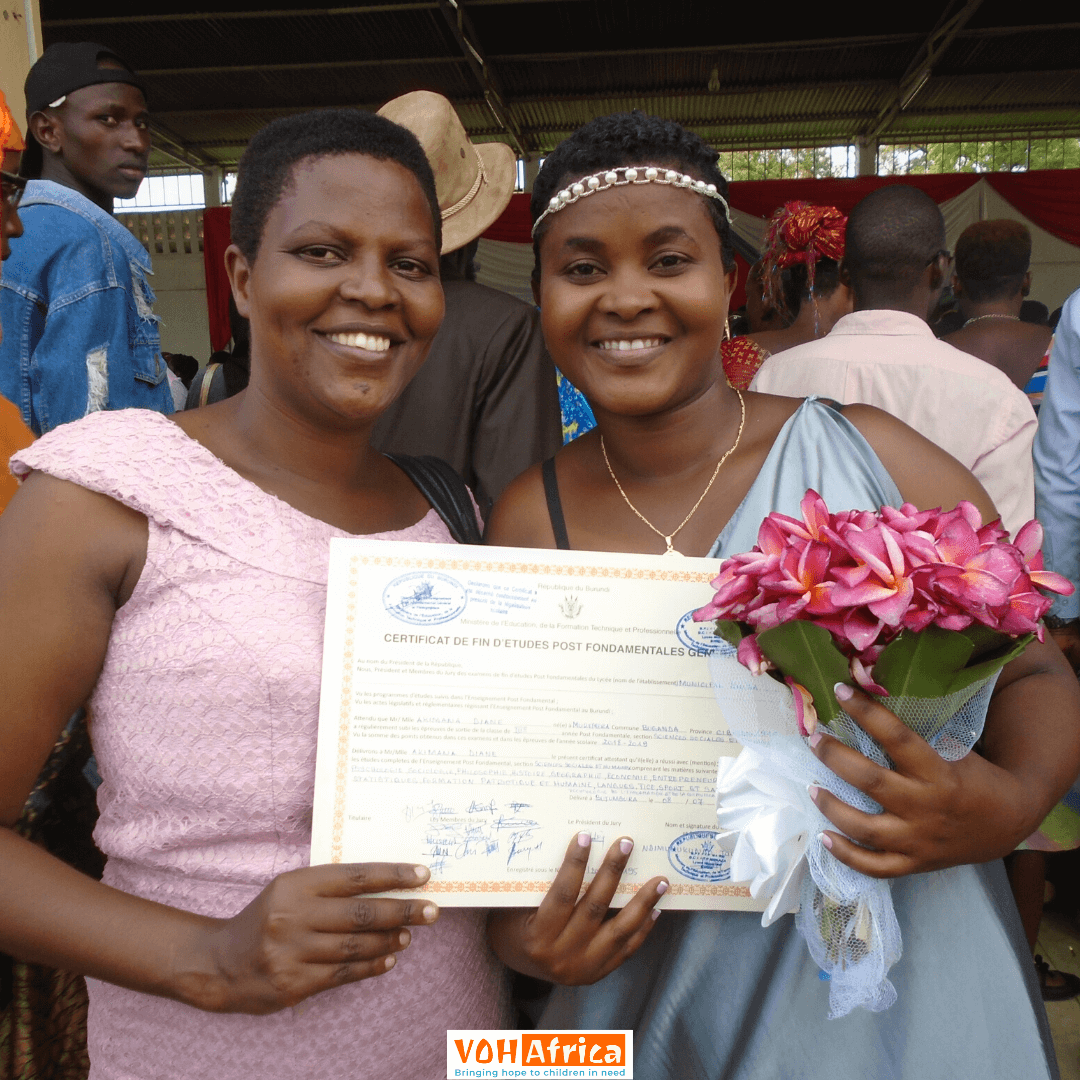 Diane was abandoned by her mother and her father, who were unable to care for her. A member from her community began taking care of her, but stopped when they were no longer able to.

Diane came in contact with VOH Bwiza in 2013 and she was thankful to finally have a family to belong to. A few months after joining VOH, she accepted Jesus and was baptized by Pastor Delson, the VOH Burundi Director.

Diane lived in our youth homes for two years. Last year, she graduated from secondary school and now she works at VOH.

This week, we were excited to celebrate her wedding! We are so happy for Diane and her new marriage and wish her all the best!
VOH Chongwe (Zambia) Update: Container of Gifts!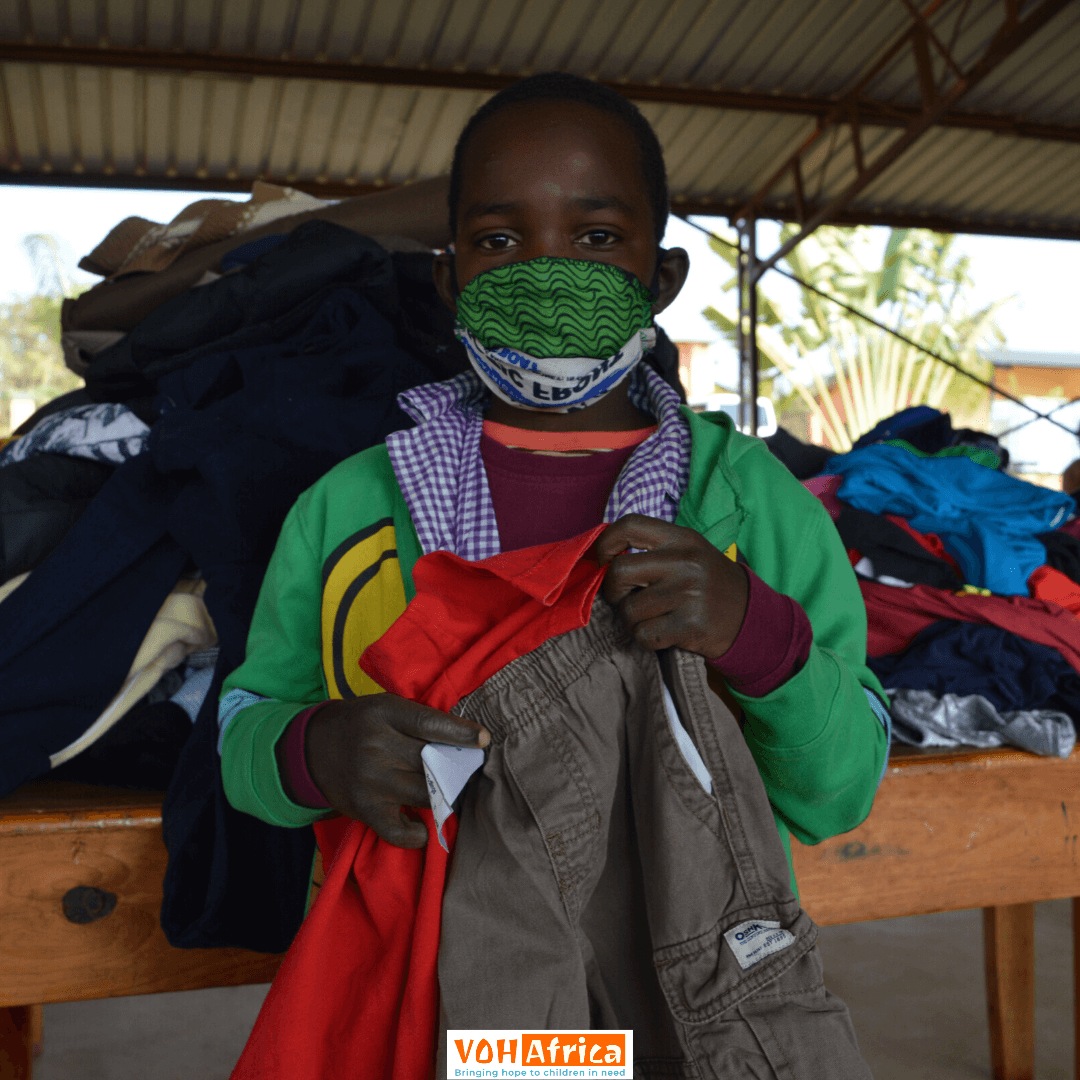 This week at VOH Chongwe the children received gifts of clothes and toys, which came in the annual container we receive. Our staff helped with distribution while adhering to all COVID-19 health measures.

We are so thankful to everyone who helps make this container possible each year. It puts big smiles on our children's faces!
VOH Kitwe (Zambia) Update: Boxes of Love!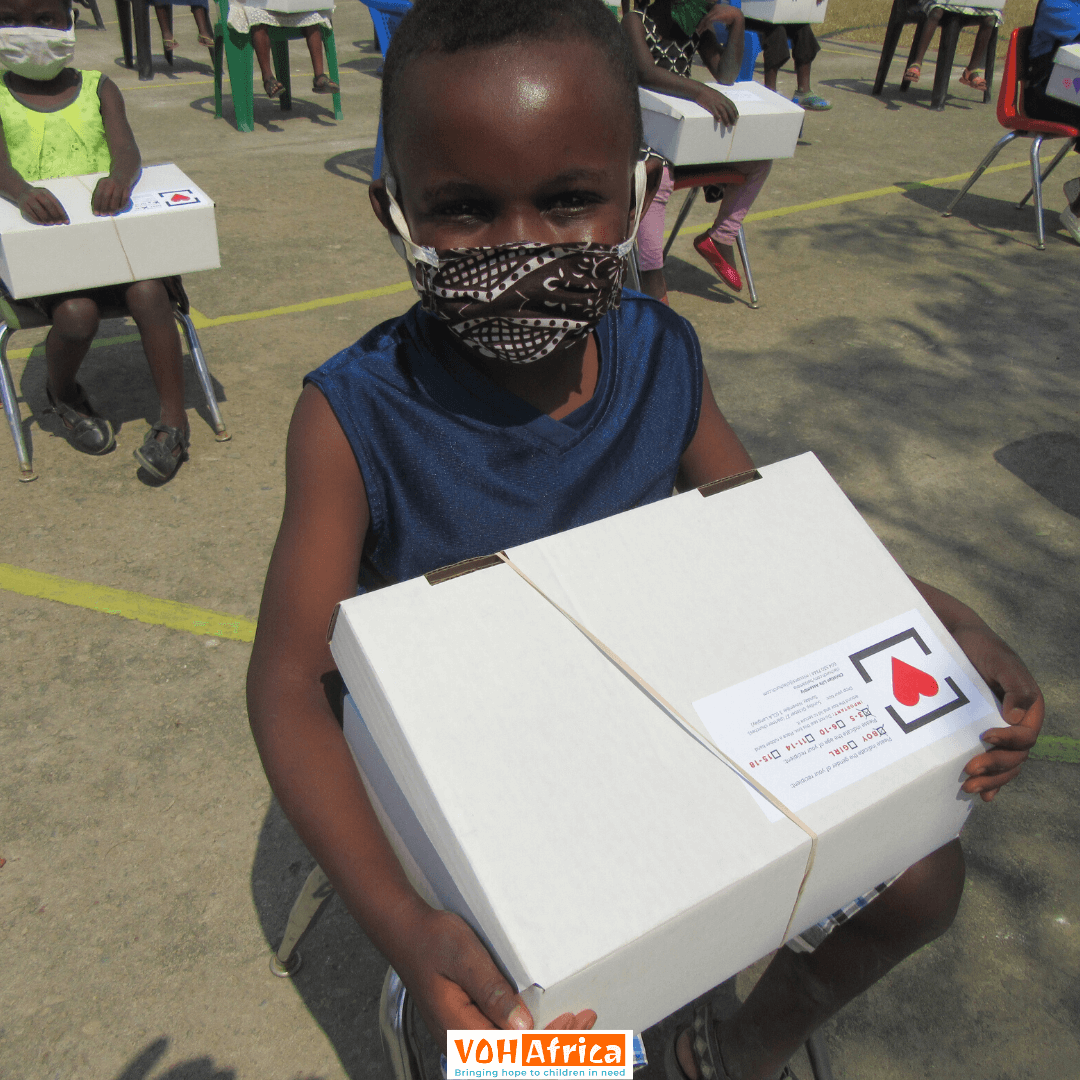 This week at VOH Kitwe, we distributed Boxes of Love!  It was an exciting time for children, each of whom waited excitedly to receive their box.

While the children's parents waited, our staff spoke to them about health and safety during the pandemic.
Support our Work During COVID-19 by Giving Hope Packs!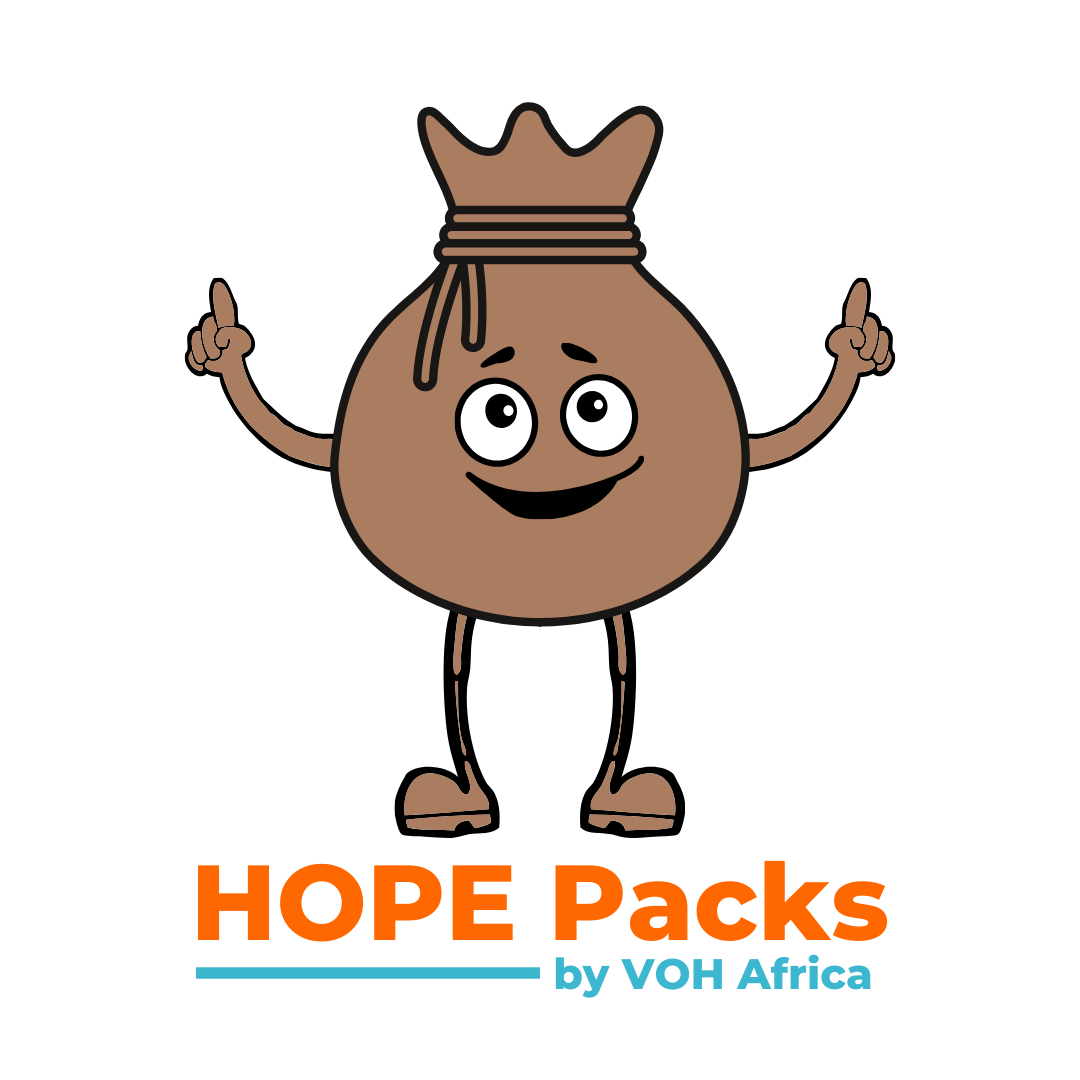 Each package contains:
1 bottle of liquid hand soap
2kgs of nutritious porridge
reusable face masks (with use and care instructions)
children's multi-vitamins
a COVID-19 safety handout
Each HOPE Pack costs $20.
VOH Luongo (Zambia) Update: Boxes of Love!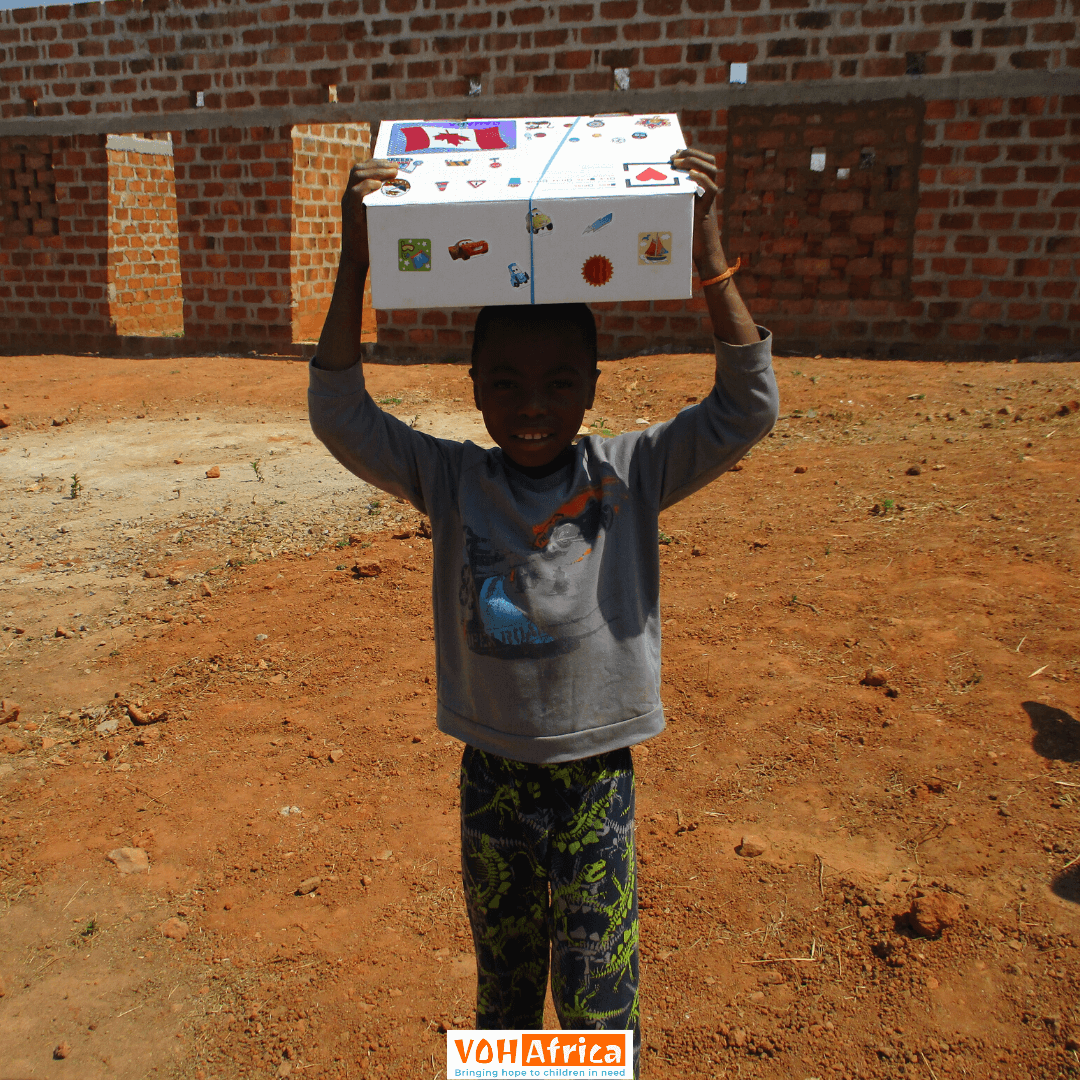 This week at VOH Luongo, the boxes of Love were distributed and the children were excited to receive them! The children found school supplies, bags, toys, and clothing in their boxes.

Our staff was thrilled to see how joyous the children were; for a moment they stopped worrying about the pandemic.

We ensured Covid-19 health guidelines were followed and spoke to the parents while they waited about health and safety.

Thank you, everyone, who makes these boxes possible each year!
VOH Malawi Update: New School Uniforms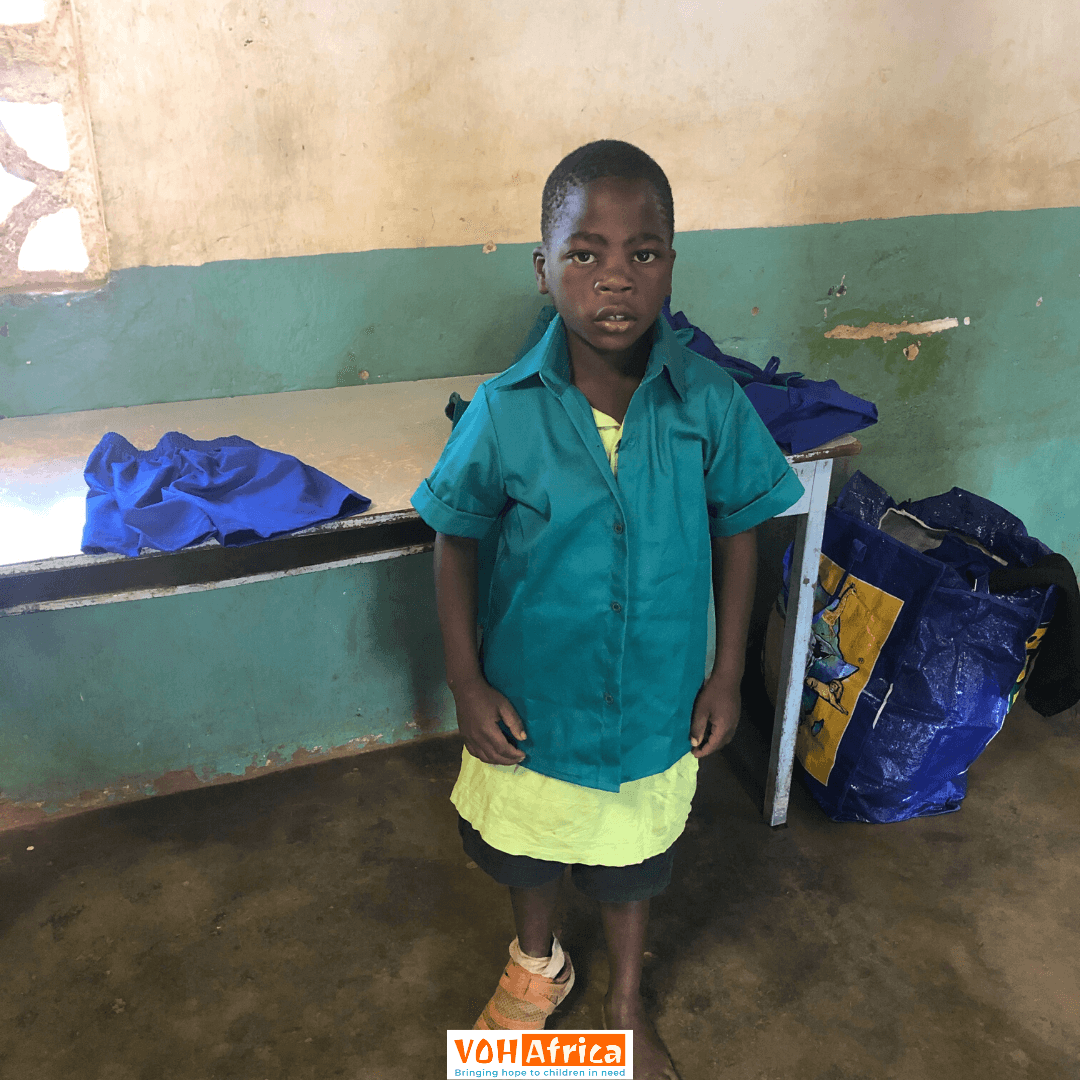 This week at VOH Malawi we were sizing all of our students for their new school uniforms. It's always an exciting time for the kids!

The uniforms include dresses for girls and button-down shirts with shorts for boys. The students also receive socks and school shoes.

We spread the uniform sizing activities out over a full week to ensure physical distancing could be maintained during the process. Even though current COVID-19 measures have all schools closed in Malawi, we are still preparing ourselves for the reopening.
VOH Maramvya (Burundi) Update: Human Rights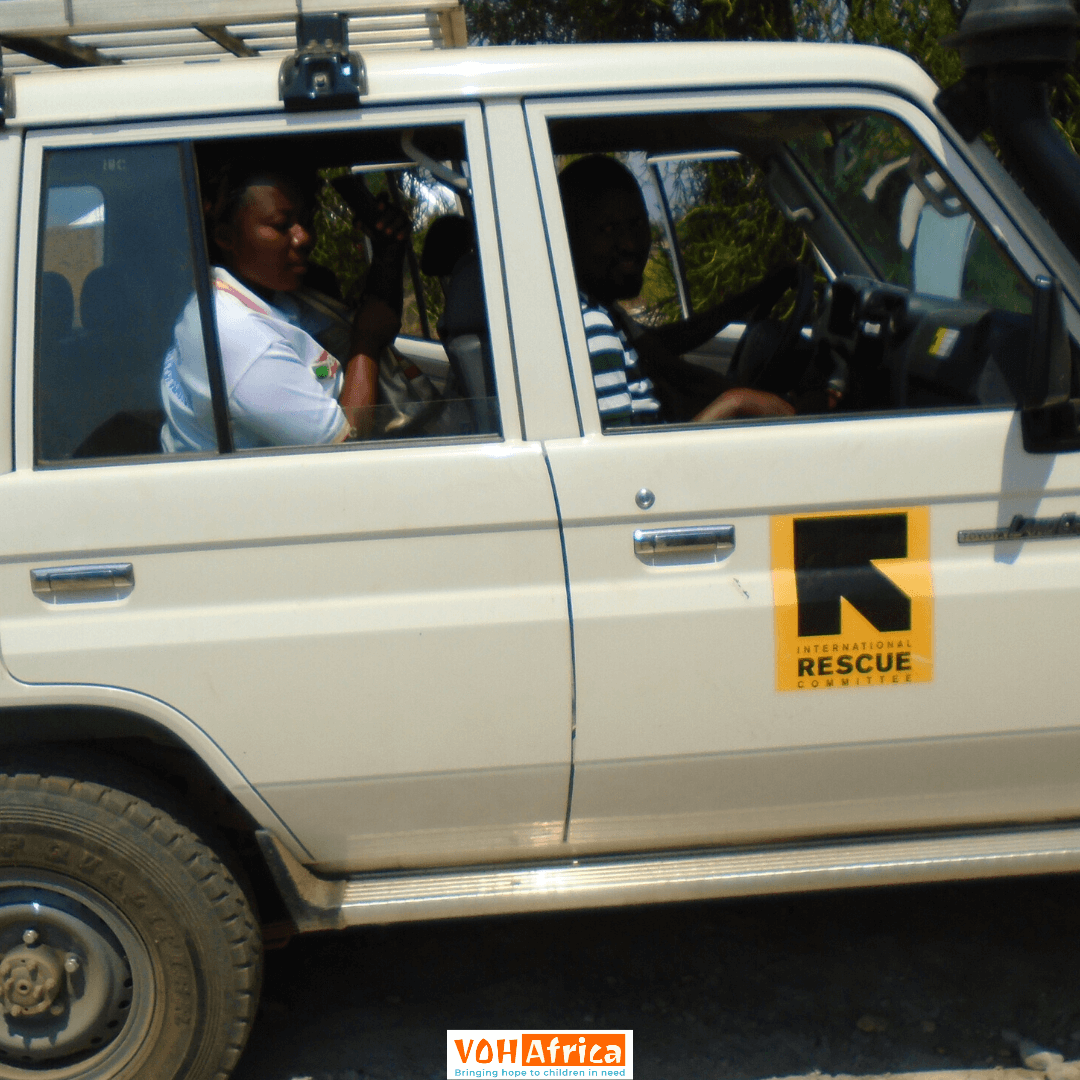 Recently at VOH Maramvya, the Ministry of National Solidarity and Human Rights and Gender came to visit the Village. They were working in collaboration with the International Rescue Committee(IRC).

The group visited us to ensure we value human rights, especially the rights of our children. After their visit, they were pleased to see how our program is run.
VOH Mongu (Zambia) Update: Issac's Art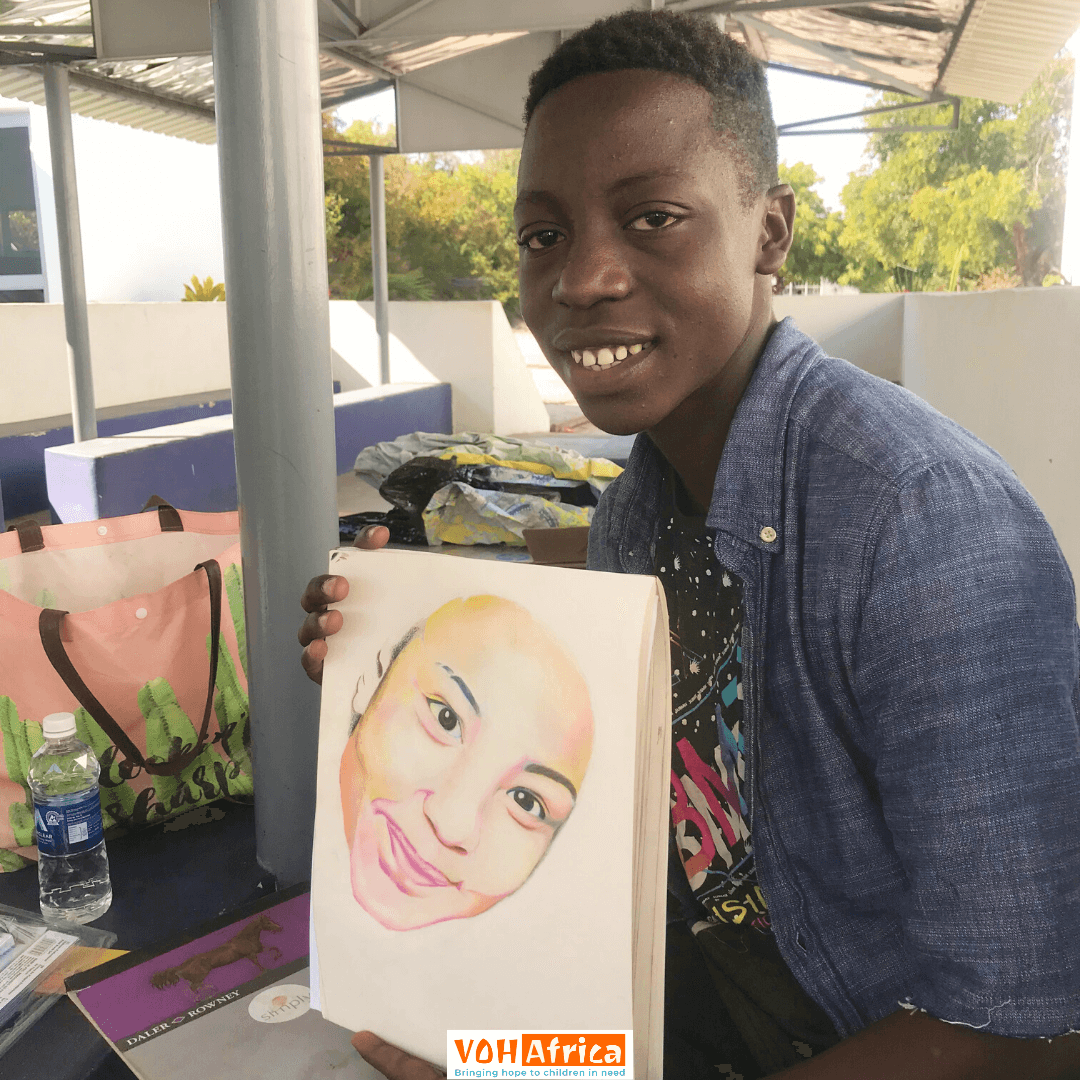 We have such amazing artists at VOH Mongu! Isaac is only 14 years old, in our Grade 10 class at VOH, and has been drawing and painting for only a couple of years. He has such a natural talent and it's been amazing to watch him grow as a person and an artist through this outlet.

Isaac's favourite medium is pencil, but he has been branching into acrylic and watercolour paints and is loving them.

He says he wants to become a professional artist when he gets older and wants to travel the world. It's amazing seeing him grow and develop his artistic abilities!
VOH Mwanza (Tanzania) Update: Christina's Story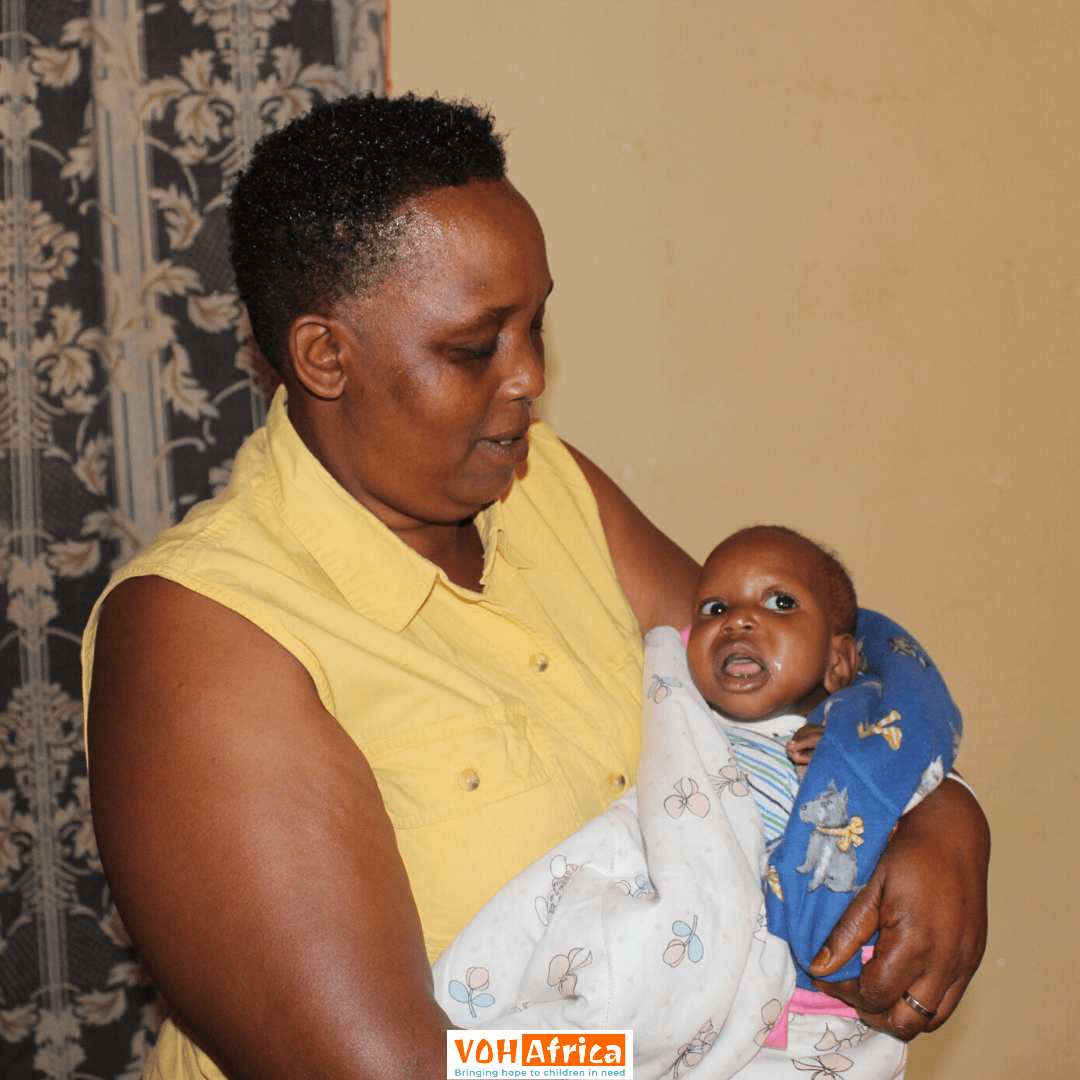 Little Christina, who is only one and a half years old, was dropped at our VOH Mwanza gate around 9:30 pm one evening. She and her mother were known to VOH Mwanza as she had come previously to ask for help. We had explained to her that we do not take children away from their parents, but do what we can to help support families within the community.

Unfortunately, it seems her mother became desperate and dropped little Christina off with a letter and ran away. Our staff took Christina in as it was nighttime, but the following morning went first to make a police report and then to the local Social Welfare office to open a case there. We are doing everything we can, working with local authorities and community leaders, to locate Christina's mother as well as any other family she may have in the area.

Another babies home in town was at full capacity, but have started to support Christina by providing formula milk, which is incredibly helpful as she is malnourished, and not in a good state of health.

Christina also suffers from some mental and physical disabilities. For now, Christina will receive temporary care and shelter at VOH Mwanza, but we hope to find her extended family and be able to reunite her with them very soon.


VOH Zimbabwe Update: New Child Safeguarding Policy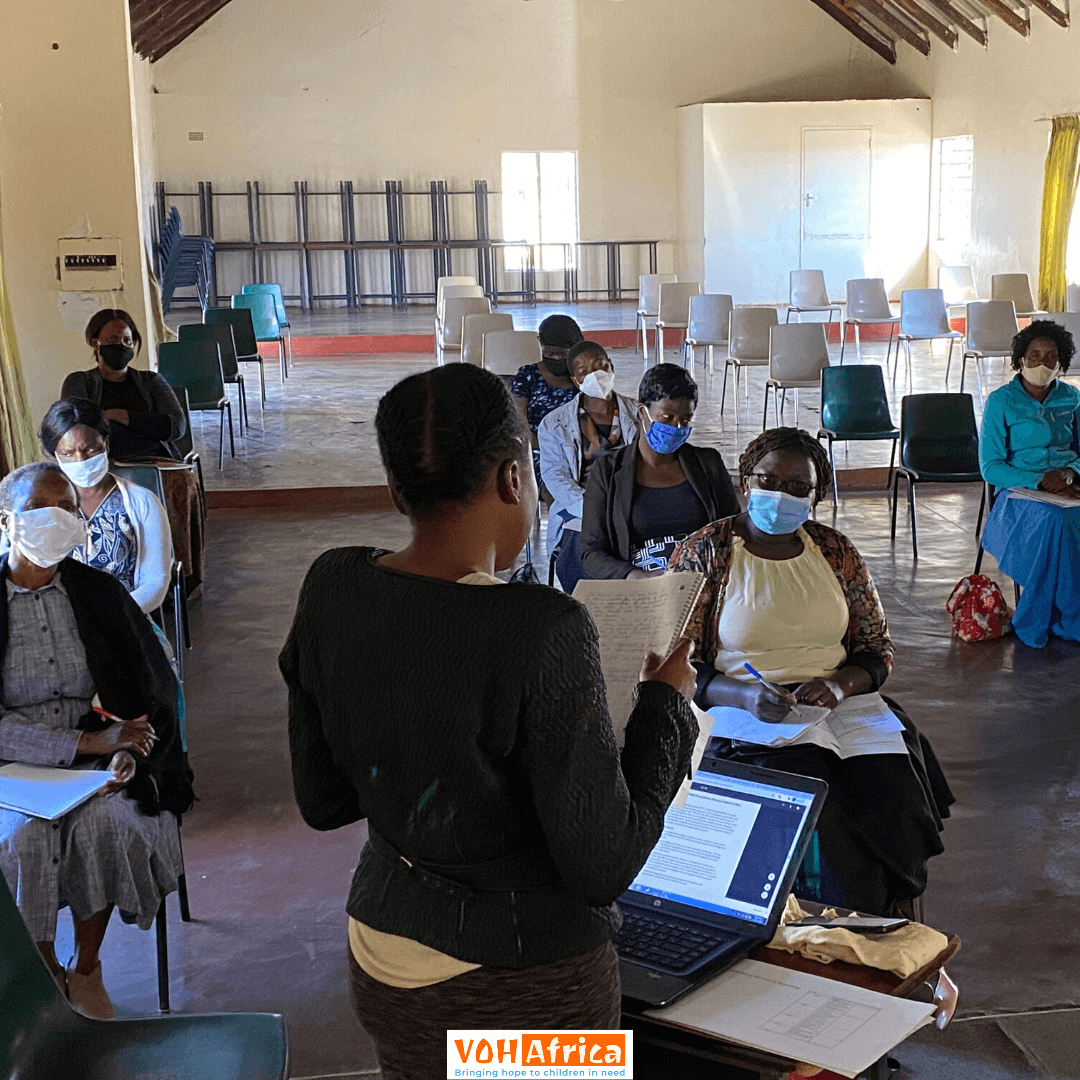 A new child safeguarding policy for VOH is being implemented at all our locations.

Each VOH location is different based on its location and the culture and laws where they work, so VOH Zimbabwe has begun the process of looking at the new policy to contextualize it for a Zimbabwe-based implementation.

This week our committee reviewed the policy and began the process of planning its implementation at our Village. Our team includes a child welfare supervisor, social workers, and members from the community. We hope the next weeks will be fruitful as we put this plan together so we can care for our children even more effectively.