VOH Bulale (Tanzania) Update: Monthly Cleaning Day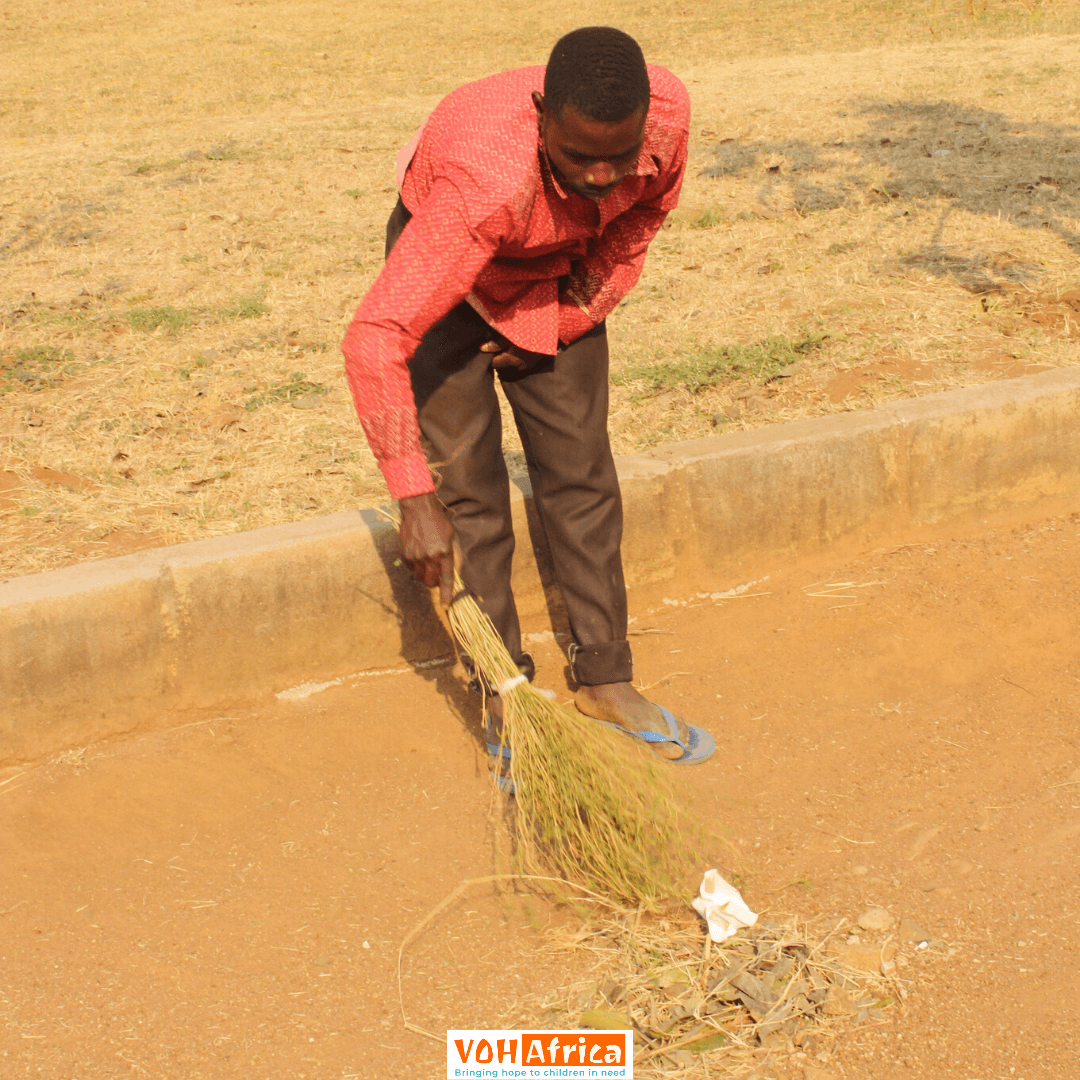 Recently at VOH Bulale, we had our monthly cleaning day where we invite all parents and guardians to come on a Saturday to help clean up the compound and take care of the grounds. They help with general cleanliness and maintaining our gardens.

We are very grateful that we always have a good turn out for these monthly clean-ups and the parents and guardians are very faithful. It is a huge help to the centre in ensuring we always keep a clean and safe environment for the children to play in!
VOH Bwiza (Burundi) Update: Queen's Story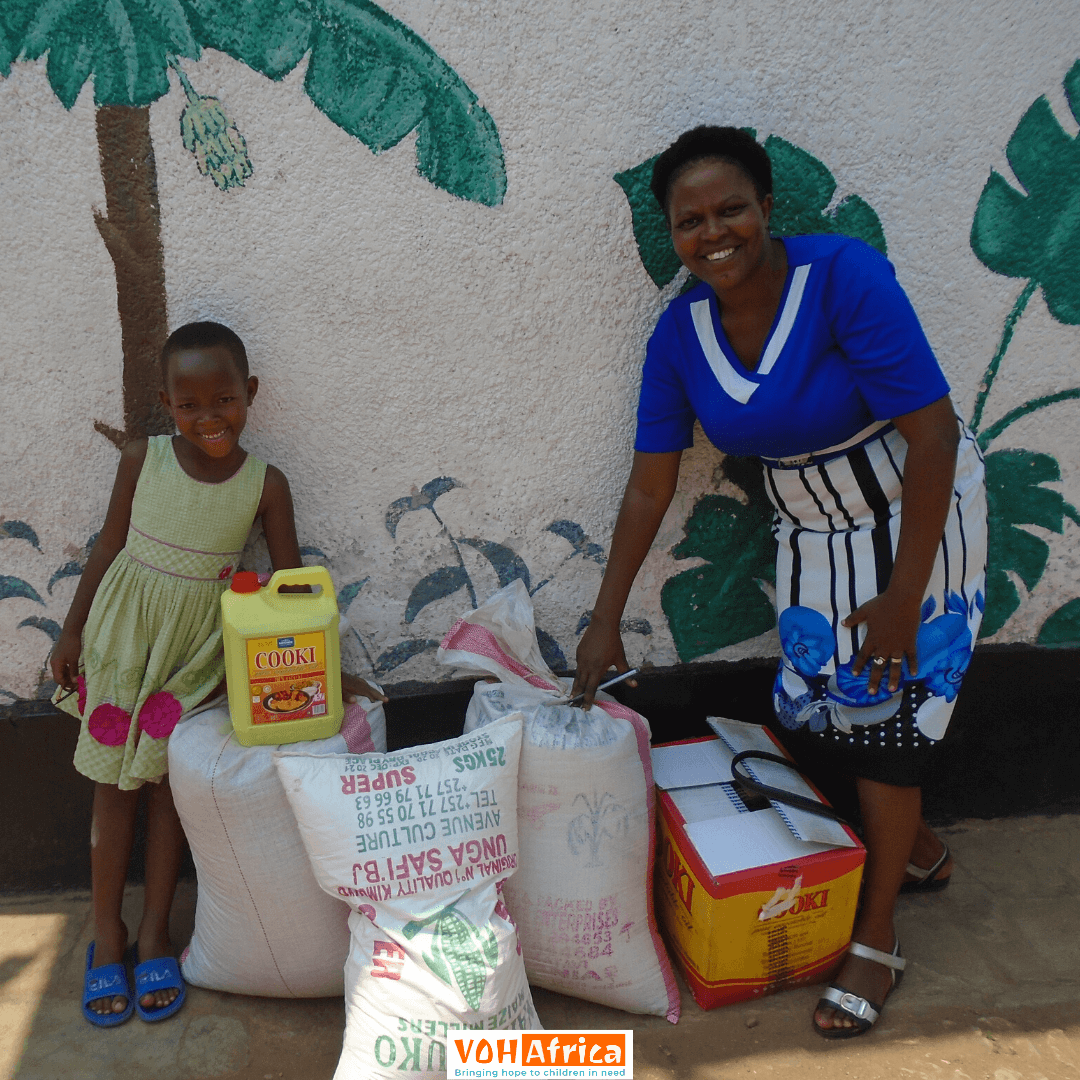 Queen is one of our VOH Bwiza children living in the surrounding community. She lives with her single mother. Sadly, her mother lost her job due to COVID-19.
After Queen's sponsor heard what happened, they donated extra money to Queens' family so we could offer support to them during these difficult times. With the money sent, we were able to purchase rice, beans, maize flour, cooking oil, soap, and other groceries.
We are so grateful to Queen's sponsor and for all of our other sponsors for their generosity and ongoing support for the children of VOH!
If you would like to sponsor a VOH child like Queen, visit vohafrica.com/child-sponsorship
VOH Chongwe (Zambia) Update: Boxes of Love!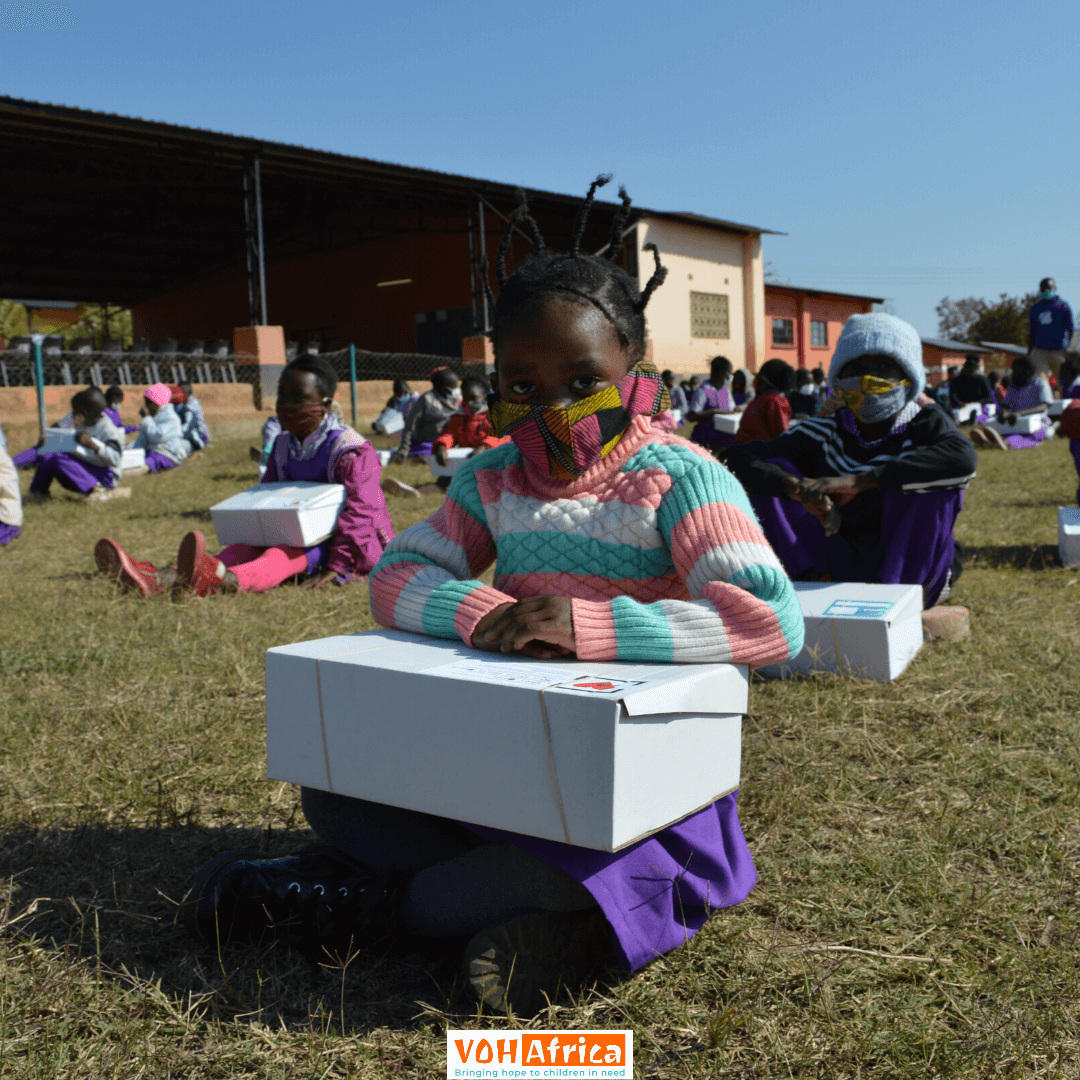 This week at VOH Chongwe we distributed the boxes of love! It's always a joyous and exciting moment for the children when they receive their boxes–often one of their only gifts all year.

The boxes include school supplies, toys, clothes, shoes, backpacks, and other fun and essential items.

During distribution, our staff took extra care to ensure the boxes were distributed safely and physical distancing was followed.

We would like to thank everyone who supported Boxes of Love this year! Once again you have put big smiles on the children's faces!
VOH Kitwe (Zambia) Update: Distributing More Hope Packs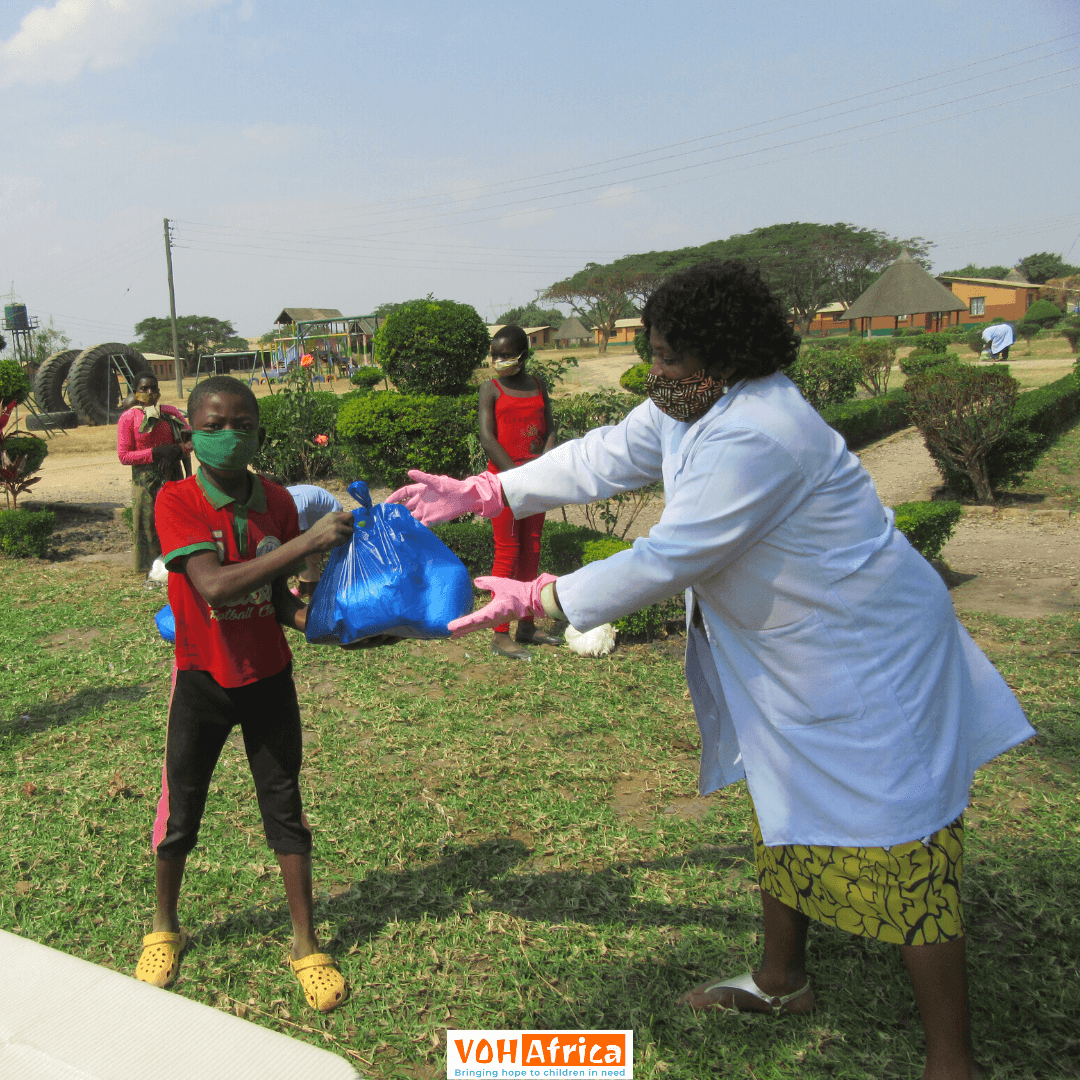 This week at VOH Kitwe, we gave out even more Hope Packs! Most of the guardians who look after the children in our care have lost their employment and income sources due to COVID-19. Hope Packs help these families by providing them with the essentials they need day-to-day.
Thank you to everyone who has donated Hope Packs so far!
Support our Work During COVID-19 by Giving Hope Packs!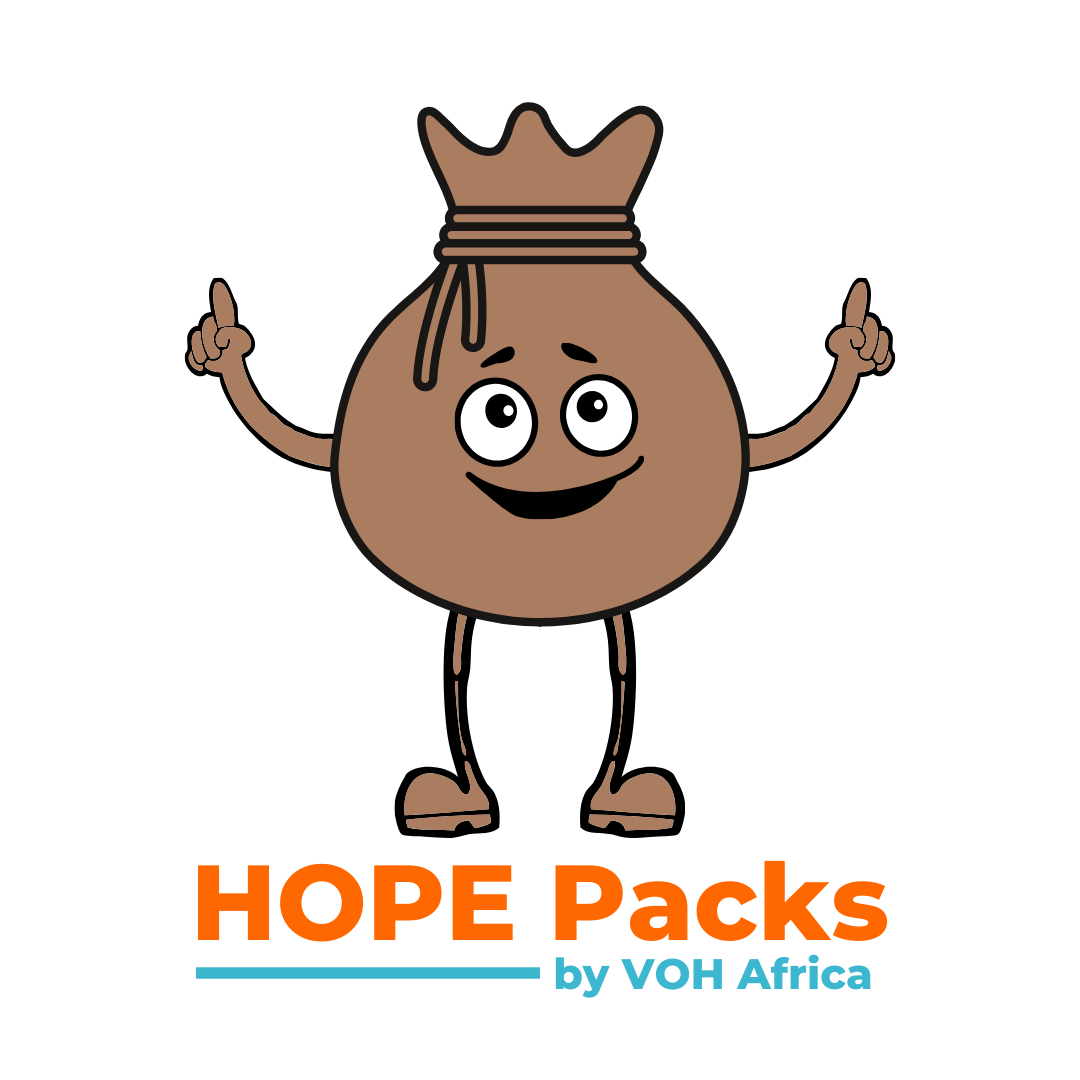 Each package contains:
1 bottle of liquid hand soap
2kgs of nutritious porridge
reusable face masks (with use and care instructions)
children's multi-vitamins
a COVID-19 safety handout
Each HOPE Pack costs $20.
VOH Luongo (Zambia) Update: Graduate Donates School Bags!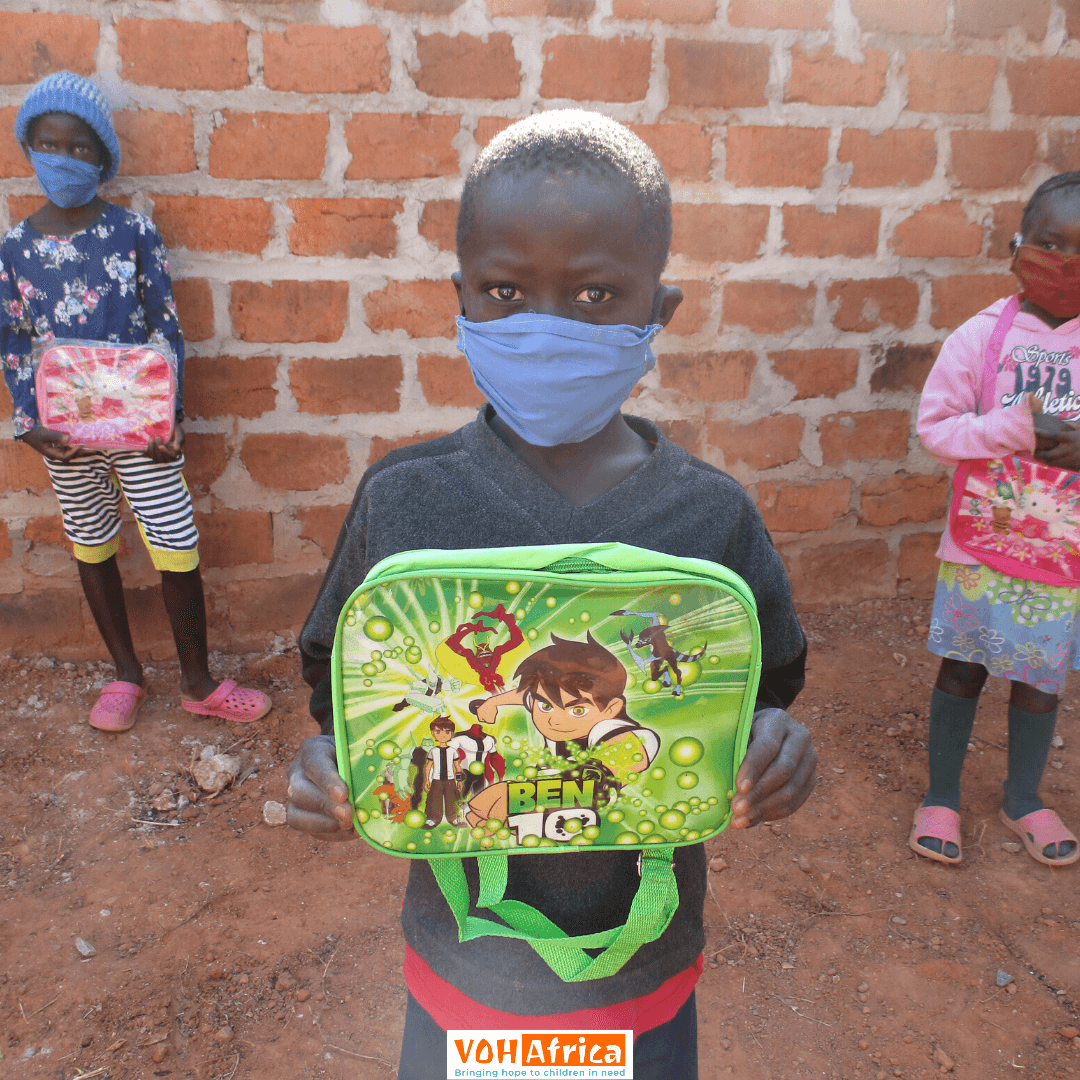 This week at VOH Luongo, the grade ones were so excited to receive donated book bags from Priscovia–I VOH Kitwe graduate. The children will be using their new bags when they come to collect their school work.

For our grade ones, this is the first time they've owned book bags, and they are so excited and grateful for Priscovia's generous gifts.

It is such a joy to see former VOH graduates return to support VOH!
VOH Malawi Update: Donated Playground!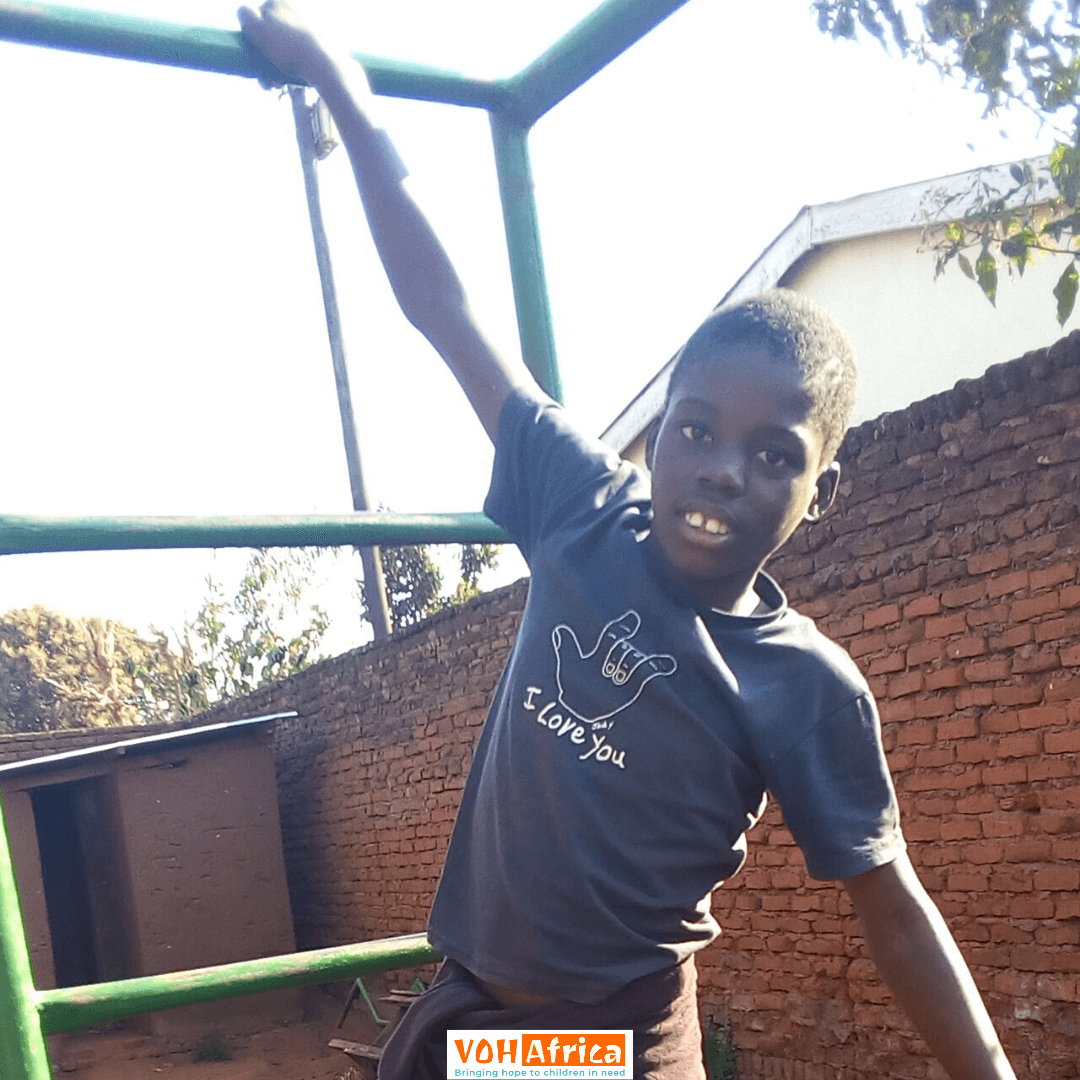 This week at VOH Malawi we received playground equipment for the children to play on! The playground includes a swing set and monkey bars, all made of steel for extra durability. The items were donated by a generous family here in Lilongwe and we are so grateful to them.

When the truck dropped off the playground, the team set it up and the kids got to play on it right away!
VOH Maramvya (Burundi) Update: Taking Temperatures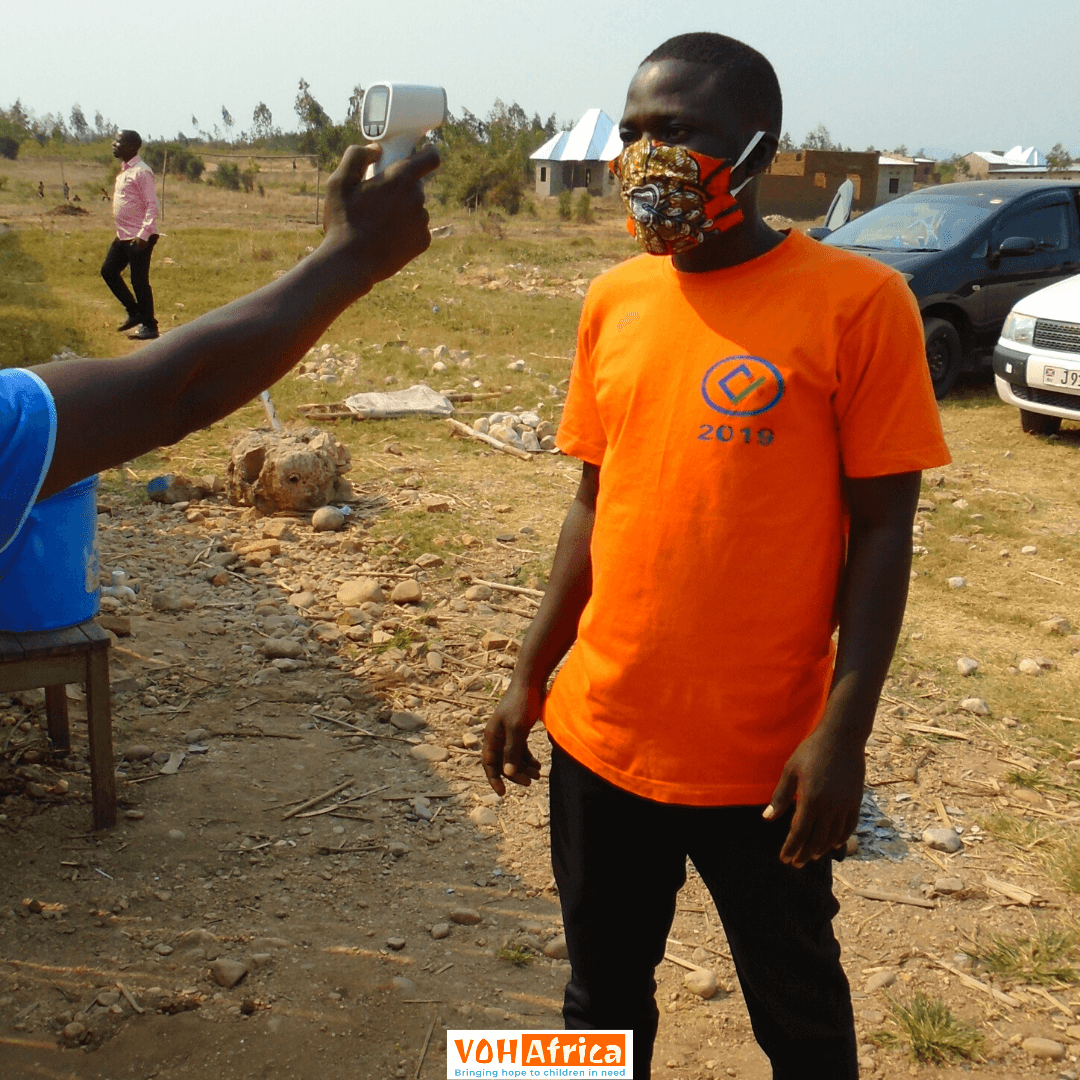 At VOH Maramvya for the past few days, we've been taking temperatures of everyone who enters our site. This is one way we are protecting our children during the pandemic.

In order to implement this policy, we bought a thermometer and we are so grateful to the donations that helped us afford it!
VOH Mongu (Zambia) Update: Lifting Spirits with Paint!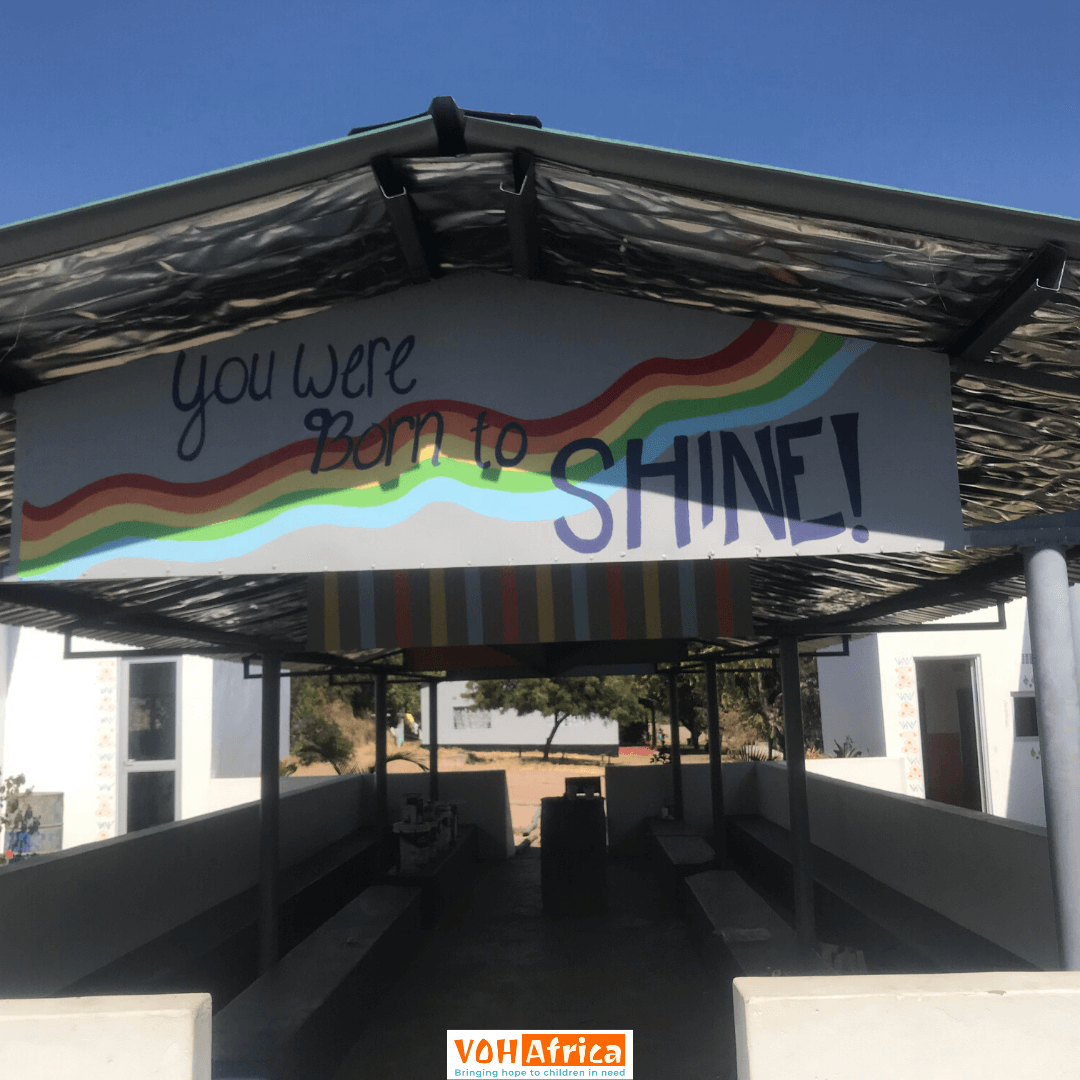 Here at VOH Mongu, we are trying to make the most of the lockdown by taking the time to improve our facilities and make our village more fun and kid-friendly!

This week, our discipleship/music room got some colour with the addition of brightly coloured triangles that make the room fun.

Our health clinic also got some new touches of colour by painting sayings in Silozi and English in the waiting area. We want everyone to feel uplifted and loved when they enter our clinic. We painted: 'Mwalatiwa' ('You are loved'), 'You are kind. You are brave. You are important.', 'Mubupilwe hande nipupo yamina kiyende' ('You are fearfully and wonderfully made'), and 'You were born to shine!'

It was so fun getting some of the kids from the children's homes to help with this! We had a blast painting together and improving our facilities as a team.

We hope people will see this and feel the love of God and believe they are important and valued.
VOH Mwanza (Tanzania) Update: Accidents Happen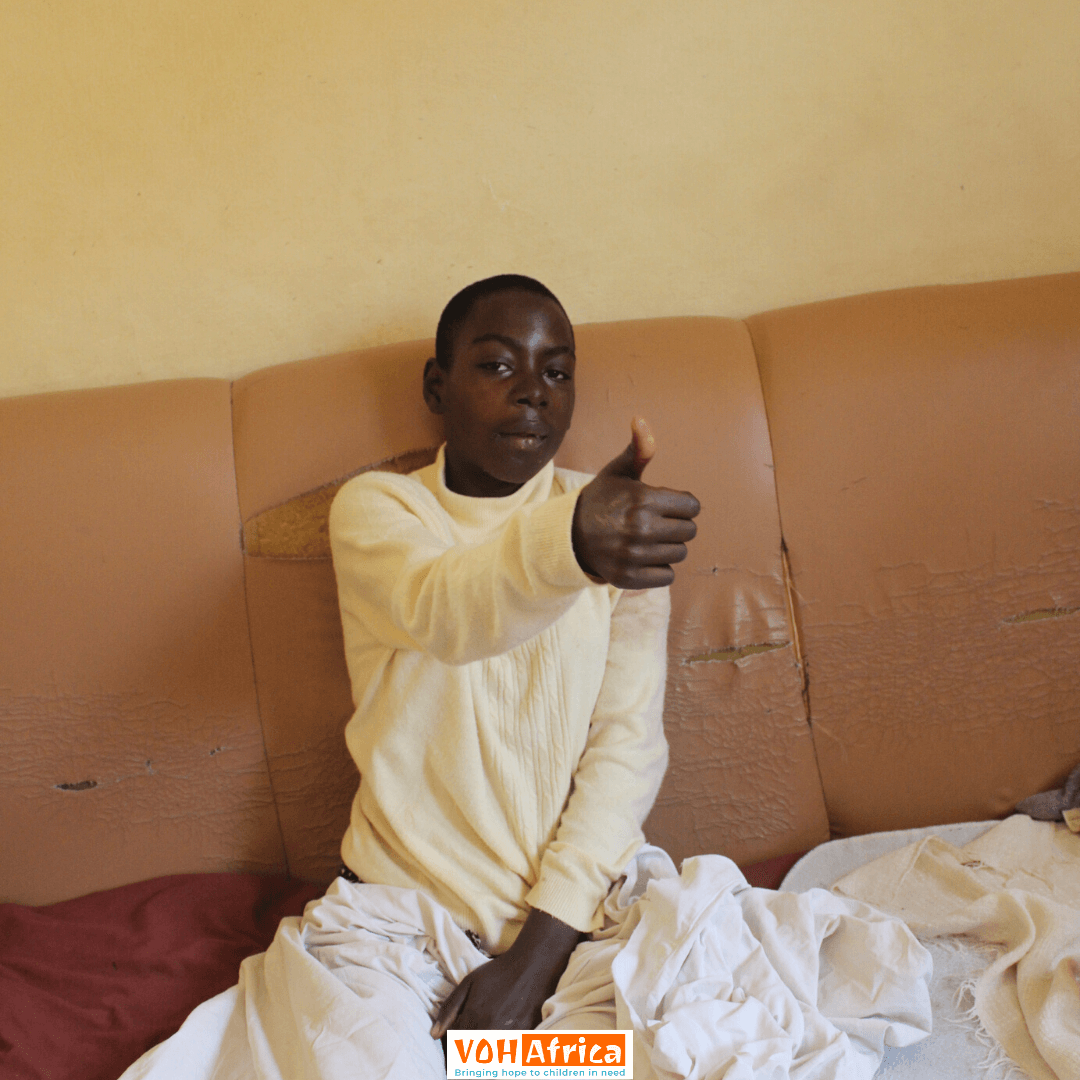 Recently at VOH Mwanza, one of our special needs children, Irene, took a nasty fall out of bed and split her lip. We are thankful for our healthcare staff who quickly assessed her and had her taken to a nearby hospital to get stitched up.

We know with kids there will always be accidents and injuries but we're grateful to be able to offer quality healthcare and respond to these accidents when they come so that our kids are back on their feet as soon as possible.

Irene is recovering well and Mama Kalamanda is taking good care of her.
VOH Zimbabwe Update: Hands-Free Sanitizing!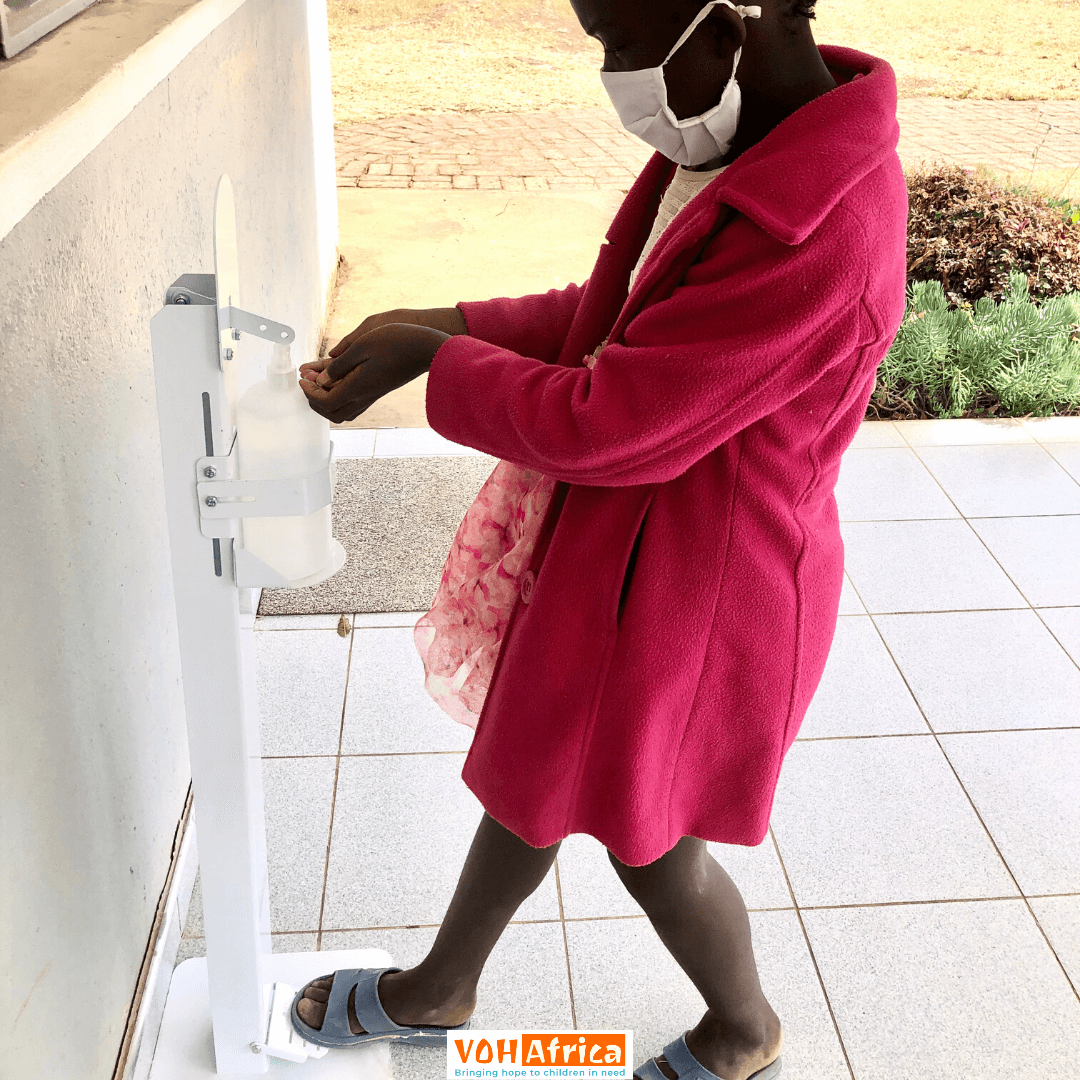 This week at VOH Zimbabwe we are so grateful to receive three contactless sanitizing machines from our friends the Norries.

With these machines, you don't touch anything; you just step on the paddle and sanitize your hands and off you go!

We are grateful for this donation and have set up the machines at all the three critical entry points at the Village.