COVID-19 In Africa
Major African stats as of June 22:
Confirmed cases: 297,112

Active cases: 151,937

Recoveries: 146,337

Number of deaths: 8,116

Virus-free countries: none
Updates from where we work as of June 22:
Burundi: 144

Malawi: 730

Tanzania: 509

Zambia: 1,430

Zimbabwe: 489
(source: africanews.com)
Support our Work During COVID-19 by Donating HOPE Packs!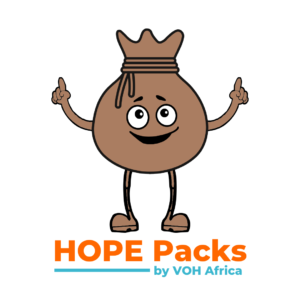 Each package contains:
1 bottle of liquid hand soap
2kgs of nutritious porridge
reusable face masks (with use and care instructions)
children's multi-vitamins
a COVID-19 safety handout
Each HOPE Pack costs $20. We've already raised over $7,000–that's over 350 HOPE Packs!
Support this initiative by donating a HOPE Pack!
VOH Bulale (Tanzania) Update: Distributing Hope Packs!
Our VOH Bulale kids are very grateful to receive their regular nutrition packages during their time away from school. Every two weeks we distribute nutritious porridge and vitamin syrup. We want to do everything we can to ensure they are getting proper care so they remain healthy. 
We're so grateful all of our students are doing well! Their parents and guardians say that the regular nutrition packs are helping a lot. 
We are so thankful to everyone who has donated to our Hope Packs campaign to make these packages possible during these difficult times. 
Donate a Hope Pack today by visiting vohafrica.com/hopepacks
VOH Chongwe (Zambia) Update: Writing to Sponsors!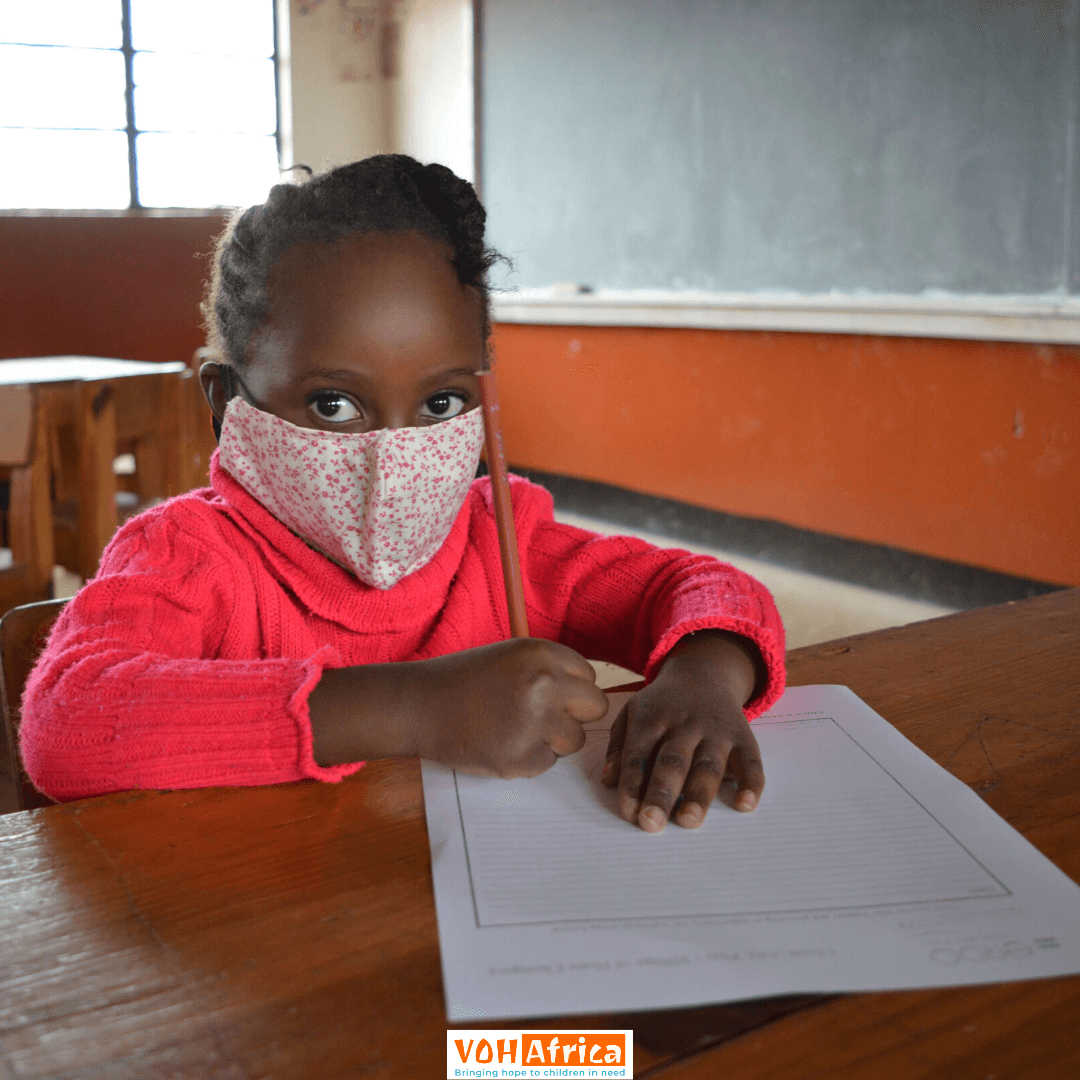 Last week was sponsor letter writing week at VOH Chongwe. The children were so excited to write to their sponsors and inform let them know how they are doing and how the school term has been so far. They also updated them on how they are holding up during COVID-19. 
We all appreciate the dedicated support received from sponsors and are thankful for them. Each sponsor is making a big difference in their child's life!
You can become a VOH Sponsor today by visiting vohafrica.com/child-sponsorship
VOH Kitwe (Zambia) Update: Hope Packs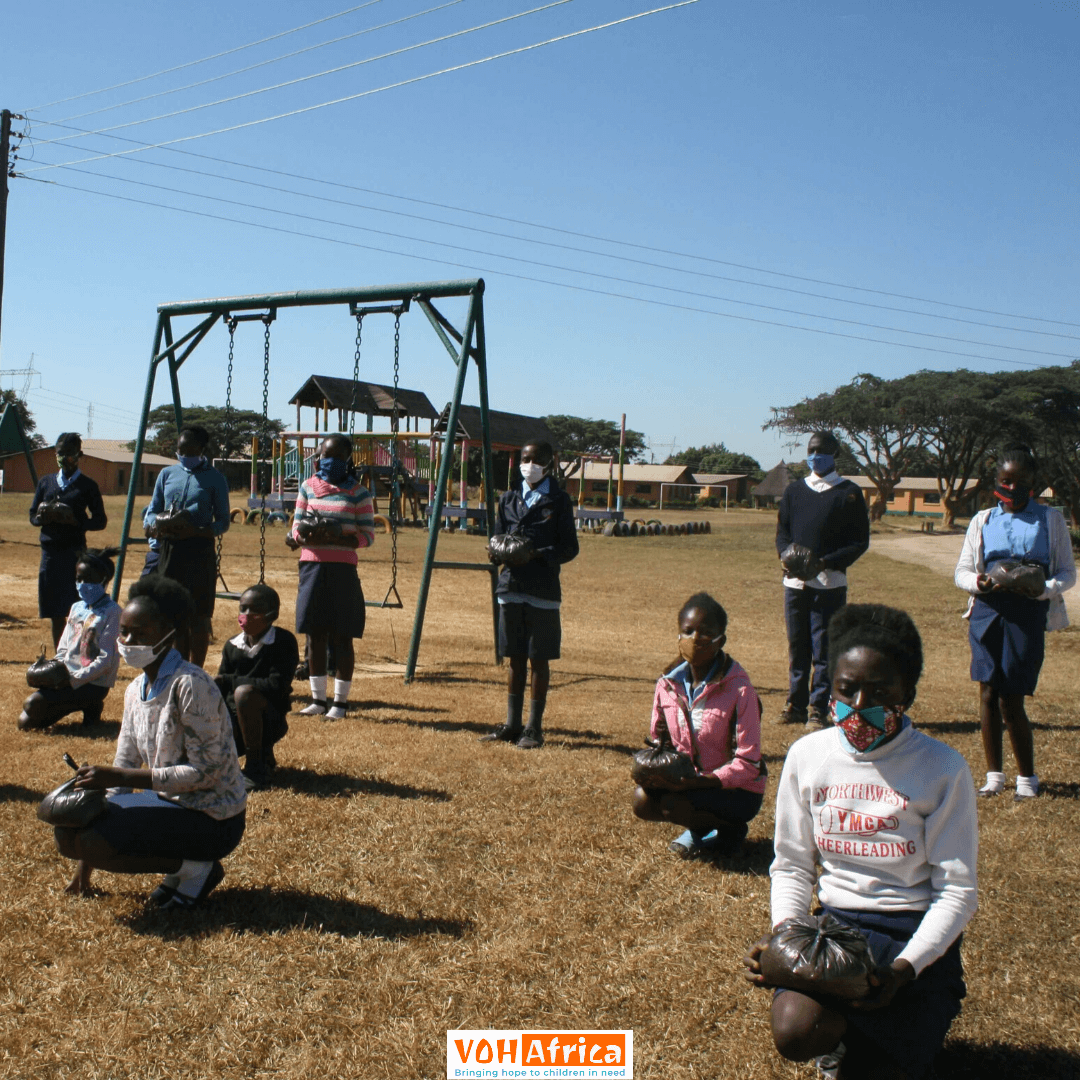 As part of our Hope Pack distribution at VOH Kitwe, we are providing a 5kg bag of Mealie Meal for all of our children. 
We are so grateful that we can support both our students and their families during these difficult times through our weekly Hope Pack distribution! 
You can support this project and give Hope Packs by visiting vohafrica.com/hopepacks
VOH Luongo (Zambia) Update: Staying Safe!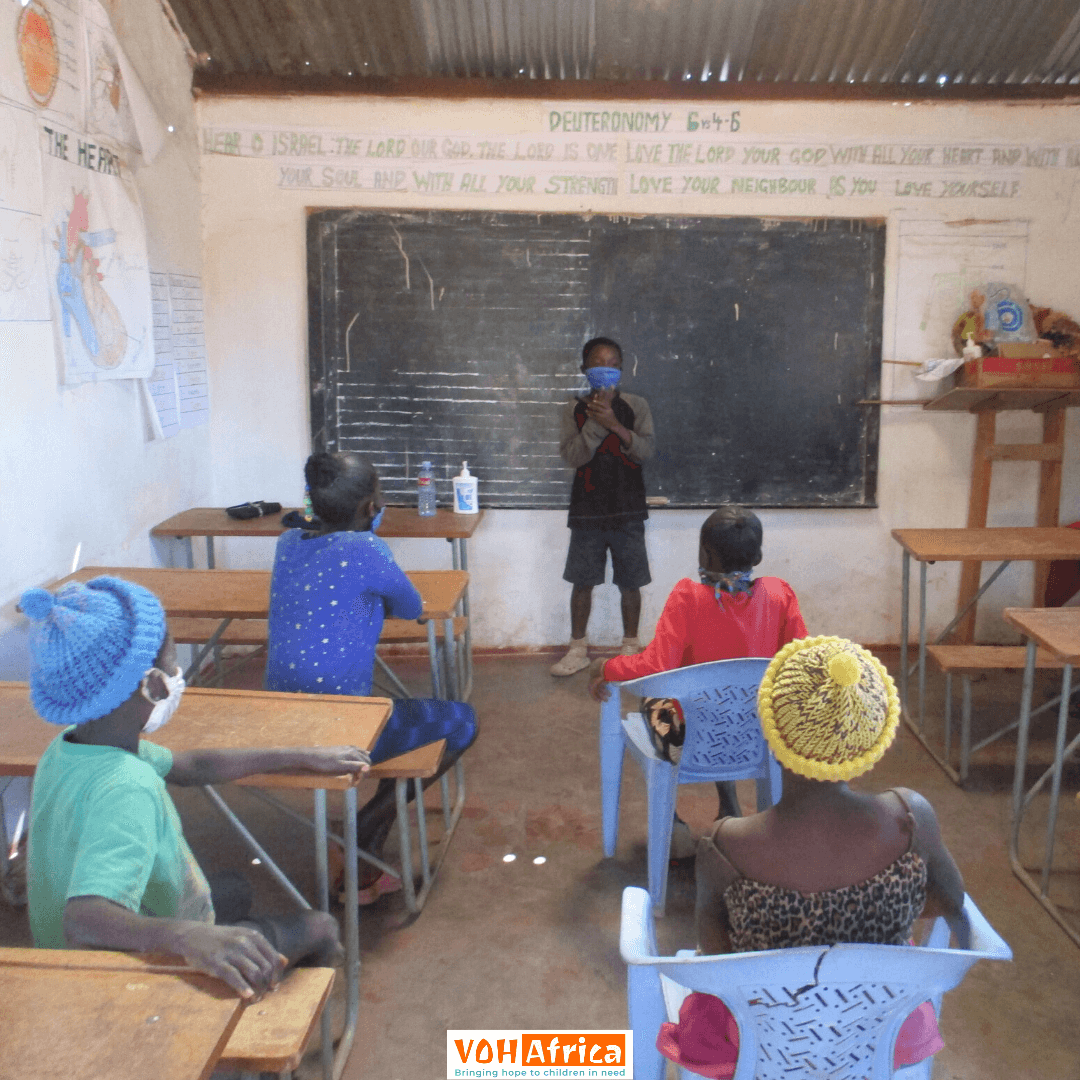 This week at VOH Luongo we had a refresher for our children and staff on our COVID-19 policies. Our children are getting used to the new normal and it was encouraging to see them able to explain the symptoms of COVID-19 and what to do if they notice any symptoms. 
During the gathering, two of the children demonstrated to their friends some ways to prevent the spread. 
It is great to see that our children have this knowledge and can remind each other what they've learned so they are all safe!
VOH Malawi Update: Visiting Maria's Family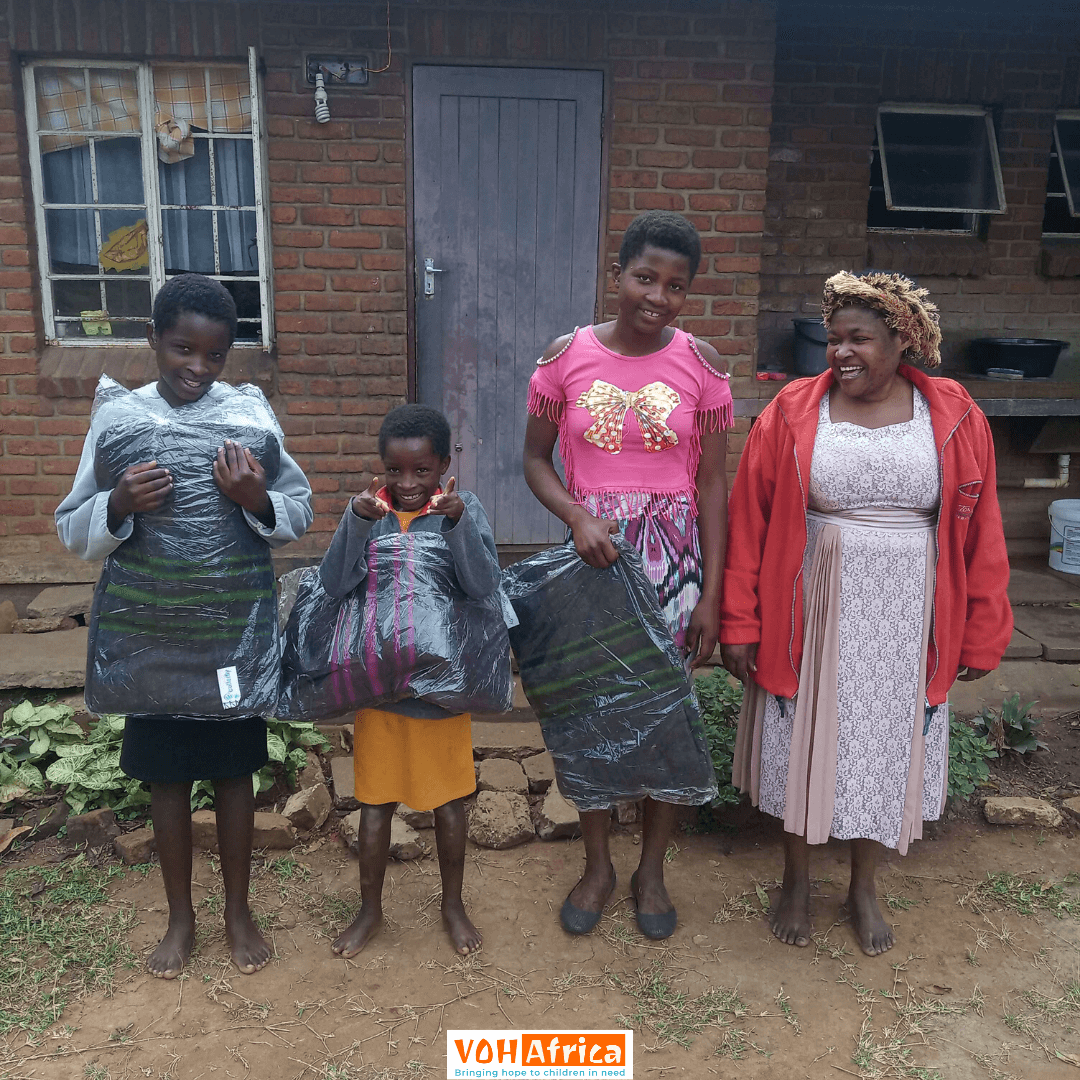 This week at VOH Malawi our team headed out to visit some of our children who live outside of Lilongwe, where our centre is located. They had a great visit with Mercy, Maria, and Beatrice who live with their aunt. 
The three girls were so happy to spend time visiting with our team. Maria, who's the middle sister, showed us a beautiful picture she drew of her whole family.
We are so proud of her creativity and wanted to share it with you. Well done, Maria!
VOH Mongu (Zambia) Update: New Baby Chicks!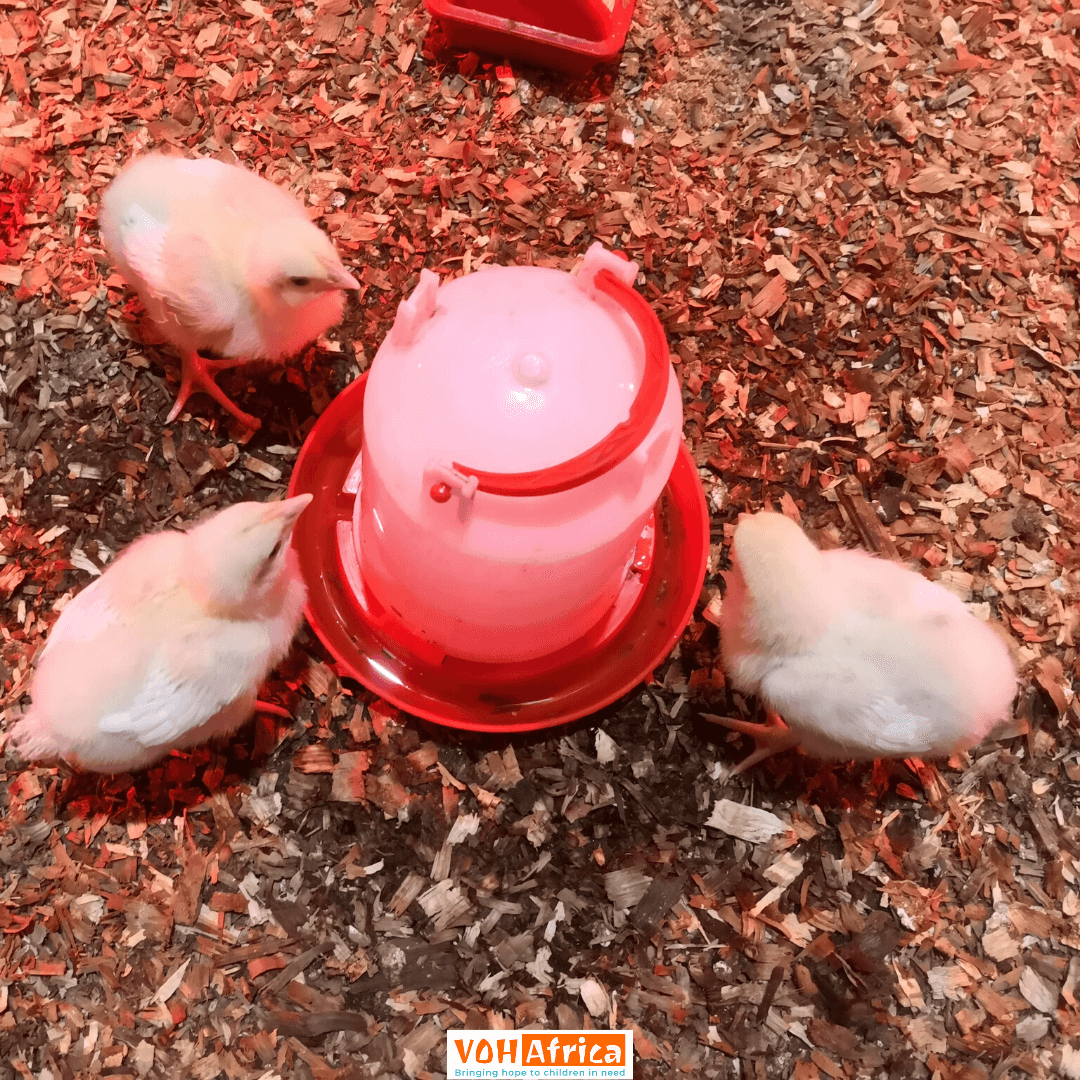 We have 400 new furry friends here at VOH Mongu! The children and staff were so excited to restock our chicken coop with new baby chicks this week. 
We are always looking for new ways to provide our children with experience and life skills that will help them when they are older. This chicken coop initiative is a great way of teaching the children responsibility and the practicalities of raising chickens. 
The chickens are also a way of generating income for the Village; we raise the chicks and then sell them when they get old enough. The children who live at the center love taking turns to feed and care for the chicks.
VOH Mwanza (Tanzania) Update: Keeping Up with School at Home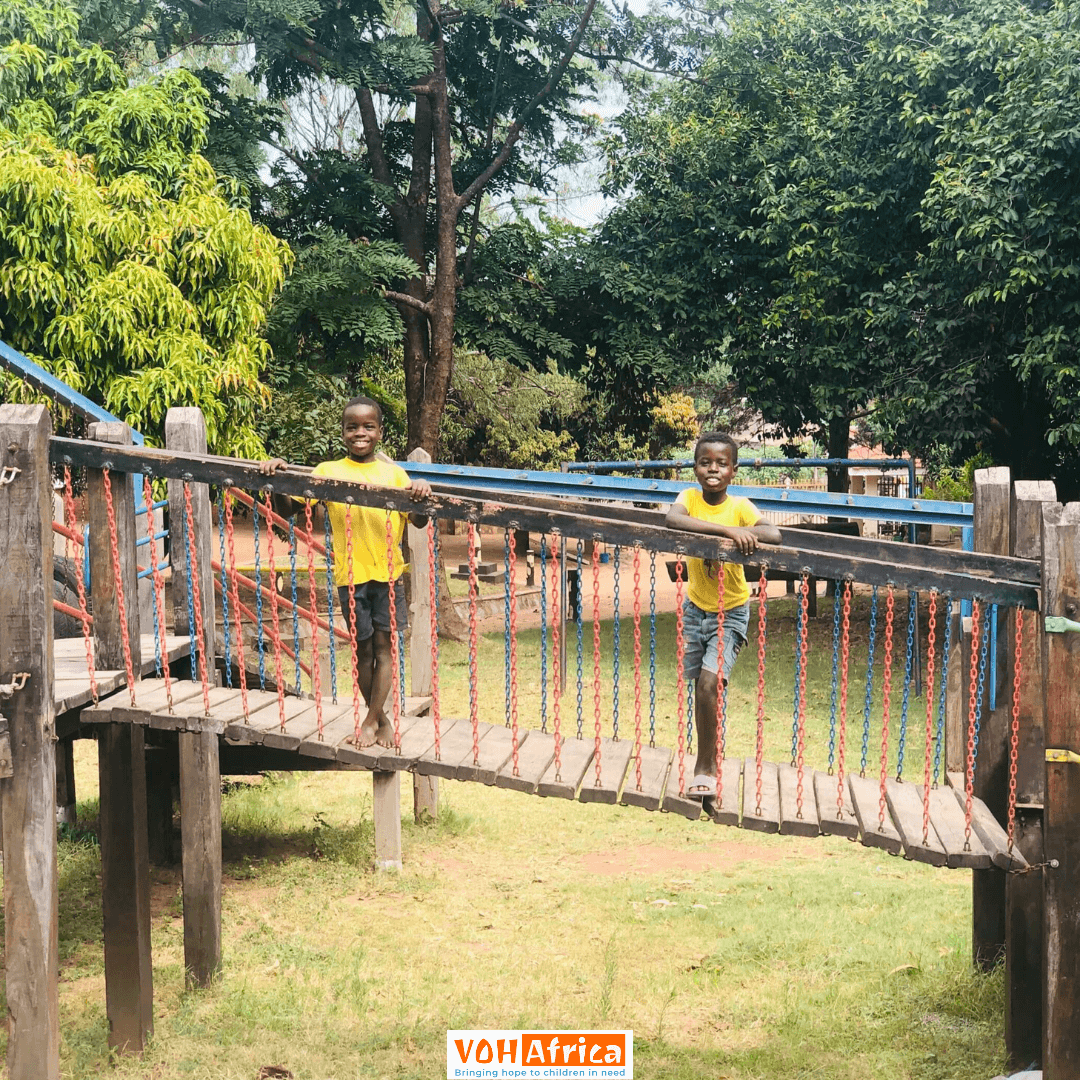 At VOH Mwanza, while schools are closed our students continue to study from home. They are doing their best to keep up with their studies so they are prepared when schools reopen. 
Our teachers have been on a rotating schedule, coming on-site to help the kids who live at the Village with their homework assignments. 
The children are also taking time to play outside and get lots of fresh air and exercise to keep them healthy and their minds fresh. While they miss going to school a lot, they are doing well and working hard!
VOH Zimbabwe Update: Receiving Supplies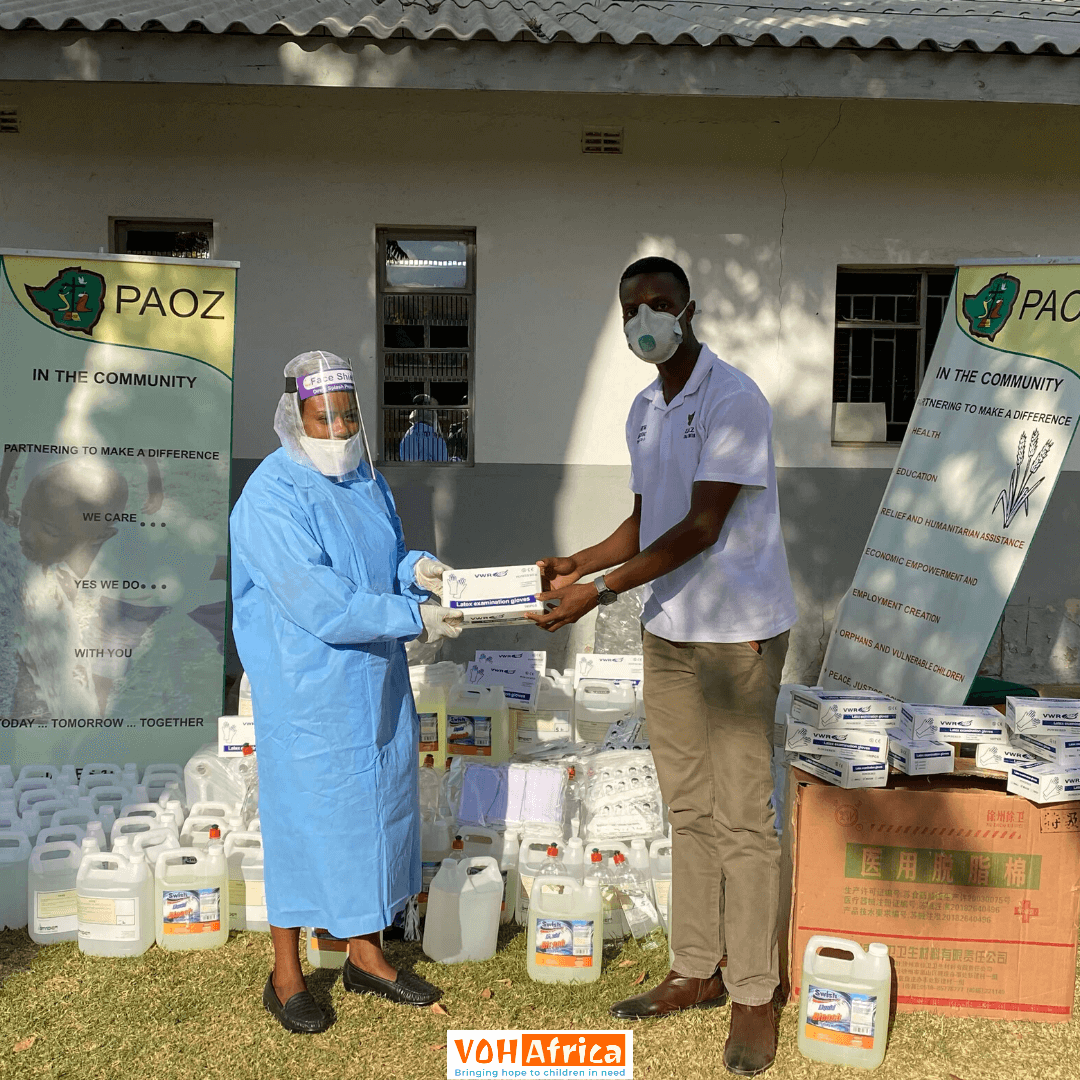 With the Coronavirus affecting everyone globally, it's important to look out for each other. Recently at VOH Zimbabwe, our local clinic received donations from the Pentecostal Assemblies of Zimbabwe (PAOZ) Social Concerns Department to help the fight against the pandemic. 
The items received include cleaning detergents, face masks, gloves, and other items used to maintain hygiene and prevent the spread. The Department is a wing of the national church and them taking the initiative to donate these items is greatly appreciated!