COVID-19 In Africa
Major African stats as of June 8:
Confirmed cases: 189.559

Number of deaths: 5,189

Recoveries: 82,985

Active cases: 101,385

Virus-free countries: none
Updates from where we work as of June 8:
Burundi: 83

Malawi: 438

Tanzania: 509

Zambia: 1,089

Zimbabwe: 282
(source: africanews.com)
Support our Work During COVID-19 by Donating HOPE Packs!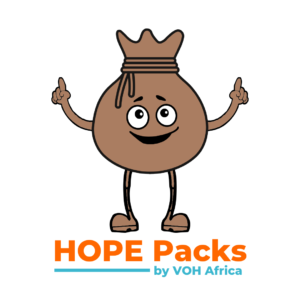 Each package contains:
1 bottle of liquid hand soap
2kgs of nutritious porridge
reusable face masks (with use and care instructions)
children's multi-vitamins
a COVID-19 safety handout
Each HOPE Pack costs $20. We've already raised over $6,500–that's over 325 HOPE Packs!
Support this initiative by donating a HOPE Pack!
VOH Bwiza (Burundi) Update: Visiting Chensena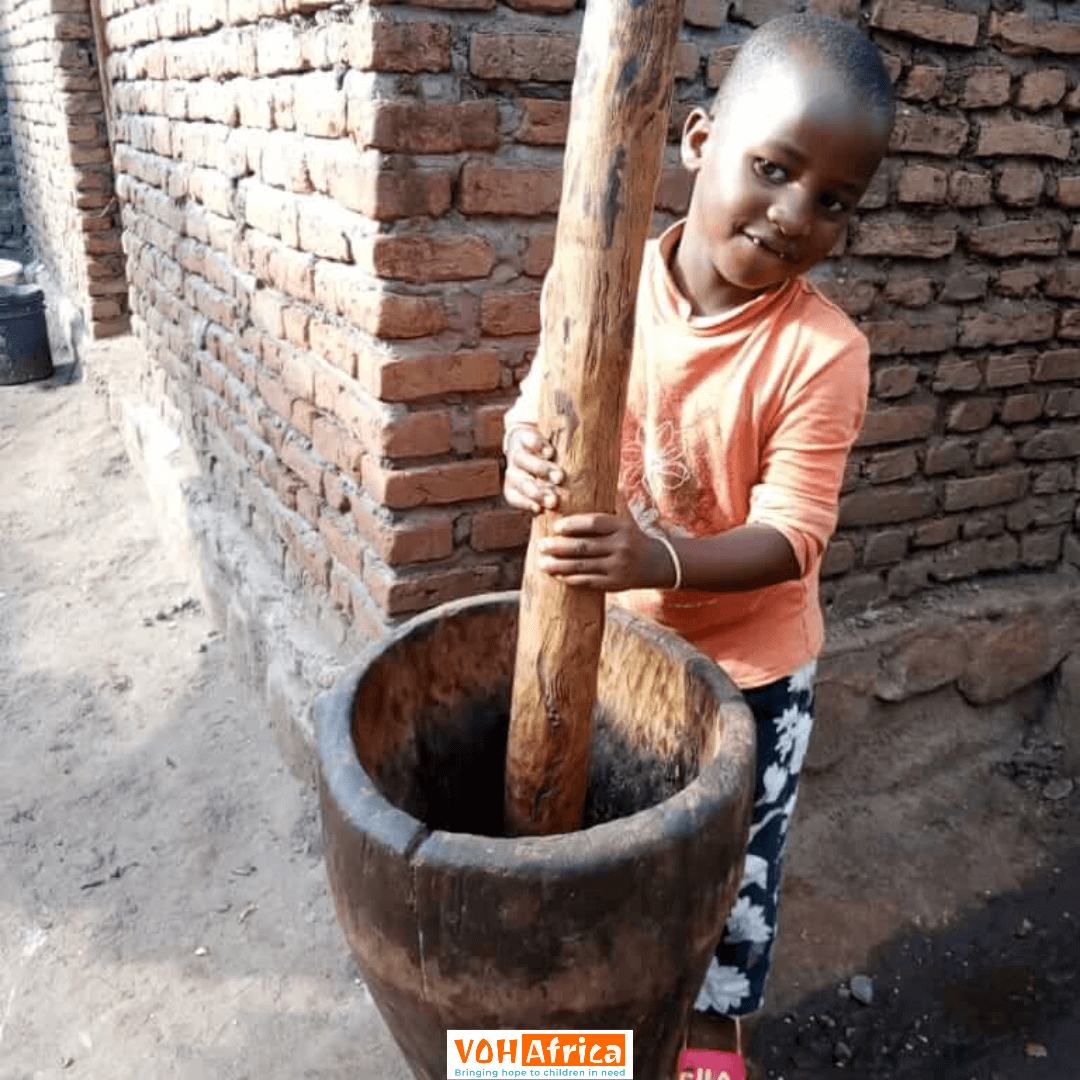 During a recent visit to one of our children's homes at VOH Bwiza, we were so happy to see how well Chensena, one of our preschool children, is doing.
She is six years old and has seven siblings. When we visited the family we were warmly greeted. They told us what a help Chensena is around the home. She helps with washing the dishes and preparing cassava leaves for cooking.
We encourage the children to help at home so they can help their families and learn how to do things for themselves.
VOH Chongwe (Zambia) Update: Preparing to Reopen Schools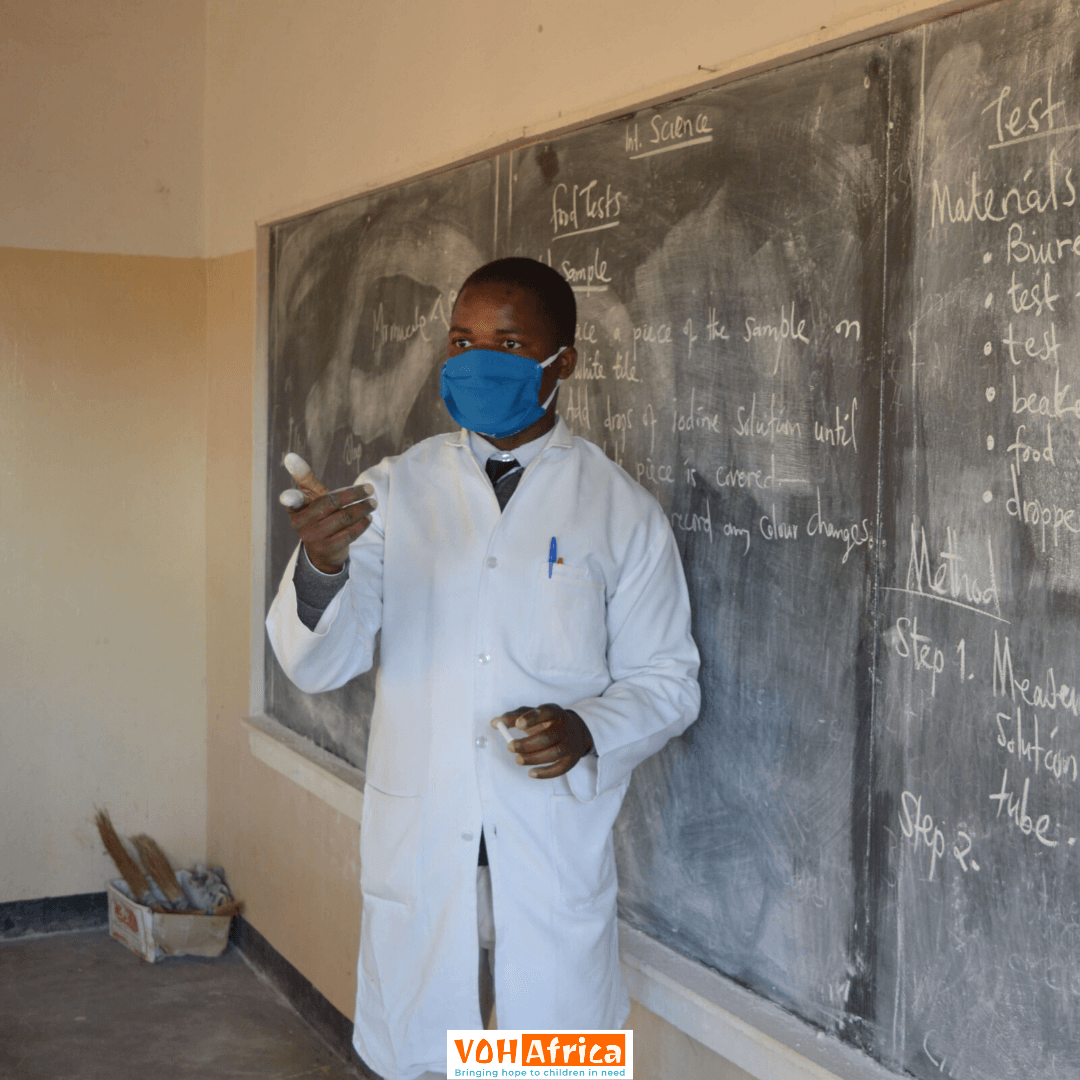 The Zambian Government has approved the reopening of schools for grades 7, 9, and 12. We are so happy that all of our VOH Chongwe students have reported they are in good health and ready to learn!
The children understand the seriousness of the virus and that we are in it together. We also keep them informed in daily COVID-19 meetings. They are cooperating with our staff to ensure all measures are strictly followed including washing hands at our designated stations, wearing masks, screening temperatures, sanitizing, and social distancing.
We are encouraged to see our children taking these measures seriously.
VOH Kitwe (Zambia) Update: Back to School!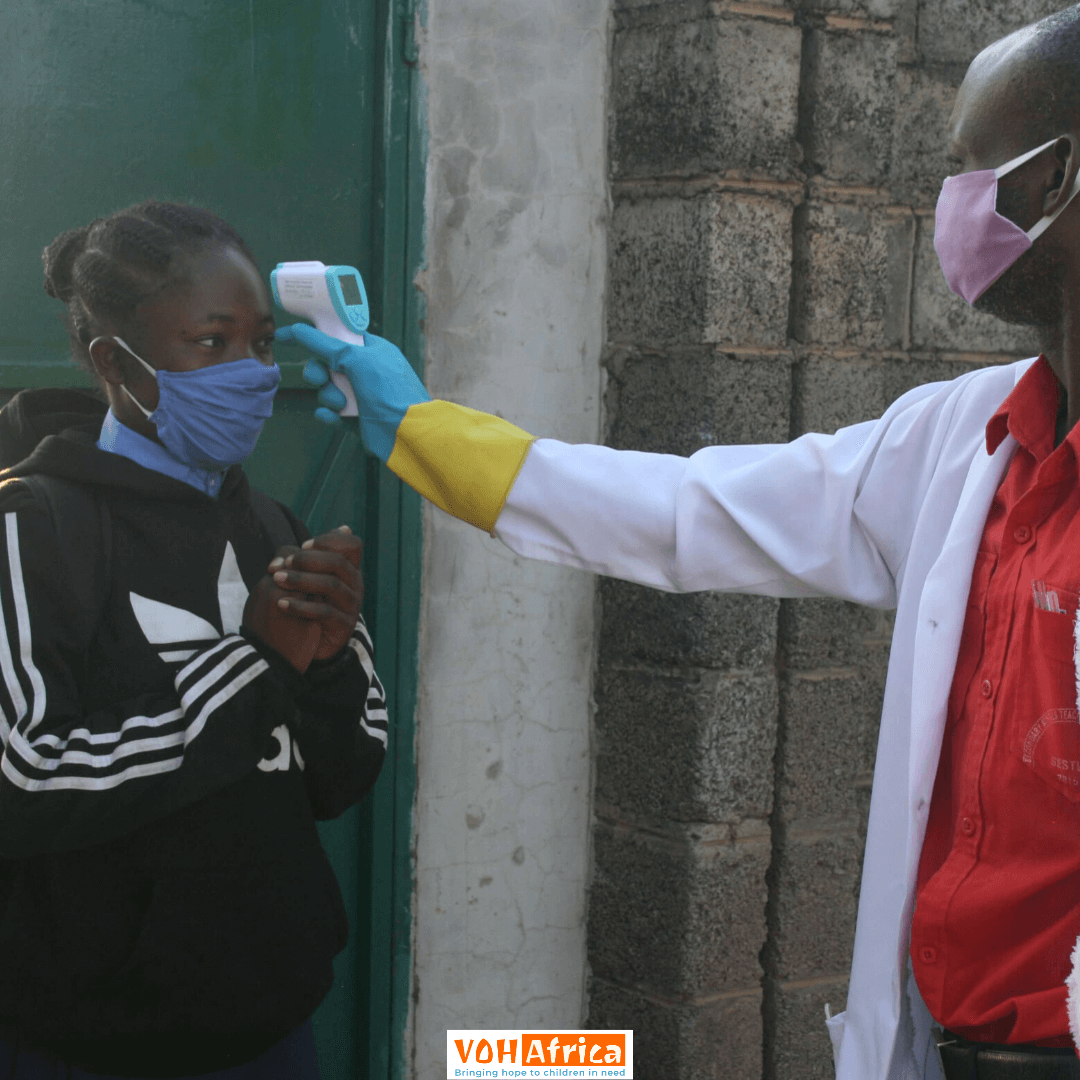 At VOH Kitwe our Grade 7, Grade 9, and Grade 12 students are back at the center as part of the government's guided reopening.
We were already meeting all of the government's requirements for reopening, so we are ready and excited to receive them back to class!
The first-day experience was joyful for both the students and the staff. We are so thankful that our students love to be in school and we are thankful for all of our dedicated teachers.
Opening examination grades will ensure students are ready for exams that will be starting in just a few months. The rest of our students who are not in examination classes continue to come for their daily feeding program and schoolwork between the exam class schedule so they are not all coming at the same time.
It's exciting to see things slowly begin to return to a more normal routine. Thank you for your prayers during these challenging times!
VOH Luongo (Zambia) Update: Daily Care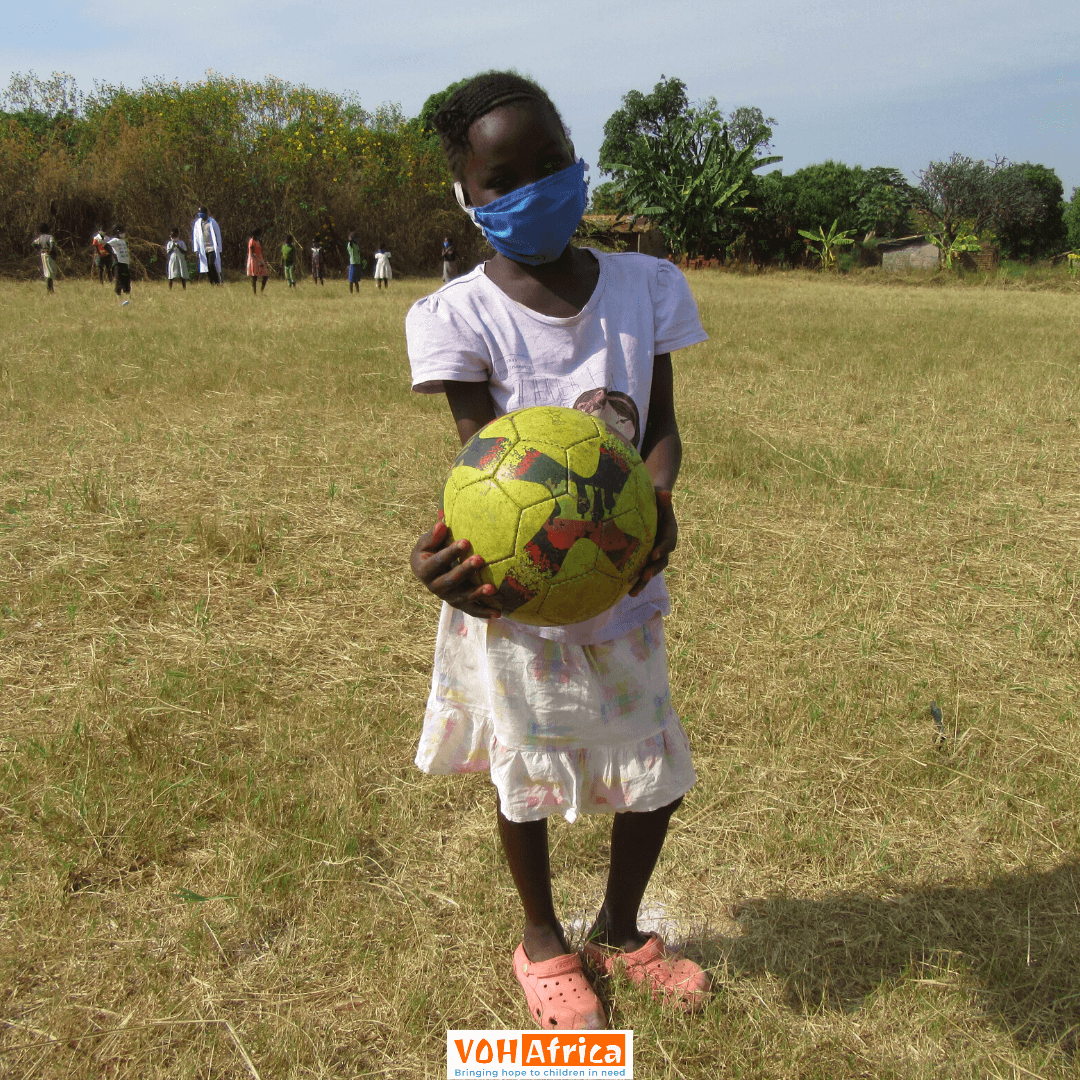 Our school at VOH Luongo continues to receive children every morning even during school closure. They come for their daily feeding program and to drop off homework and pick up new lessons.
While they are with us we allow the children to take part in physical fitness through games and sports, while still observing our safety protocols. The children enjoy their time playing together.
We also take this opportunity to share a devotional and encourage them.
We are so grateful to our dedicated staff who are always looking out for our children's wellbeing!
VOH Malawi Update: New Blankets!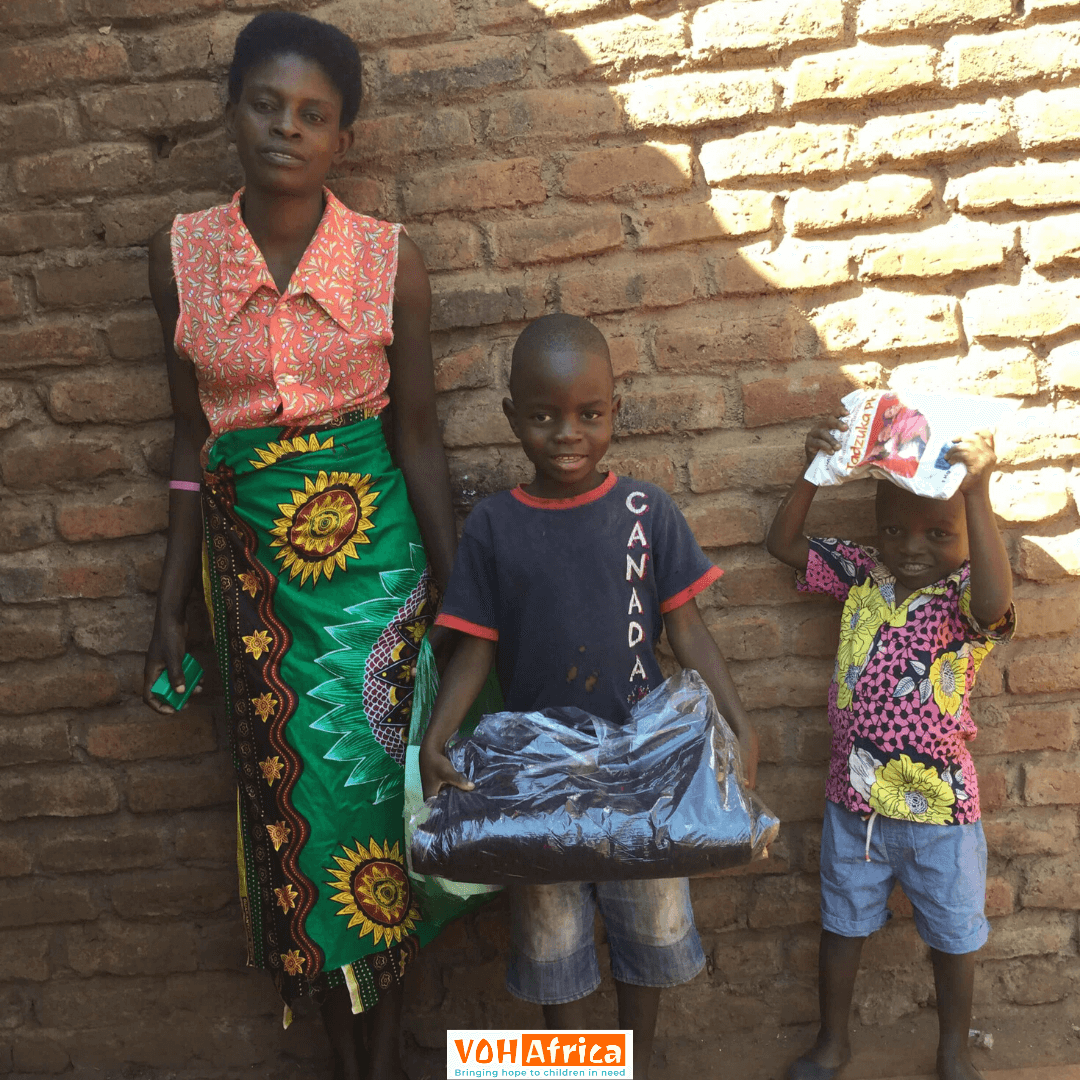 Did you know that June and July are the coldest months in Malawi? Overnight it often drops to single digits on the Celsius thermometer which is very cold when you live in uninsulated homes.
This week at VOH Malawi we're distributing warm blankets to our students along with their weekly nutritional porridge and bar of soap. This is a huge benefit on these cold winter nights.
Many people do not own beds or mattresses but rather sleep on reed mats, which can make it even more difficult to stay warm through the night. These heavy wool blankets will help VOH kids sleep warm throughout the night.
VOH Mongu (Zambia) Update: Returning to School!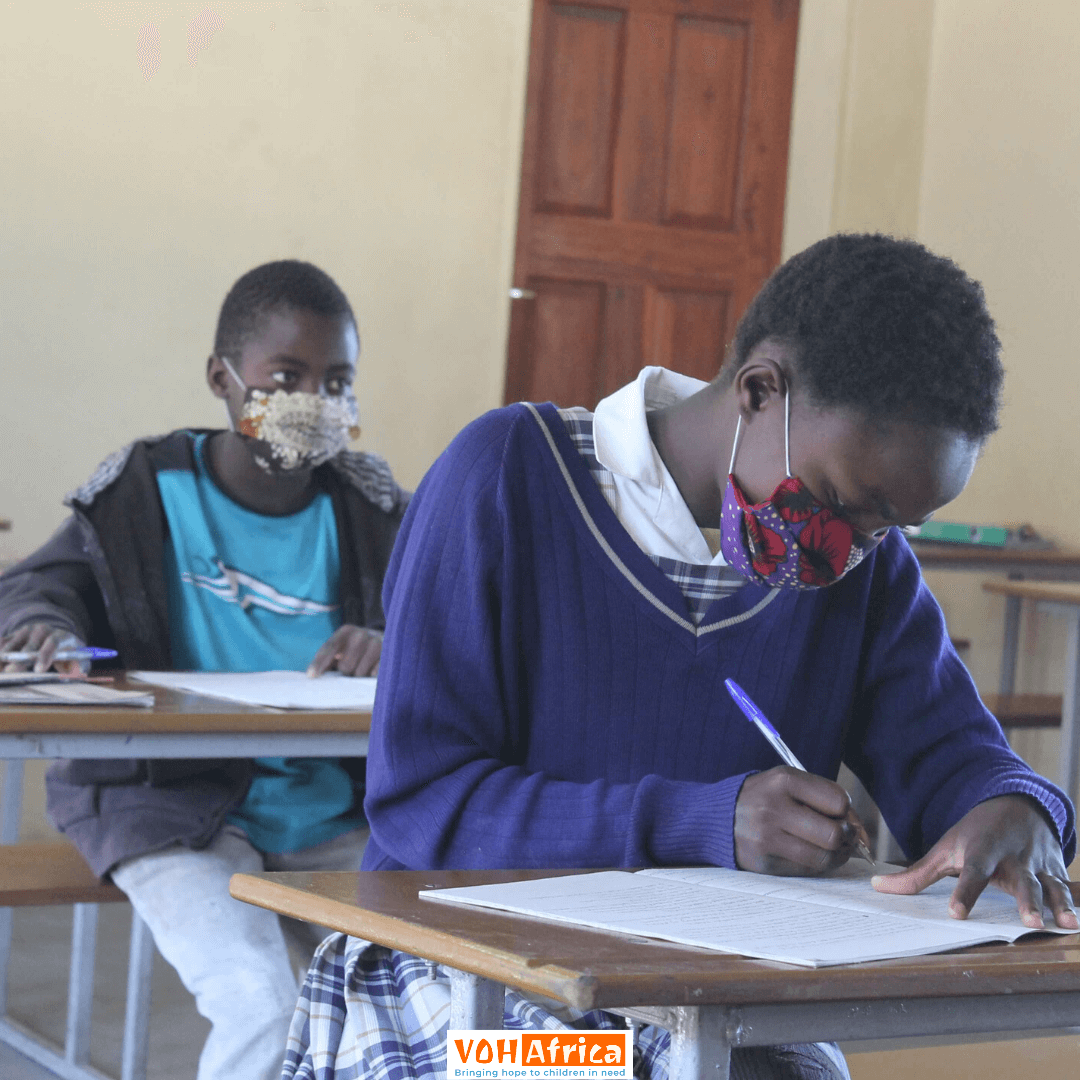 The government of Zambia has let exam-writing students come back to school as long as they are following strict safety guidelines. Here at VOH Mongu, we are so excited to see these students and teachers again after so long!
Our school is taking all precautions necessary to help our children stay safe from COVID-19 while they continue learning. We have provided them all with face masks, are using multiple classrooms so they can be spaced out properly, are ensuring they are washing hands and using sanitizer often during the day, and don't allow sharing supplies between students.
We are praying and hoping that all of our students can catch up on their students and do well on their government exams at the end of the year.
VOH Mwanza (Tanzania) Update: Generous Donations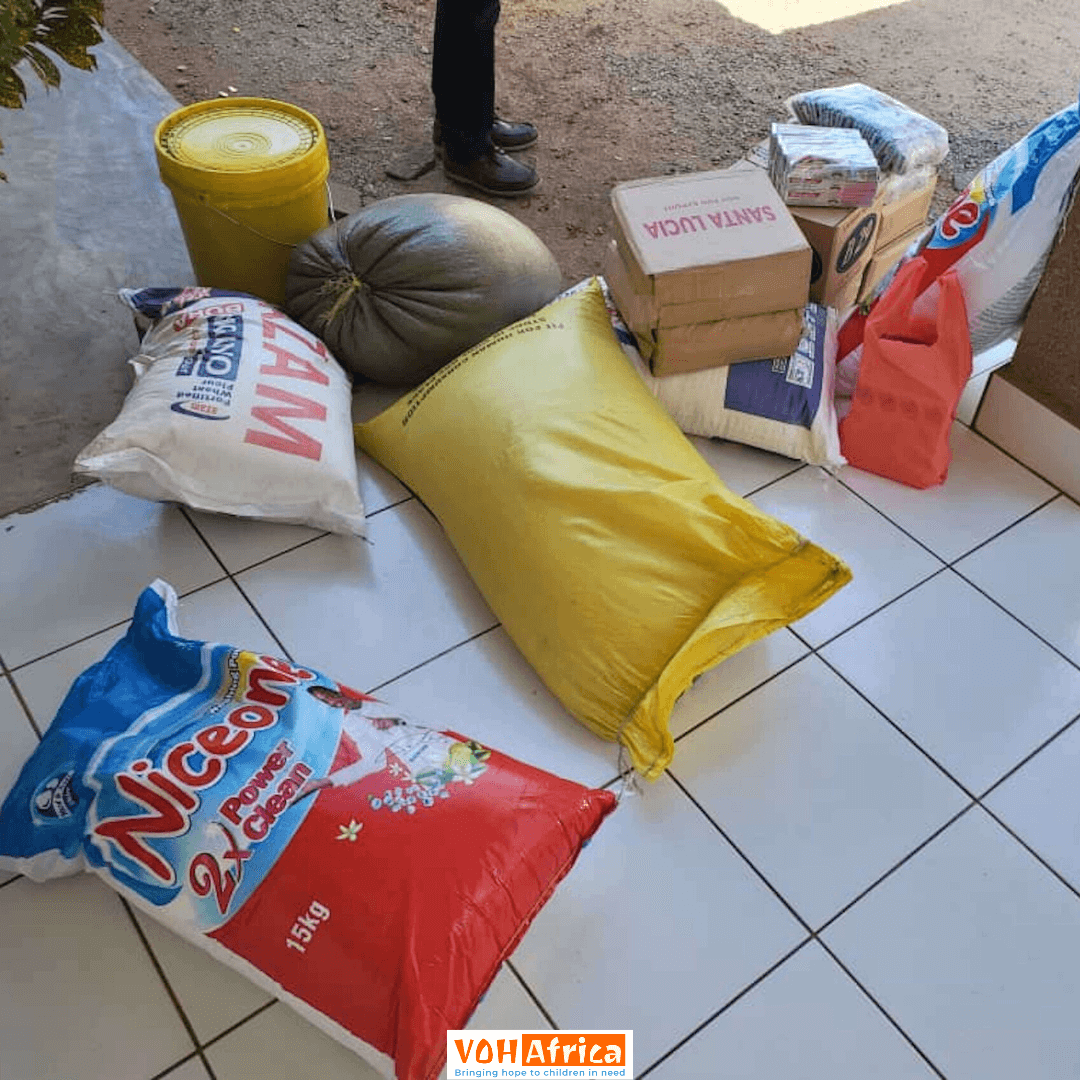 At VOH Mwanza we recently received a donation of food, soap, and supplies valued over $500 from one of our local Banks in town. We are so thankful for their support, especially during these times.
We have received so many donations lately. Because of this generosity, we can bless some of our staff with food, too!
We know this is a difficult time for many and it's not getting easier to put food on the table, and so we are grateful we can support our staff in some extra ways because of our generous community members and businesses.
VOH Zimbabwe Update: City Health Department
In the past week, the City Health Department in partnership with Pentecostal Assemblies of Zimbabwe (PAOZ) Social Concerns Committee came to VOH Zimbabwe to teach about the COVID-19 pandemic. This teaching was targeted mainly on outreach workers and caregivers.
The information shared by the Health Department was eye-opening and very helpful. They also cleared the air on popular misinformation about Coronavirus.
We appreciate receiving as much training and information as we can so we can pass it on to our staff and children and be better equipped to stay safe during the pandemic.