Check out what's been going on this week at Villages of Hope-Africa…
*
Malawi: Meeting Sponsors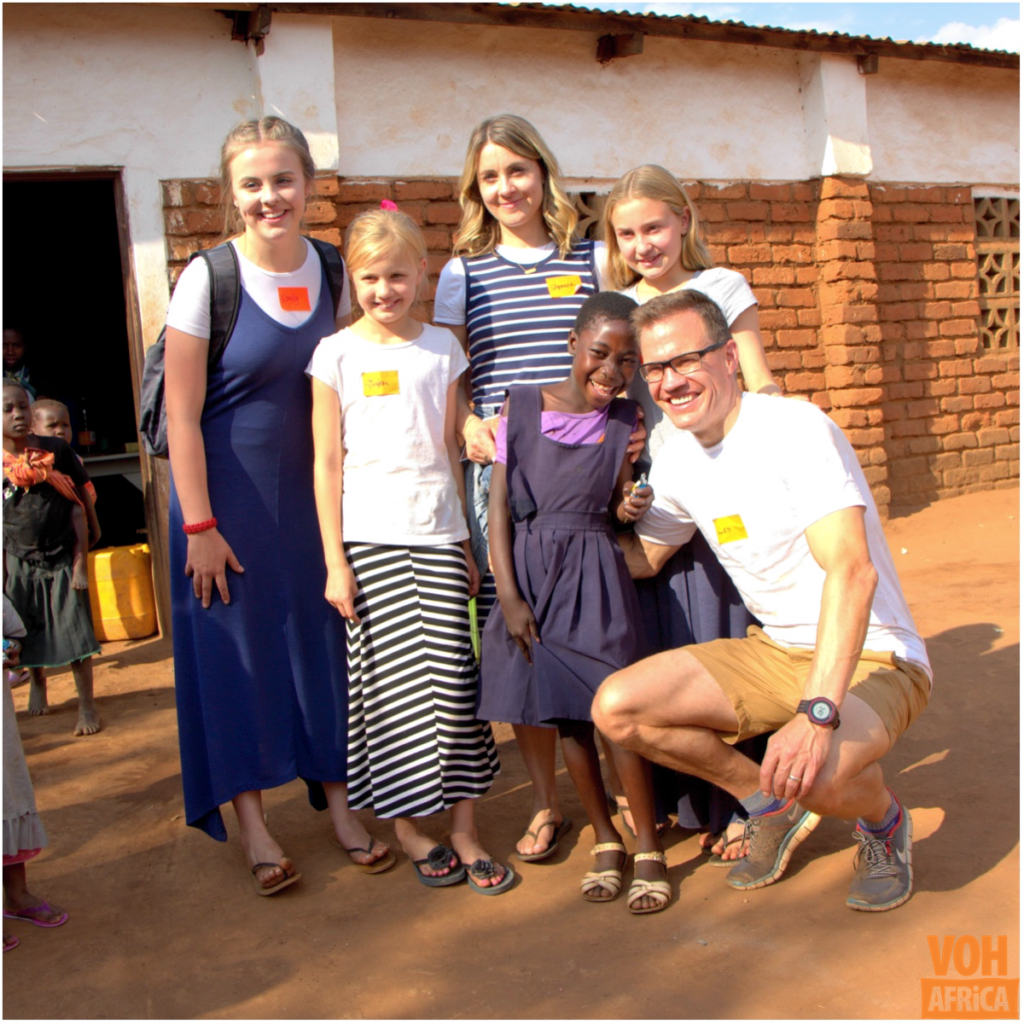 This little VOH Malawi girl, Naska, got the surprise of her life when her Child Care Plus sponsor family arrived from Canada to meet her and her family. She was overjoyed to get to know the people who have been faithfully helping support her education and healthcare.
---
Burundi: Ministry of Health Visits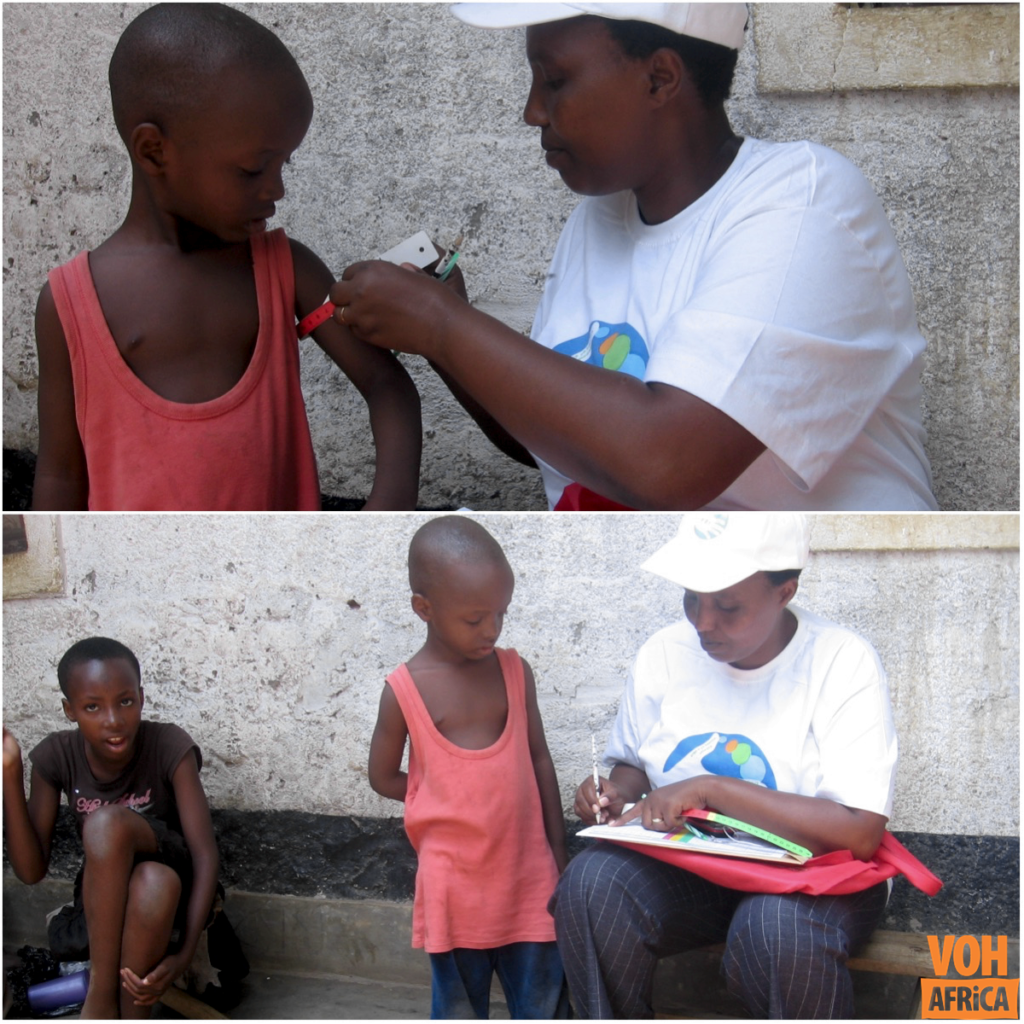 Last week, VOH Burundi received visitors from the Burundian Ministry of Health. They are checking on the health status of all children under the age of five living in children's homes around the city of Bujumbura.
In our children's homes, Blessing is the only child under 5 years. The inspectors were impressed to find how healthy and well-nourished Blessing is. They were also impressed by the good care being provided by our house moms and by the nutritious meals they prepare for our children!
---
Chongwe: End of Term Exams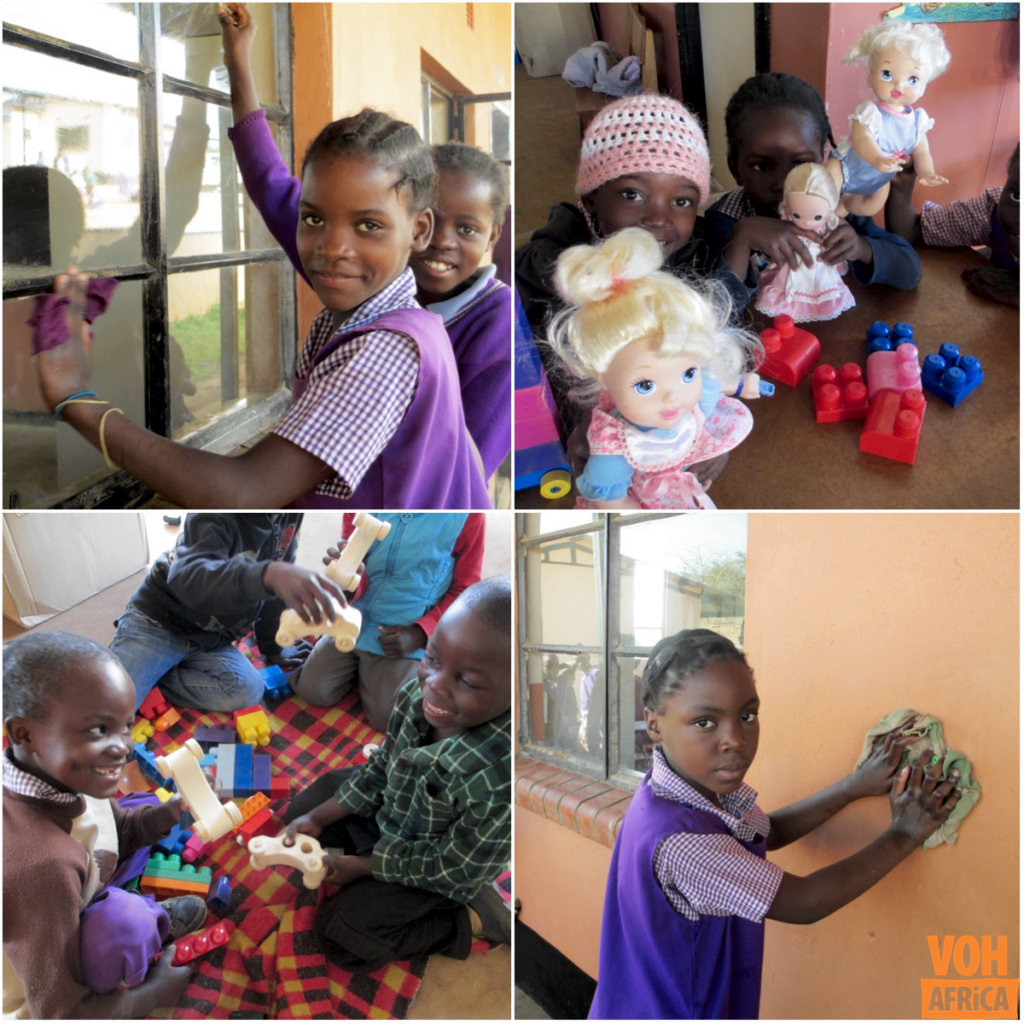 This week the kids at VOH Chongwe finished writing their end of term exams. When the exams were completed, the students spent time helping their teachers clean the classrooms before heading off on break. All the grades participated in the cleaning but the little ones in Pre-class spent most of the time having fun playing with their dolls and cars!
---
Kenya: Field Trip!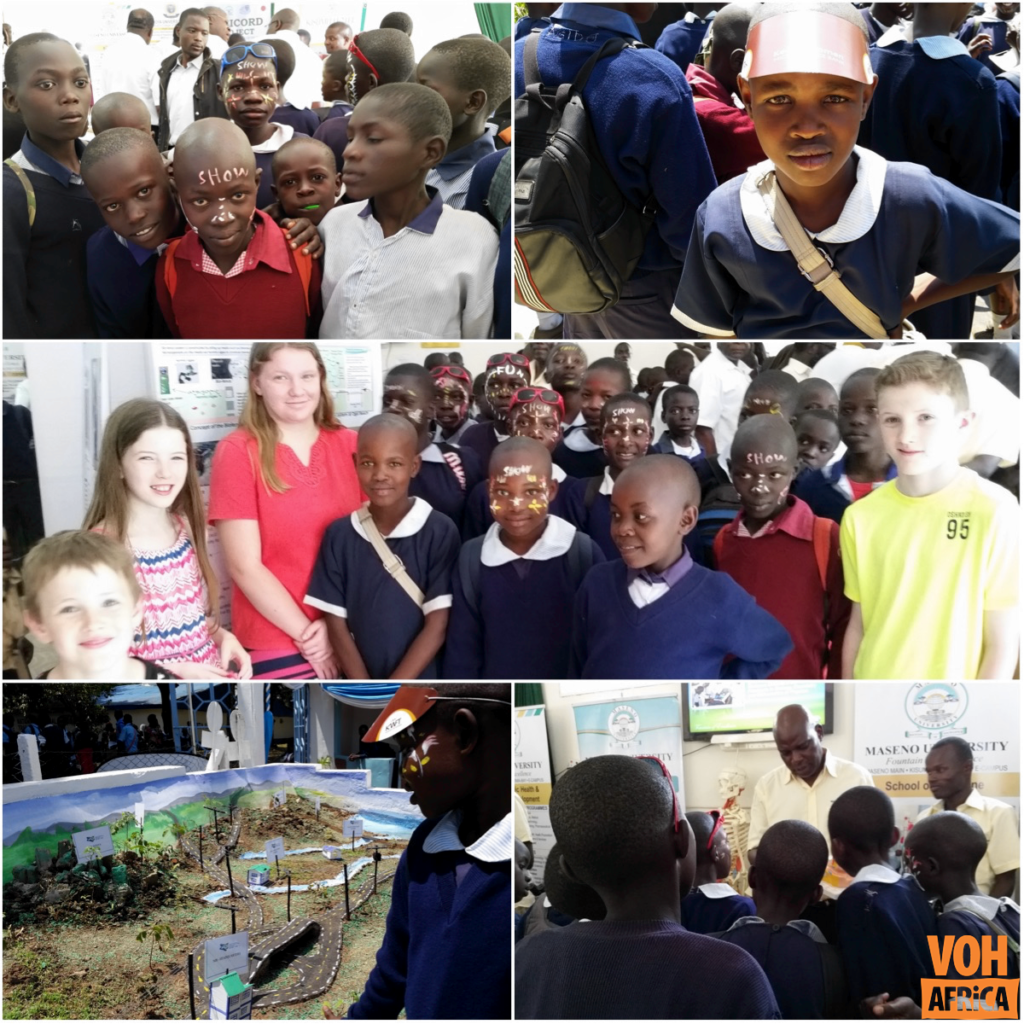 This week at VOH Kenya, our grade 4 and 5 students went on a field trip to the Kisumu Regional Show put on by the Agricultural Society of Kenya. These 50 children visited educational and interactive displays representing most of Kenya's agricultural, business, and education fields. A highlight of the day was enjoying ice cream cones to help cool off from the hot Kenyan sun!
---
Kitwe: Health Education
The school at VOH Kitwe held a special session to talk to the boys and girls aged 14-18 regarding peer pressure, health, and hygiene. In addition to their teachers, the clinic staff also participated in the time they had together. This program is conducted once per term and gives the students valuable information and a safe place to ask any questions they may have. By doing this we are helping prevent early marriages, teen pregnancies, and sexually transmitted diseases.
---
Mongu: Class Pictures!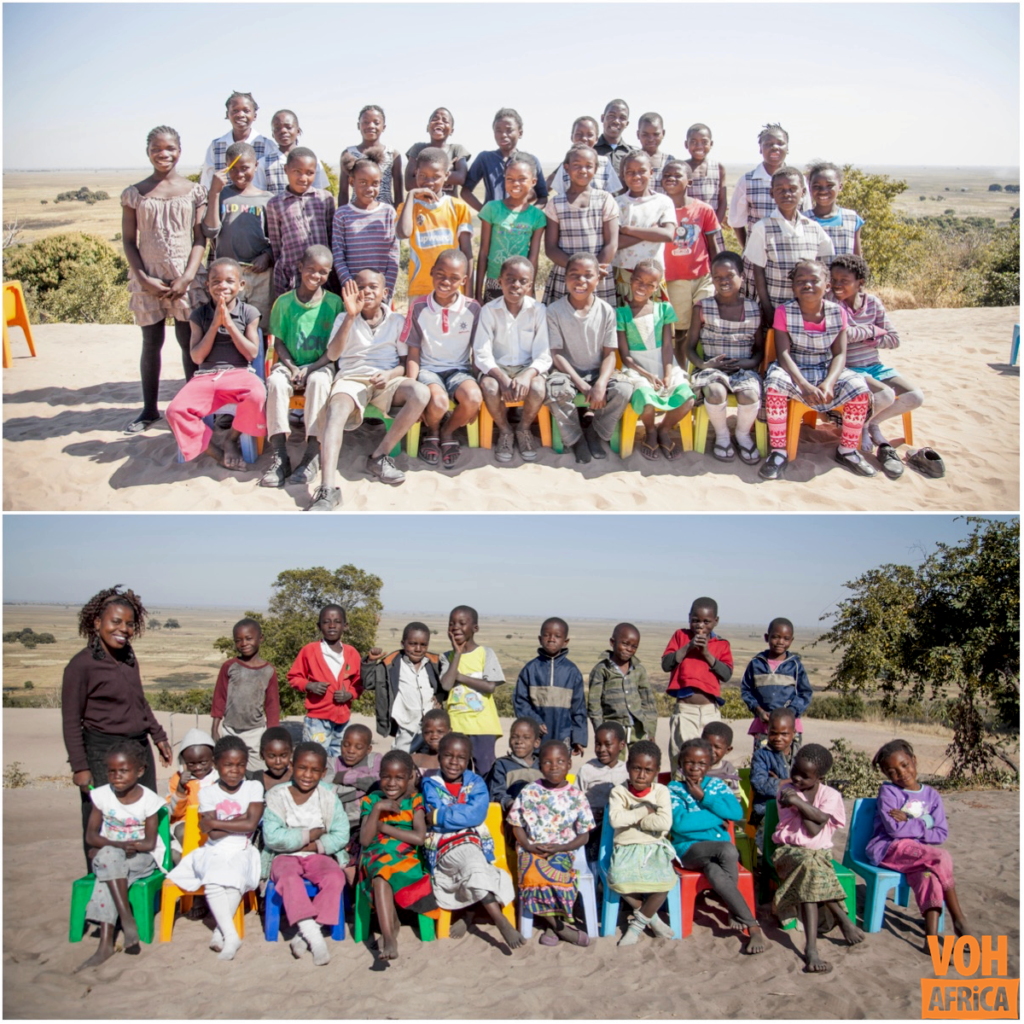 This week was class picture week at VOH Mongu! We love seeing our students come together as peers, classmates, and friends. They work so hard in their classes every day and we couldn't be more proud of them. Here are just a few of our class photos that show off some of the many sweet faces that we get to have at school during the week.
---
Mwanza: Parent-Teach Committee

VOH Mwanza continues to reach the community through its nursery and primary school. We are happy to now have our first Parent-Teacher Committee, comprised of the School Manager, chaplain, 2 teachers, 5 parents, the Education Officer, and one Councilor of the local area. Parents were chosen during an all-parents meeting and the PTC met on July 30 for a very successful foundational meeting. We look forward to continually building stronger and deeper community relationships!
---
Zimbabwe: New Mattresses!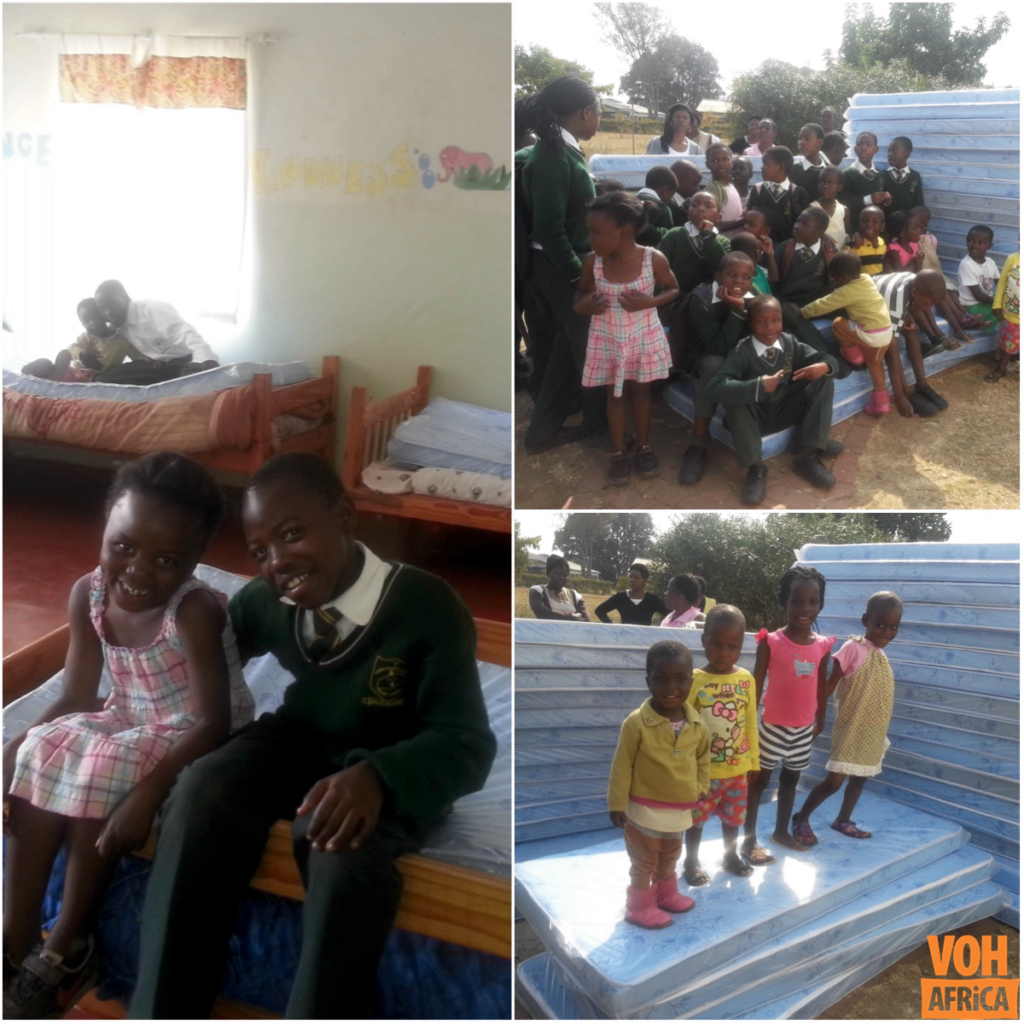 It's always good to have a good night sleep! VOH Zimbabwe celebrates a donation of 35 mattresses recently received for the children. We are excited by what God is doing for our children through friends and well-wishers.
---
Latest Director's Blog: "Psalm 42"
For the past couple of months, I have been memorizing Psalm 42. I use a specific technique that helps one memorize large portions of scripture. This technique is based on reading and reciting a passage 10 times each day for 100 days. In addition to reading and reciting the passage one also contemplates on the passage throughout the days. This allows one to become intimate with the passage…Read more
---
Share:
Receive these updates along with our monthly newsletter via email by subscribing  HERE
________________________
Stay Connected with us!