Check out what's been going on this week at Villages of Hope-Africa…
***
Clothing for VOH Chongwe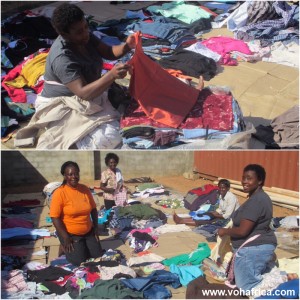 VOH Chongwe was blessed with clothing for the children. The clothes were sent in a container along with other supplies for the three villages in Zambia. This donation will help us provide clothing for all of the children in our care. Included with the shipment were warm clothes, which are perfect for us as we are just entering into Zambian winter!

The House Mothers were having a great time sorting thru all of the clothes and getting them ready to give to the children. It is a very happy time for everyone – the moms are always so excited to be able to surprise their kids with special gifts in this way!
***
VOH Malawi Welcomes New Principal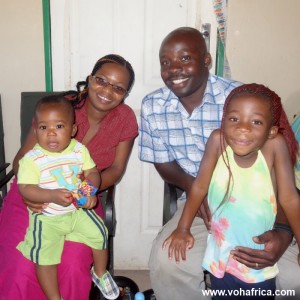 VOH Malawi is happy to introduce their new school principal, Mr. Chimwemwe.  We are excited for the plans that he has for our school to bring a whole new level of reaching our kids spiritually, physically and mentally! Here he is with his wife and family.
Boxes of Love Arrive at VOH Kitwe!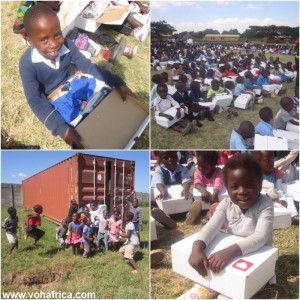 The annual Boxes of Love container recently arrived in Kitwe. This is one of the most exciting times of the year for the children. When the truck delivering the container drives through the gates of the Village all of the children come running because they know what it means! 

There are always lots of kids around to see the container first opened and help unload it. Boxes of Love are distributed to every student at the school as well as to each staff member for their families. These boxes contain much needed practical items as well as special fun gifts and treats.

Thank you to Christian Life Assembly in Langley, B.C. for all of the effort that goes into blessing us each year in this way!
 ***
Birthdays at VOH Mongu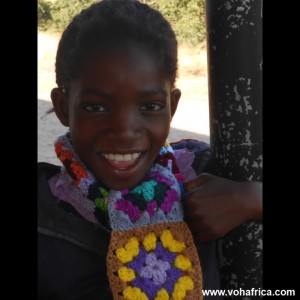 VOH Mongu celebrates all of the birthdays for the month together at the school. Nalishebo, grade 2, was happy with her gift -one of the items that the May birthday students at VOH Mongu received were warm scarves. With the cold mornings and evenings just starting in Mongu these scarves were a very welcome surprise!
***
ICYMI: This Month's Director's Blog
Nancy and I had the privilege recently to tour Israel with Pastor Mark Francisco and the Fifth Gospel Encounter. It was an amazing two weeks of wandering in the desert, visiting places where Jesus would have walked, lived, and taught and, of course, visiting Jerusalem. During these two weeks we were stretched both spiritually and physically. Not only was my worldview challenged, but some of my fears as well, especially when climbing the high places…KEEP READING
Photo of the Week: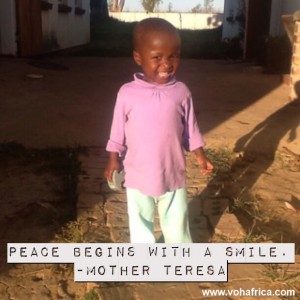 ***
Share this post:
 [Tweet "Clothing for VOH Chongwe: This week at Villages of Hope #vohafrica"]
Receive these updates along with our monthly newsletter via email by subscribing  HERE
________________________
Stay Connected with us!