This Week: Corn Harvest and New Textbooks!
Welcome to our weekly news roundup! Here we share stories from each of our Villages about our Programs, celebrations, children, and staff. If you'd like to receive these updates via email, please subscribe to our newsletter.
This week VOH Maramvya had a huge corn harvest and VOH Zimbabwe received new textbooks!
First, thanks for visiting us at Missions Fest!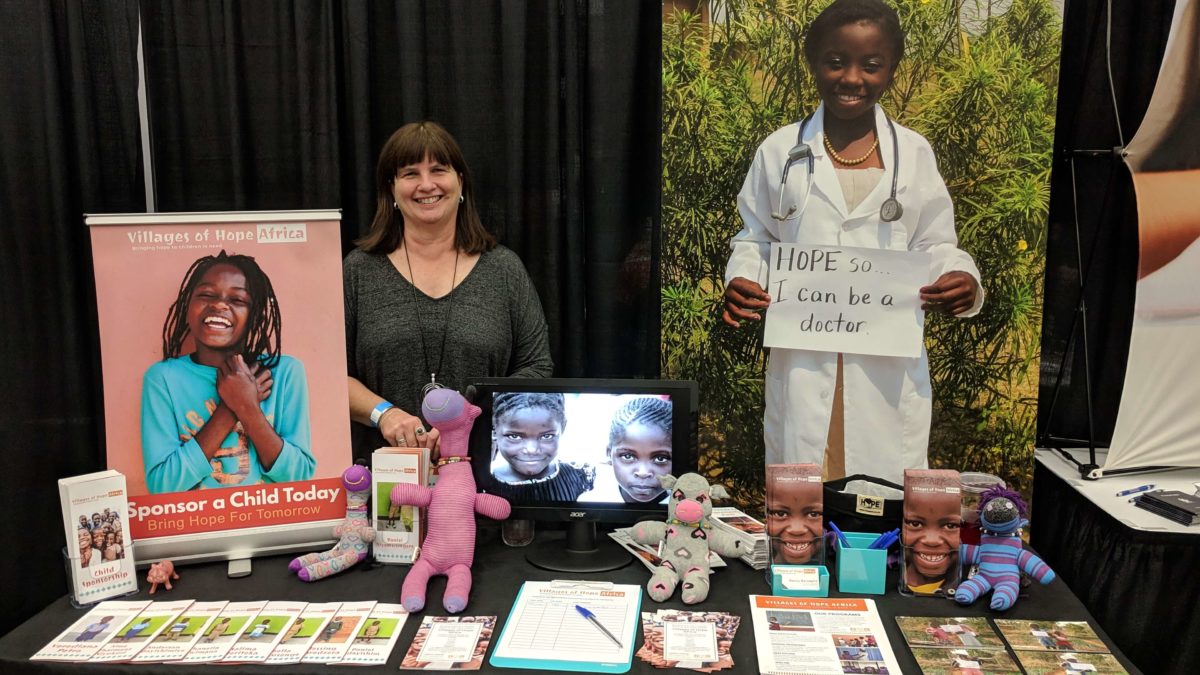 Thanks to everyone who stopped by our booth at Missions Fest Vancouver and Missions Fest Manitoba! It was wonderful to visit with you and we appreciate your support!
Photo of the Week:
Bulale (Tanzania): Welcome to the Family, Saumu!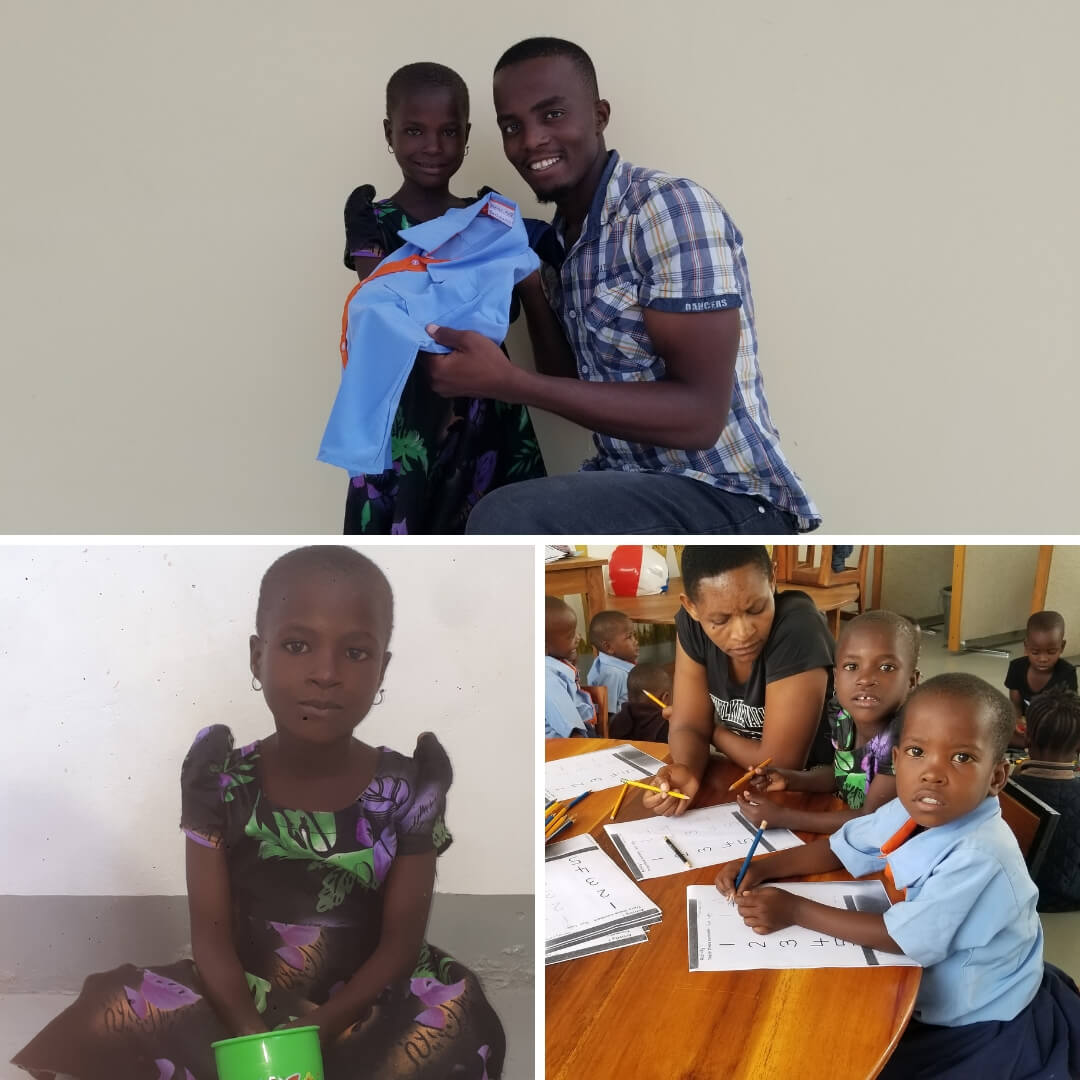 VOH Bulale would like you to meet Saumu, one of our new preschool students. Saumu's father abandoned the family, leaving Saumu and her two younger sisters to live with their mother, who unfortunately is very ill. Her mother sells cassava, a high carbohydrate root, to make some money to support the family, but it isn't enough to support all the family's needs.
As part of our program, Saumu will receive free education, daily nutrition, and all her medical needs will be cared for. She will also learn about God's love for her as part of our regular discipleship program.
Without VOH, Saumu would likely not be having these basic needs met. Now that she is enrolled, she has hope for a great future!
Kitwe (Zambia): Meet Omega

This week, VOH Kitwe would like you to meet Omega, she is 18 years old and graduated grade 12 at our VOH school in December.
Omega's mother passed away when she was very young. Before she died, was very connected to VOH, and would help out by landscaping around the school.
Omega's aunty, who knew that her mother was connected to VOH, filled out an application for Omega to come into our care. Sadly, Omega's aunty also passed away, which is why we are now providing a safe home for her until she turns 19.
Currently, she is attending our Youth Empowerment Program through the school to acquire some basic skills in sewing, home economics, computer, and agriculture so she will be able to find work and support herself as an independent young woman.
Malawi: Playing "Goat and Hyena"

Here at VOH Malawi, our preschool children enjoy different sporting activities. Sports and group games provide a variety of benefits like building self-confidence, learning teamwork, and enjoying exercise.
One of the favourite games involves the children making a circle together and then choosing two to be "it". One serves as the goat and the other as the hyena. The children chant a poetic story about a tired hyena chasing a sleepy goat. As they chant, the "hyena" chases the goat until the goat is caught or escapes. It's so much fun!
Maramvya (Burundi): Corn Harvest!

This week at VOH Maramvya, we were excited for the harvest of corn from our cornfield! The main part of the harvest will be transformed into flour for our feeding program.
The land where we cultivated is so large and the harvest was so abundant that we had enough corn to share with our children at the Bwiza centre, as well. Every child at the Village was able to receive some corn!
Mongu (Zambia): Gifts from Sponsors!

We were so excited to receive gifts for some of our students from their sponsors this week at VOH Mongu!
We had so many sponsors from South Africa send gifts for their sponsored children as 'back-to-school' presents. The packages were filled with backpacks, water bottles, stationery, clothes, school shoes, candy, and letters of encouragement.
Mike, Danny, Blessing, and Mwangala were some of the children that received presents and they couldn't wait to try on their new clothes and use their new backpacks for school.
Thank you to all of our sponsors for making it possible for our children to have such a good education and schooling experience!
Mwanza (Tanzania): Meet Tumaini

VOH Mwanza would like you to meet Tumaini. In Swahili, "Tumaini" means "hope", which is a great name for this amazing young man.
Tumaini is 11 years old and in grade 6 at VOH Mwanza Primary School. He lives on site in Glory House with housemother Edith and 7 other VOH siblings.
Tumaini grew up at the Village because sadly he was abandoned as a small baby and his family was never located. He has grown into a very responsible boy, helpful at home, doing very well in his studies, and generally cheerful and friendly. He likes to play soccer and he is also a very good singer and part of the children's choir at church.
Despite difficult beginnings, Tumaini embodies his name and is full of hope, having a bright future ahead of him. We can't wait to see all that God will do in and through Tumaini as he continues to grow!
Zimbabwe: New School Textbooks!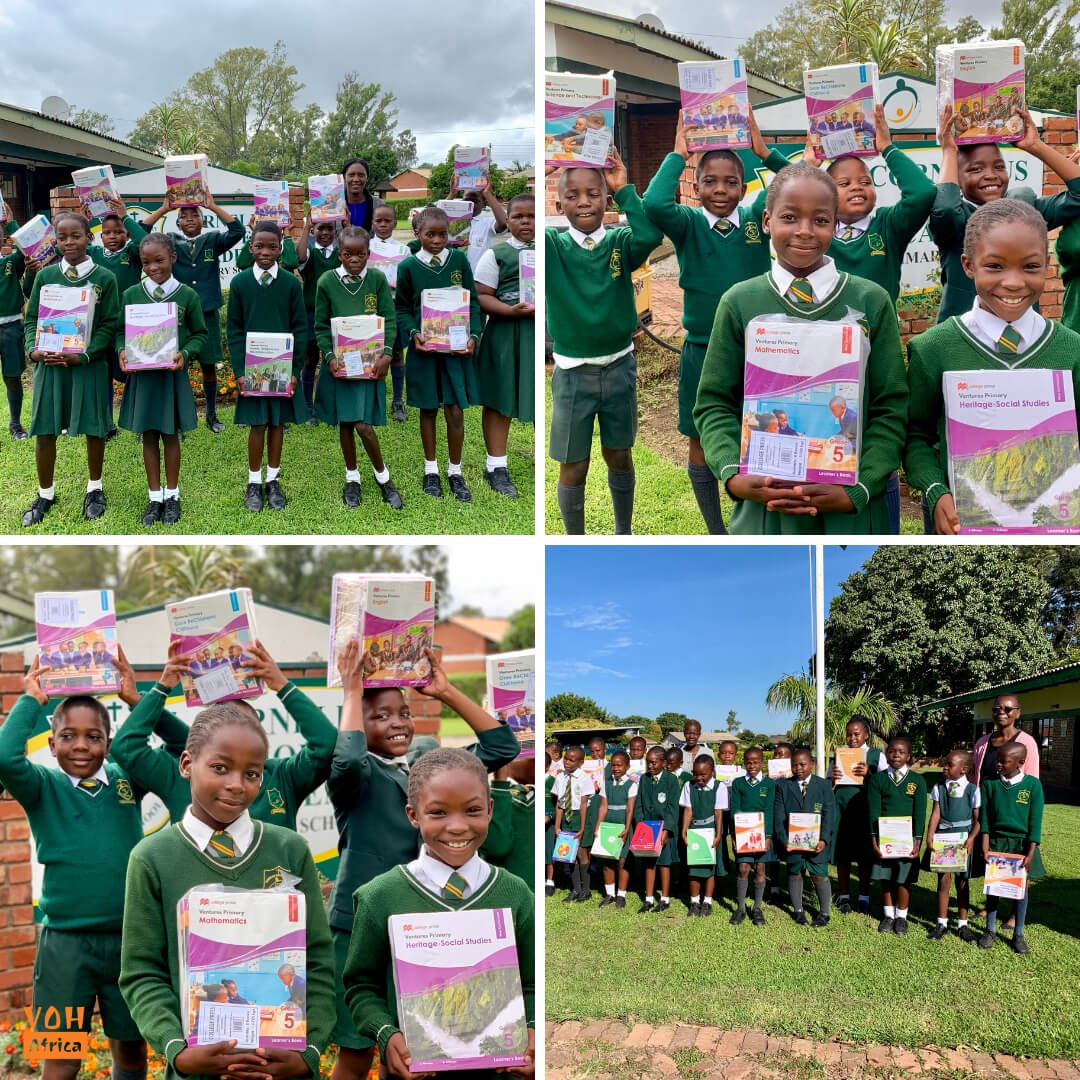 As the first term for 2019 began here at VOH Zimbabwe we were blessed to be able to purchase much-needed textbooks, thanks to donations.
The need for textbooks in the school is growing each year as we delve deeper into the new curriculum that the government has introduced. This curriculum has made our textbook stock outdated and the need for new textbooks greater.
We are very excited and grateful for this donation!
Don't forget to follow us on social media for more stories and pictures: