This Week: Graduation Ceremony and an Update from Zimbabwe
Welcome to our weekly news roundup! Here we share stories from each of our Villages about our Programs, celebrations, children, and staff. If you'd like to receive these updates via email, please subscribe to our newsletter.
This week VOH Mwanza held their first graduation ceremony and we have an update from VOH Zimbabwe!
First, thanks for visiting us at Missions Fest!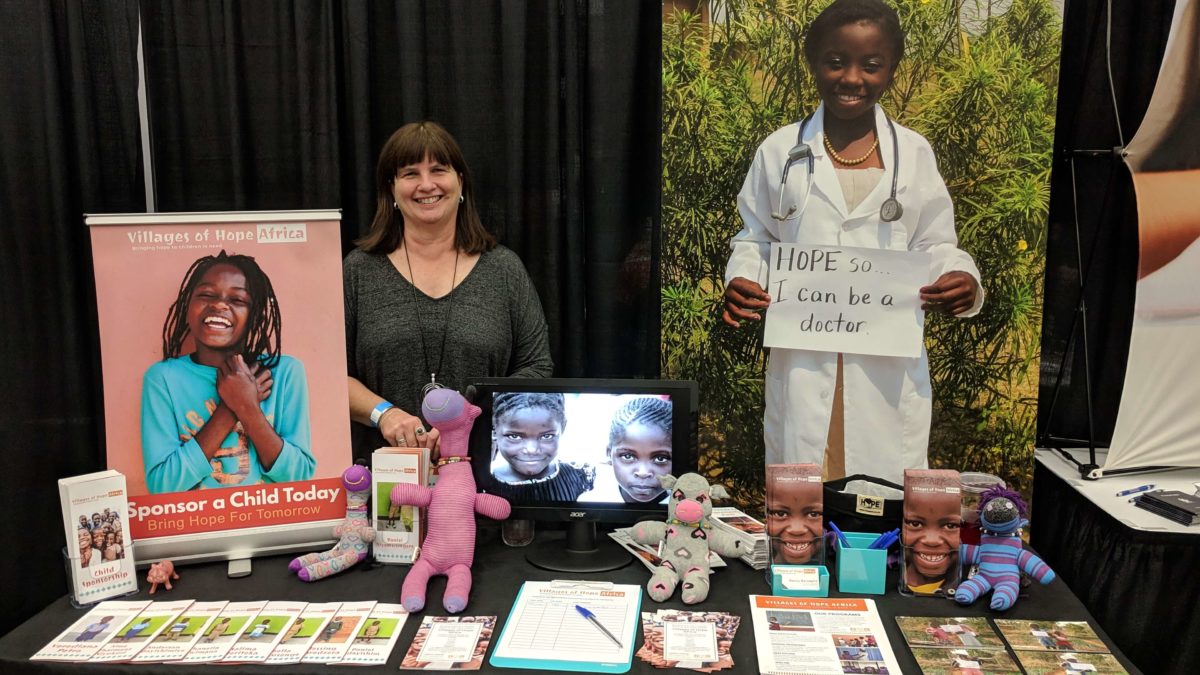 Thanks to everyone who stopped by our booth at Missions Fest Vancouver and Missions Fest Manitoba! It was wonderful to visit with you and we appreciate your support!
Photo of the Week:
Bulale: Orientation Day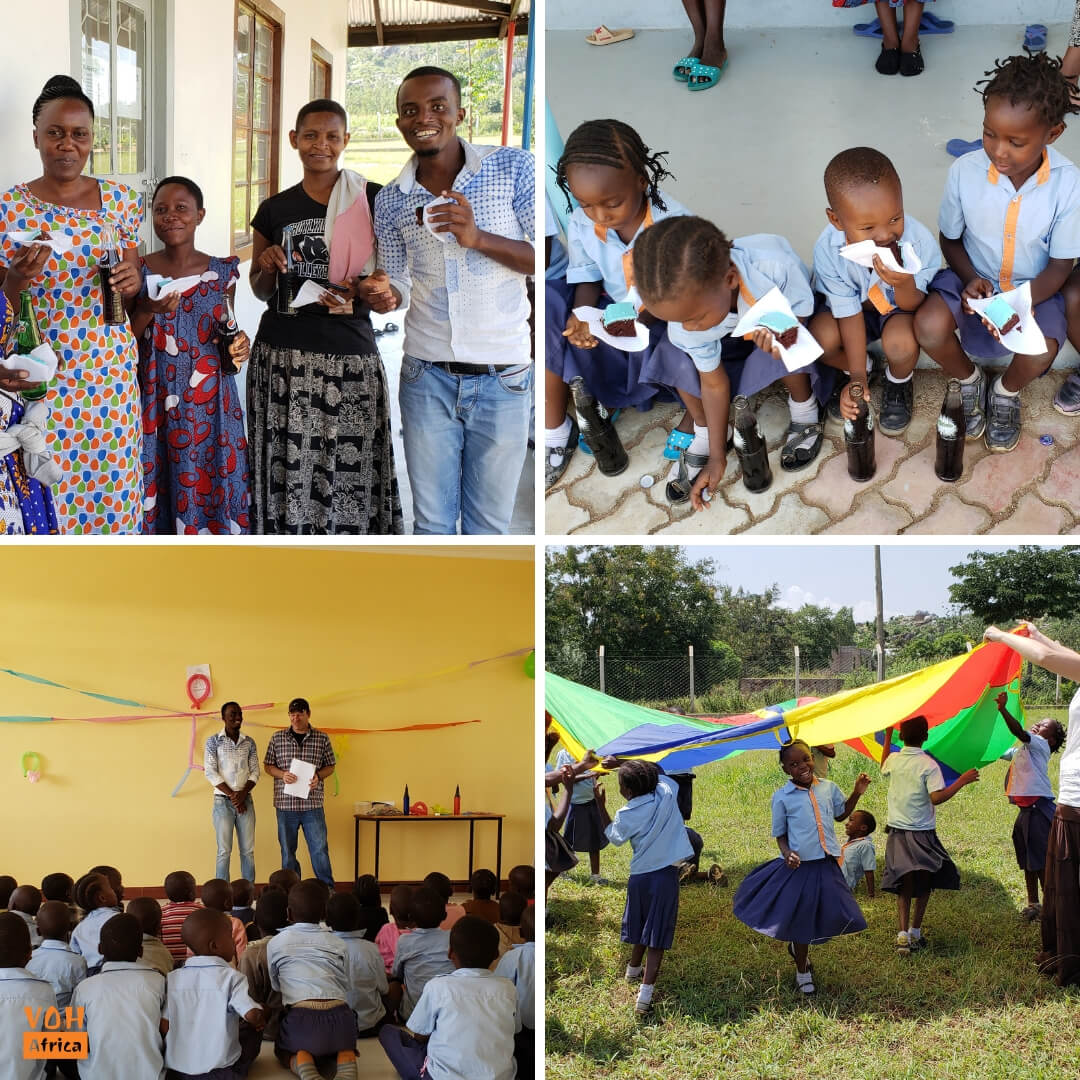 We had an Orientation Day at VOH Bulale to welcome all new and returning students. We used the opportunity to teach the children how Jesus loves them and based the day around the Matthew 19:14: "Jesus said, "Let the little children come to me, and do not hinder them, for the kingdom of heaven belongs to such as these."
The day was great! It included singing, drama, crafts, playing games, eating a meal together, and cake and soda!
Burundi: New Clothes!

VOH Burundi would like to thank our children's sponsors for their support, love, and prayers. A few weeks ago, our children received special gift money for Christmas and they used the gift to purchase beautiful clothes!
We know these gifts make a big difference in the lives of our children. Without this generosity, they would not have the opportunity to buy new clothes like these.
Chongwe: Discipleship Program
At VOH Chongwe, one of our programs–pioneered by our Executive Director Uncle Serge–is focused on discipleship. This is where our children are developing a better understanding of God through reading the Bible, watching videos, taking field trips, and group discussions.
We currently have six discipleship groups, which are soon to increase. We thank our staff for making this program a success!
Kitwe: VOH Graduate Gives Back!
VOH Kitwe would like to thank Ian, who blessed us with donations of mealie meal for the past six months. It was a special time for our children to see the man behind the blessing when he delivered the bags in person last week!
They have been receiving the food in the homes, and this time Ian was able to sit and visit with the children and explain to them that he was once blessed to be a student at VOH, and now wants to give back through these donations.
It was a wonderful encouragement to our staff and a great example for our children!
Malawi: New, Warm Sweaters!

This week at VOH Malawi we're handing out school sweaters to all the children. Mornings can be cool this time of year and these sweaters will keep them toasty warm. Each one has been knit by hand at a local ministry that teaches widows to knit and gives them employment opportunities.
The quality is fantastic and the children look and feel great!
Mongu: Staff Appreciation
This week at VOH Mongu, we took an afternoon to celebrate our incredible team of staff!
We wanted to begin the year looking back at everything God did in 2018 and celebrating how hard our staff has worked to provide the best for our children. It was such a good time of dancing, laughing, reflecting, and cake with our teachers, mothers, aunties, clinic workers, maintenance team, security team, admin department, and missionaries!
It was also Director Matt Mackie's birthday, so some of our staff ended the meeting by throwing a bucket of water on him–a tradition in this area of Zambia!
It was a fun day and it made us really remember what an amazing team we have here at VOH Mongu.
Mwanza: First Graduation Ceremony!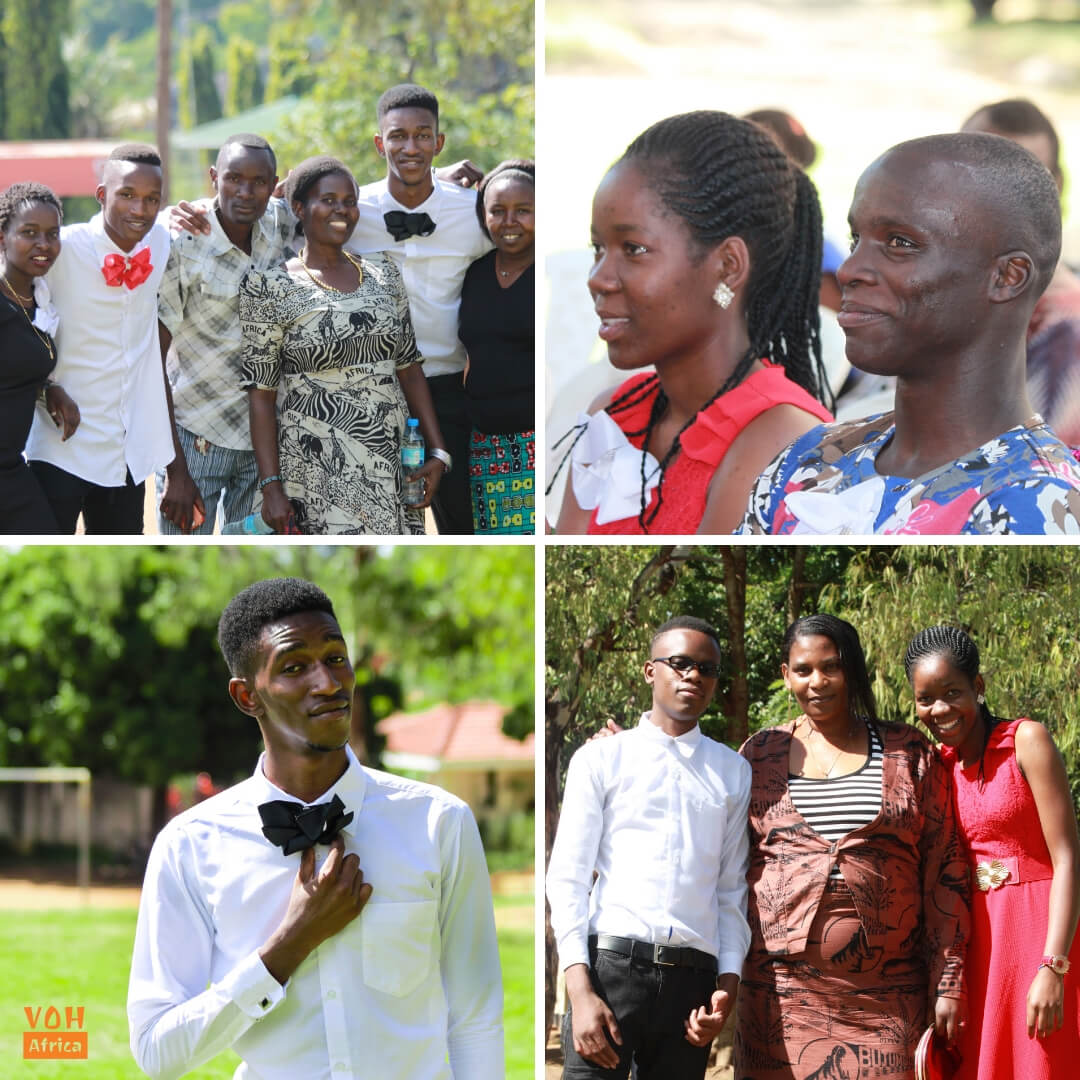 VOH Mwanza recently held our first official graduation ceremony for the youth who have grown up at the Village. We wanted a way to officially mark this milestone and to send our young people out to independent living in a positive and exciting way for the whole community.
We celebrated with 25 of our young adults as they officially embraced adulthood and started the transition to living independently. Some of these youth are still studying and others are working. We are very proud of each of them and know they have great potential to make a positive impact in their communities!
We continue to pray for them and keep in close contact even as we set them free to start their adult life.
Zimbabwe: An Update Amidst Local Unrest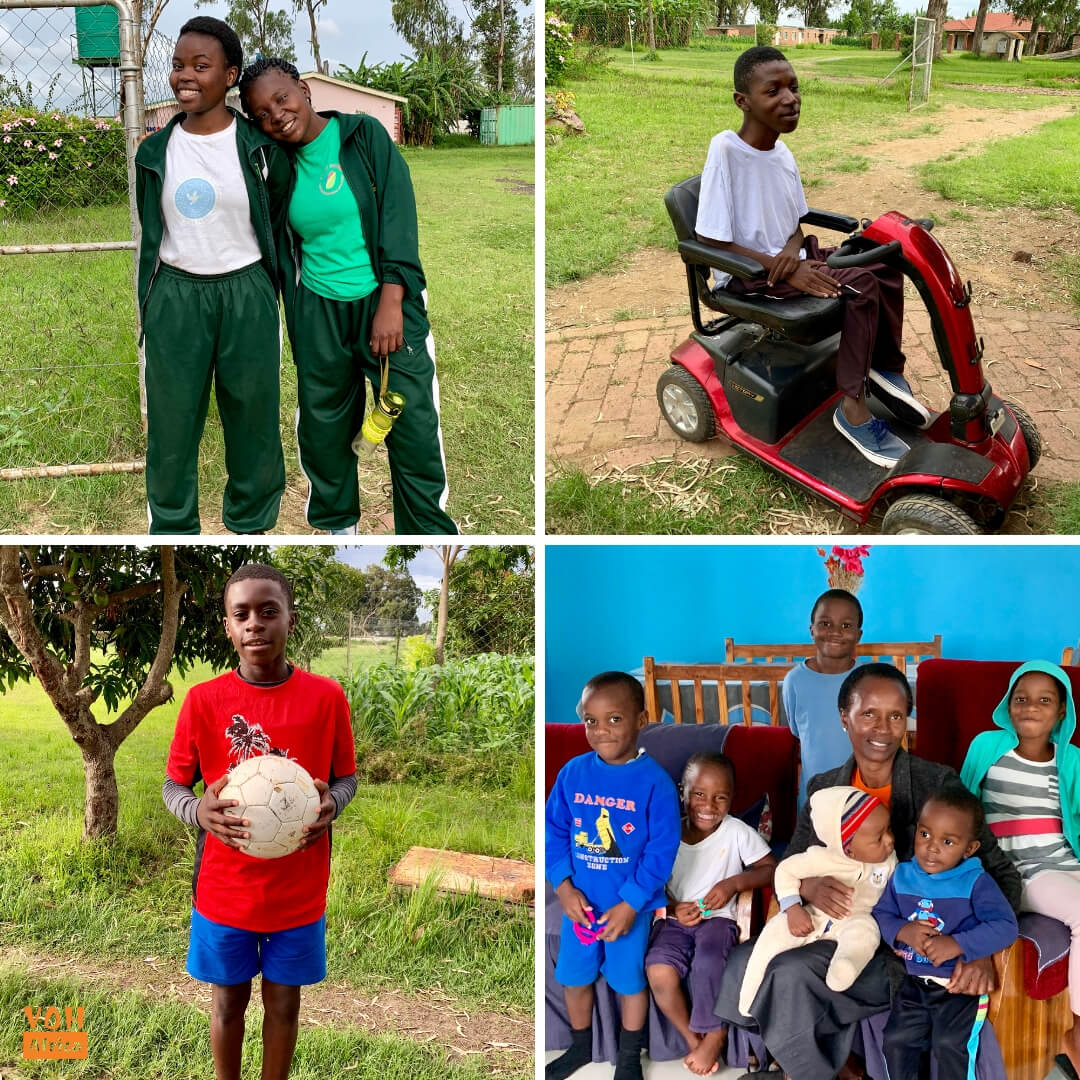 In the past few weeks, the nation of Zimbabwe has been rocked by protests resulting from the rising cost of living and general deterioration of the quality of life for citizens. We are so thankful that despite these recent challenges, life at VOH Zimbabwe has not been affected. The children are still able to go to school, do their homework, and play their favourite sports.
The Village continues to be a safe place and we strive to make sure that the children enjoy a certain quality of life made possible through the prayers and generous donations from our partners. Thank you for your continued prayers for Zimbabwe. We trust God will come through for us and we will continue to bring hope to the children at risk.
Don't forget to follow us on social media for more stories and pictures: