Happy New Year! (this week at VOH Africa)
Welcome to our weekly news roundup! Here we share stories from each of our Villages about our Programs, celebrations, children, and staff. If you'd like to receive these updates via email, please subscribe to our newsletter.
First, Come Say Hi at Missions Fest Vancouver!
We will once again have a booth at Missionsfest Vancouver from Friday, January 18th – Sunday the 20th. The event takes place at the Vancouver Convention Centre (East) and we will be at booth M05. See you there!
Burundi: Congratulations, Belyse!

VOH Burundi is proud of Belyse, one of our girls who just graduated last year after studying Information Science.
Belyse and her mother were abandoned by Belyse's father and life has been difficult. Belyse was turned away from previous schools because she was unable to pay the school fees or the cost of school supplies and uniforms.
Despite this hard life, Belyse's mother, Naomie, was taking care of three orphans in addition to Belyse. VOH came to meet this family and enrolled the three orphans and Belyse into our program.
We are so proud of Belyse and grateful that she is using her skills to now give back to us at VOH Burundi. In the pictures, she is volunteering by maintaining the electricity system at Bwiza centre.
As for Belyse's mom, she is now one of the house mothers at our Village!
Chongwe: Taking Pride in our Home!
At VOH Chongwe our children have taken ownership of the Village and have made it their home! When most staff are away (as they were over the Christmas break) the older children take up the responsibility of taking care of the surroundings of the Village by making sure that the lawns are watered and the whole area is clean.
Kitwe: Christmas Dinner!
This Christmas at VOH Kitwe the children in our children's homes enjoyed a special Christmas meal together. They baked cakes and cooked all of their favourite foods, including chicken, rice, beans, noodles, and potatoes.
We are grateful for the donations we receive every Christmas that helps make this special celebration possible. After dinner, the children enjoyed singing carols together and attended our local church service.
We wish all of our friends a Happy 2019!
Malawi: Holiday Celebrations

After Christmas at VOH Malawi, we helped our students write thank you letters to their sponsors. It was a great opportunity for them to express how they enjoyed celebrating Christmas and to thank their sponsors for the different gifts that were sent.
Daniel was very happy to receive a soccer ball, he loves playing soccer and was all smiles when he received his special gift!
Mongu: Ice Cream in a Bag!
The children in the homes at VOH Mongu are enjoying their last few days of holiday before they start back to school.
Clarissa, our Child Protection Officer, showed the kids how to make homemade mango ice cream. They got bags and filled them with milk, sugar, vanilla, and fresh mango pieces and then put that bag in another bag with ice and salt and shook the bags until the milk froze into ice cream!
The kids had so much fun shaking their bags and loved getting to eat the delicious, cold snack that came at the end.
Helen and Kutemba (pictured) were the first ones to actually have ice cream from their mixture and they were so proud! Our kids definitely know how to have fun.
Mwanza: Christmas Gift Packages!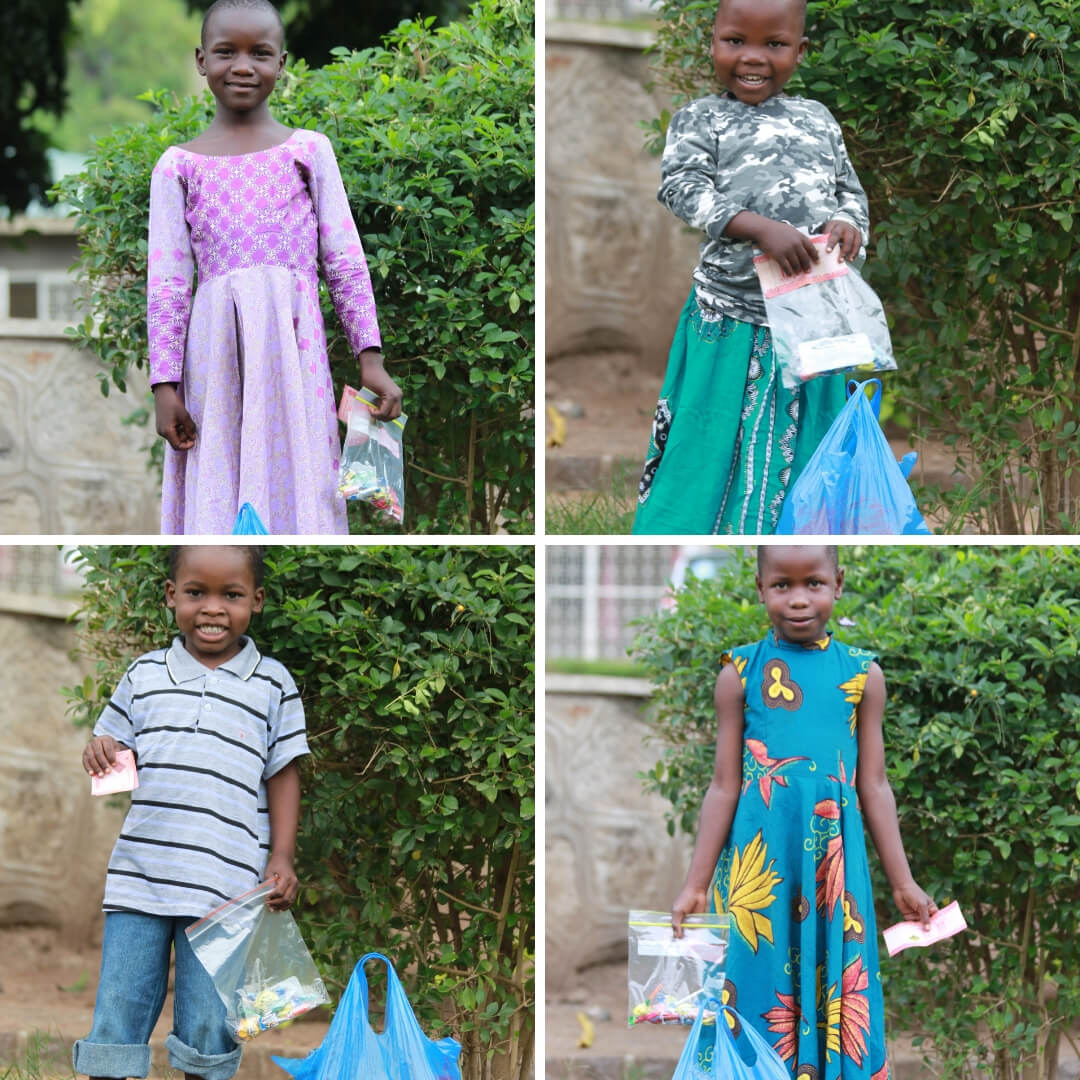 During Christmas at VOH Mwanza, we took time to hand out Christmas gift packages to each of our community children. Every community child's family received groceries for Christmas, money for meat, and a candy bag for each child.
These children come from homes where making ends meet on a daily basis is a challenge and so Christmas can be a difficult time for them. We wanted to ensure they at least have a nice meal together as a family and have the opportunity to celebrate. This is just another small way to spread hope at this special time of year.
All the children were very excited!
Zimbabwe: Ready for High School!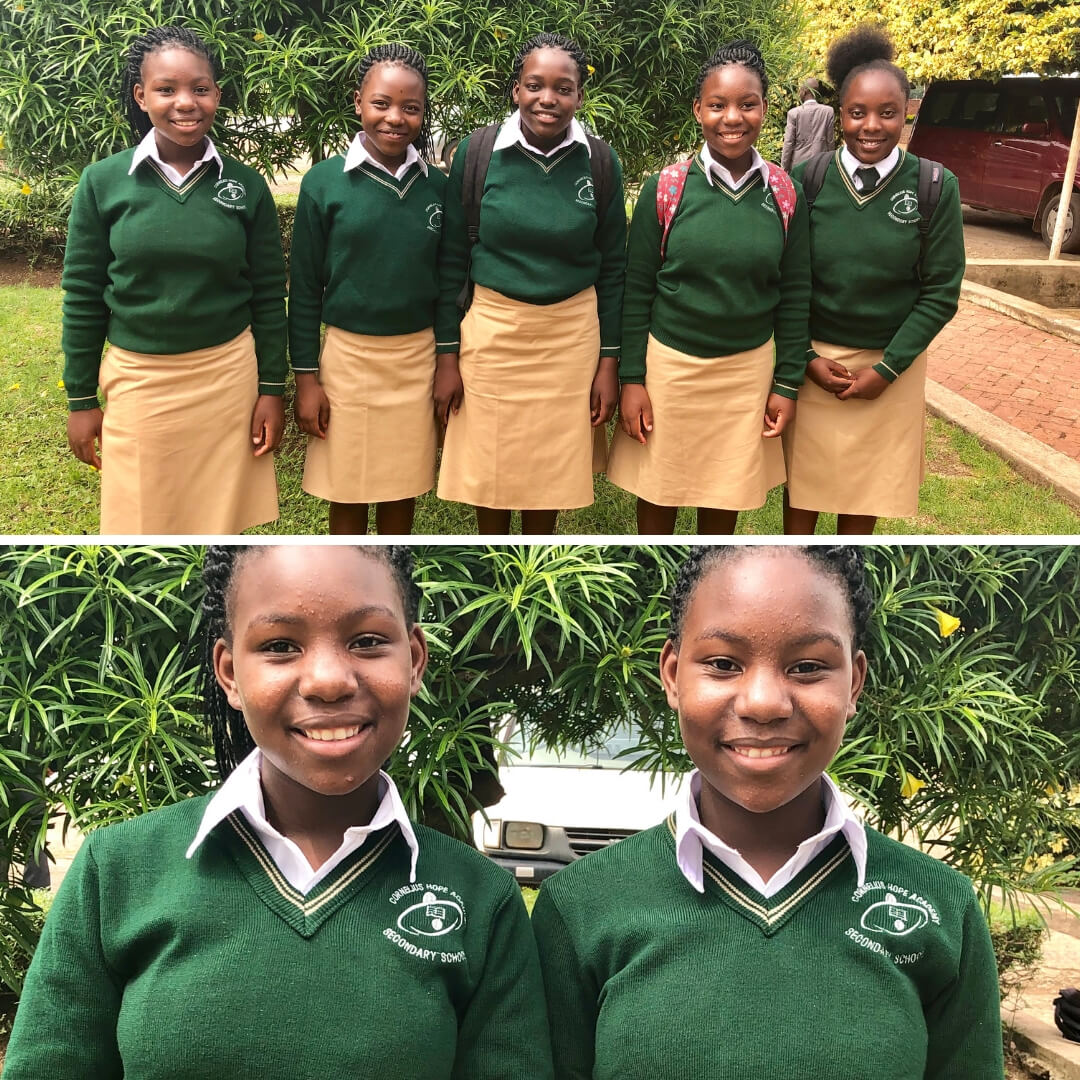 It's amazing how they grow, sometimes it seems faster than lightning! These young ladies came to VOH Zimbabwe when they were just tiny and in Early Childhood Development (ECD) grades, but they have grown to become high schoolers. Last week they entered high school and it looks like they enjoyed it.
They are ready for the challenge ahead where they have to study more subjects and work hard. We are so excited for them and we continue to appreciate those that are partnering with us to give these children hope and a future!
Don't forget to follow us on social media for more stories and pictures: