VOH Mongu Christmas Production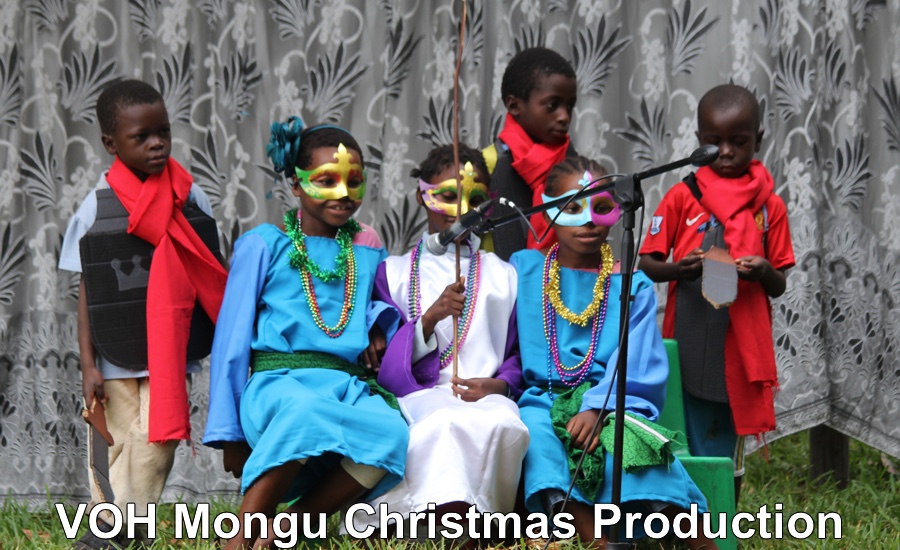 What a happy day for the 266 vulnerable and orphaned children who attend our Village of Hope Mongu School!
The teachers from the school together with Debbie and Suzie Randolf, full time missionaries, worked really hard at preparing the children for their play.
Everyone went down to the Mutoya Campsite that neighbours the Village of Hope and that is where the children presented their play. The children thoroughly enjoyed performing for everyone, complete with costumes and props and they did an excellent job!
The play was entitled "Nothing is impossible with God." It took the form of a court case, where Jesus' virgin birth was being tried. The angels, Mary, Joseph, the shepherds and the wise men were cross examined.
The verdict was that nothing, absolutely nothing is impossible for God.
After the play, the children went back up to their classes where they were served a special Christmas dinner and each child received a Christmas gift.
The joy on their faces was very precious to see!
We are so grateful to the sponsors who made the special meal and gifts possible for all of the children to be blessed.
To the sponsors that made this day special for our children, we say a very sincere Thank You.
Wishing you all a blessed Christmas and a happy New Year from VOH Mongu!
---
Some photos from the event:
Share this story: